Mossman is as far north we are going this time, it was time to start heading south to be in Brisbane for Christmas with the family. After leaving Mossman we did a slight detour into Port Douglas. Very touristy, loads of expensive looking resorts and several caravan parks. We did a brief walk up 4 mile beach on the side that allowed dogs on leads. Weather was overcast.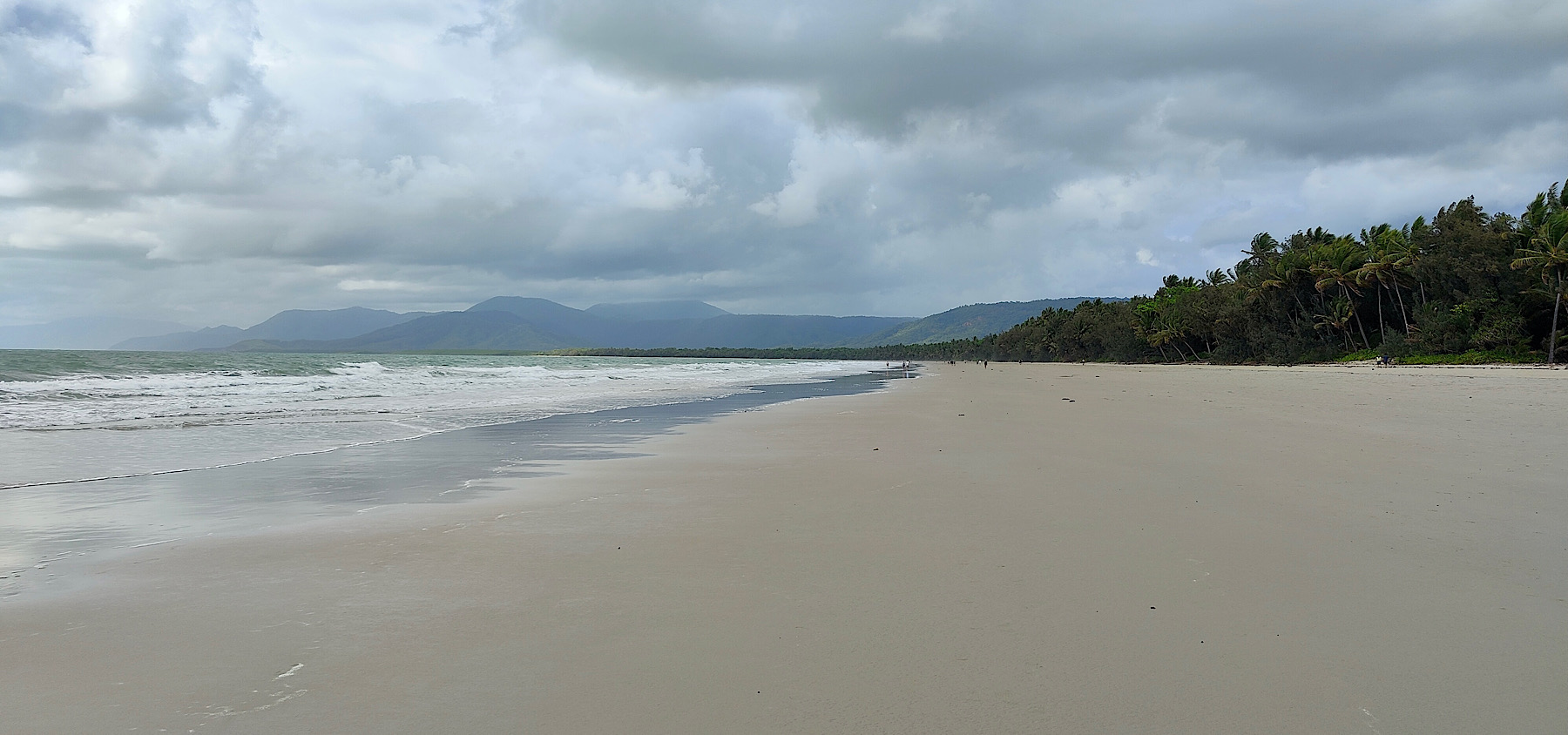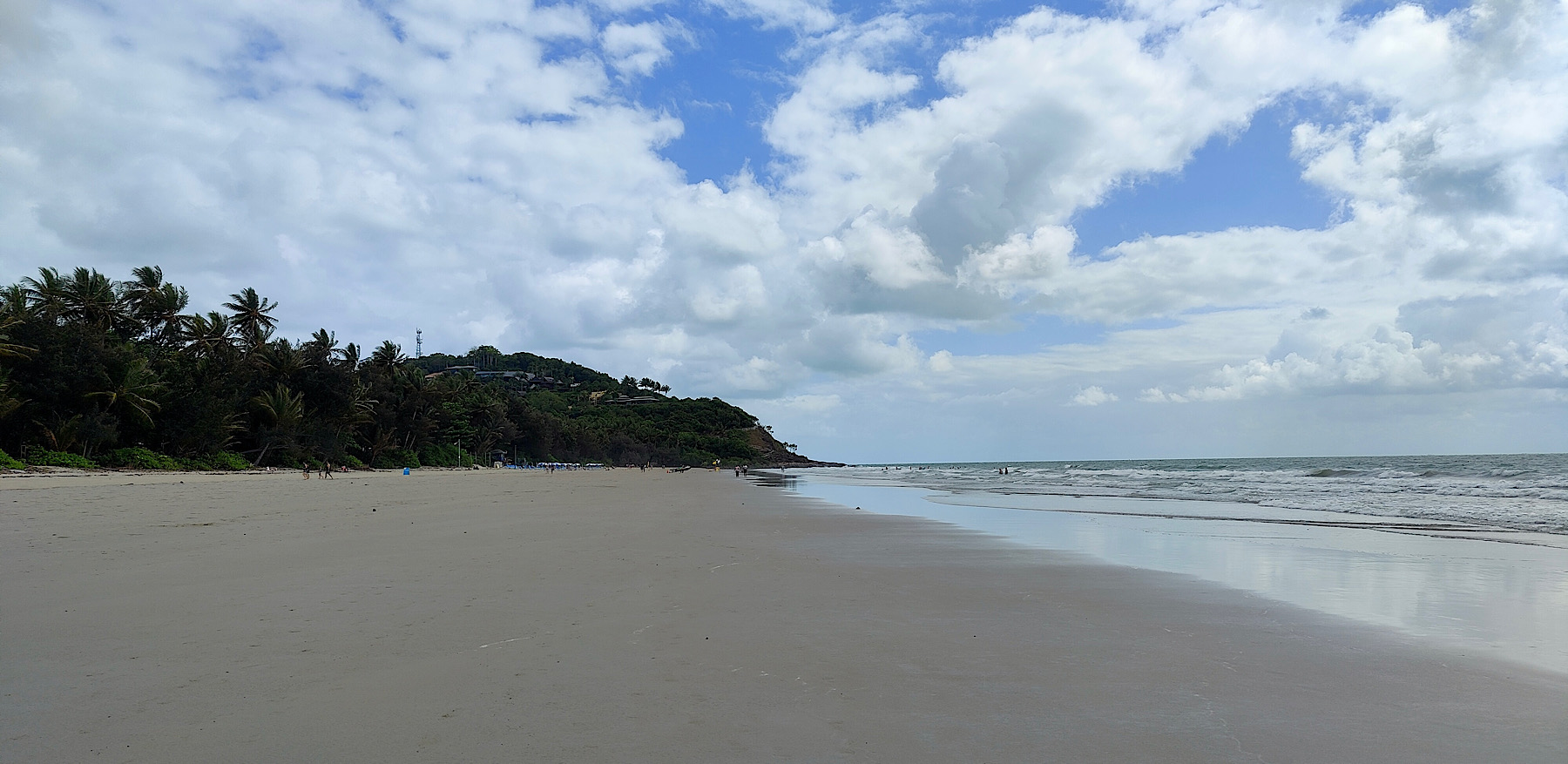 Moving on to Cairns, we stayed at the Tasman Cool Waters Caravan Park. Great reviews on WikiCamps, safe place to leave the van for site seeing and a big very popular dog park next door. A creek also runs along the back of the caravan park that Jess was able to have a swim in every morning.
The sites at the park can be a little tight, so suggest you let them know up front what size van and tow vehicle you have which we did. They put us on an appropriate size site with the option of using the site directly opposite us to park the truck. They put aside that site for us for our whole stay.  We didn't actually have to use that, we were able to still park the truck on our own site. But we thought it was fantastic they offered us the other site as well.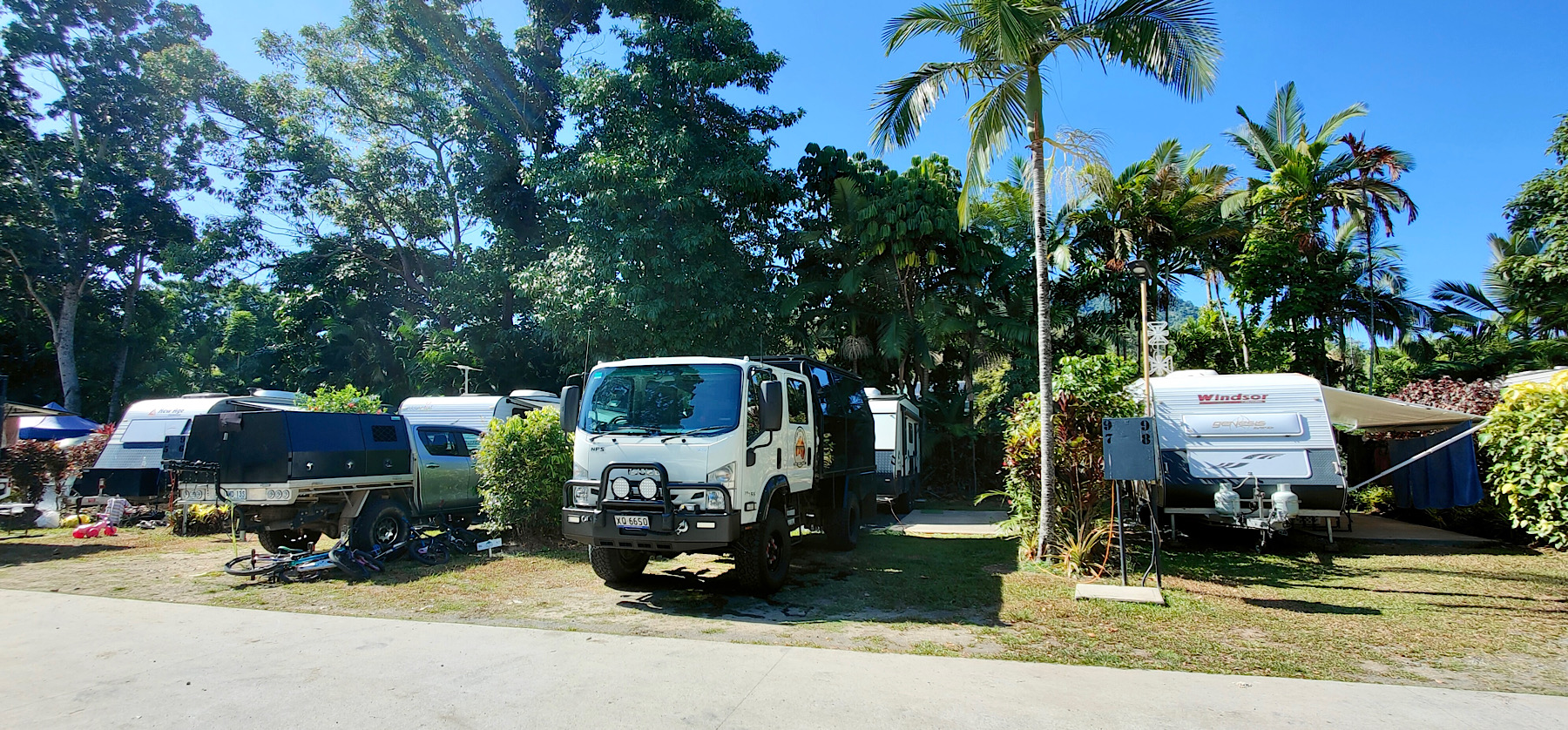 We found all the staff to be very friendly and helpful. The park was conveniently located not far out of Cairns city but was far enough to away not to be in heavy traffic or noise.
We had to get the windscreen replaced on the truck from a passing car throwing a stone up at us back near Hughenden. We visited the markets, walked along the Esplanade and not a lot else as we have been to Cairns several times before. Big towns and cities aren't really our thing.
Moving further south as we stopped at Babinda Rotary Park for several nights. Again we have been here before and visited Babinda Boulders before which we did again so won't repeat ourselves you can read about our time here, it's a really awesome gorge and swimming hole and definitely worth reading about our last time here.
Babinda Rotary Park This is a great donation spot, with toilets, showers (fee), bins, creek to swim in. Dog friendly, It fills up fast in peak times. Handy spot to base ourselves for sites in the area and the truck had it's first Certificate of Inspection needed in Qld every year for registration renewal.
Next stop was Innisfail where we had some things done on the van and did some shopping. We stayed at the CMCA park in Innisfail which is a lovely green grassed area, with bins, dump point and drinking water. It is close to the hwy but not much traffic at night, so didn't bother us. What did was we parked way up one end away from a couple of other vans towards the other end. Heaps and heaps of space especially when the other campers went the next day. So why oh why do people then have to jam themselves up the end where we are right next to us where we could not have a conversation outside without our neighbours hearing us, when there was loads of empty space. We don't get it.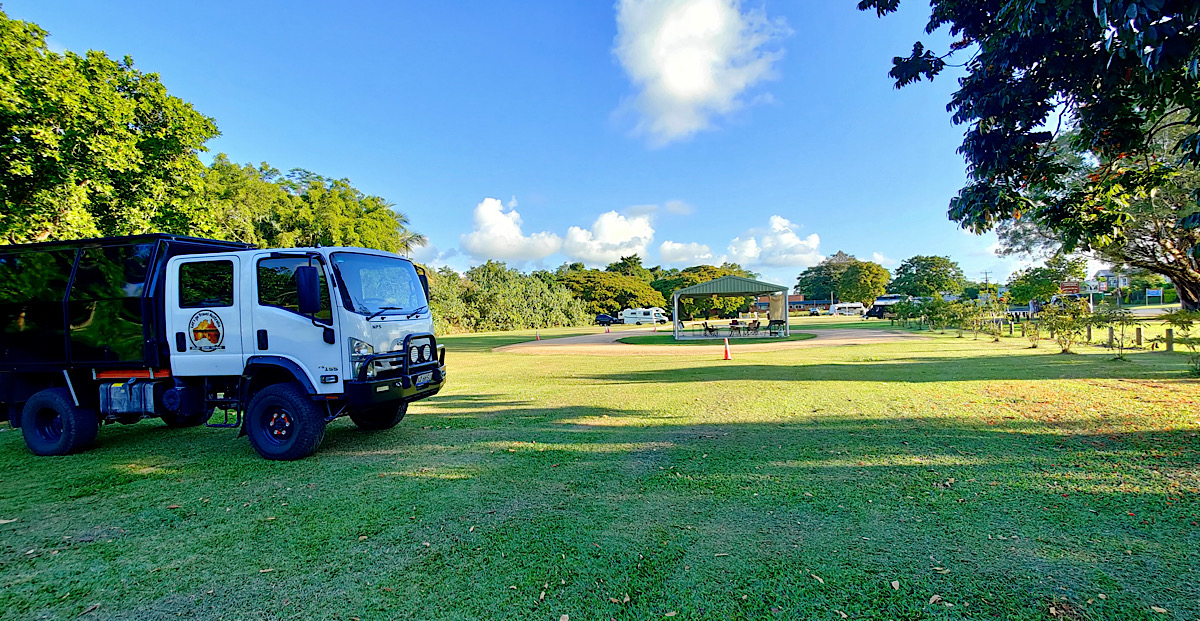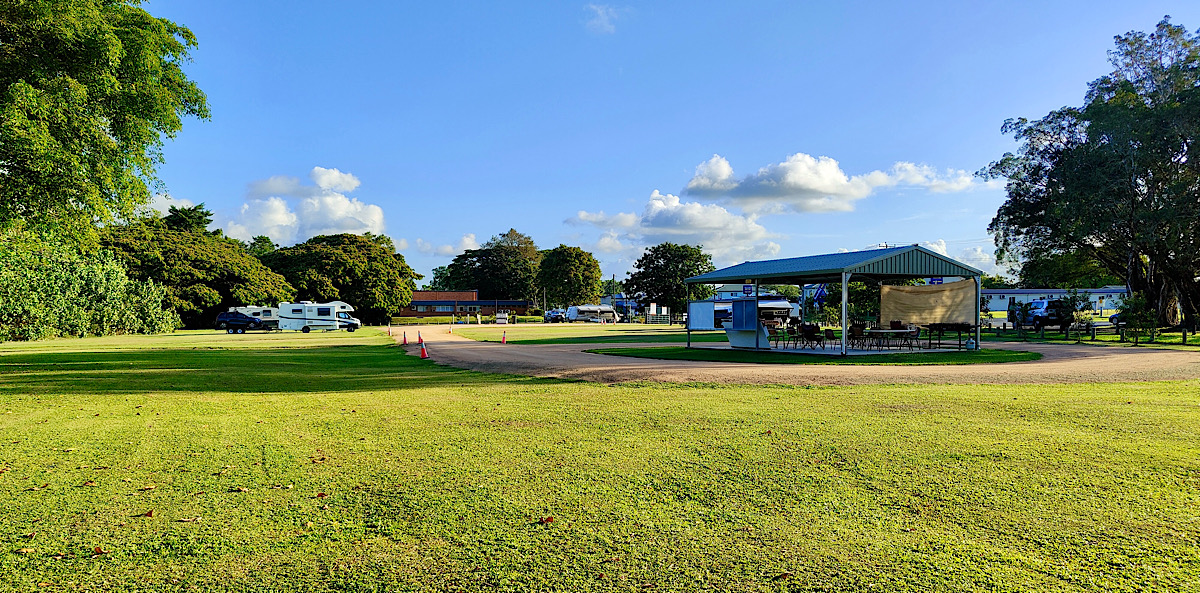 Plenty of space no need to crowd people out.
One of the lovely big trees up one end.