We stayed a couple of nights at the Babinda Rainforest Farm & Alpacas. Absolutely lovely place. Lovely lush green grass, running clear creek, walks, chooks, ducks, alpacas, geese, ulysses butterflies, cassowaries. Very peaceful. The only downside is large horse flies that bite (which may be seasonal) and being in the rainforest particularly near the creek lots of mossies. There are also leeches on the banks of the creek. Kate and Jess both had one between their toes.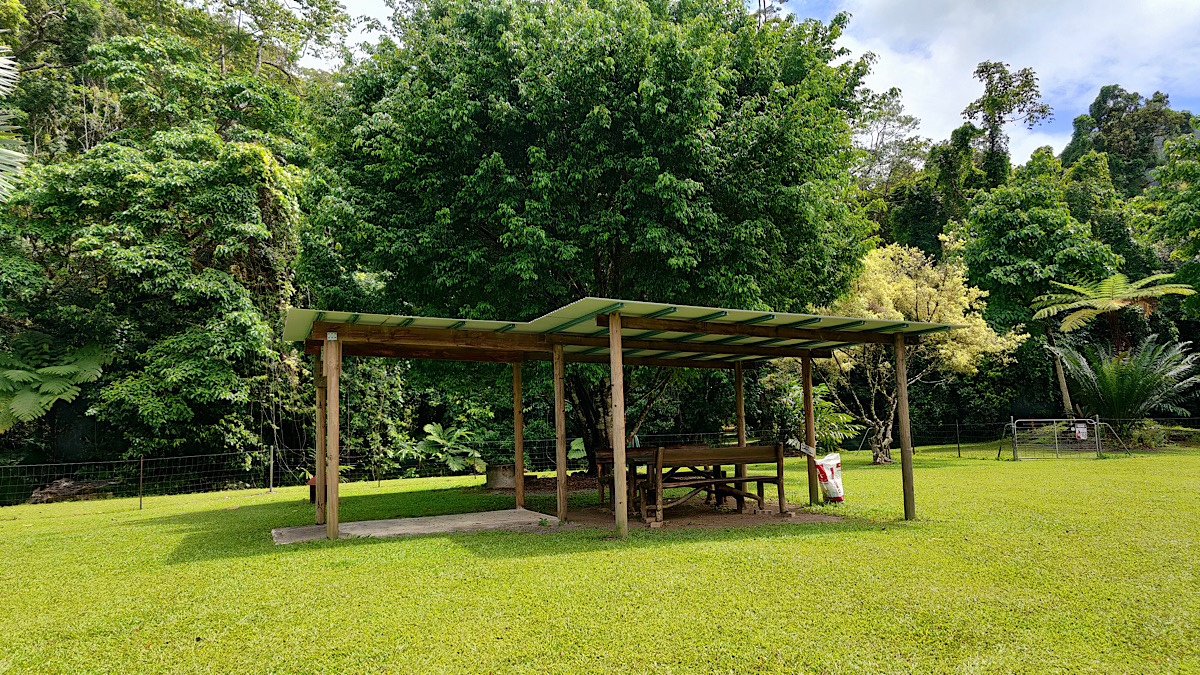 Nice for cooling dip.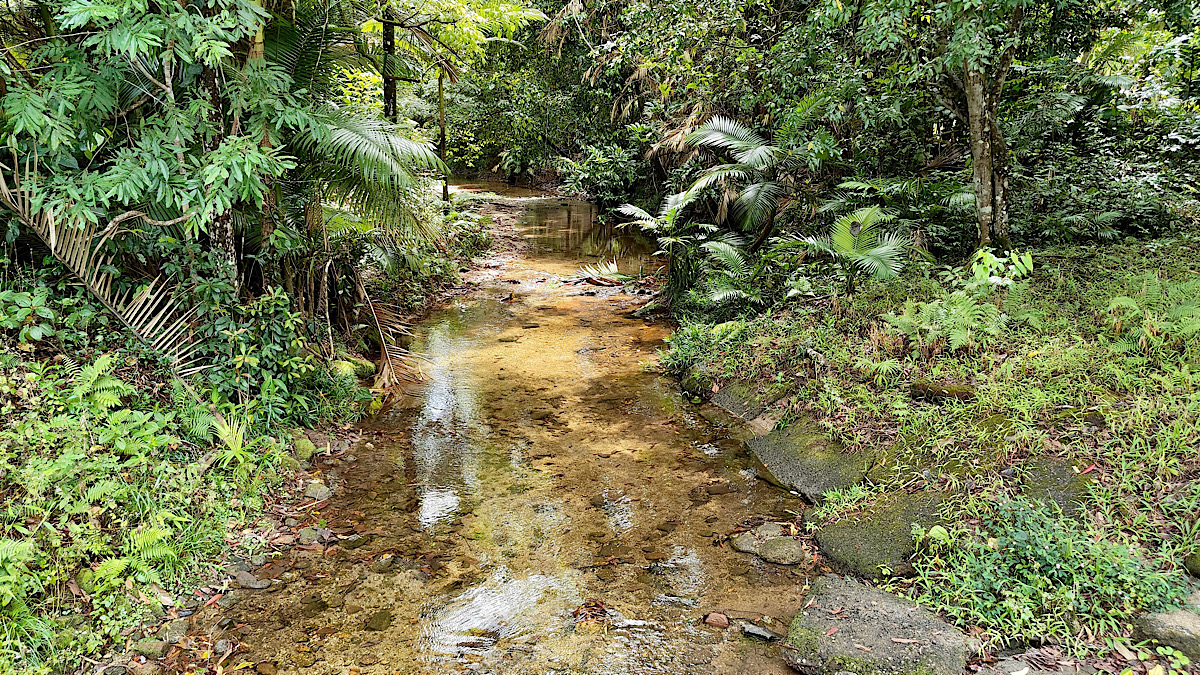 The chooks are very friendly and come visiting, we had many roosting under the van in the shade and under the awning walking around near our feet not at all bothered by Jess. In fact one cheeky one had a drink out of Jess's water bowl, not sure she was fussed on that. 😂 You can buy fresh eggs from the owners for $3 for half a dozen.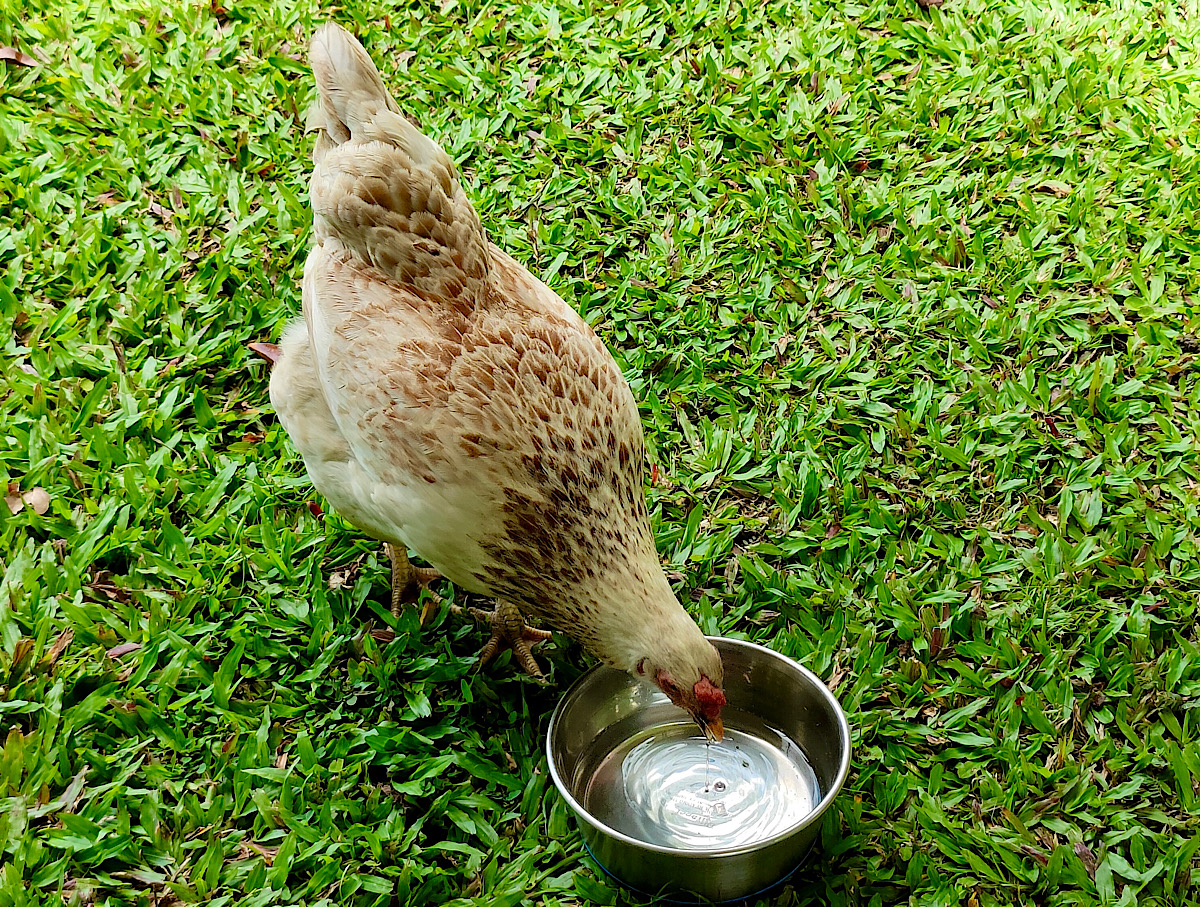 Lovely green's and blue egg shells, normal egg inside. These are from Easter Egger chooks, so yummy and fresh and something a little different than your standard coloured eggs.
Dogs must be on a lead/tether at all times, they are very strict on this. It's actually for the dogs benefit as well. The alpacas don't like dogs. We were told they have been used to guard sheep from foxes. Apparently here one time, a little dog did run at the alpacas and the 3 girls gathered around it in a circle ready to stomp on it. They make this funny little warning noise when they see a dog and come towards the dog to check it out.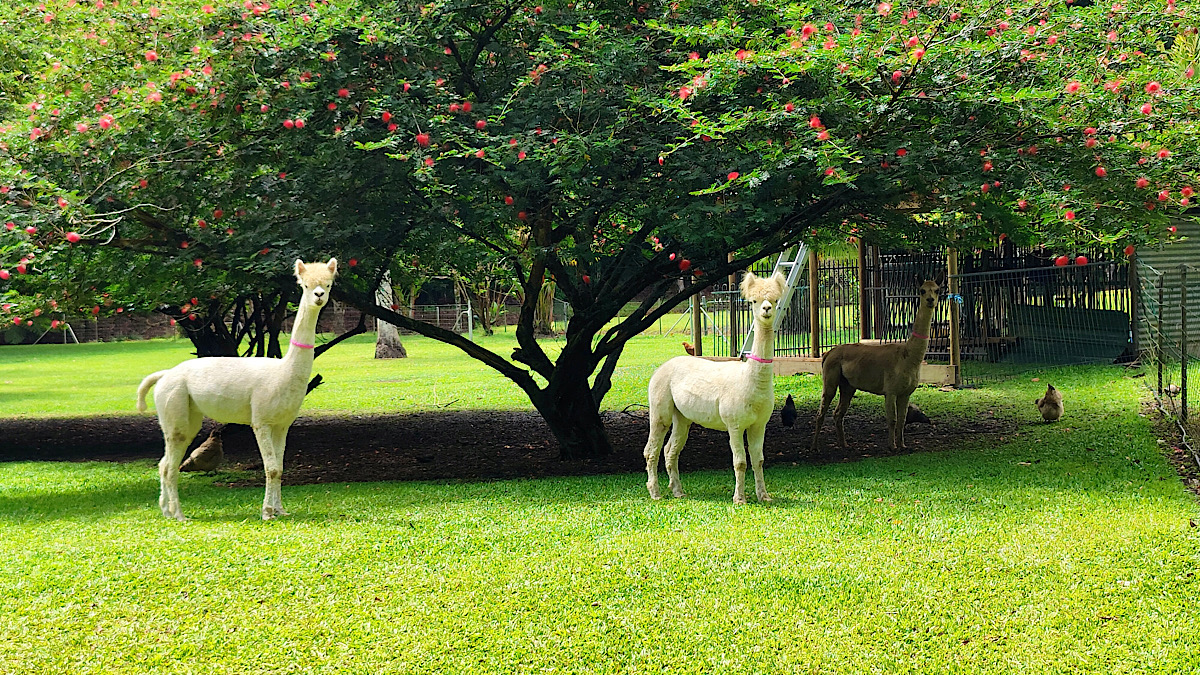 The girl alpacas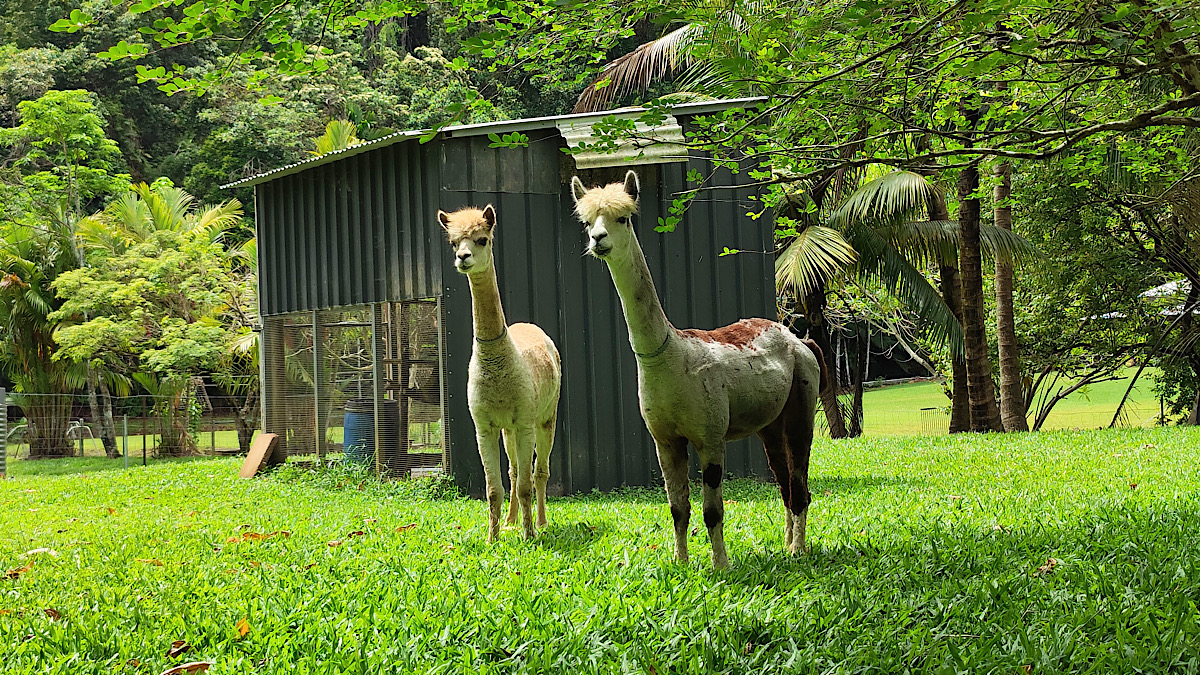 The boys, they all like to come and check you out when you walk past.
You have to be fully self contained and contain your grey water. Cost when we were there was $18 cash unpowered per night.
Dam for the ducks.