Father's Day. After a leisurely morning we drove the 7km out to Babinda Boulders. There is a small camping area there but dogs are not allowed nor are they allowed at the day area so Jess was left to play guard dog with the caravan.
The Boulders area is named for a series of huge outcrops of granite boulders found along Babinda Creek amongst volumes of sparkling, cascading, cool, clear mountain water.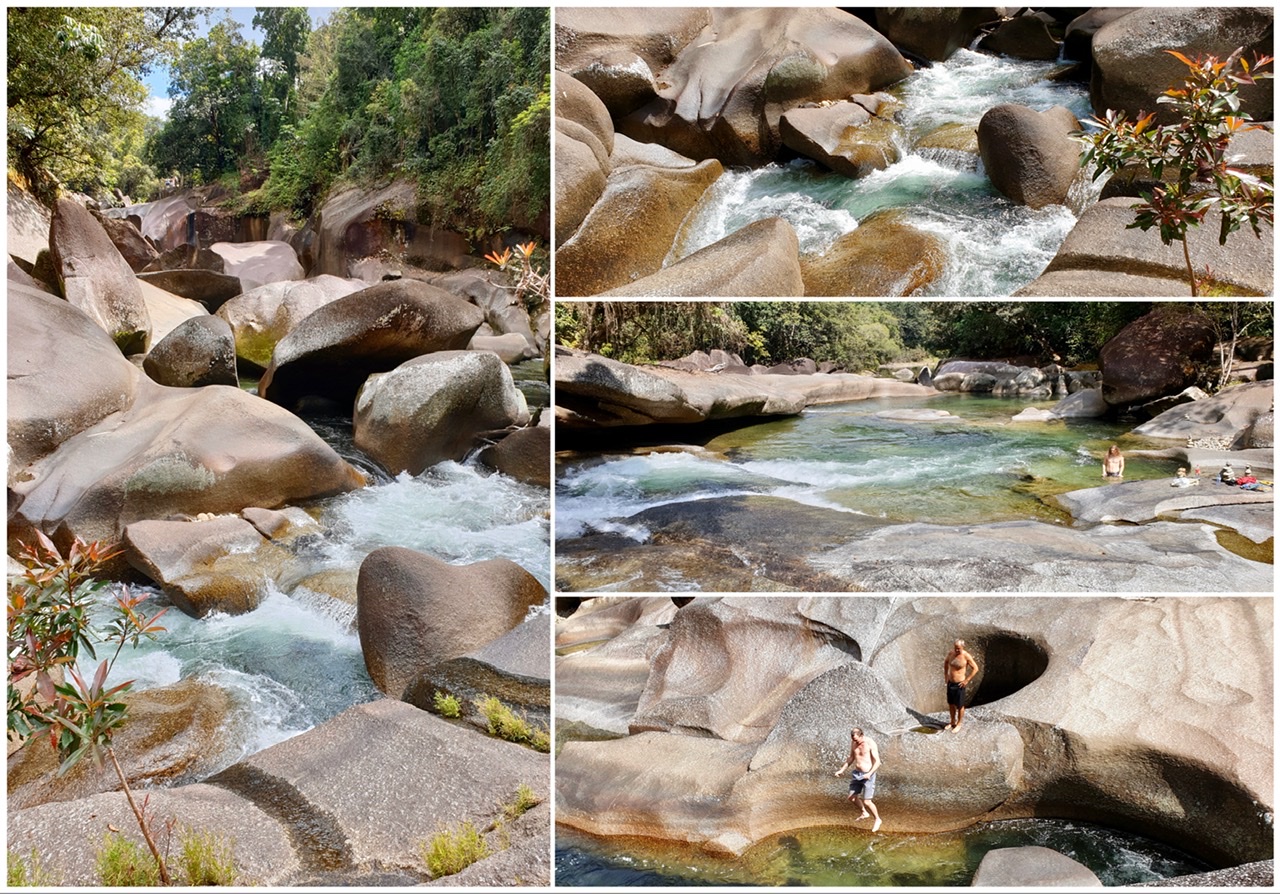 There is a sealed walking path down to the Devils Pool and Boulders Gorge lookout and another walk way we didn't do as we missed it. A short walk from the parking area is a big swimming hole, rather chilly but also lovely. All walks are well worth doing as you are rewarding with stunning clear waters cascading over large boulders.