Once we left Archer Creek we popped into Milla Milla falls as it's only a short detour off the main hwy, before continuing on to Innisfail to do some much needed grocery shopping.
Wind Turbines on Windy Hill Wind Farm at Ravenshoe.
Our completed route so far. Red line shows where we have been.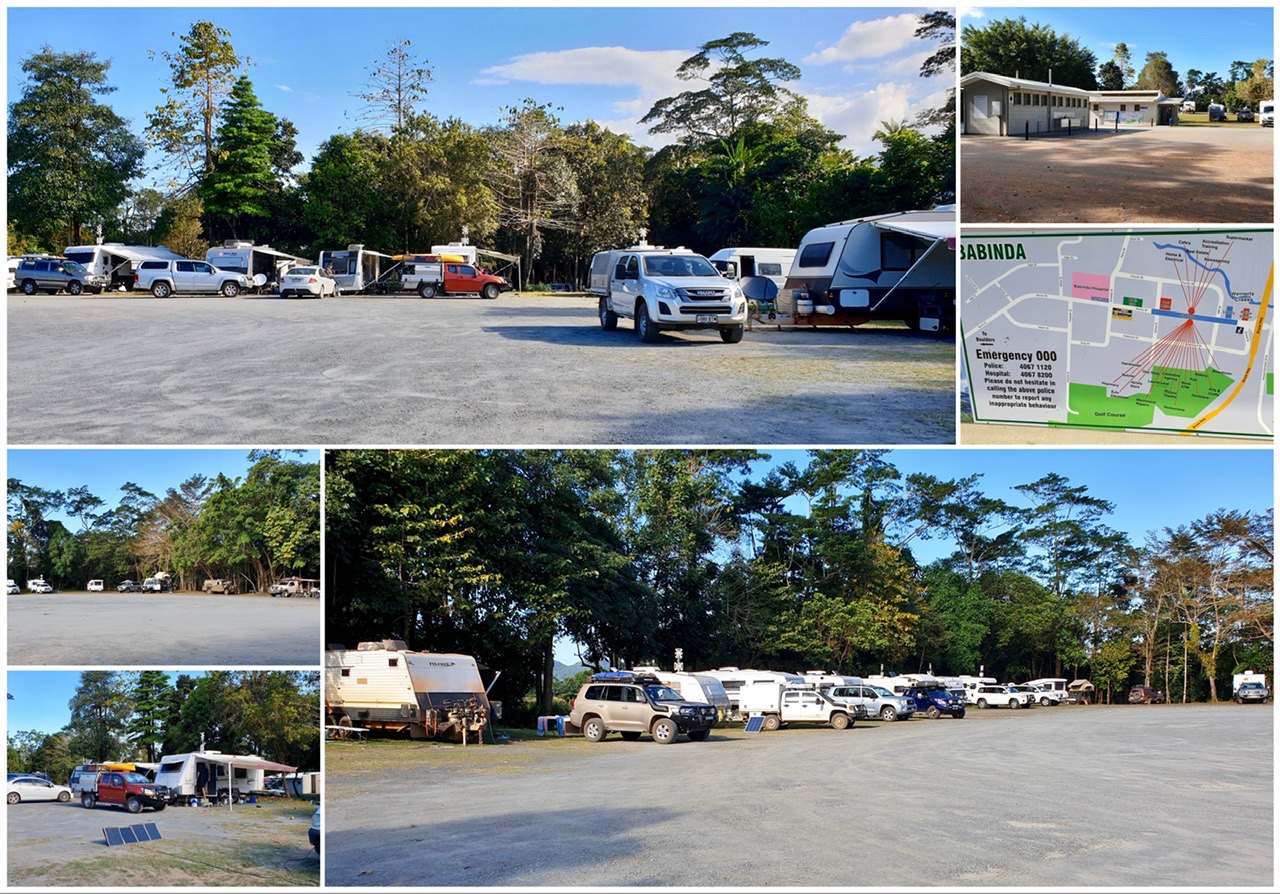 Then it was just a short drive up to Babinda Rotary Rest Area, this is a free area near the creek. It is a very popular spot and initially we were taken back by the amount of people already here. It's a pretty big area with the area further back for bigger rigs where everyone sets up camp around the edges with a big gravel area still in the middle. We got a good spot up the back corner with lots of lovely green grass.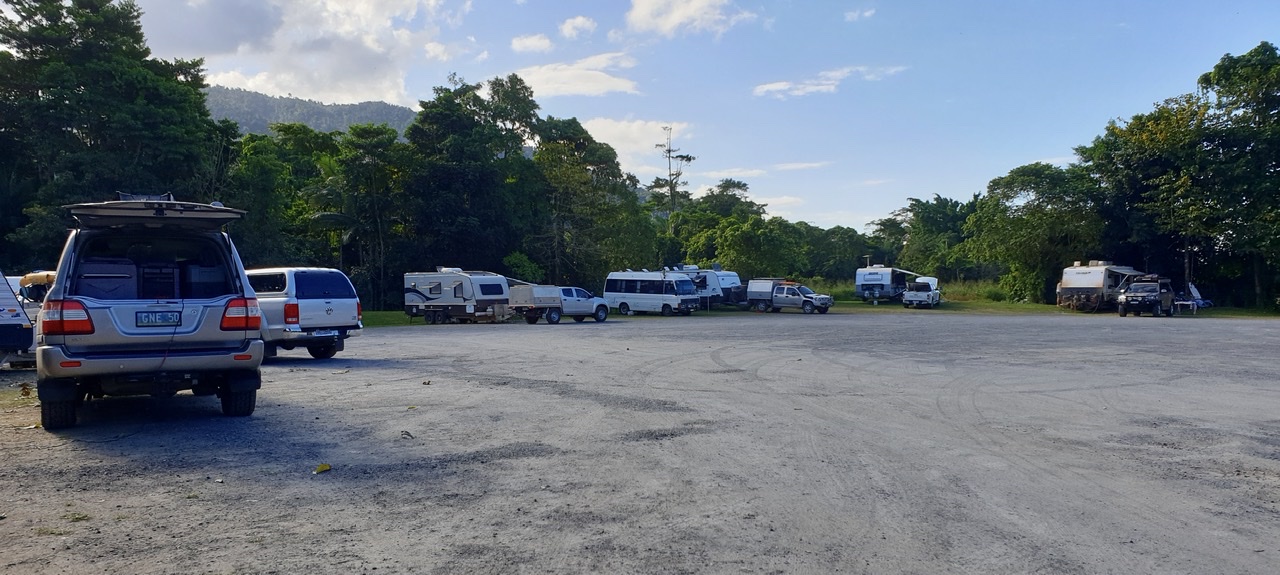 It is suitable for all types of RV's, has toilets, coin operated hot showers, bins, mostly away from the road, dogs allowed on leash, dump point, drinking water, day area and a lovely clear river to swim in. It's only a short walk into the township of Babinda.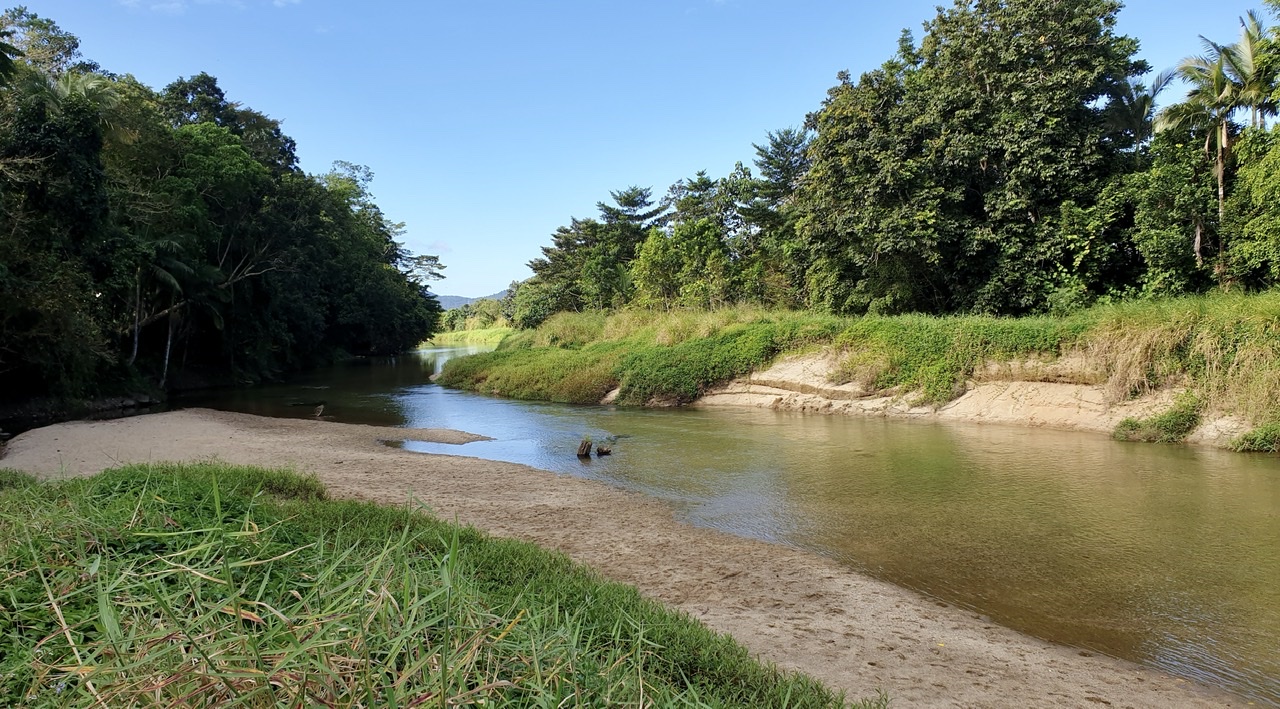 Babinda is officially Australia wettest town, with rainfall in excess of 4m each year. It has the only hotel in Queensland ever constructed by the state government in 1917 as part of a policy to stop sly grogging by monopolising and ending the liquor supply. Babinda is framed by Queensland's two highest mountains Mt Bartle Frere (1622m) and Mt Bellenden Ker (1593) which get an average of 10-12m of rain each year.