From Bendemeer we called in at the Moonbi lookout, you can also camp here.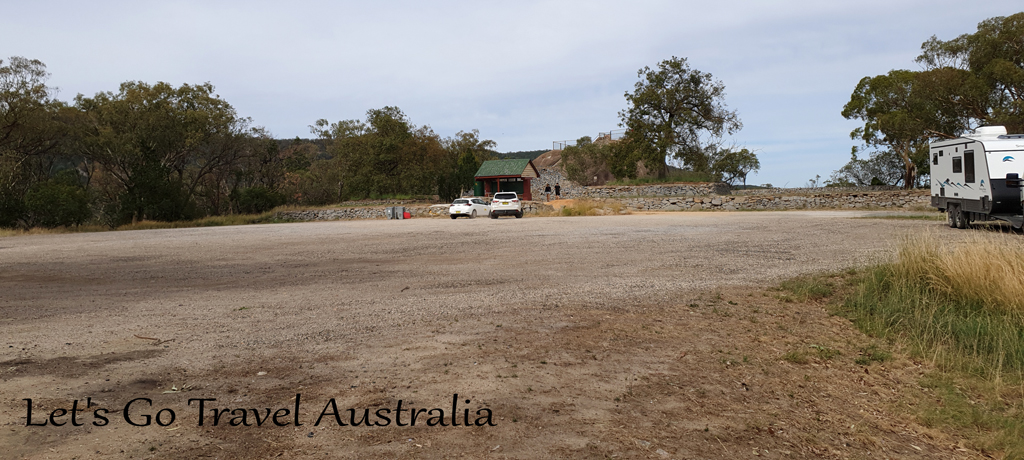 From there we drove past our old house at Kootingal then on towards Nundle. Over the Easter Saturday and Sunday, the Nundle Go For Gold Festival was on, we had avoided coming here until today because we figured it would be very busy. We were right, this sleepy little town had over 15,000 visitors over that time.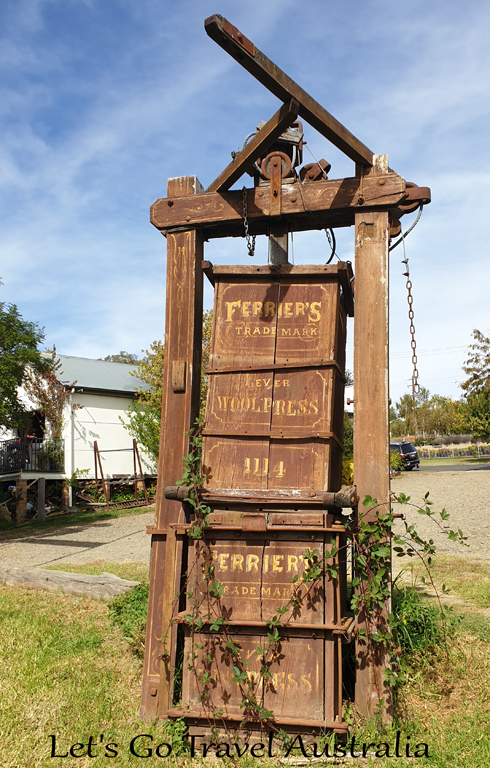 We walked around the town and called into the Nundle Wool Mill, which had an assortment of woollen clothes, toys and the biggest range of coloured yarn we have ever seen. Out the back the old vintage machinery still works and runs week days and at 2pm they have a free tour where they start up every machine and explain what it does. The place is also dog friendly with Jess welcomed into the store.
From there we drove up a very big long hill towards Sheba Dams. We still expected it to have a few campers there but it seemed as people left more came in. So there are a few more here than expected, some have so much firewood piled up they look like they are here for weeks.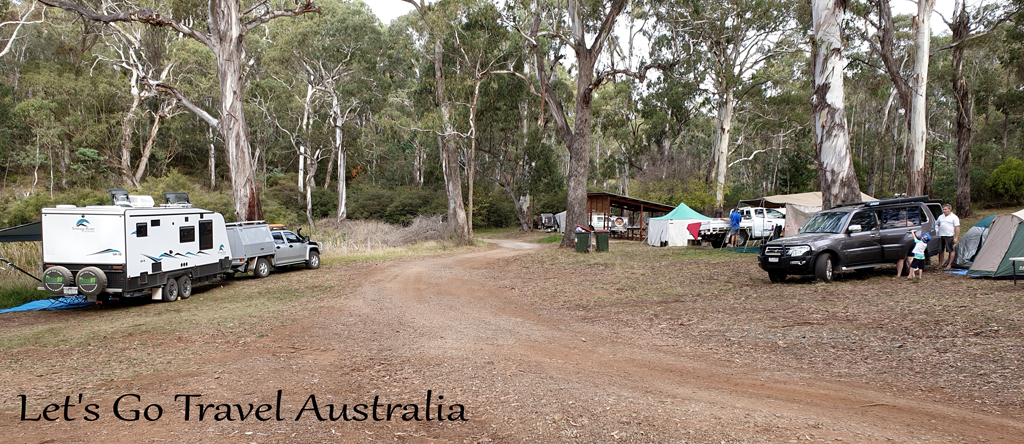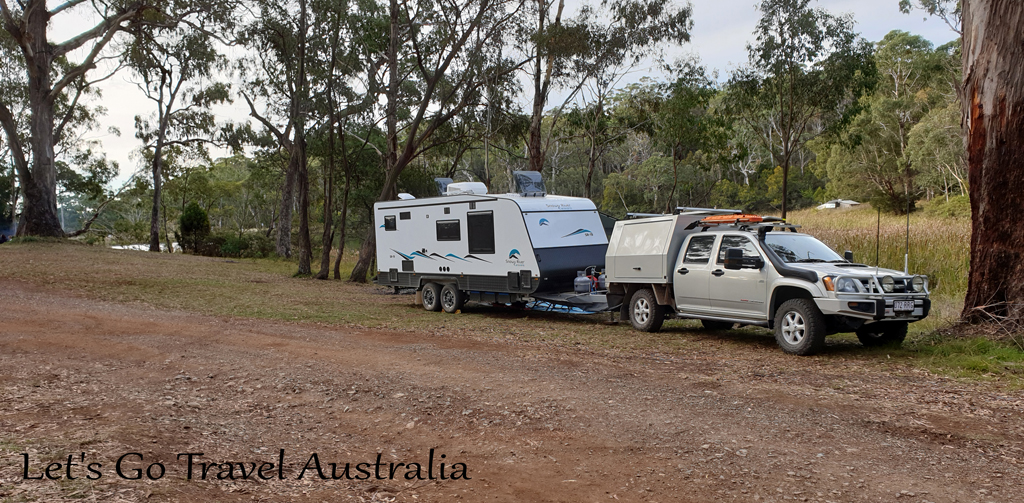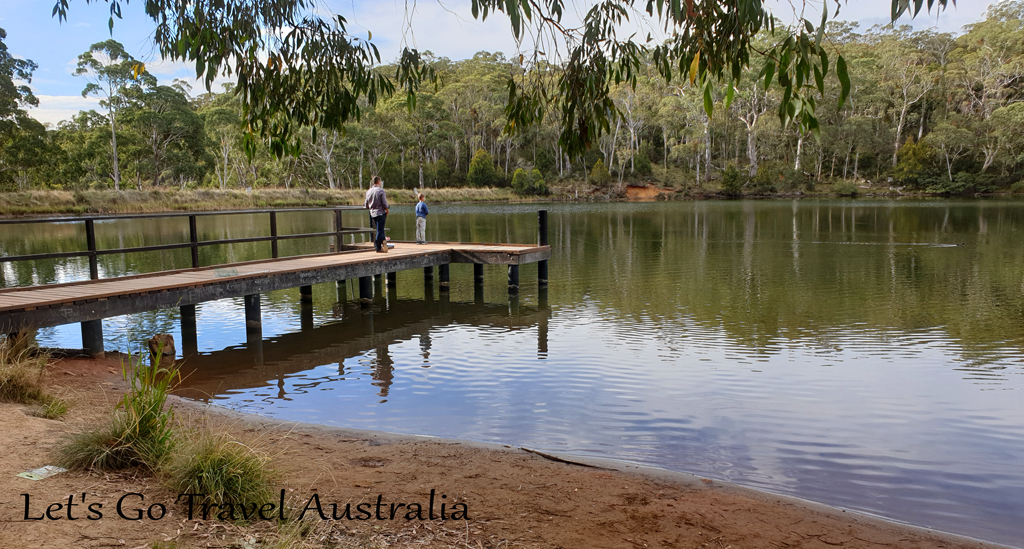 There is not a lot of flat level ground and what was there was taken. They are toilets, bins, a jetty and of course the dams that you can walk around. Plenty of people have been fishing and kayaking on the dam. The area would be suitable for tents, camping trailers, motorhomes, caravans, and it's dog friendly, free, lots of trees.
Unfortunately, it is a little crowded for our liking but it would be really lovely place to stay on a non-public holiday period. It wasn't helped by a man driving his ute with Ned Kelly plastered on it driving around continuously with loud music playing in an erratic way making himself a nuisance to everyone.