It's been a long time since we have been in this neck of the woods. We lived in Tamworth and Chris used to come up to Armidale for work. It will be nice to look at the place from a tourist perspective even if it's only for the day.
It was a little cool last night but nice and toasty in the van, we turned the electric blanket on just before we went to bed and it was lovely to hop into a warm bed.
We stopped at the Armidale Information Centre because it said it had parking for caravans which was true but the parks are a little short, we still managed to find a spot. We had a walk up the main street and mall, not a lot happening in the mall this weekend.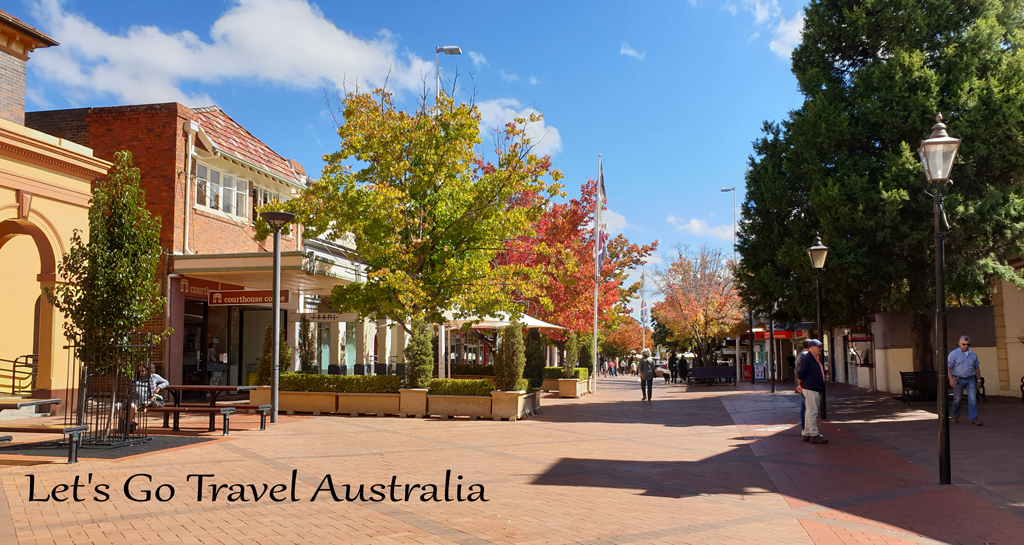 There is a lovely park area next to a creek with covered areas, play equipment and some trees with lovely autumn colours.
After lunch we headed to Yarrowyck Crossing camping area. Which is about 35km from Armidale and a popular spot for the locals. It took us a bit to find, we had to put the GPS coordinates into the GPS to eventually find it. From comments on in the WikiCamps app we were not alone.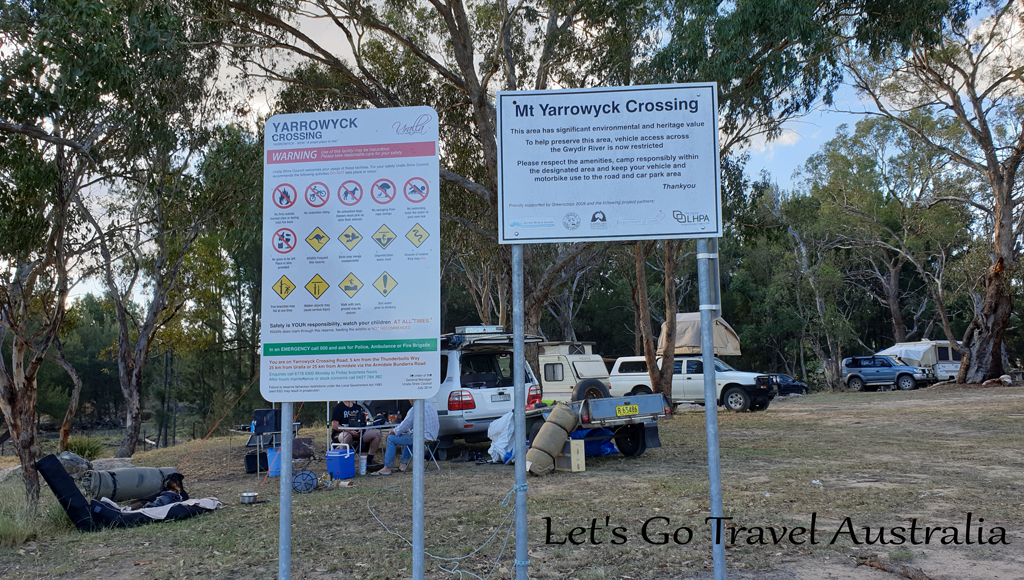 The best way is coming in from the south on the Torryburn side, there is a sign saying Yarrowyck Crossing, turn down there and it's 4km of dirt road to the camping area along the Gwydir River but it wasn't flowing with only a few small pools of water.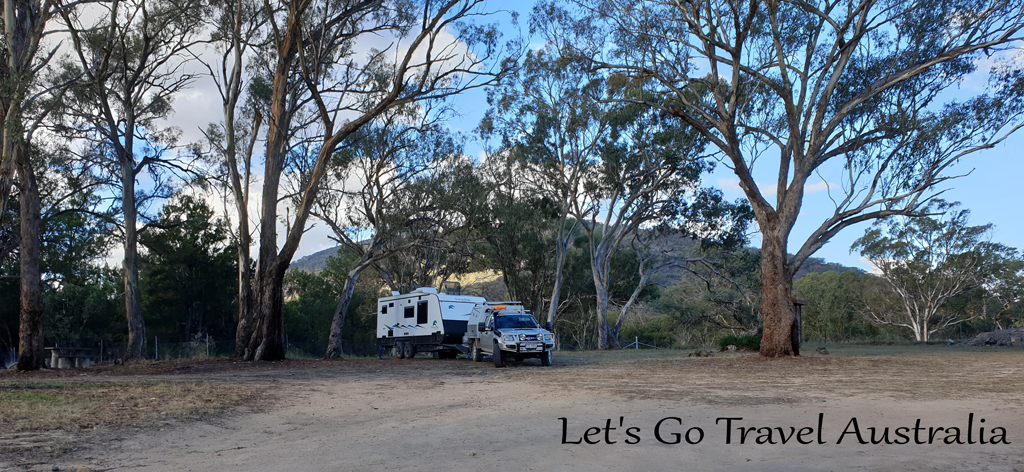 It was interesting walking along the creek bed, coming across a few of the old river crossings. We also stopped to chat to a few people along the way.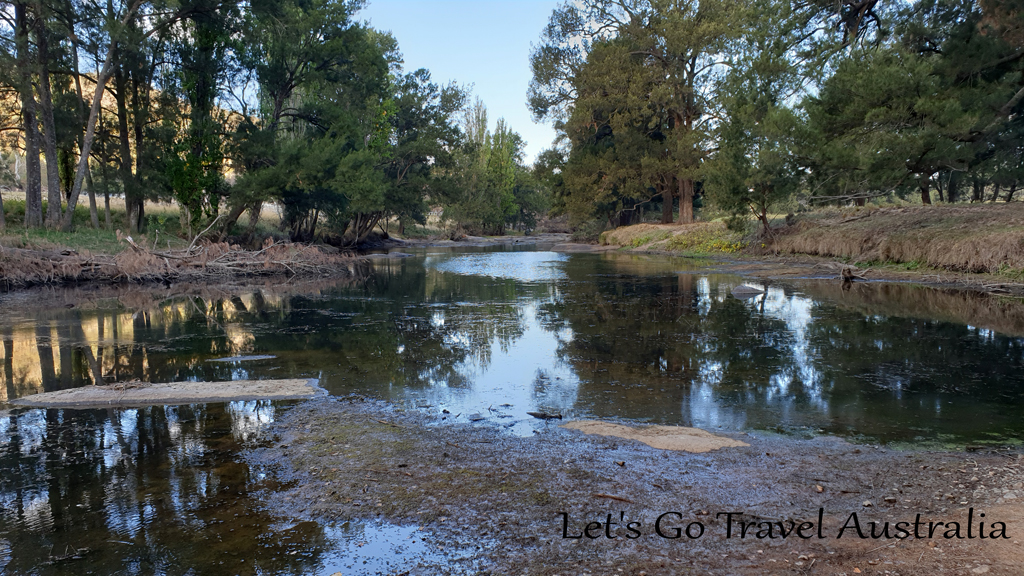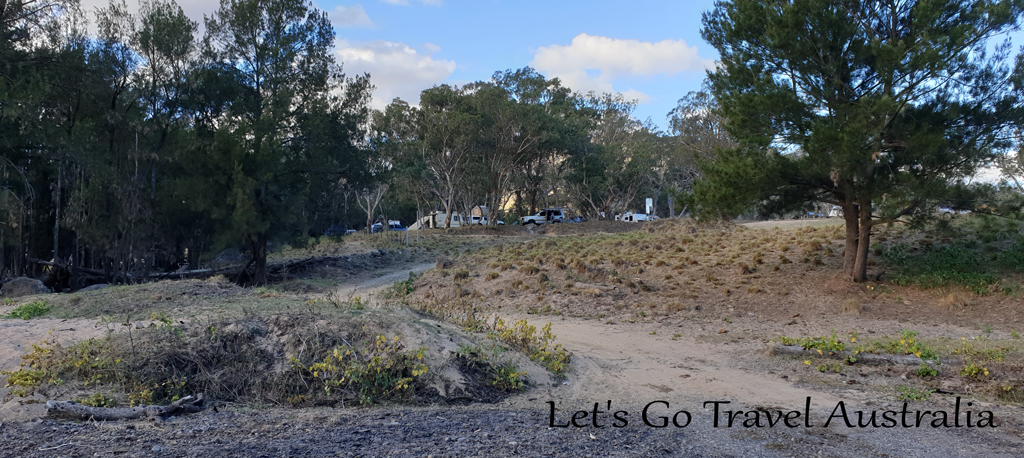 There is a few tables, bin, long drop toilet, 2 camping areas one up the top the other down a small hill closer to the river but sandier and really needs a 4×4 to access the spot. There was a few campers here so space was limited. It would be suitable for tents, camping trailers, caravans and bigger rigs, motorhomes and dog friendly, free.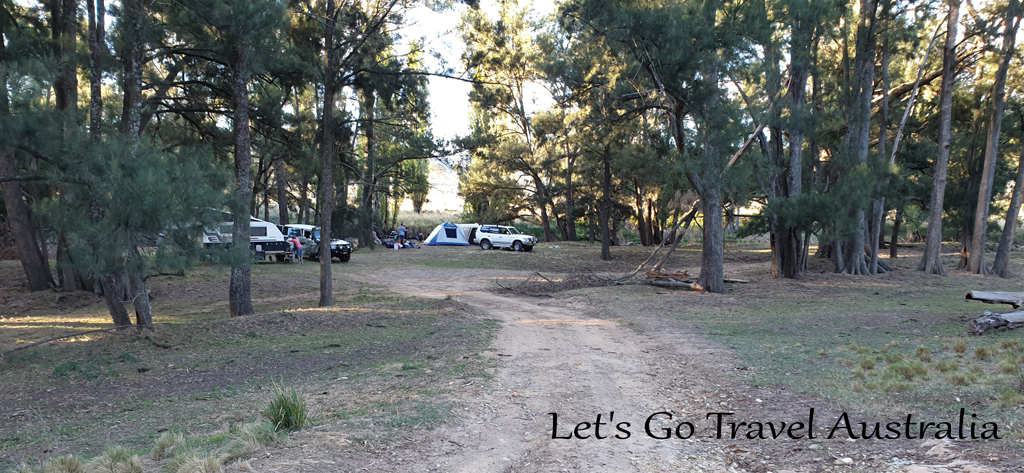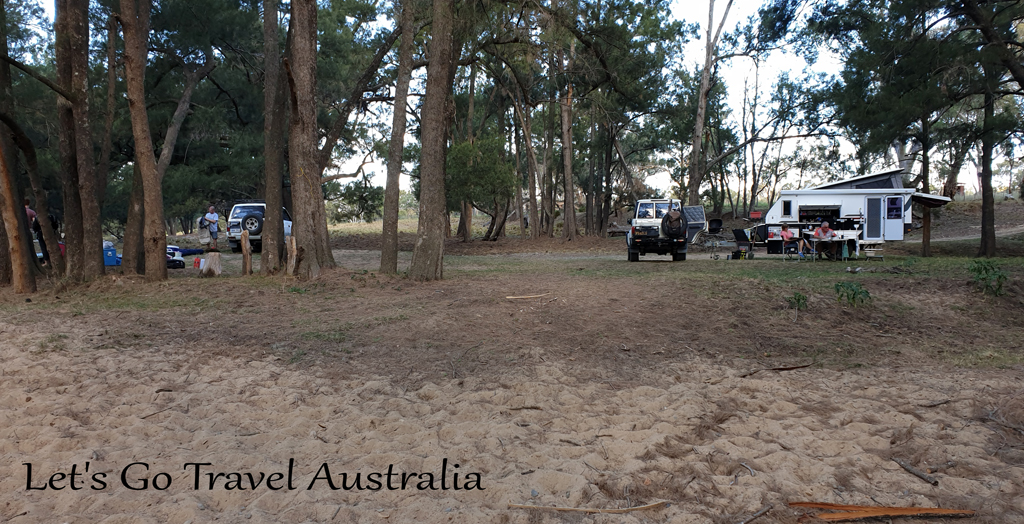 It would be a lovely place to stay for a few days if it will less crowded. We can see why it's a popular spot with the locals. There is several areas to explore away from the camping area at Mount Yarrowyck.