We were on the road before 8am as we had a decent drive today and wanted to get to Guyra by lunch time so we could have time to explore the area.
We have stopped for the night at Mother of Ducks Lagoon, which is right next to the golf course. This was once a much bigger wetlands area in the past but was drained for the golf course. There are toilets, bins, a dump point, suitable for big rigs, caravans, camping trailer, tents, spots away from the road, motorhomes and dog friendly, free, its across the road from the Bowling Club and a short walk into town.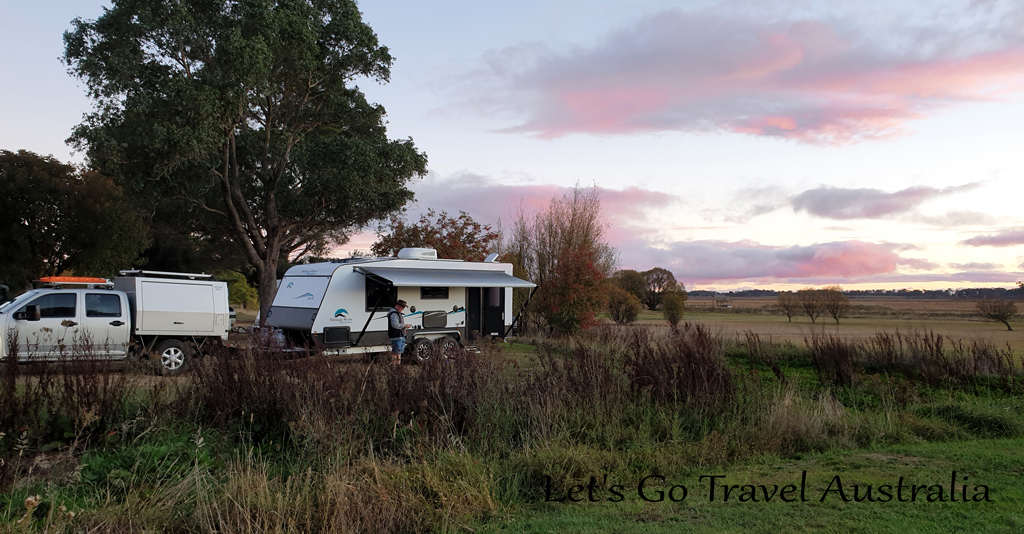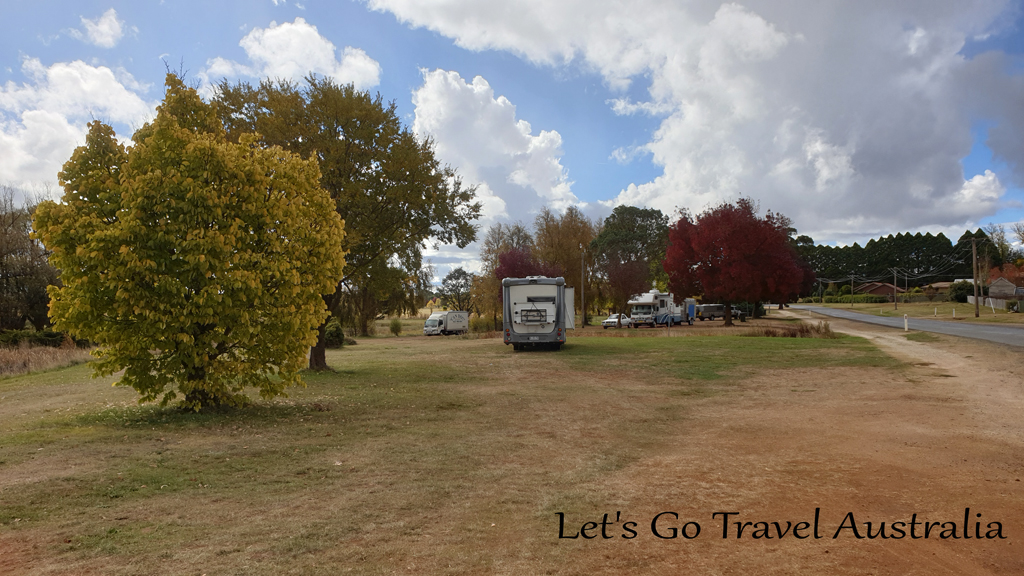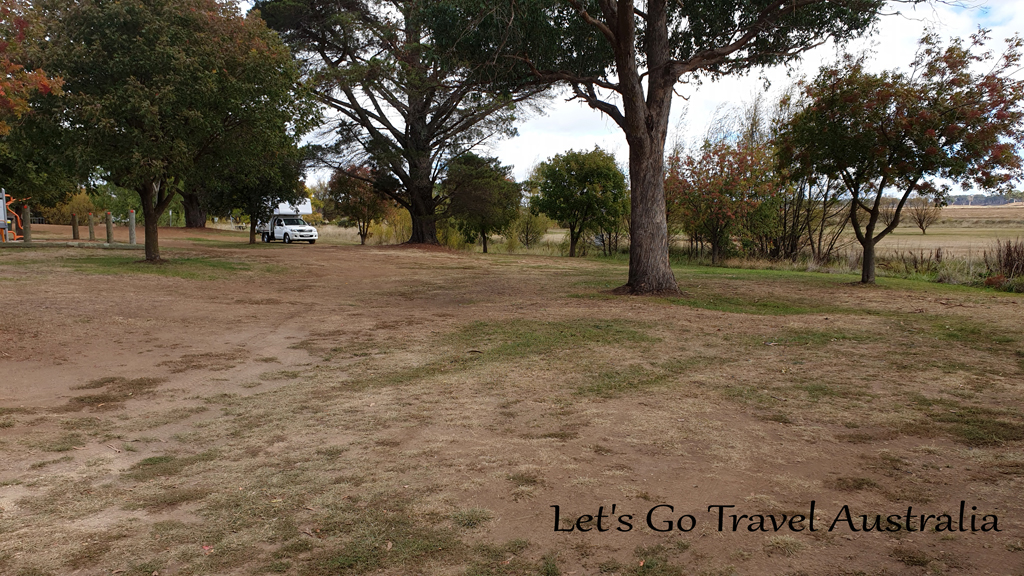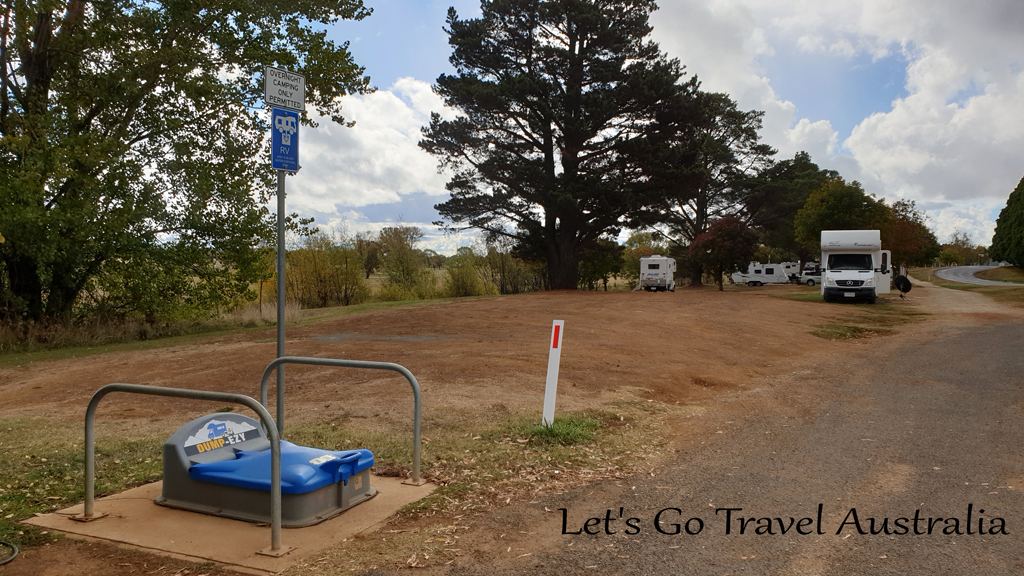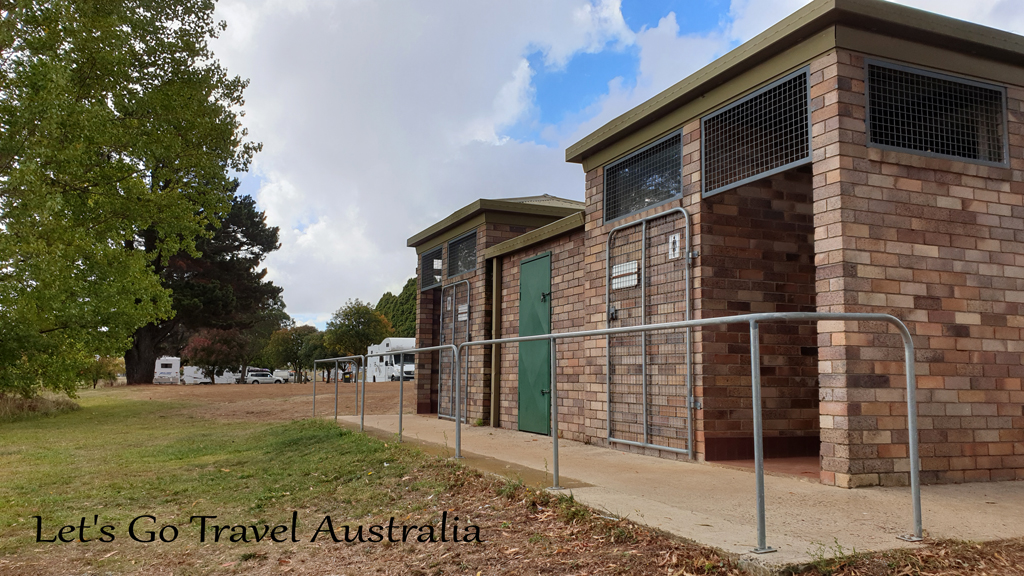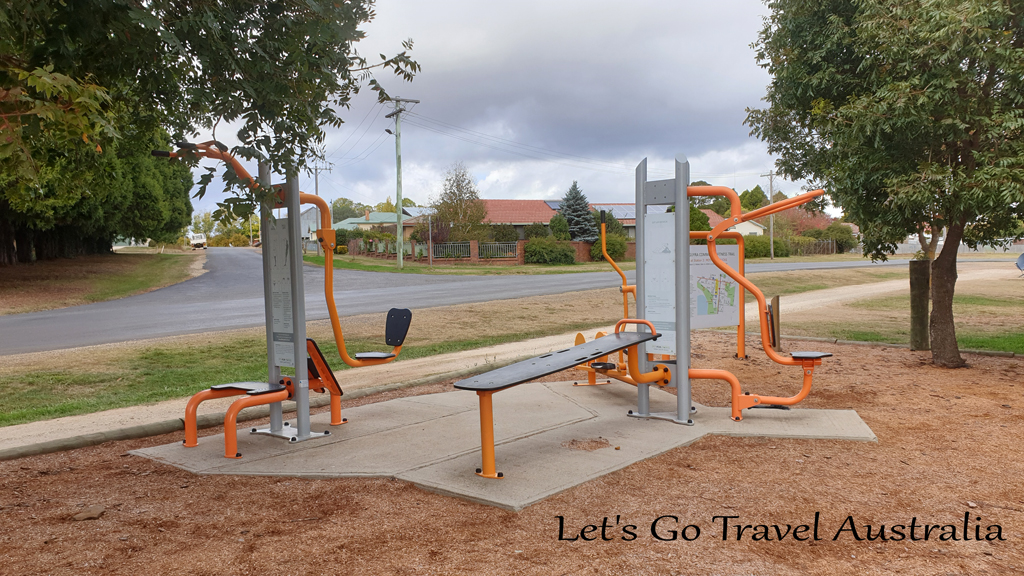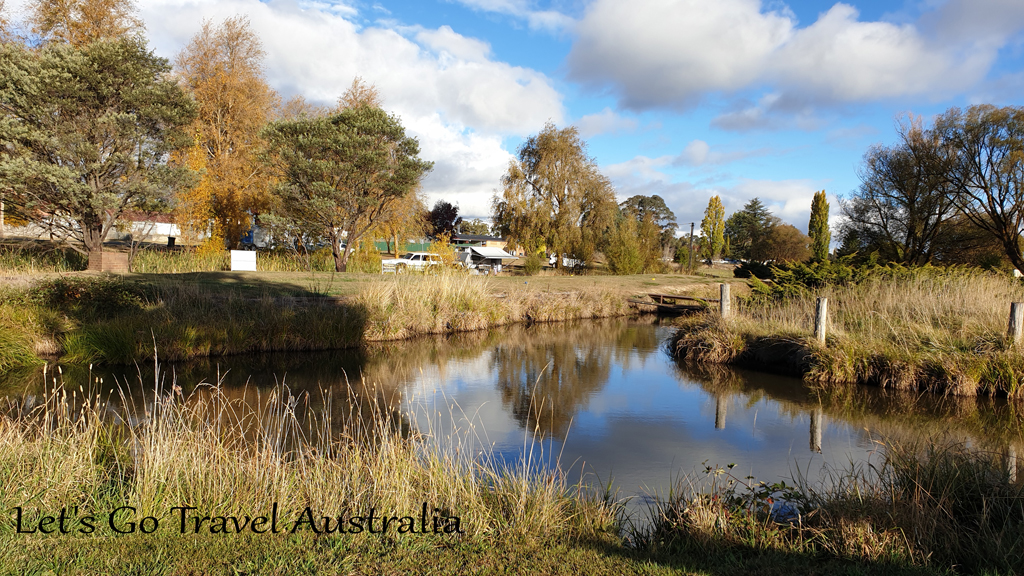 There are many old heritage style buildings in the Main Street. Being Good Friday all the shops were closed and the street was pretty quiet.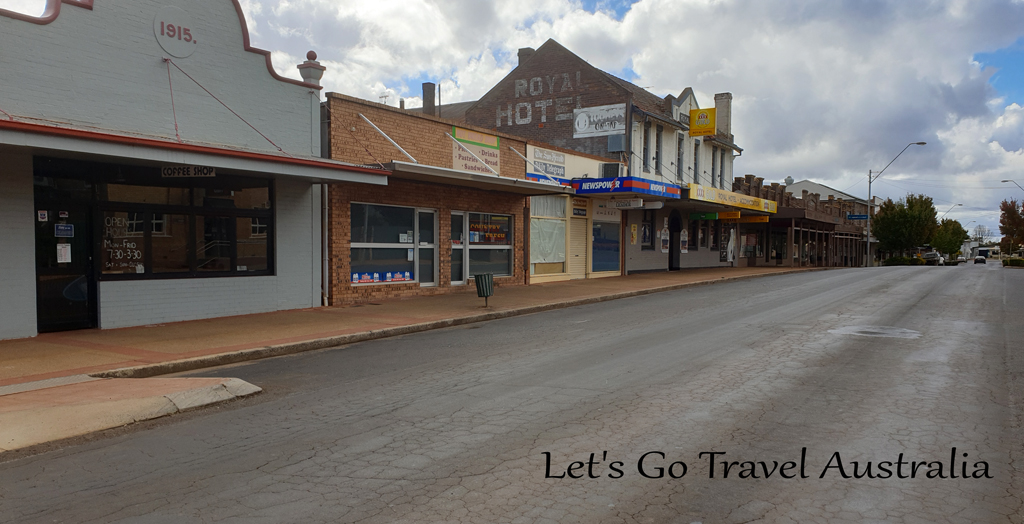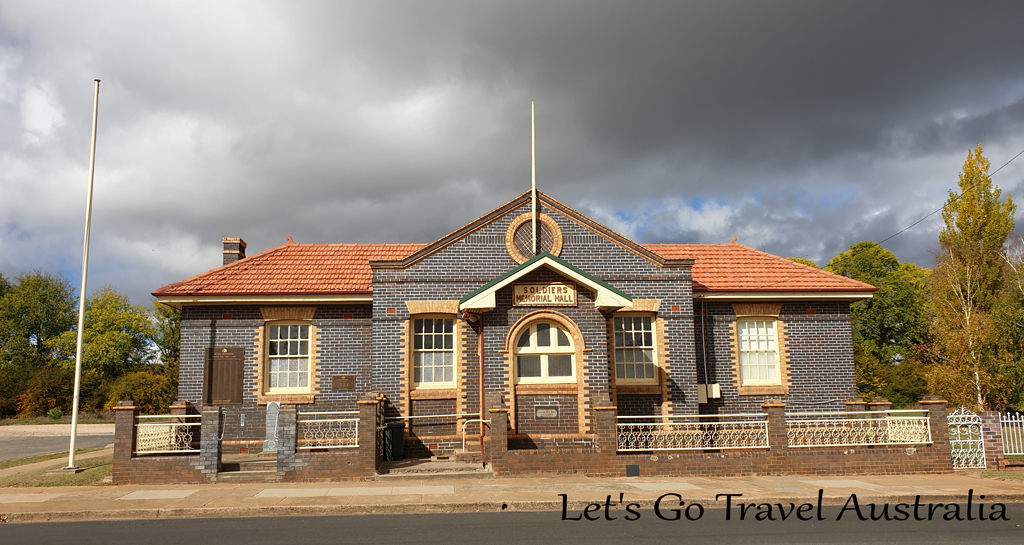 Back near the lagoon on the edge of the golf course we met some locals near what appeared to be a small grass fire. They called us over to show us the area that had spontaneously caught fire, it was believed to be the underground peat that started 10 days ago. The locals had tried to put it out but it was still smouldering.
National Parks and Wildlife Services believe the fire is caused by underground peat combusting. (More lurid speculations included hellfire, ghosts, and volcanoes.) The golf course is built on a drained part of the Mother of Ducks Lagoon, which, unlike other upland wetlands, has a deep layer of peat underneath.
This is not the first time the phenomenon has occurred. The lagoon's peat fire bed burnt for 3 months in 1901; during a drought from 1917 to 1919; and again in 1966, 1985, and 1986. Full article can be read here.
We had a big walk around the lagoon, bird hide and golf course.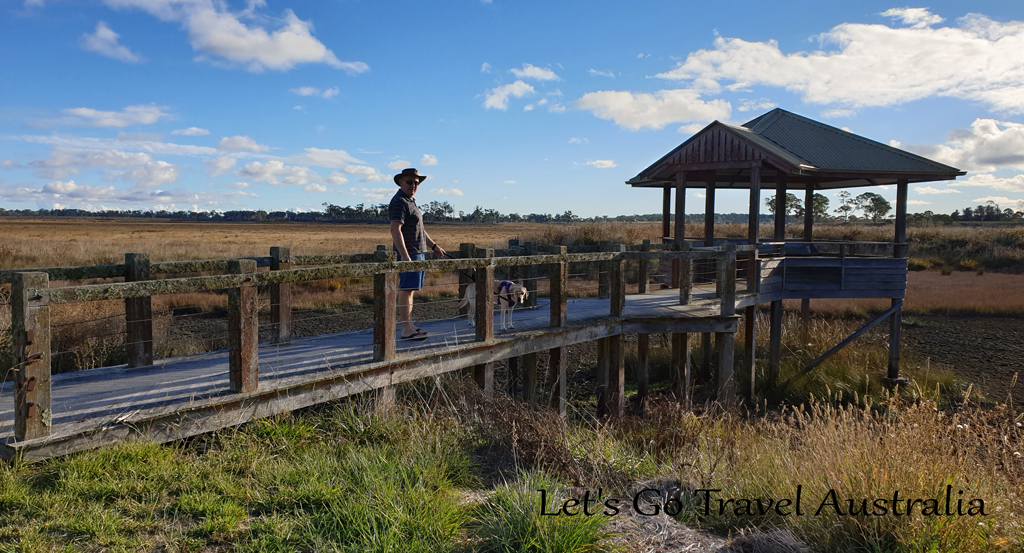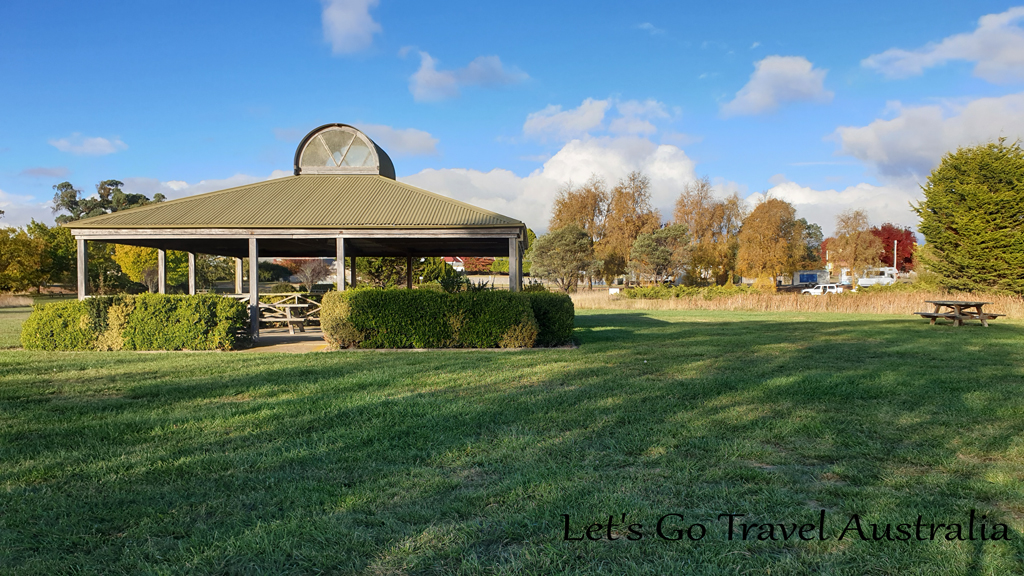 After a relaxing arvo it started to chill down so it was into the van for tea and the rest of the night.