We left Glenn Innes early arvo heading towards home looking for a place to spend our last night. We called into Tenterfield at our favourite park there, it's always filled with lovely autumn colours that we don't see at home. Jess enjoyed playing in the fallen leaves.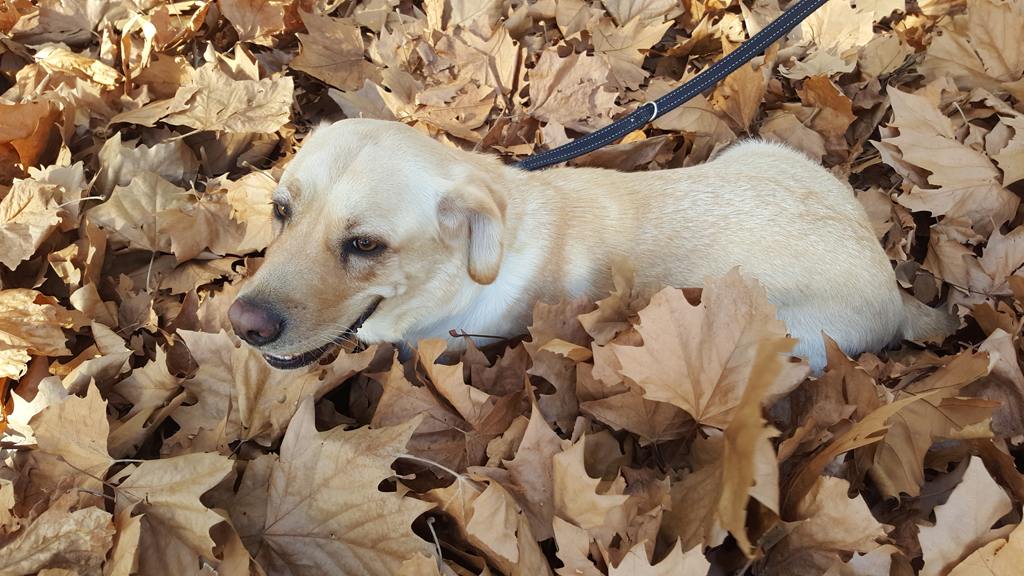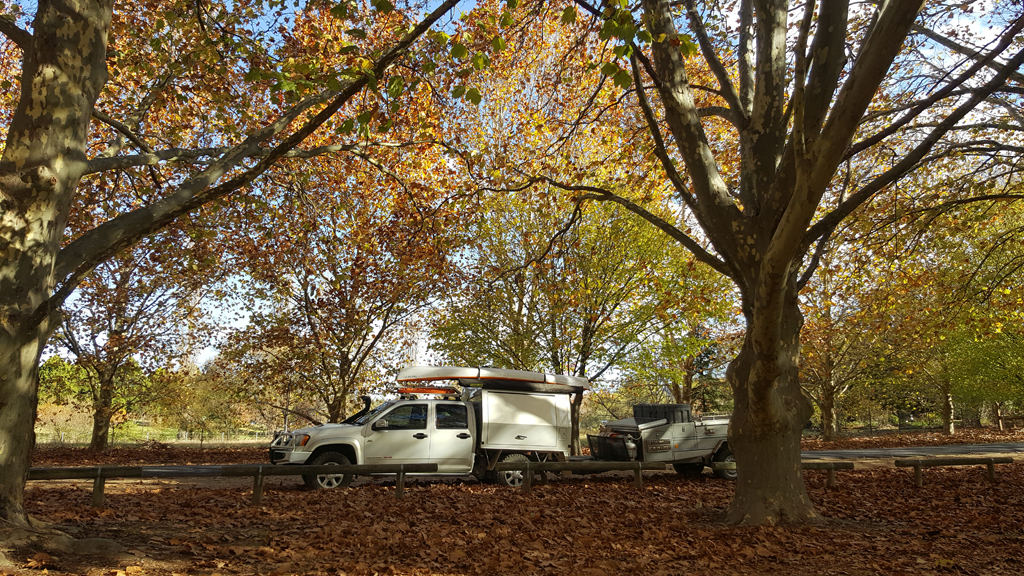 We stopped for the night at Jennings Rest Area, which is in NSW just before the Qld border. It was a little weird staying there as we were the only ones in this huge area. At first we weren't 100% sure we were in the right place. It's a very large flat grassy area that backs onto a school.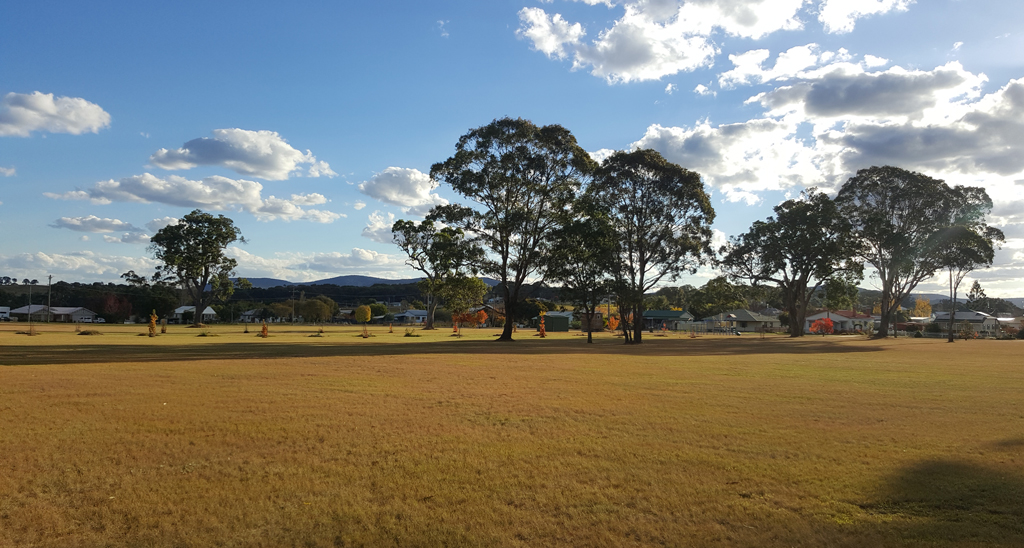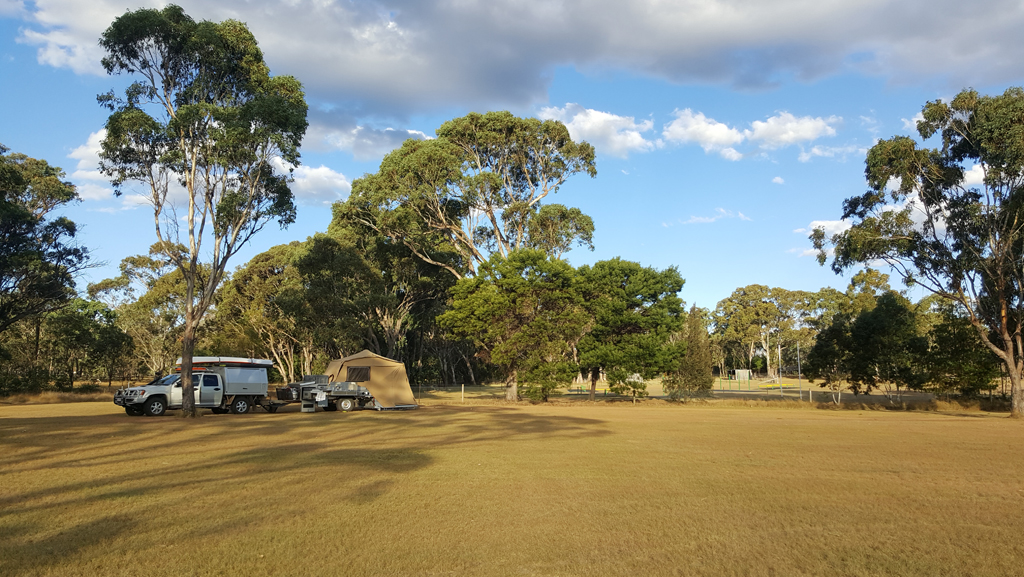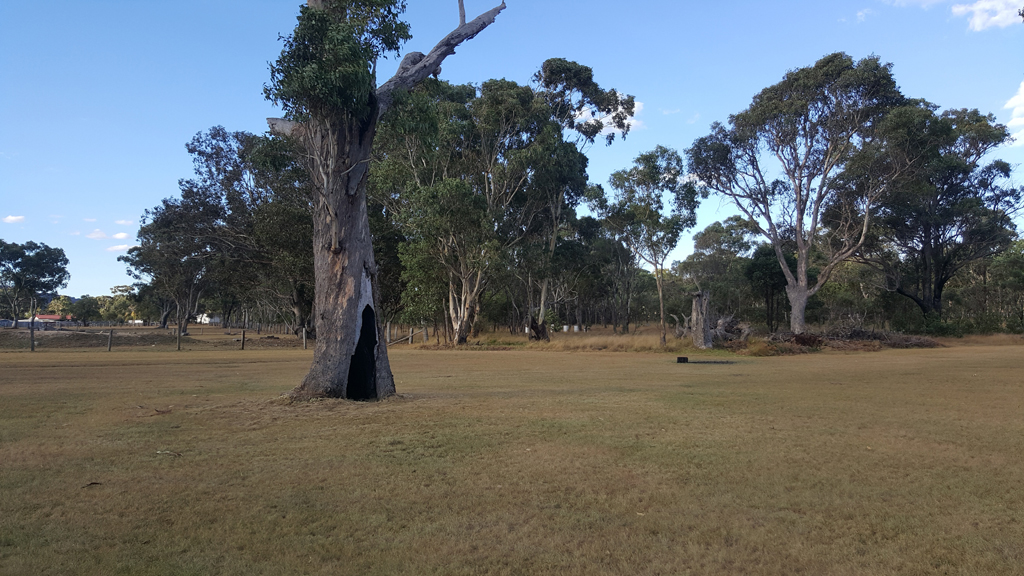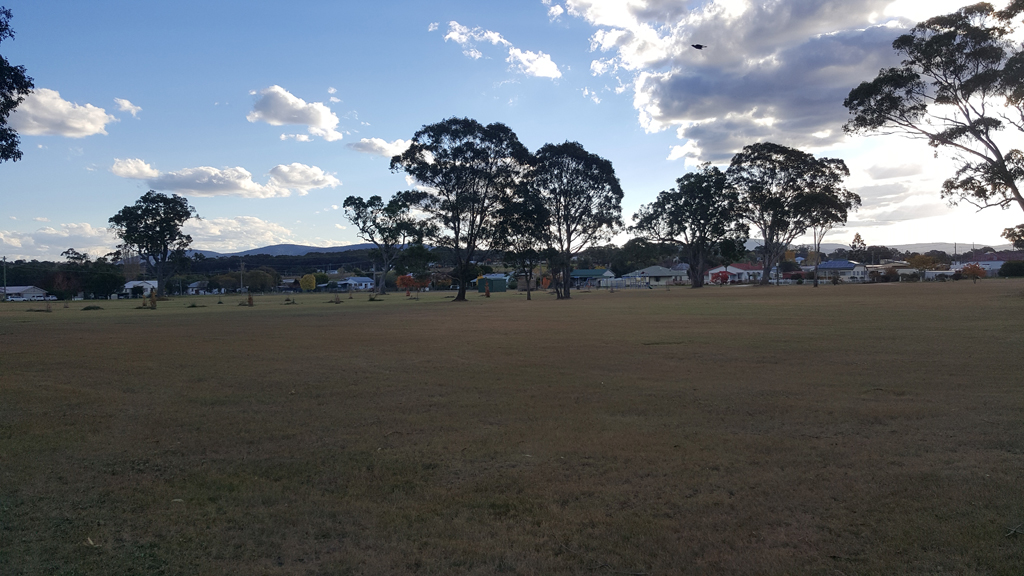 There are toilets, playground, bin, mobile reception, suitable for big rigs, well off the main road and was nice and quiet. Great place to spend our last night of this trip.