Chris used to work in the Glen Innes, Inverell area. All we really remembered about Glen Innes was it used to get very cold. After we left Cranky Rock we stopped in at Inverell for morning tea and a walk around the town. We were very impressed and are keen to come back and explore the area more at a later time.
There is a beautiful park by the river, which was lovely and green with beautiful autumn coloured leaves. This would be a great place for the locals to have their lunch, toss a ball and have a paddle down the river.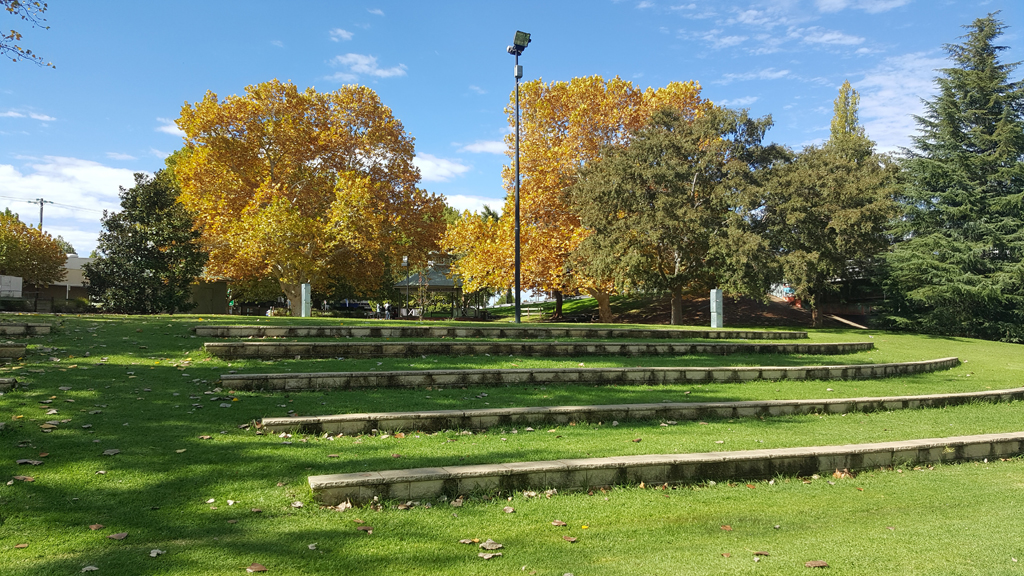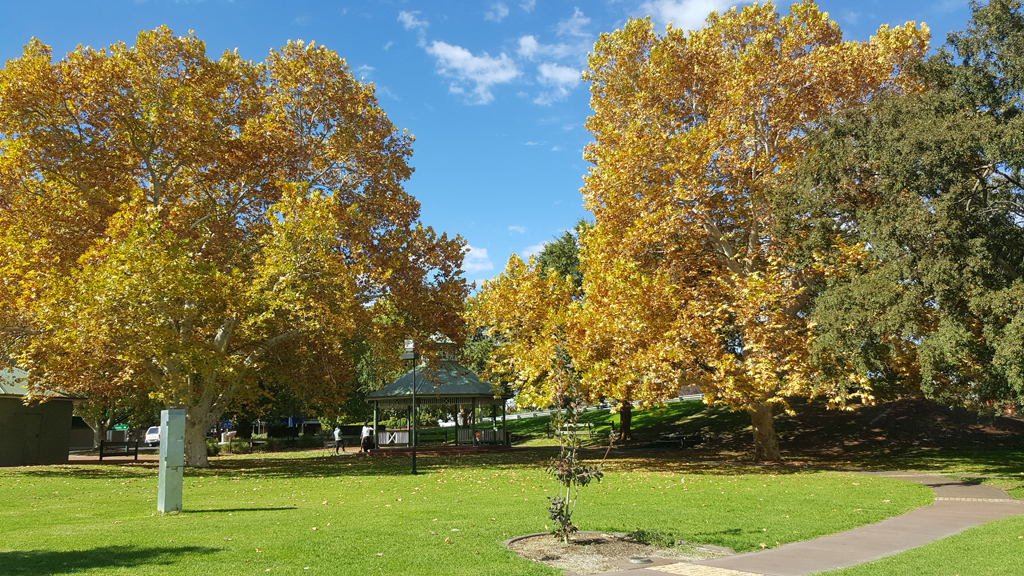 After Inverell we headed to Glen Innes and called into the Australian Standing Stones. Created in 1991/92, the Australian Standing Stones in Glen Innes Highlands is the national monument to Celtic people, past and present.  The Stones acknowledge the contribution to Australian culture made by people from the Celtic nations. The Australian Celtic festival is held here the first weekend in May every year.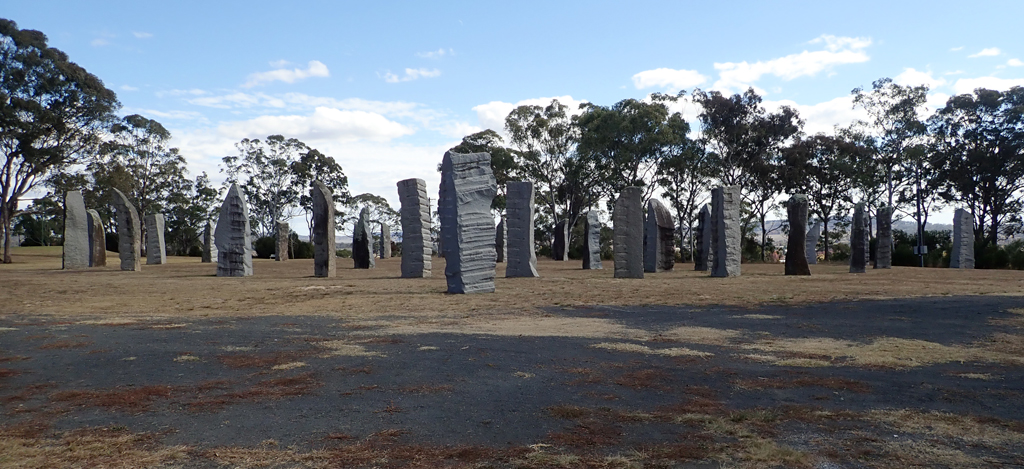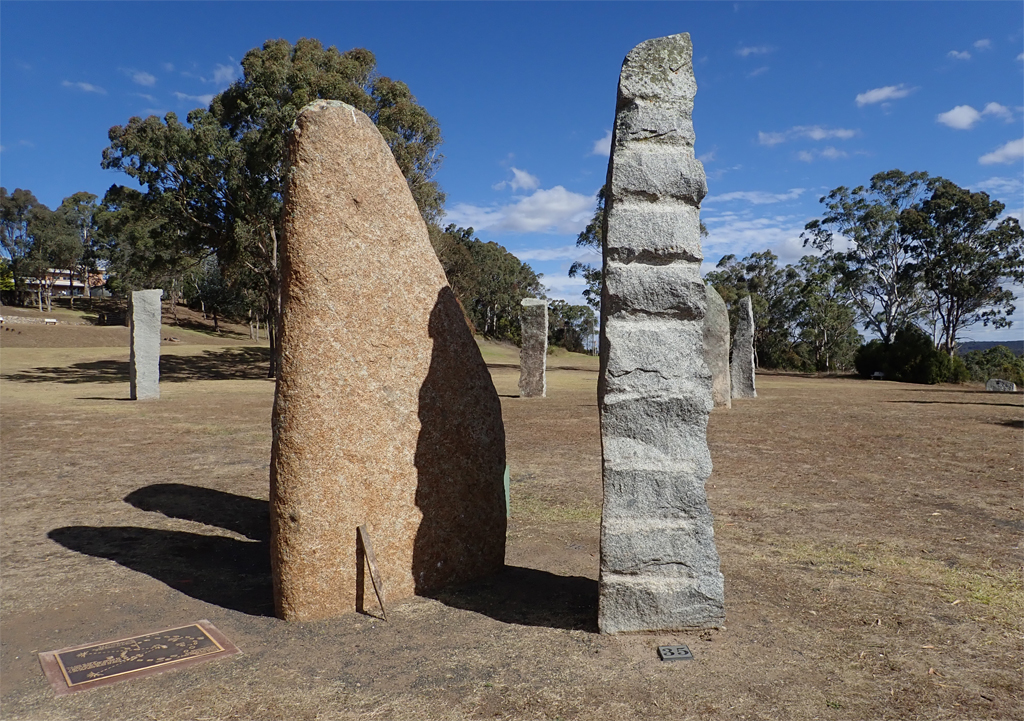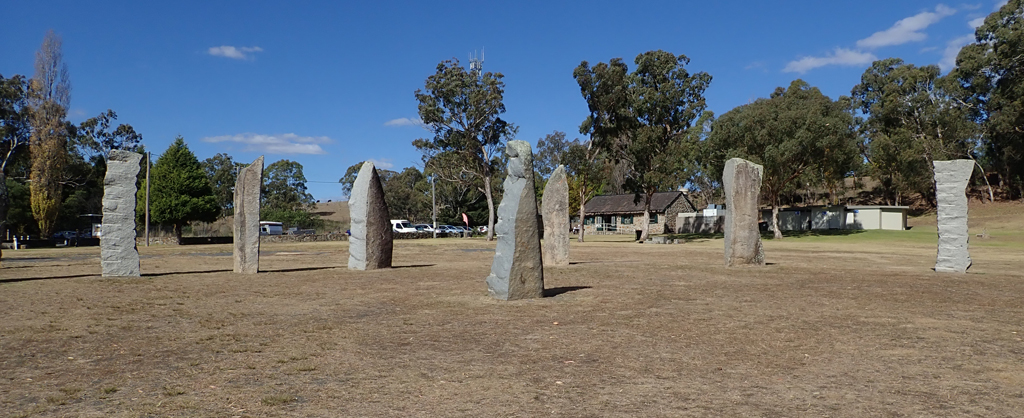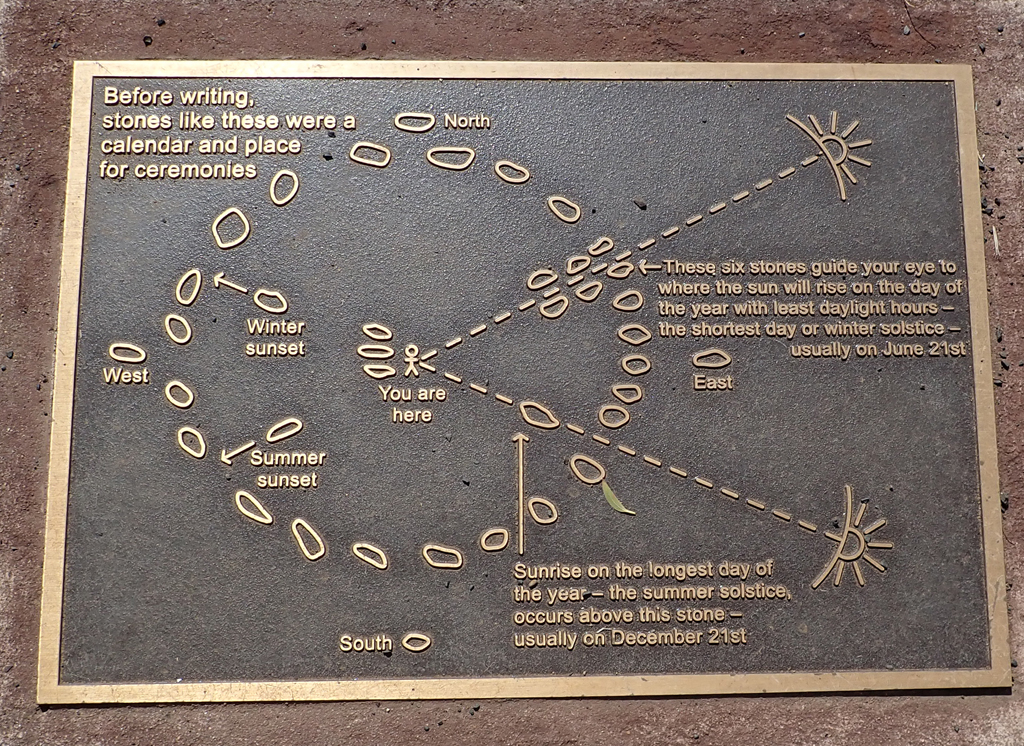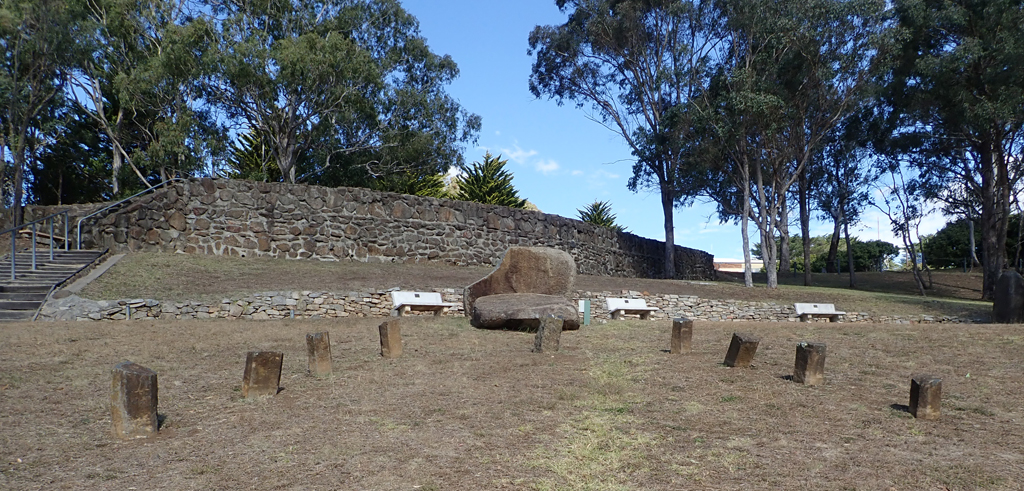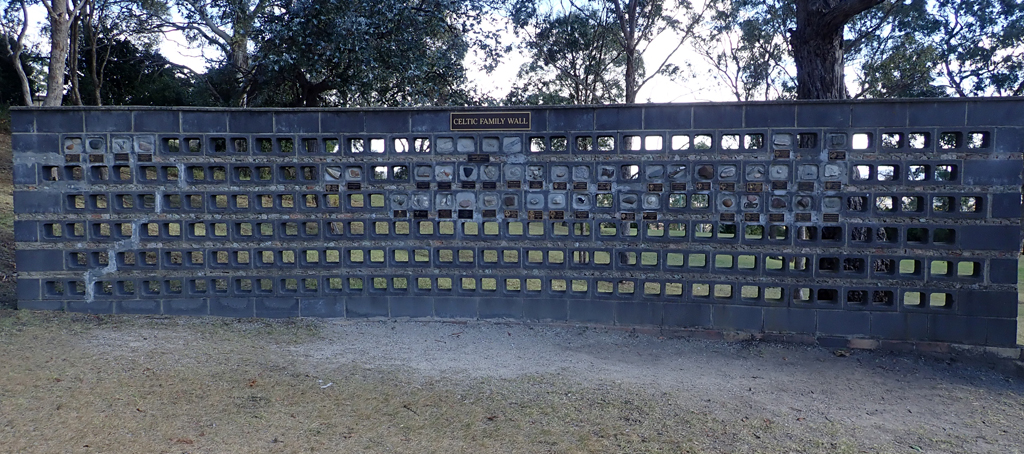 It's interesting walking around the stones, reading the information and taking in the views. There is a lovely café where we bought some very yummy hot chips which we enjoyed at the outside table and chairs. This is well worth visiting if you are in the area.