Alas our time in paradise had to come to an end. With only 2 weeks left we had to keep moving south.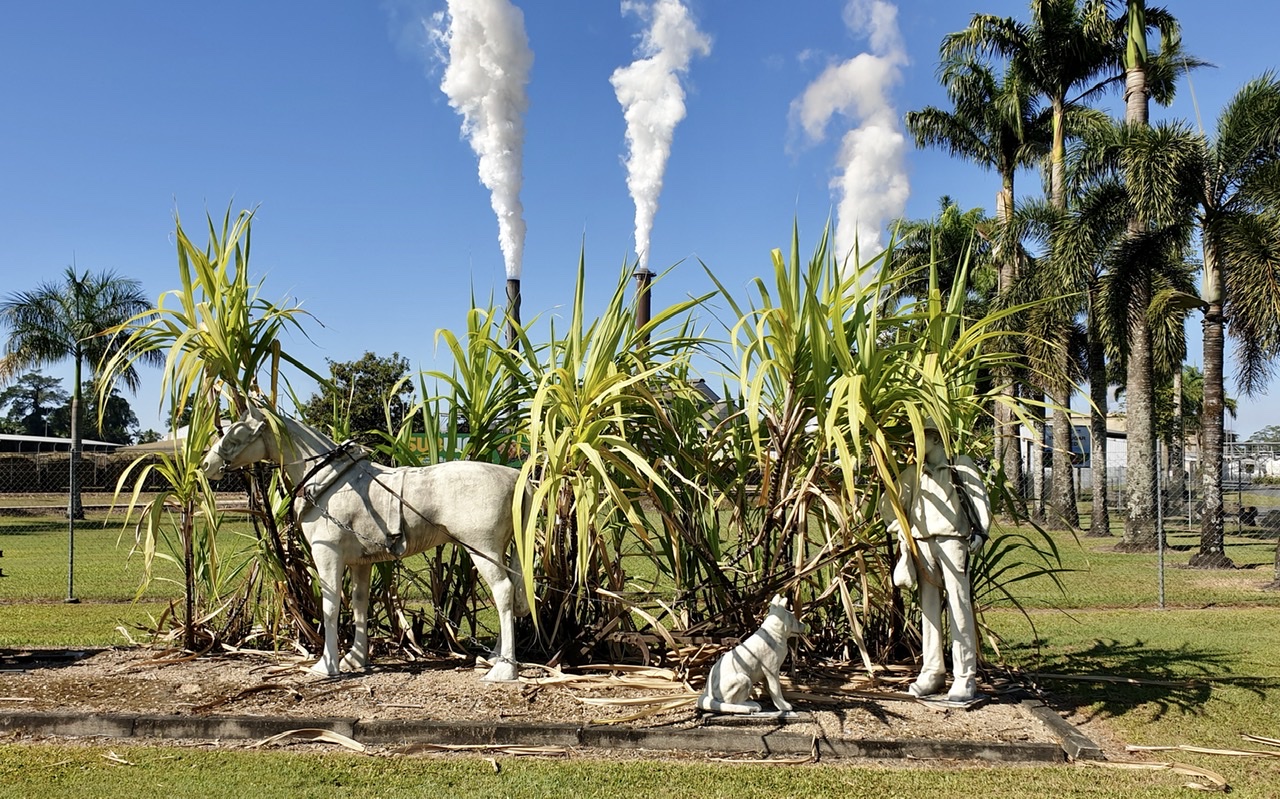 We called into Tully to look at the Giant Golden Gumboot a monument to the record breaking rains of 1950, when 7.9m of rainfall made it the wettest town in Australia. There are some great views from the top of the Gumboot to the sugar mill.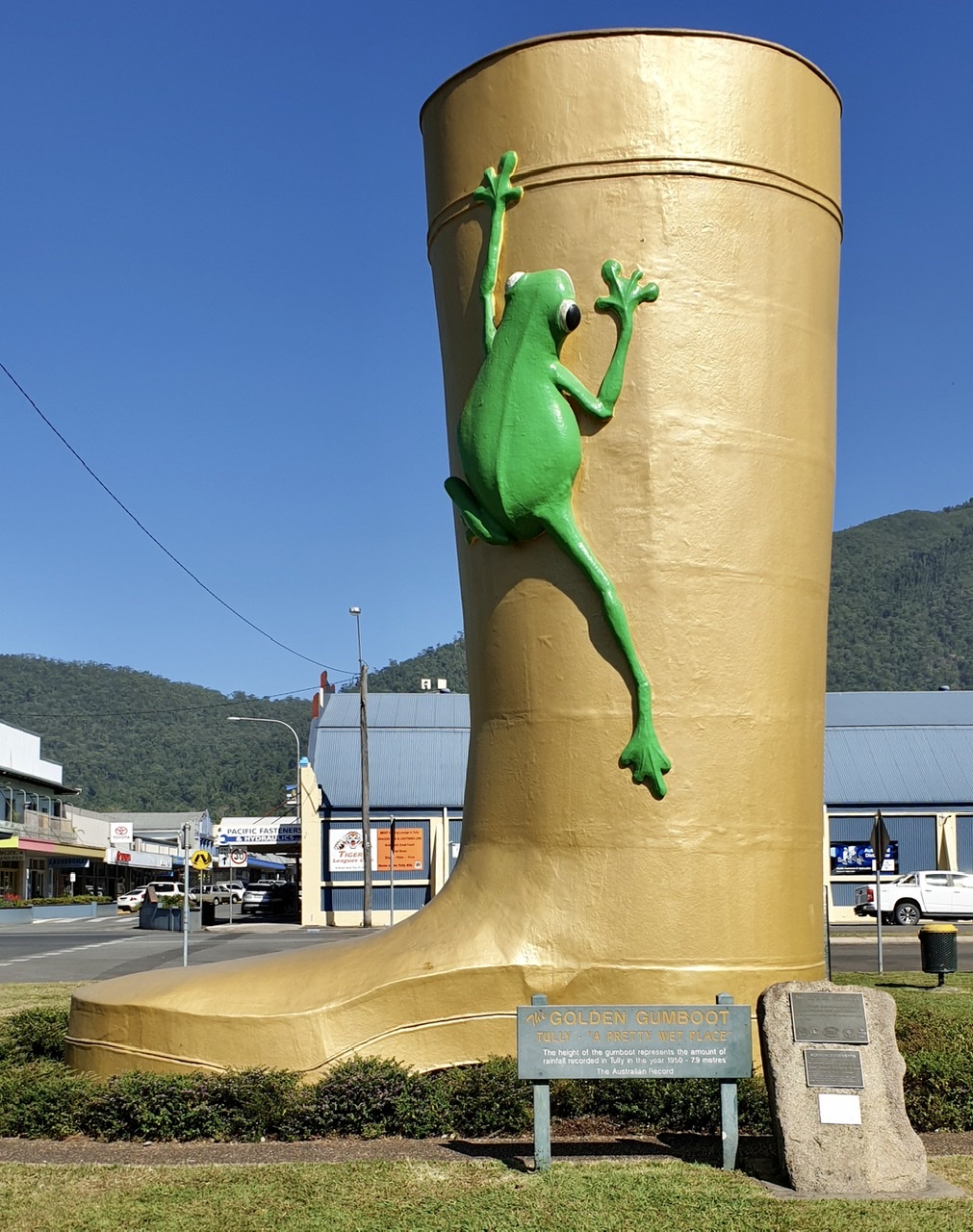 Then it was onto Cardwell for a quick look around and morning tea. Then we did a little detour off the main hwy into Lucinda which has a 5.46km jetty for the sugar cane and is the longest in the Southern Hemisphere and follows the curve of the earth.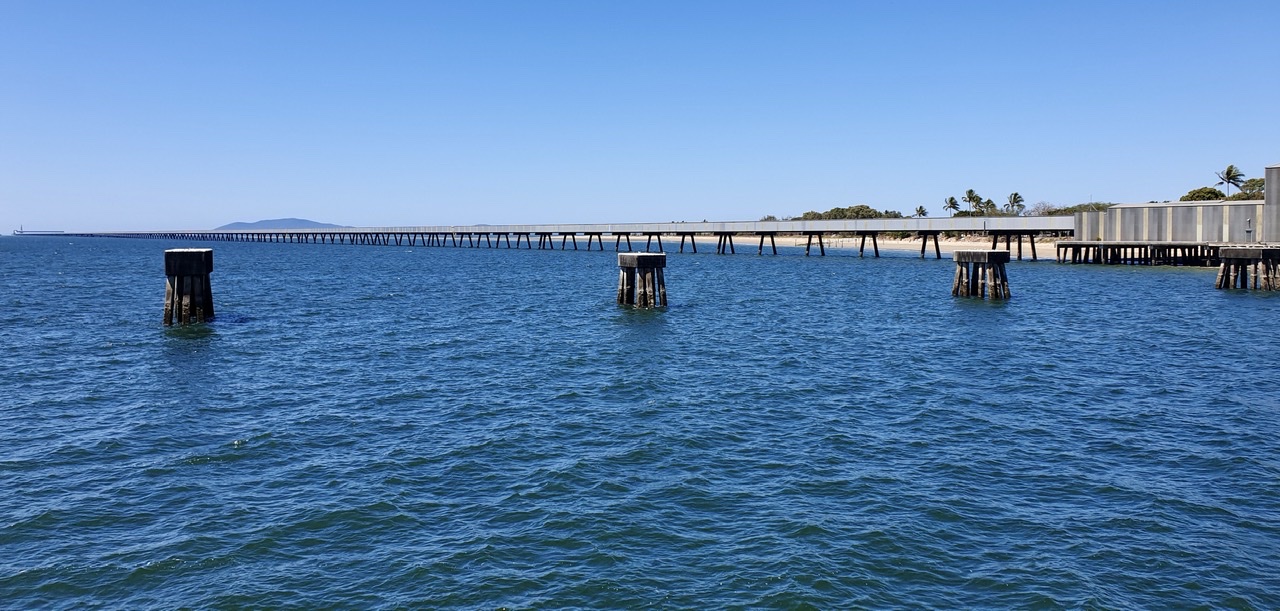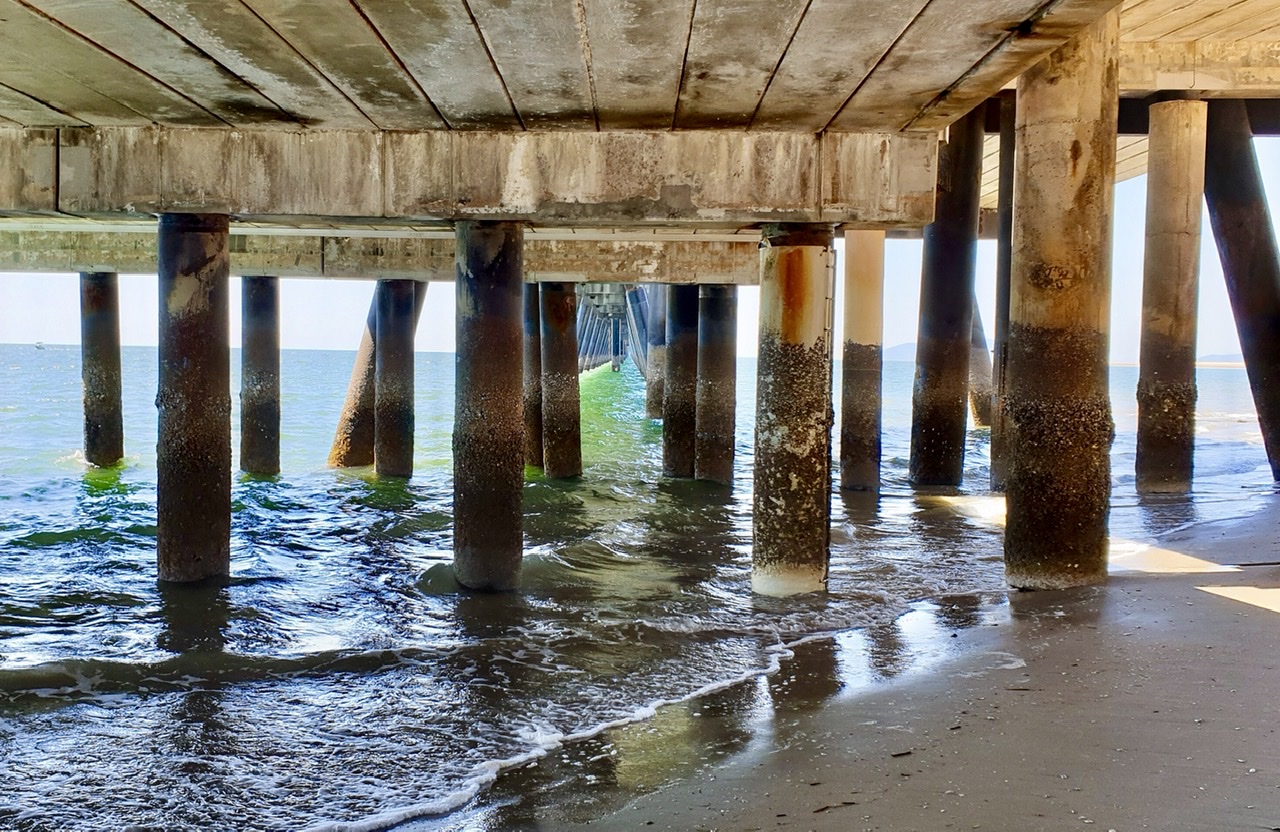 Onto Ingham for lunch. Stopping at the Frosty Mango at Mutarnee for a treat.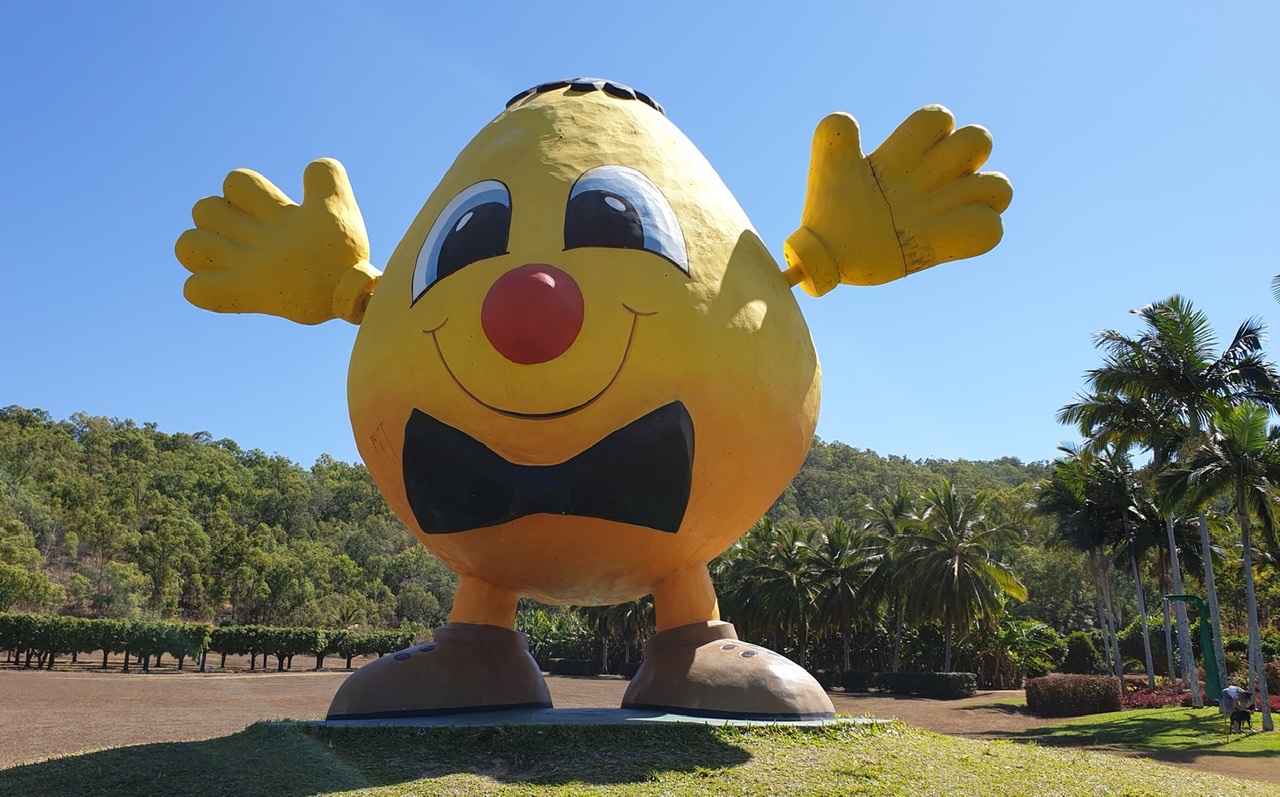 We have stopped for the night at Bluewater Park a free rest area 29km North of Townsville. It looks like it would be a lovely area if it wasn't packed. A few travellers who are obviously abusing the system by staying here longer than the 48hrs allowed and spreading themselves out taking more than 2 sights. We have seen several other travellers having to move on. We are in sort of an overflow area outside of the designated camping area as it was full.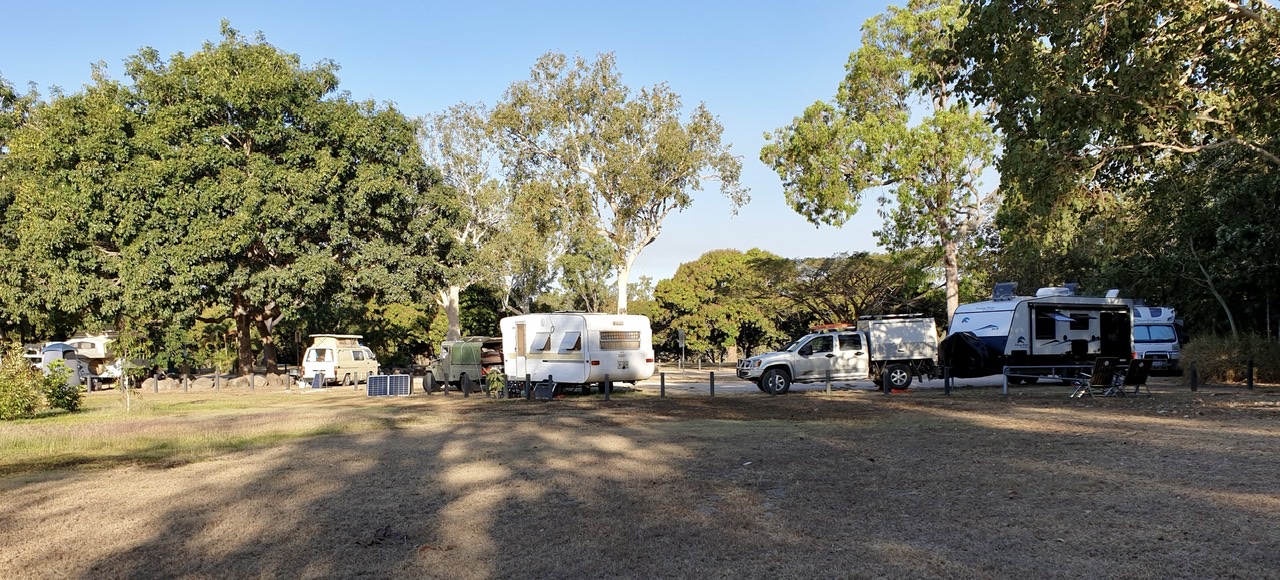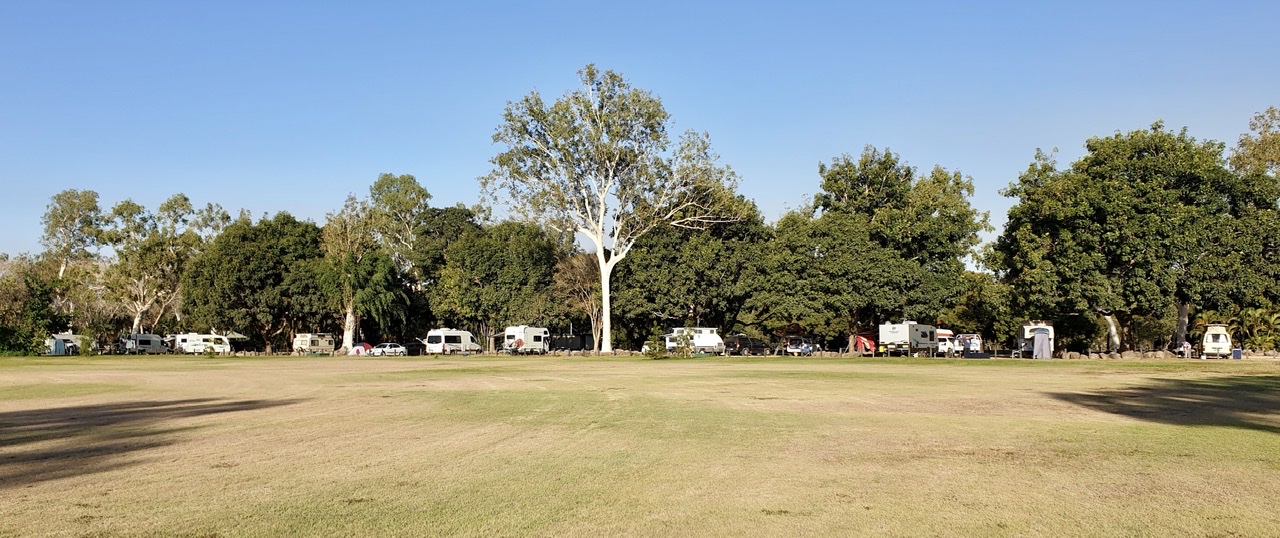 It has toilets, dump point, water, bins, table and chairs, dogs allowed, plenty of shade, Telstra mobile reception and a reasonable distance of the main Hwy.