We woke to a lot of smoke around the place which was still around in Townsville as well as some dust haze. It was hard to see anything much in the distance.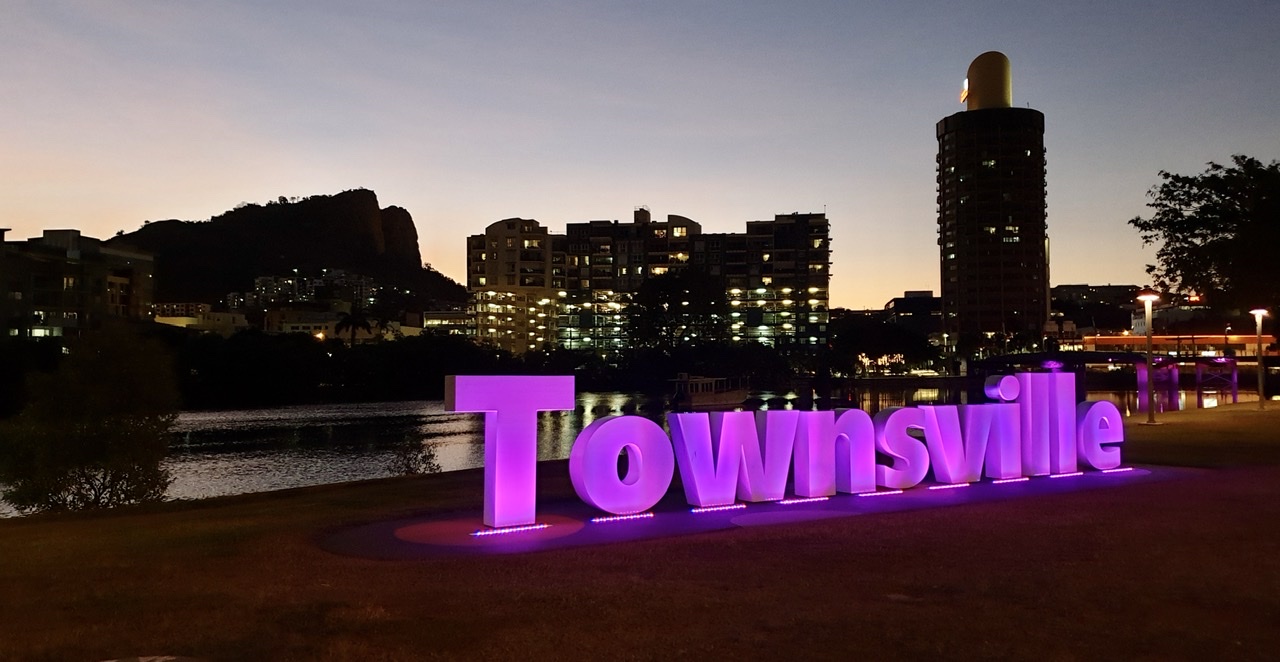 We are staying at Secura Lifestyle The Lakes Townsville. Each site has an ensuite, the sites vary in size, ours was a pretty good size overlooking the lake. The ensuite are very tired to the point that there is a lot of wear.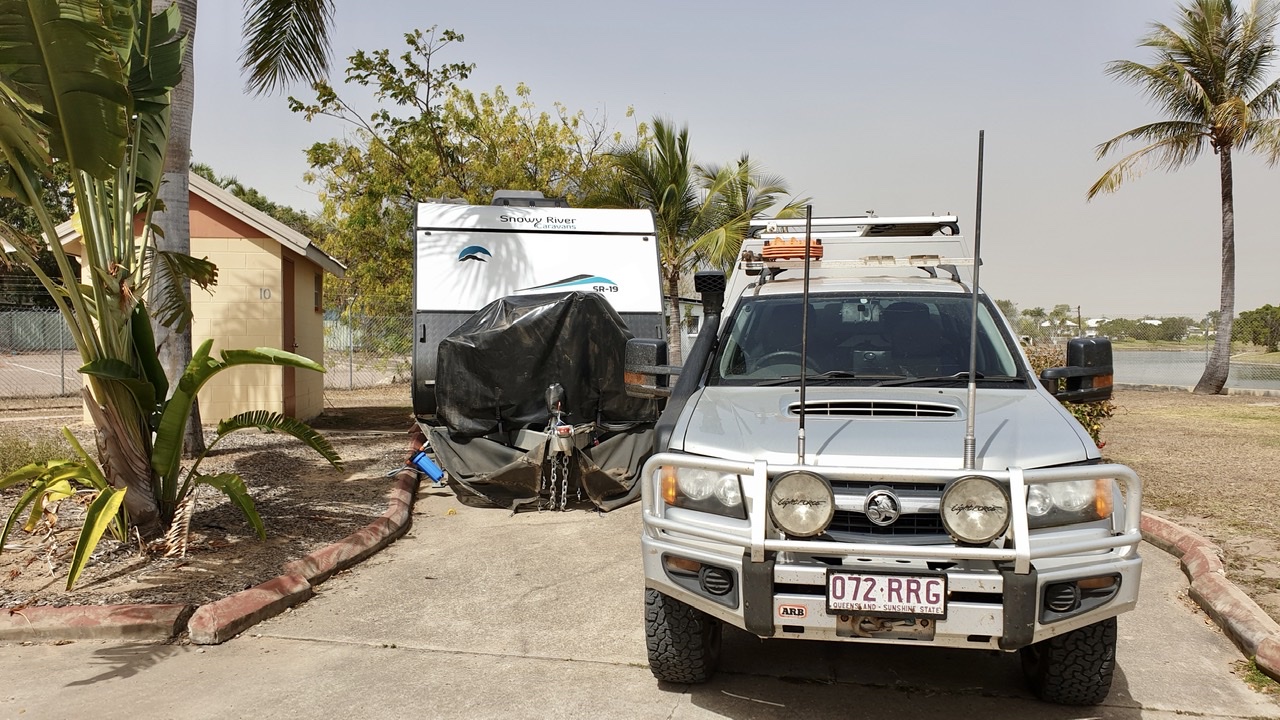 Thankfully the next day most of the dust and smoke haze had reduced. We could see mountains and hills around the area. We drove to The Strand and walked most of it. A great walk way and bike path follows along the beach. There are several places to eat, have a coffee, sit and enjoy the views out to Magnetic Island. There is a great free water park.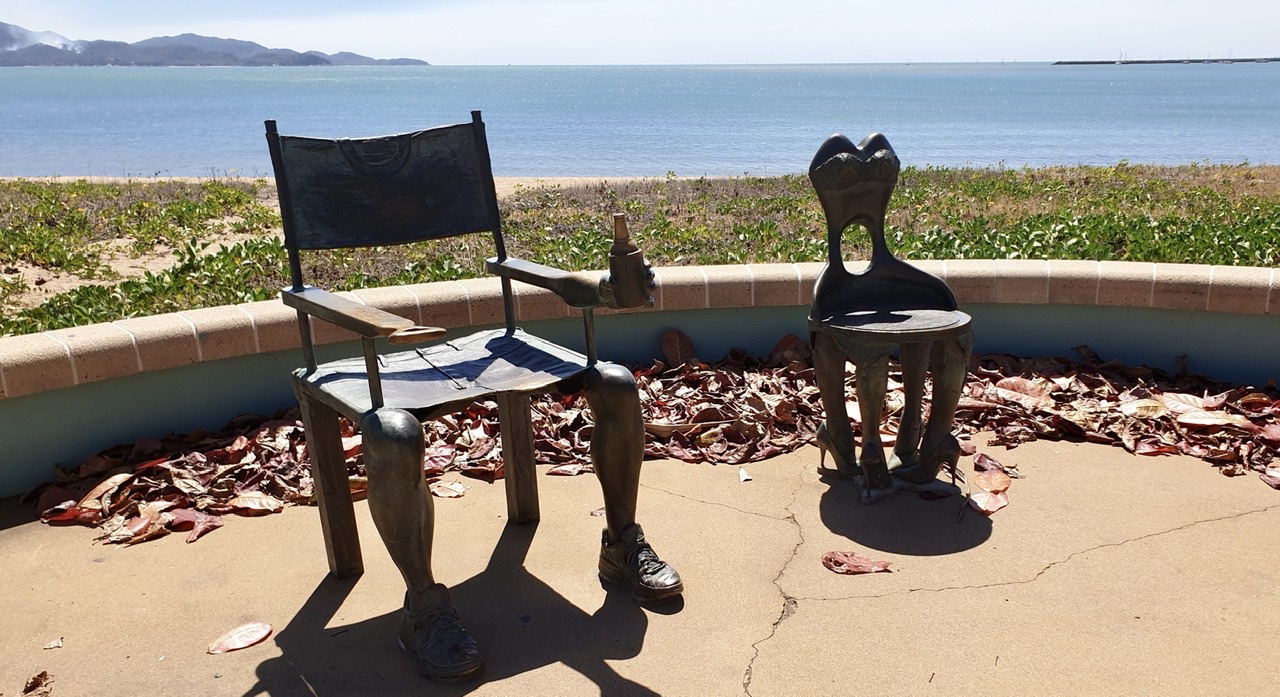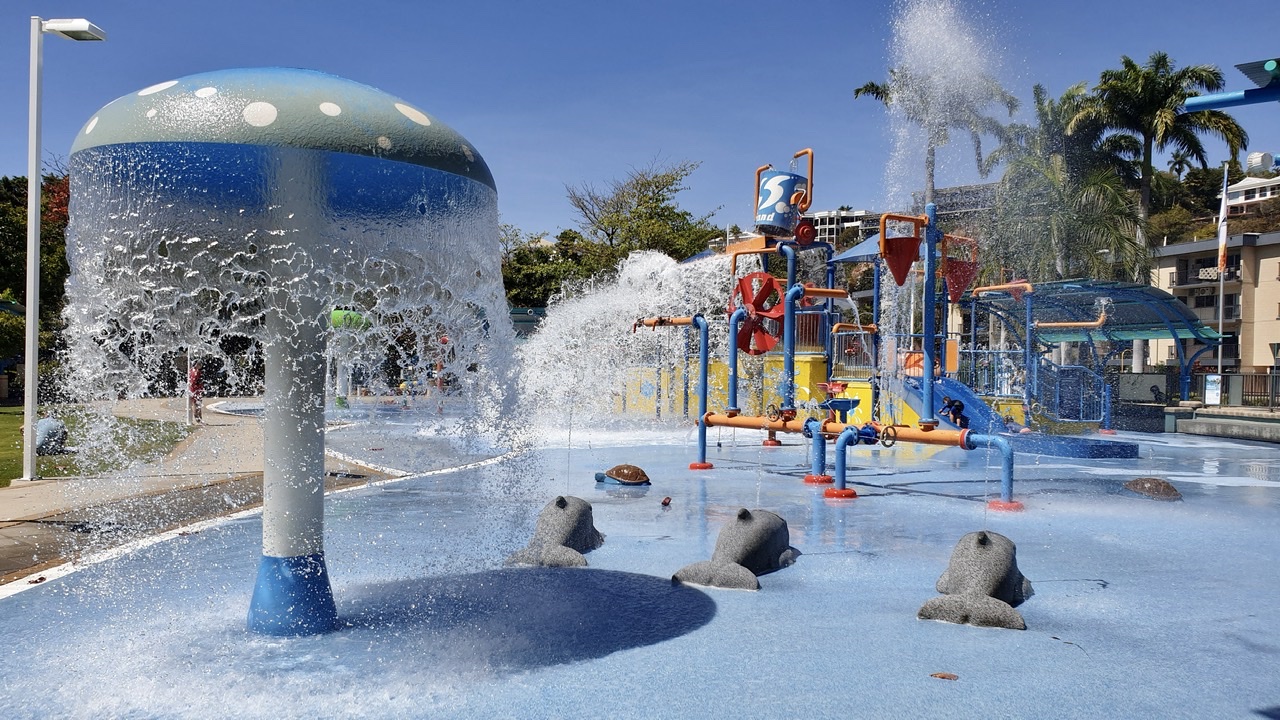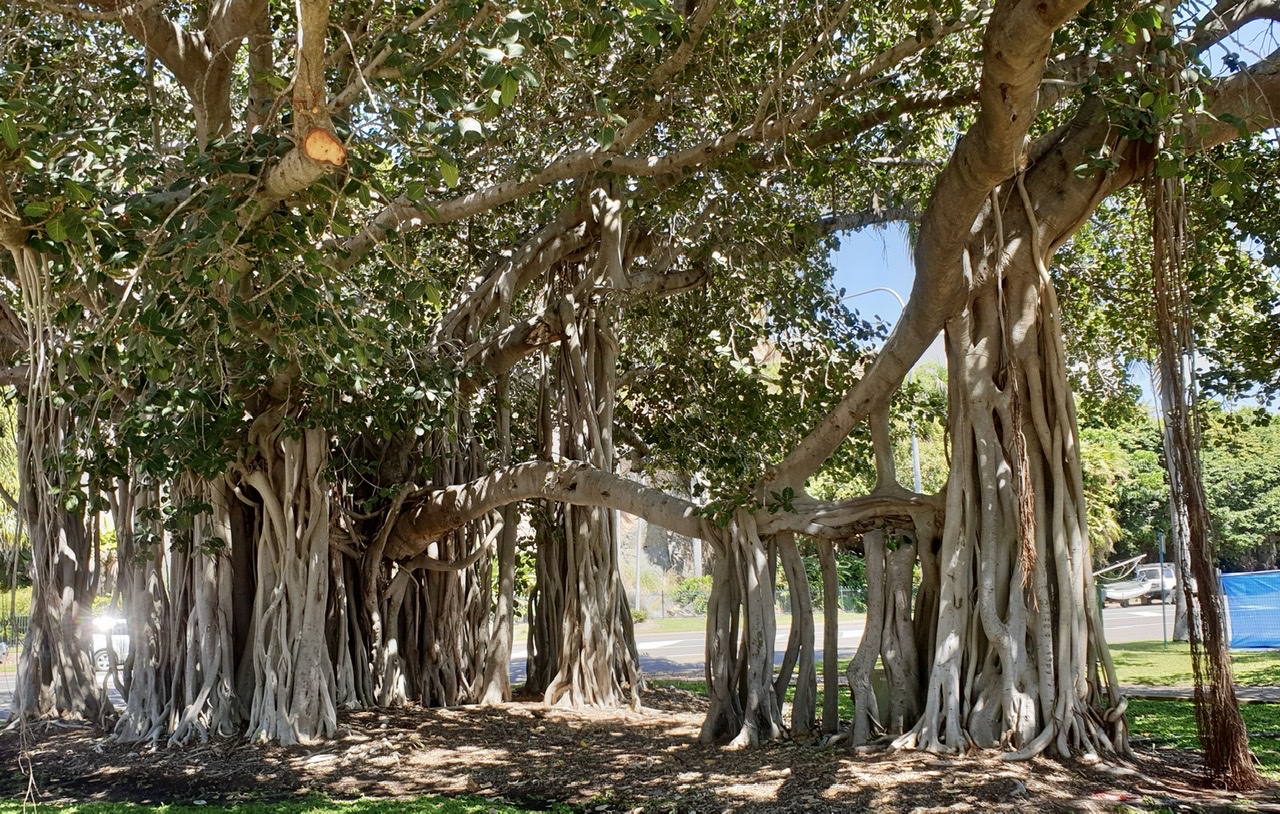 Castle Hill totally dominates the skyline, it's a very steep windy drive up. Lots of walking tracks that many people were taking.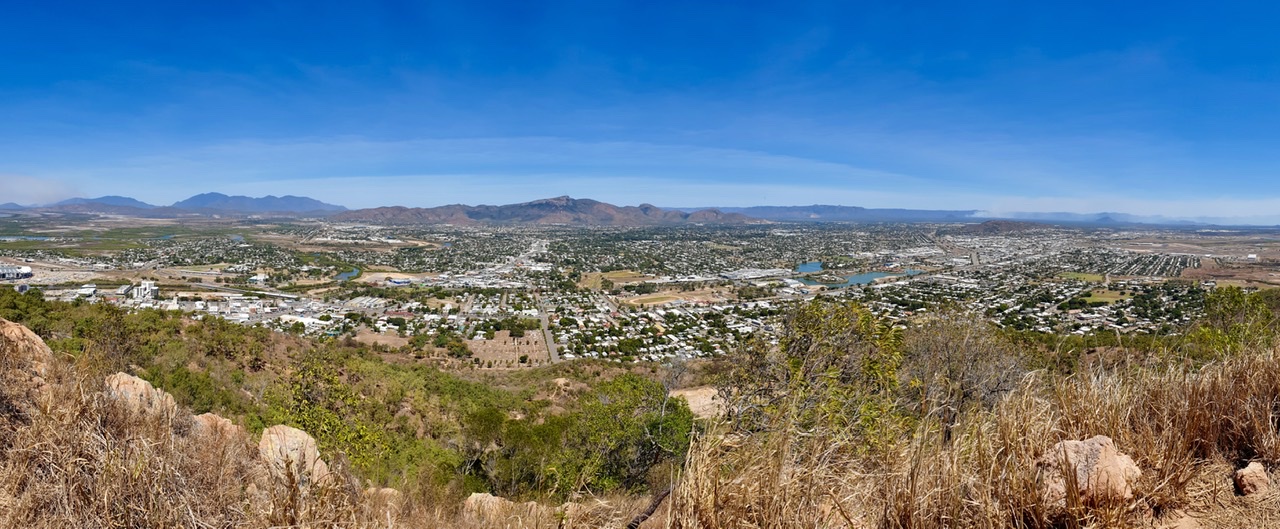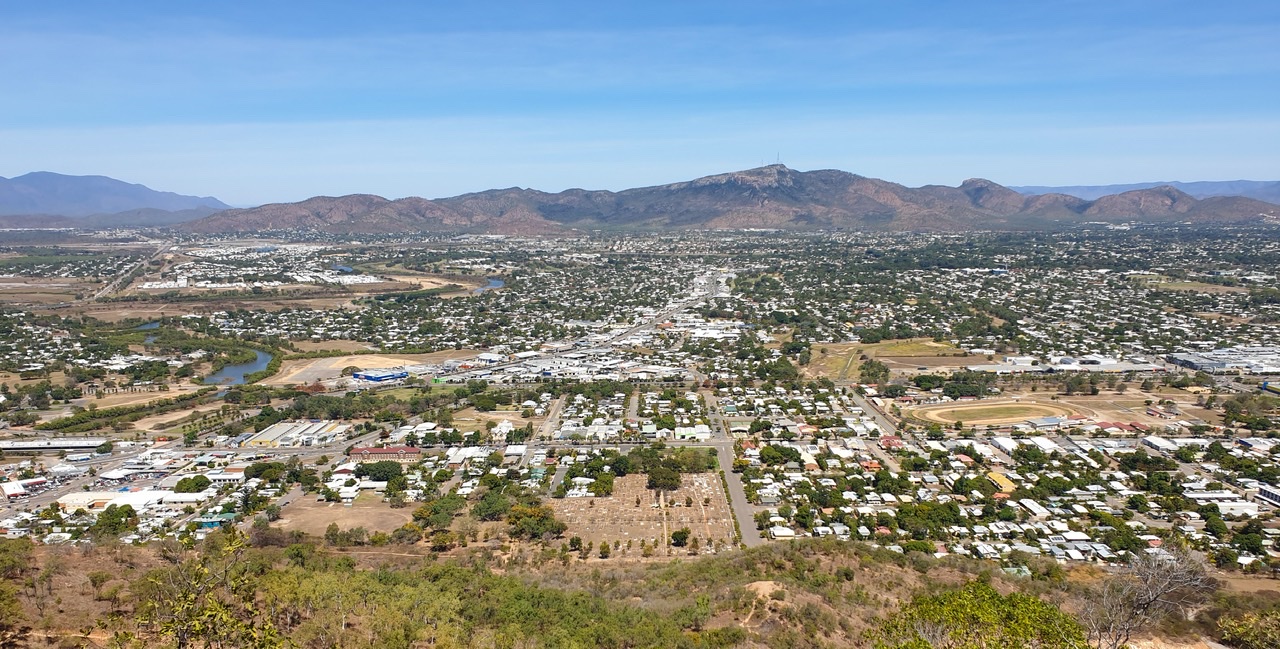 There are 360 views from the top, from there we could see smoke from the fires on Magnetic Island and other areas.
We could see the new Cowboys Stadium in the process of being built.
Townsville was a bit of a catch up of shops and of course some crumbed Barra and chips on the Strand.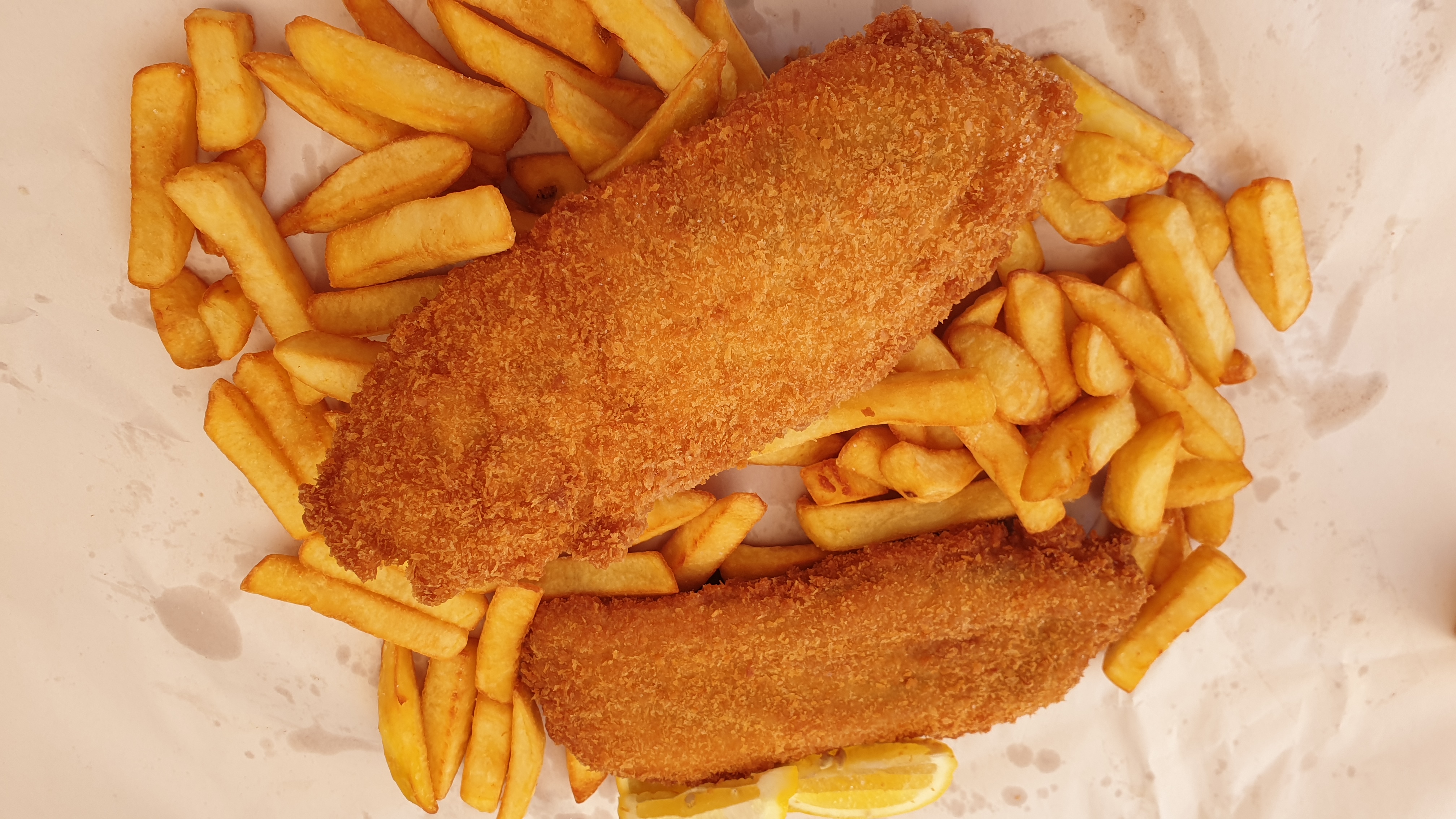 The smoke haze was back the third day and was even worst the day we left.