Last time we stayed in this neck of the woods our eldest son was 14 months old, 30 years ago. It left a lasting impression and wonderful memories we often look back on. With so many other places to explore and visit it's taken us this long to get back here.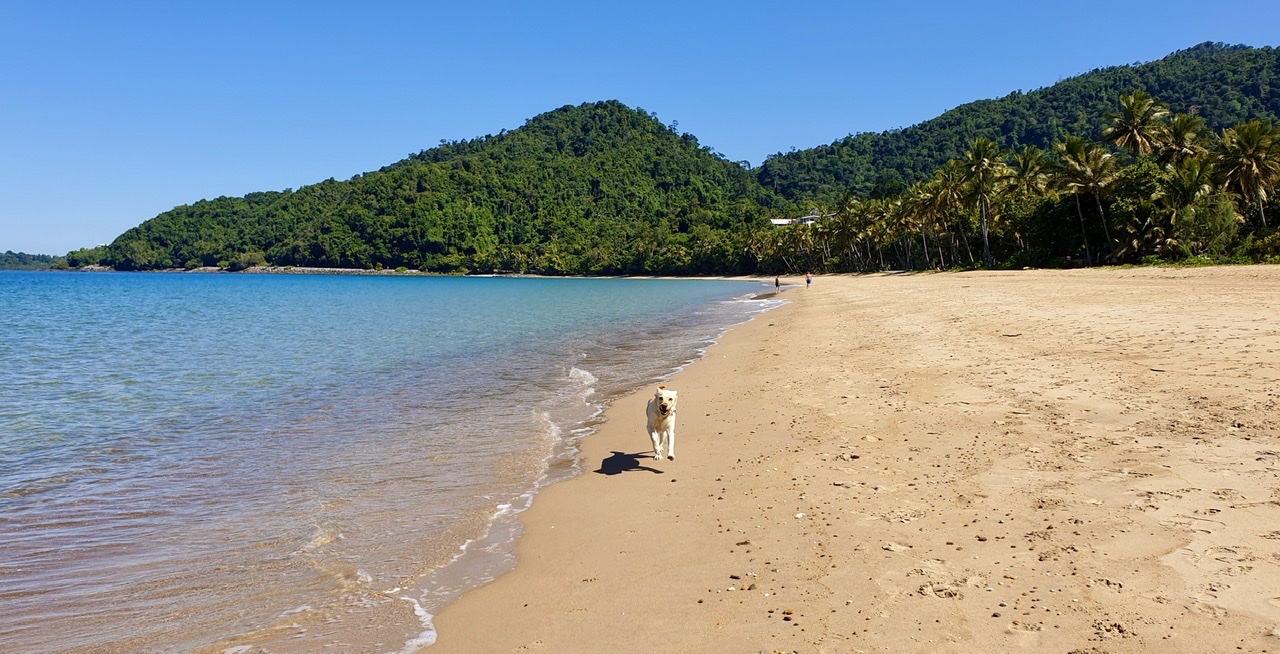 You know it's like stepping back in time, business might have closed and others opened, but in general the place is much the same. Beautiful blue water, nice sandy beaches and a sleepy town. People say hello to you in the street, every one is relaxed and happy. And why wouldn't you be it's an awesome place.
After some research online we decided to stay at Dunk Island View Caravan Park at Wongaling Beach. Sites are a good size, green grass, slabs, each sites is separated by plants to give some privacy to each site. The amenities have recently been done up and are immaculate. It's just across the beach and a local park and is dog friendly.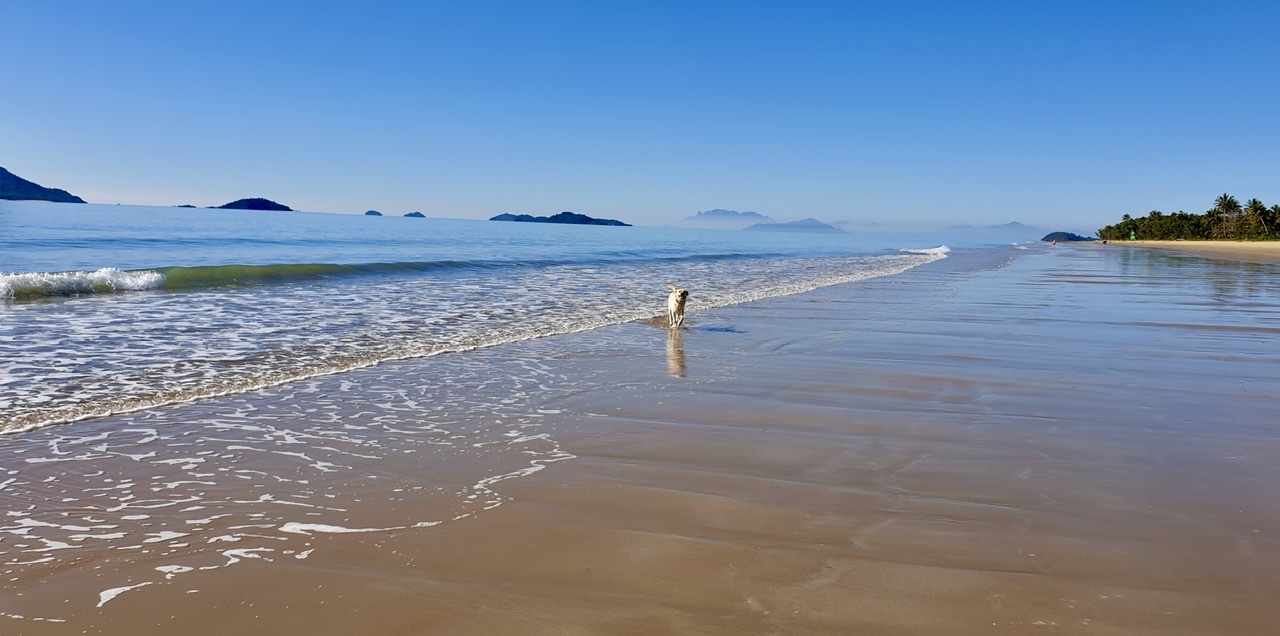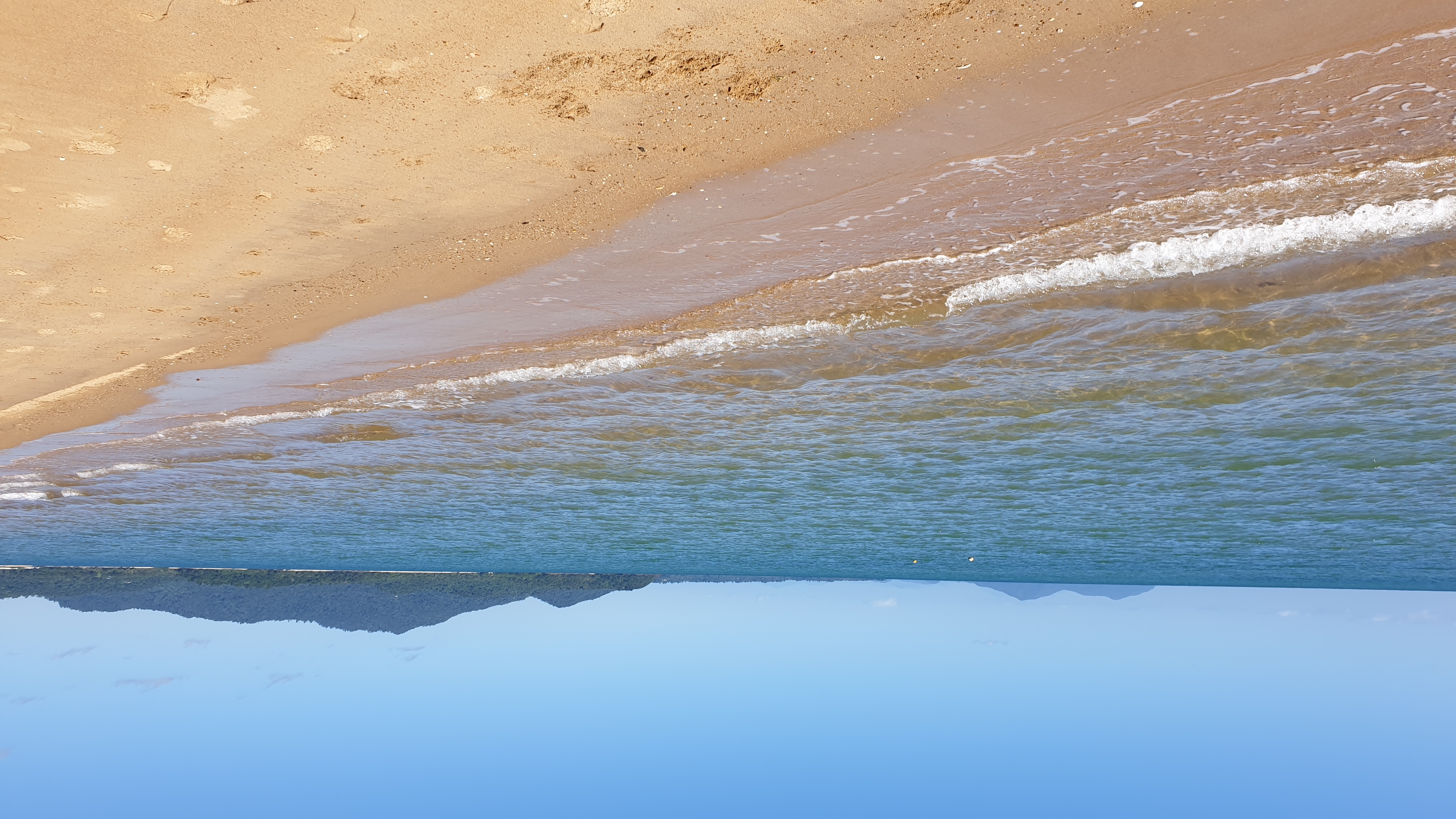 The park also has a very friendly atmosphere. Everyone says hello, several groups of happy hours happen around the park. We were invited to 2 of them within hours of being here.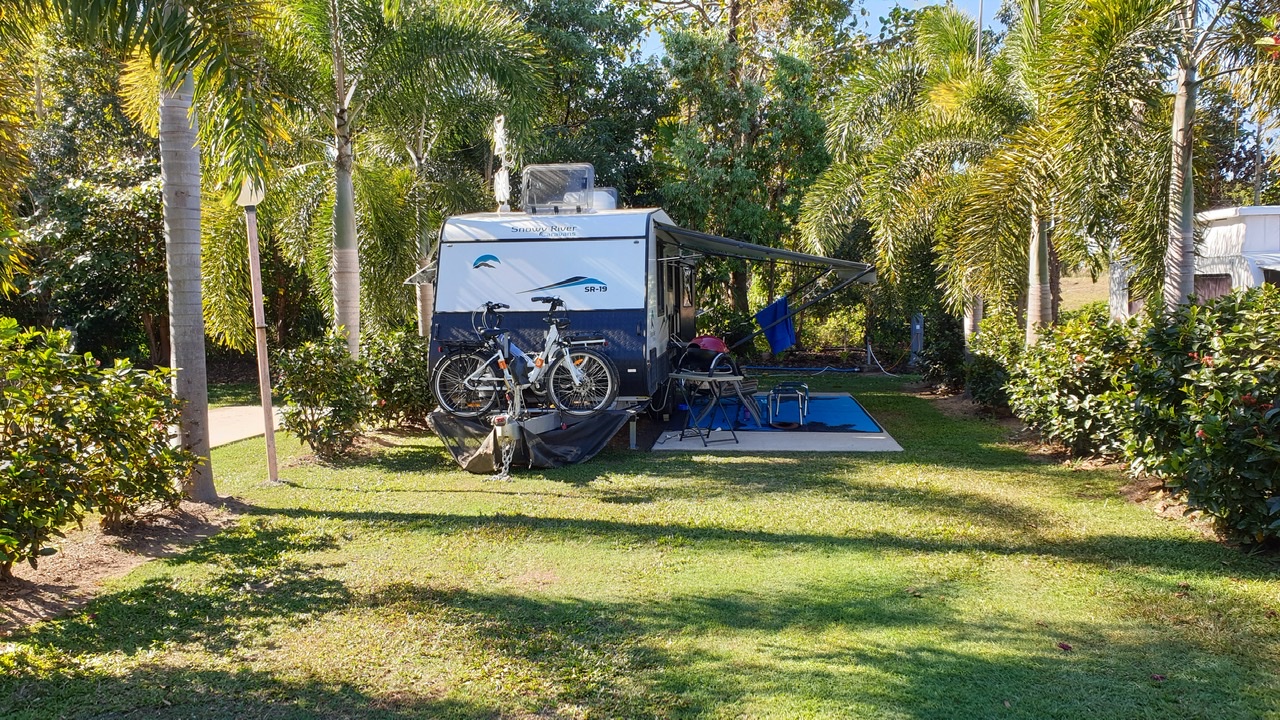 As it happens another Snowy River Caravan owner saw us parked in the street working out where to go and kindly directed us here since she was staying here and made sure we got a good site. How awesome is that.
We have ridden our bikes on the beach with Jess in the tag-along on the firm sand. So smooth and easy and of course great views. She absolutely loves it.
Checked out the few shops in Mission Beach township, bought some local bananas, swum in the pool, let Jess have a good run and swim at the beach, chilled and relaxed, been to several happy hours, all up a really great spot we have relaxed and enjoyed for 4 nights.