We decided to get up early and hopefully make Birdsville and back to the comfort of the trailer. Not that we have been uncomfortable in the tent or on the air bed, in fact we were quite comfy. Just setting it all up was getting a bit thin. Even though we had made things as accessible as possible things are not as easy to use as the trailer.
The track didn't get any better, we had one steep sand dune that was soft and big bumpy holes. Chris tried the slow careful approach to not bounce everything and us about but we stopped half way up so had to back down. So he had to give the Ute more speed. Crikey we were bouncing all over the joint all we could do was hold on and laugh.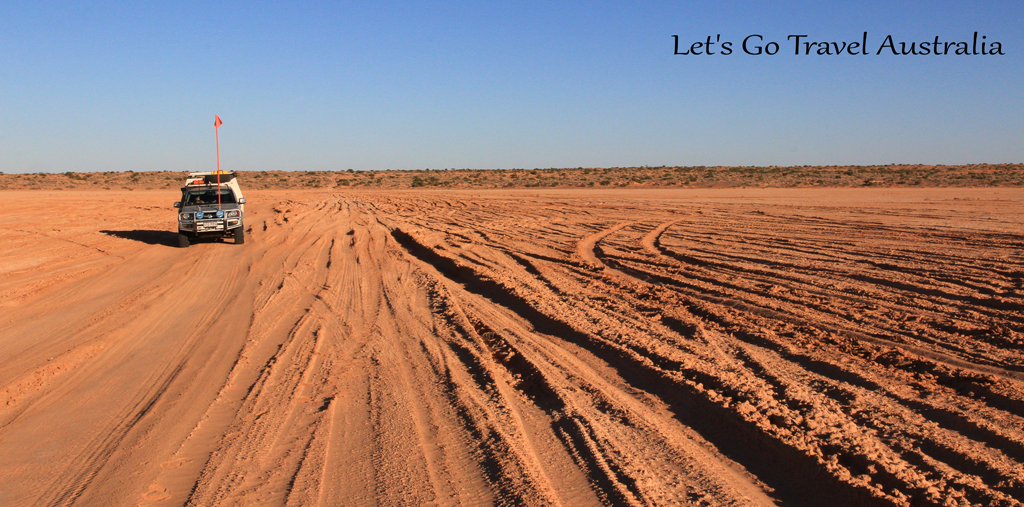 We came across two "Pelicans on Postie" trailers abandoned by the track in two separate places. We had passed these guys on our way between Purnie Bore and Dalhousie with one trailer with a broken spring, they had said they were turning back. Either they got it going or it was different trailers, but it seems they decided to keep on going.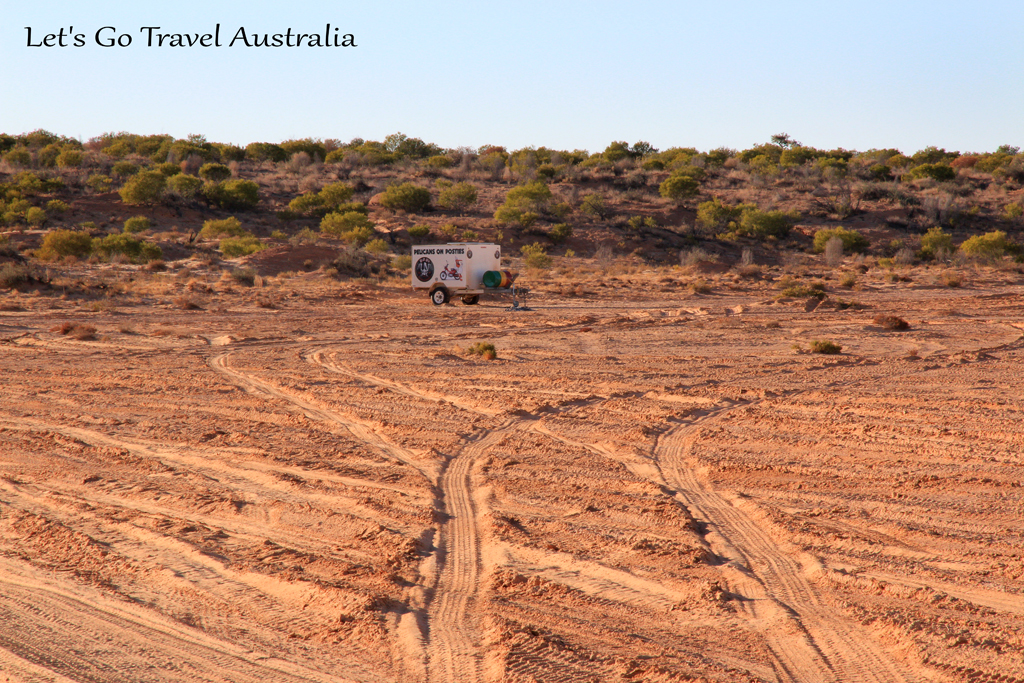 They did get a lot further and one assumes they are doing a recovery to pick them up. The bigger trailer had broken the lower spring cup on the independent suspension, and the shockie was completely missing. It looked like a pretty study trailer.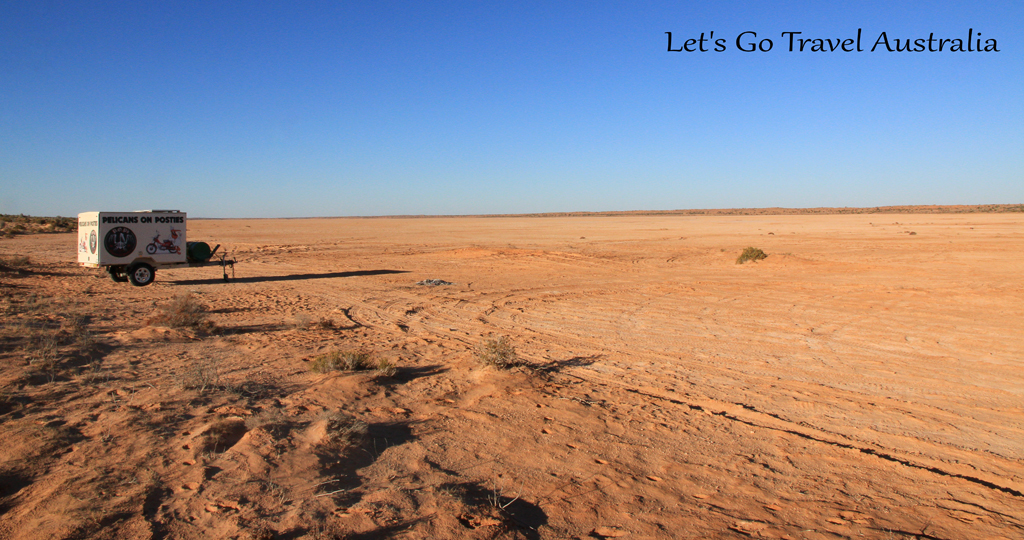 The second smaller trailer one lake further along looked like it had broken a leaf spring shackle or the spring itself.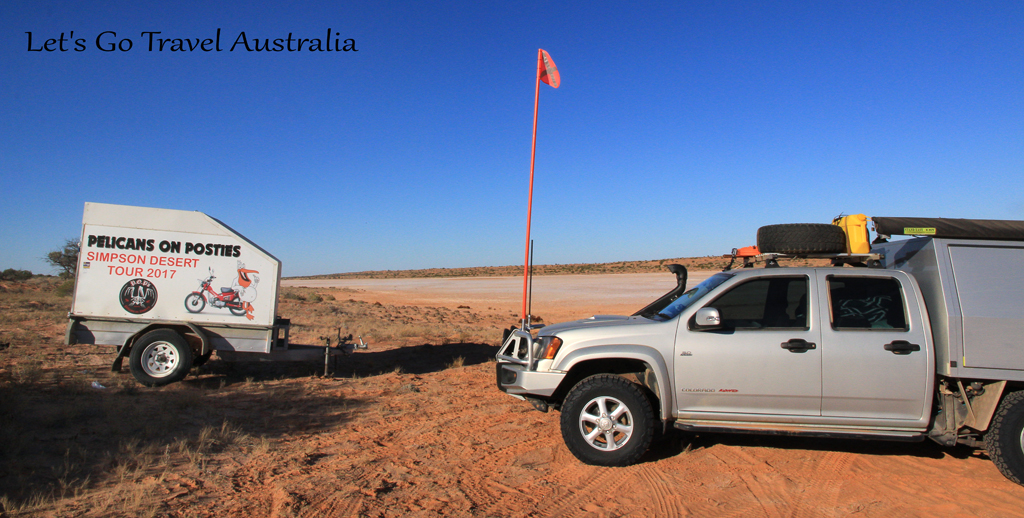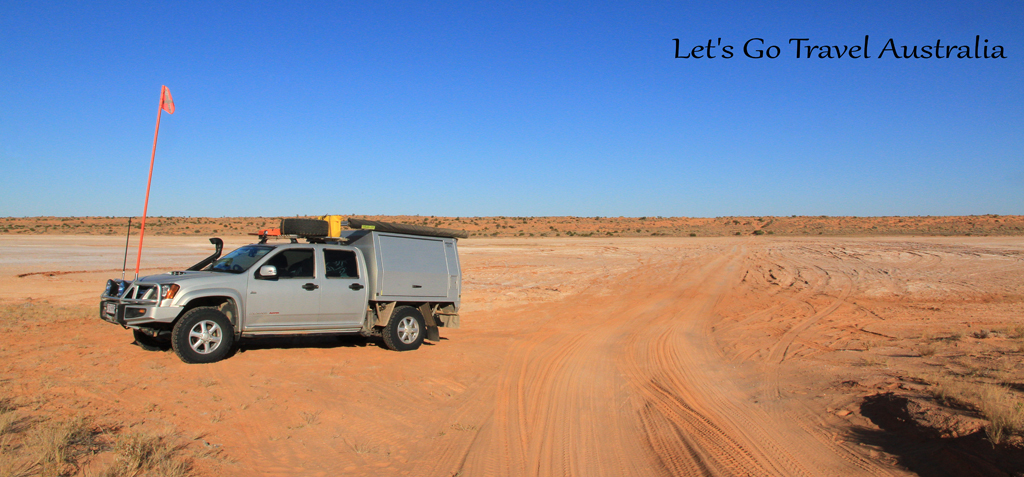 It can seem like a good idea to take trailers across and obviously some trailers like off road ones would be strong enough to hold together and maybe your tow vehicle is capable of towing it across but not without getting stuck a few times and not without digging up the track for people coming behind you. It's not a case of whether you can or have but whether you should. Please guys think about the travellers coming along behind you, it's not really fair for you to have your fun at the expensive of others. Ok rant over, Back to the good stuff.