The French Line is the shortest, most used and most difficult track across the Simpson. The French Line was name after a French Petroleum Company who put the line in, in the 1960's. It stretches over 1100 sand dunes to Poeppel Corner.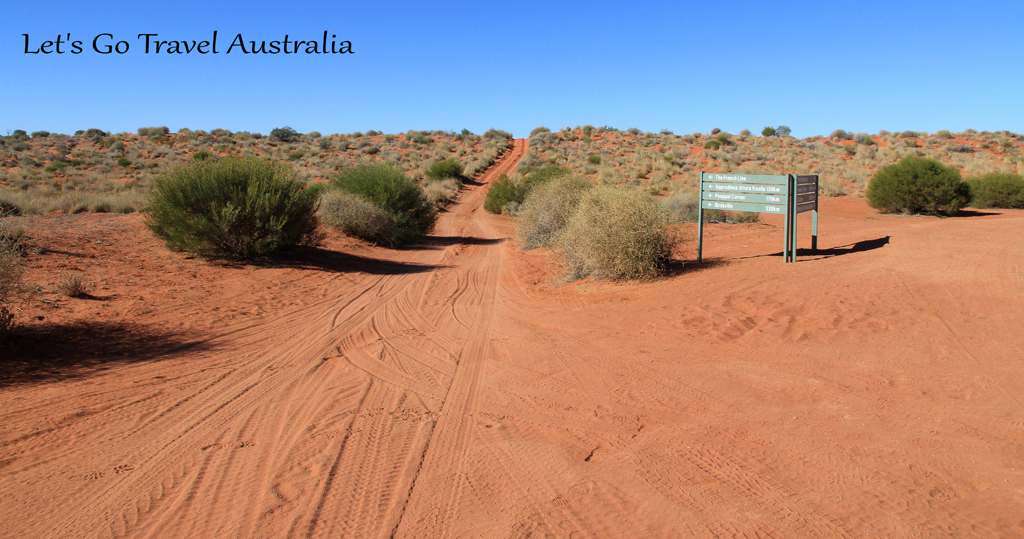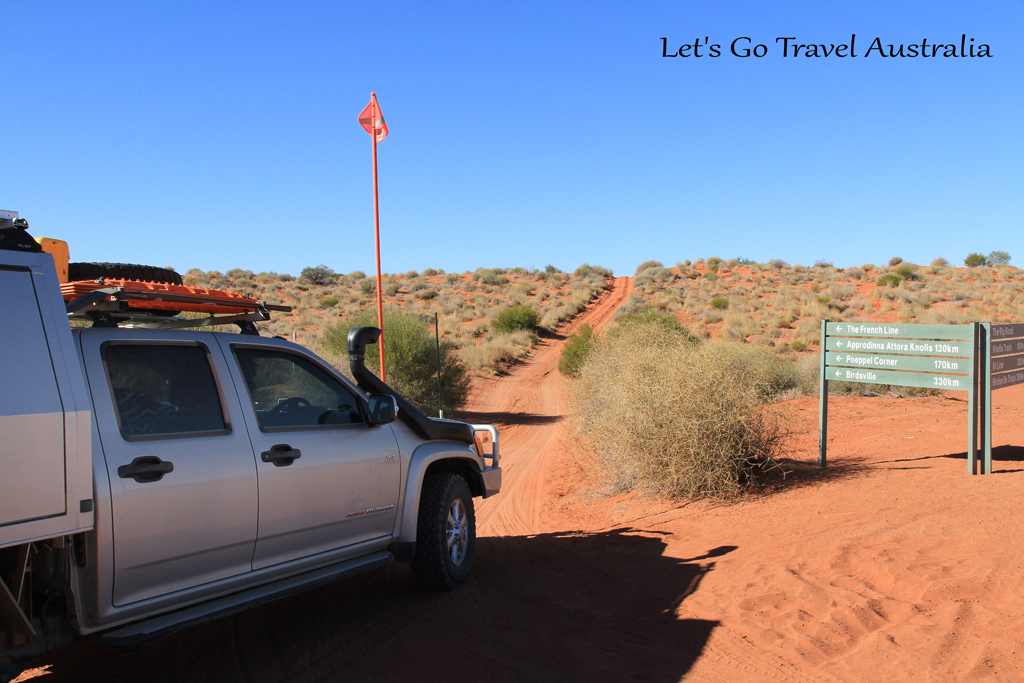 We were told the French Line was chopped up and it certainly was. Instead of small corrugations they are like wheel size rises and dips, big holes in the sand. It's like put the whole Ute in, put the whole Ute out, put the whole Ute in and shake it all about. It was very slow going.
Obviously, it would be different every time you crossed but we suggest anyone avoids either side of the Finke Race by a few weeks and leave the trailers at home.
We came across a homemade camper that didn't make it, with its A frame snapped off, it hadn't happened that long ago, there was an empty fuel drum near by.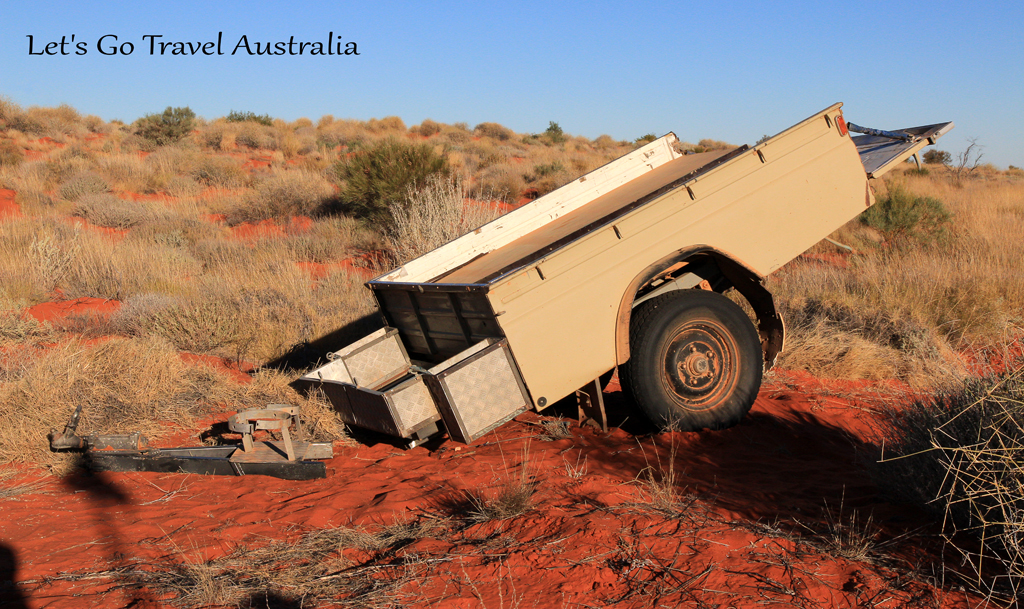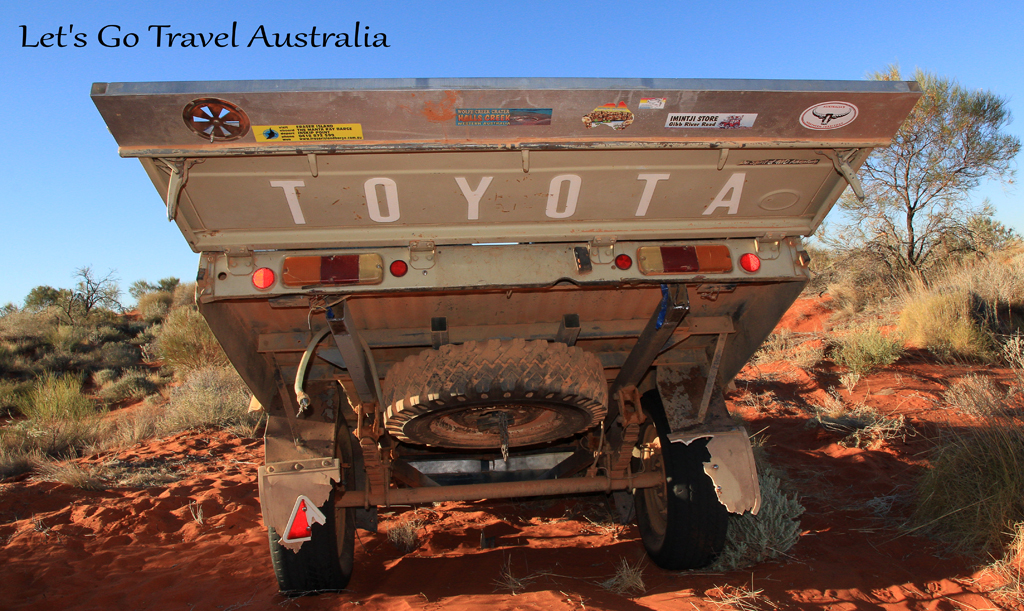 Since it was slow going we pushed on into the day a bit later to make up some kms, not that we got too many done. 11km short of Wonga Junction. We found an awesome place to stop, still with plenty of daylight and setup camp, again plenty of wood for a small fire. Kms from anyone, with stars as our company, does it get any better than that? Well maybe the road could be better 🙂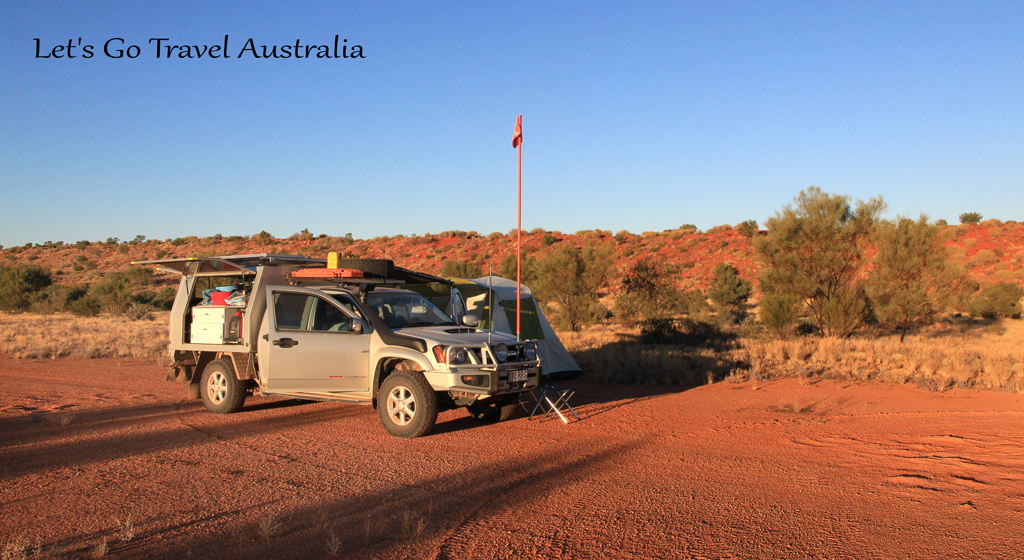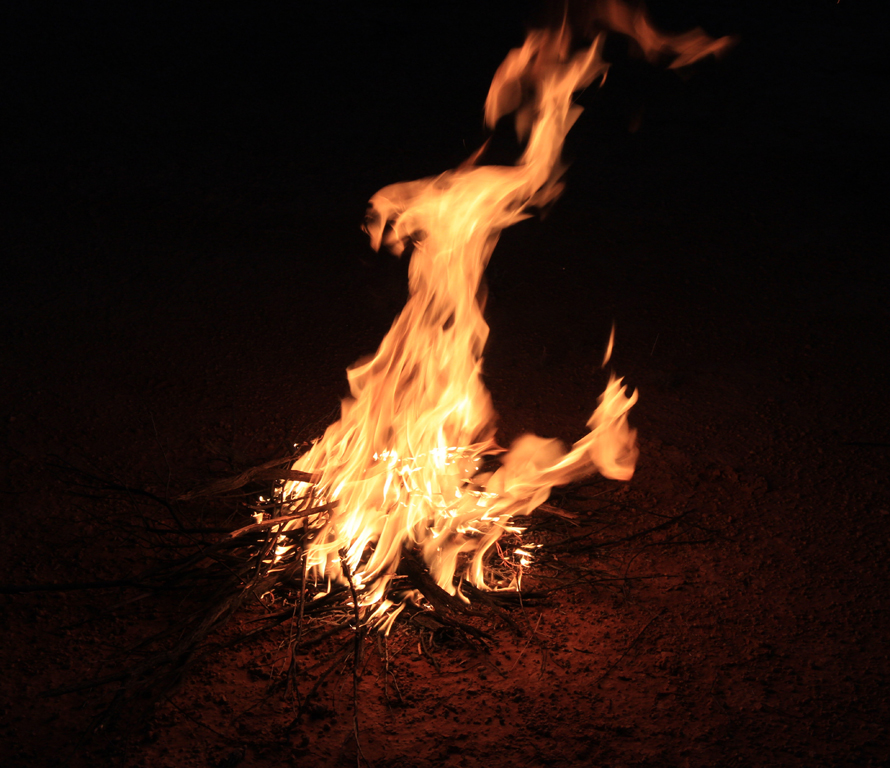 20/6/17 – Brrr is was a cold night and a chilly morning. We re got the fire going and had breaky around it watching the sunrise. Chris lowered the tyres a bit more in anticipation of some soft sand. We had a dingo check out our camp, cautiously. We had another dingo running behind us for nearly 2km. You see dingo footprints all over the road.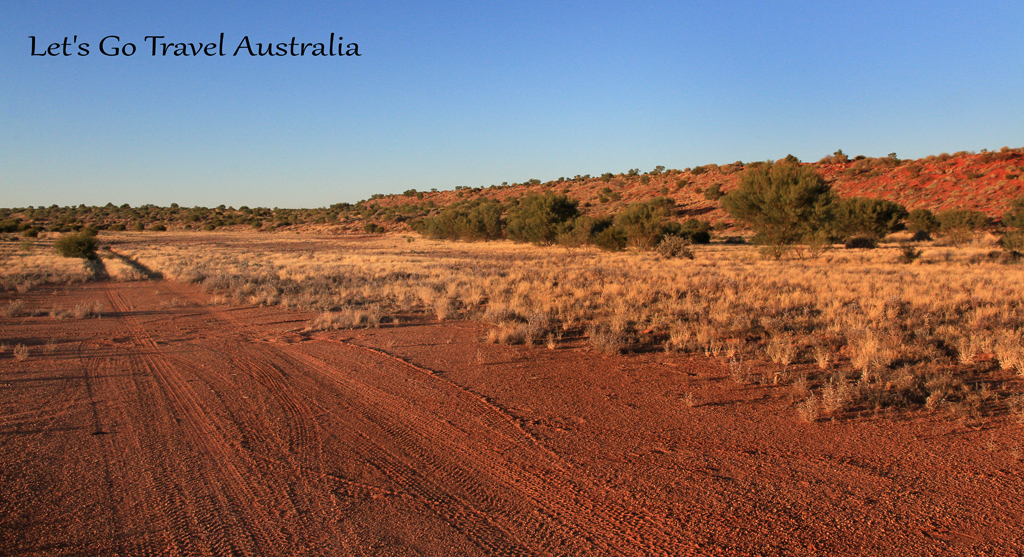 On the road by 9am. The track was a little better after Approdinna Attora Knolls, then got bad again from Colson Junction to Poepple Cnr. Many of the dunes have turns, one was like nearly like a U turn, others with S bends, you come to the top sometimes and can't see where the track goes.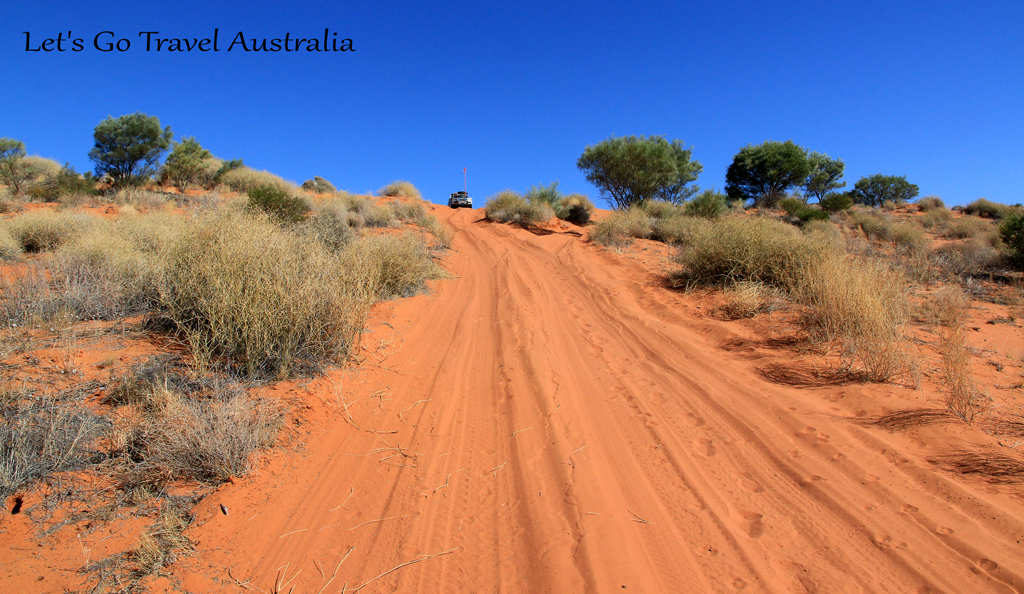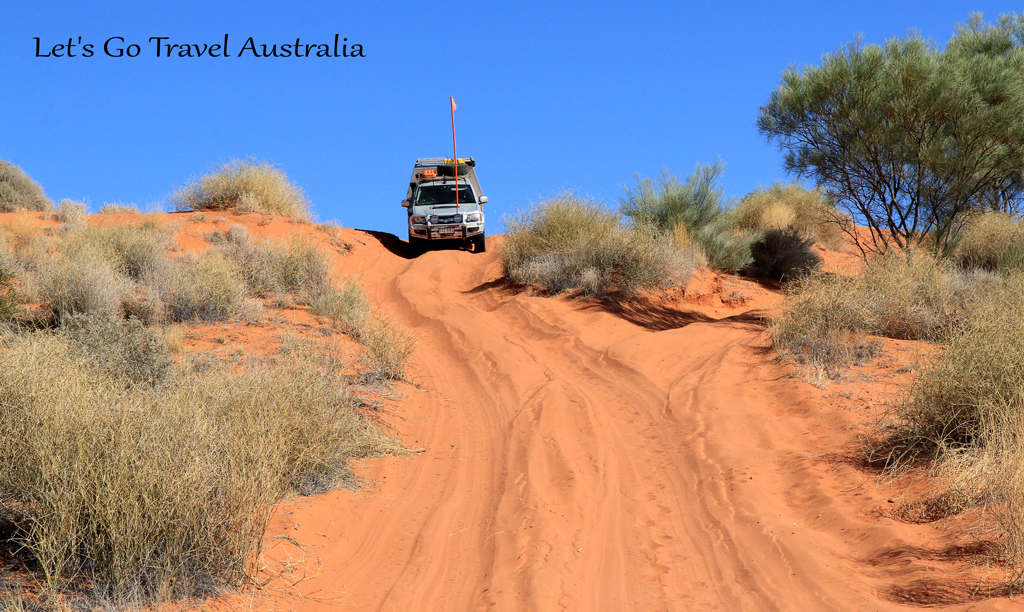 We are in red sand dune country now. The track is still up and down with big holes and soft sand and some big dunes. You know you are in trouble when you see five ways up a dune and they all look bumpy and soft, we did make it up. We are seeing some amazing country.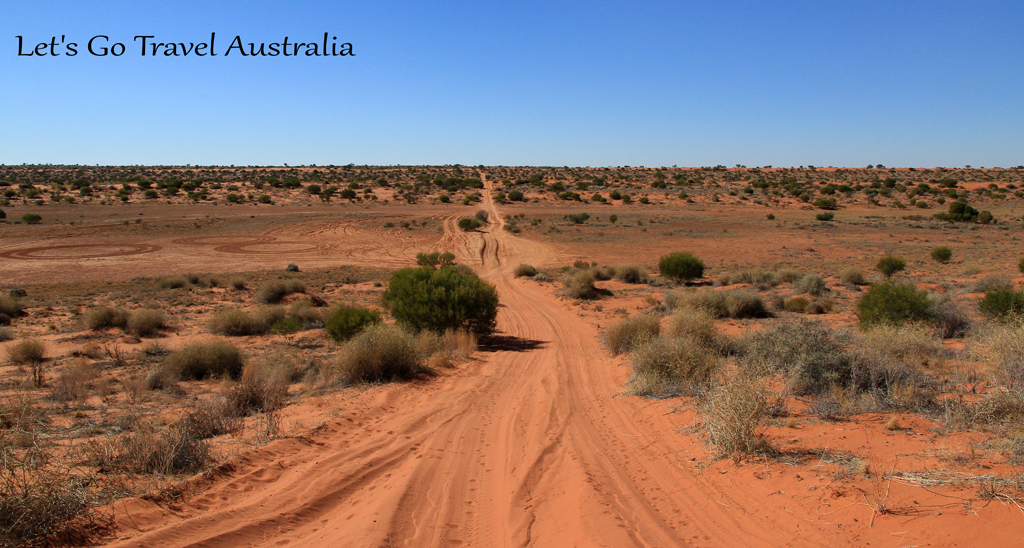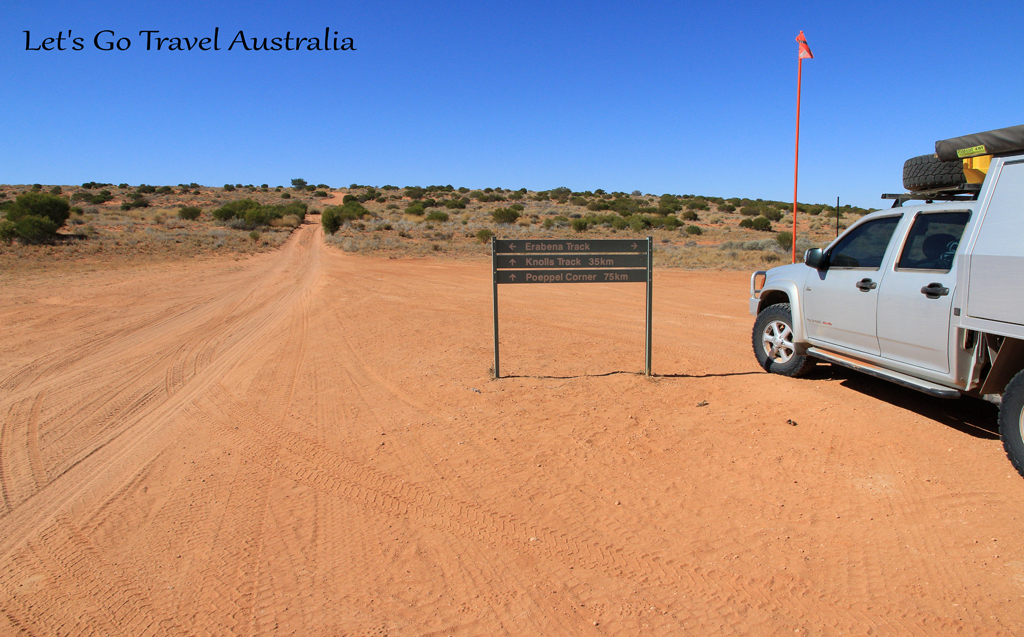 We did a detour down Knolls Track to look at Approdinna Attora Knolls. There was what looked to be a tag along group with 4 hired 4×4's and a leader. One had a very shredded tyre on the back. They headed East down the French Line.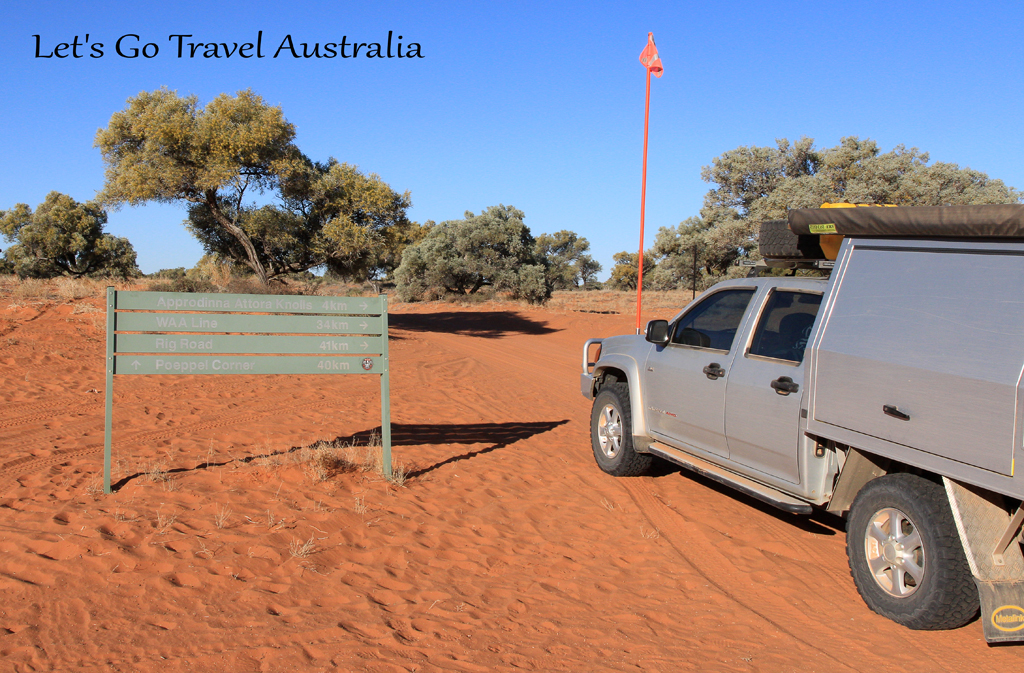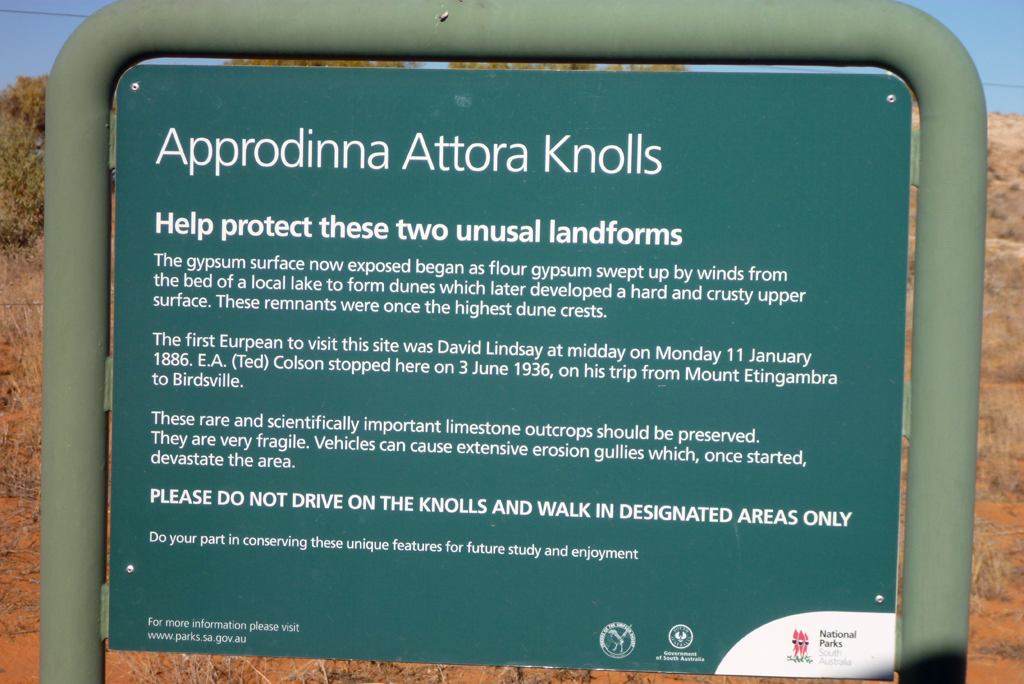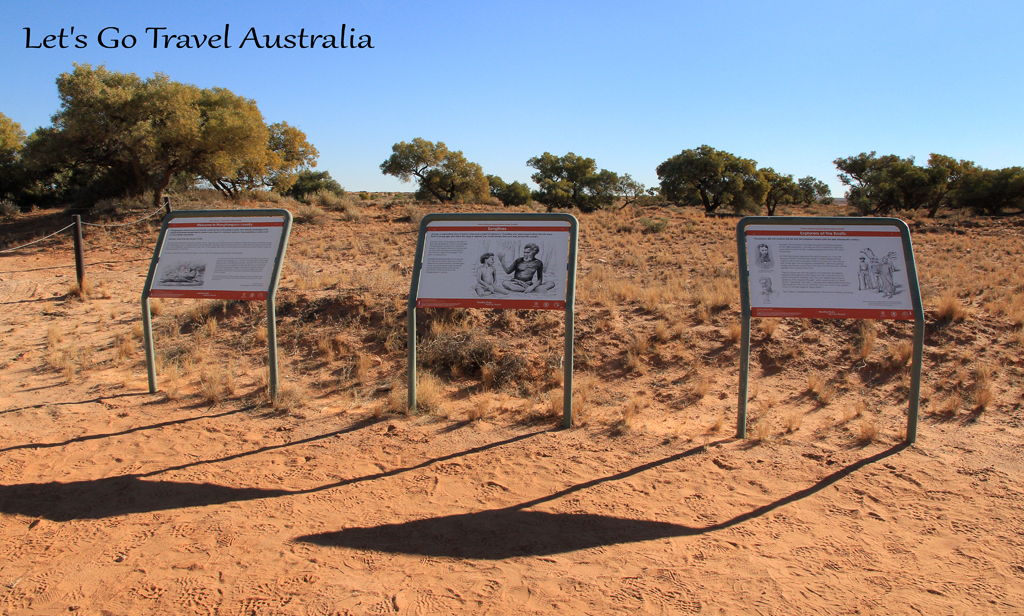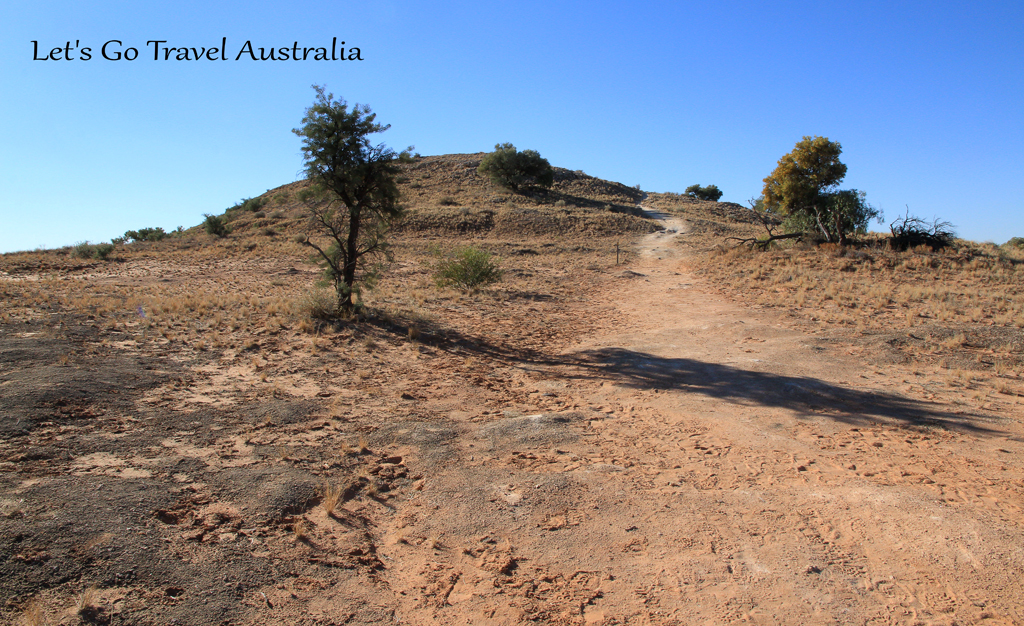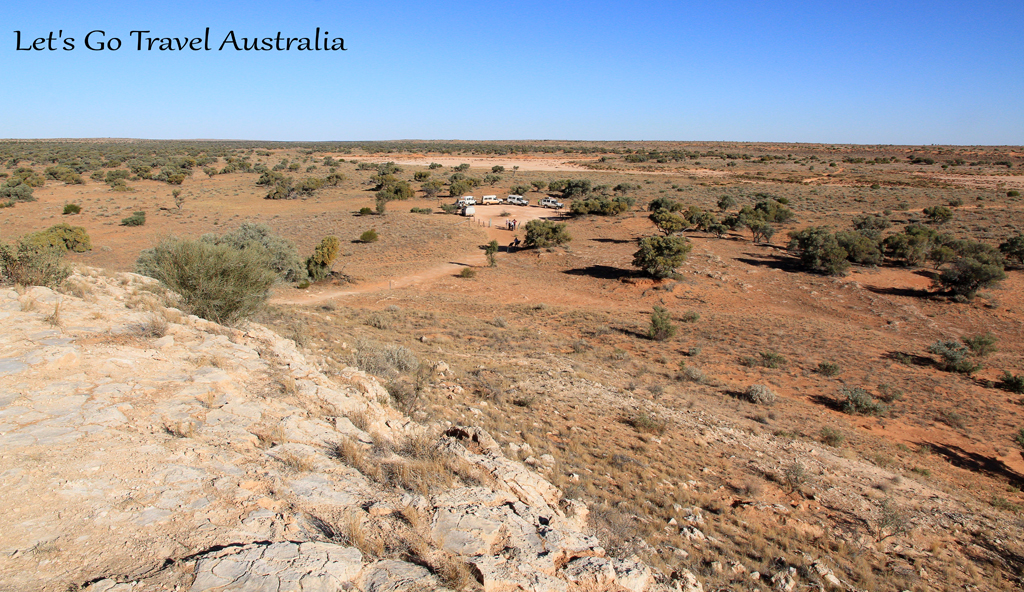 The track continued to be bad, lots of side tracks with people trying to avoid the worst stuff but they were nearly as bad.
We came up a big dune with several paths up with soft sand and big holes on all ways up, so you couldn't get a run up. We got stuck a few metres from the top. So Maxx tracks had to come out, first go with the tracks we got up. First time bogged in some rough country so doing well. The sand dune kept on going and going with some ups and downs and turns, it was a very wide dune.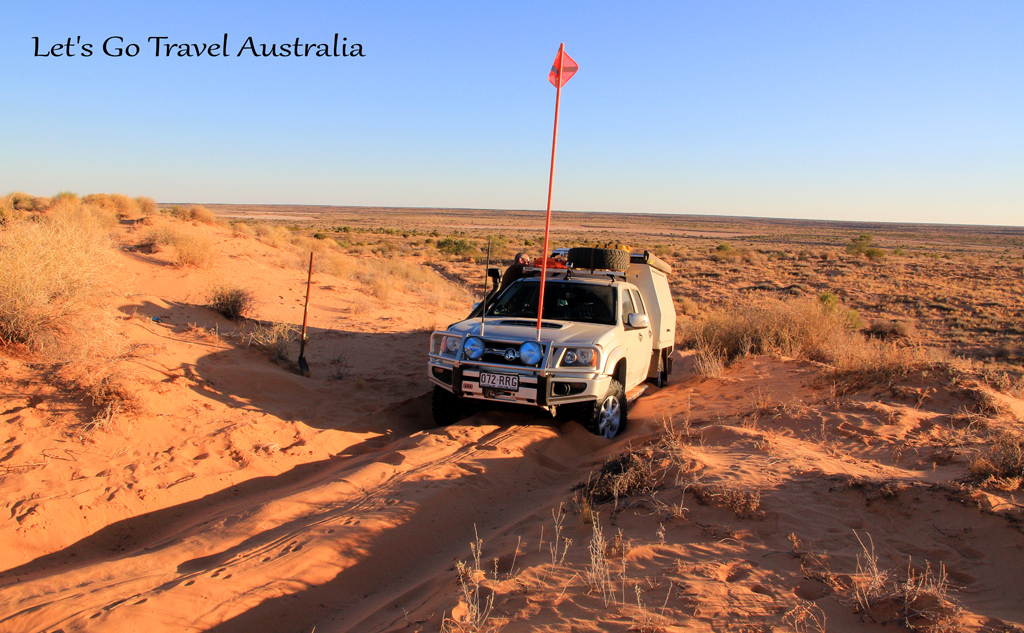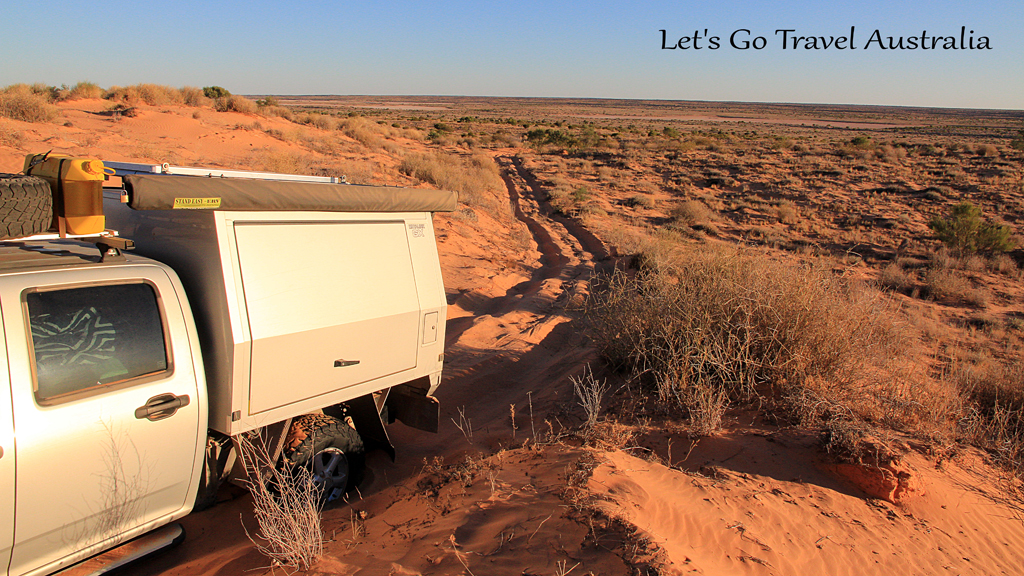 First clear flat ground we came along after it we made camp, a bit later than we would have liked, about 25kms from Poepple Cnr. The skies are so clear, no clouds again just millions and millions of stars.