We called into Bowen for a few days, we had planned to stay there a week but it didn't pan out this time.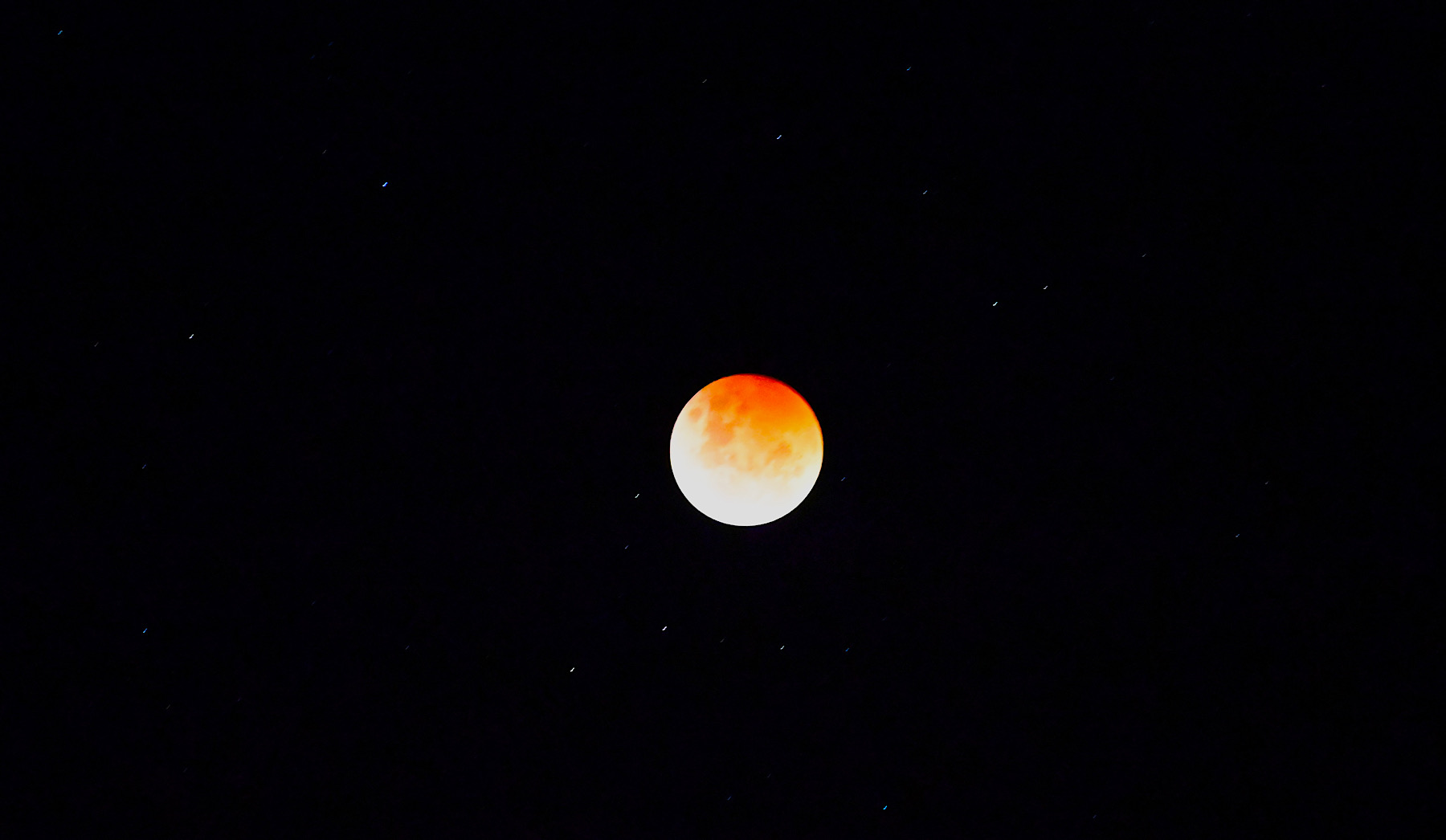 Lunar Eclipse on the 7th November our view from Bowen.
Proserpine is another place we have just whizzed through. This time we stopped and stayed a few nights at the Proserpine RV Park right in the middle of town. IGA across the road and a very short stroll up the street. There is also a free swimming pool few streets away. Free for 48hrs, grassy area with dump point and potable water. You do have to be self contained with bathroom facilities on board. We witnessed 5 lots of campers being moved on who did not meet this requirements. Apparently council will give people a hefty fine if they camp here illegally. This spot gets very busy in peak season.
We also did a night at Lake Proserpine, plan was to spend a few nights but it was extremely windy with big gusts that made it very unpleasant so we only stayed the night.
It's also been 30 odd years since we have been in the Airlie Beach area so time to check it out for a few days. We stayed at the Tasman Airlie Beach CP with a stay 4 pay 3 deal. We used the pool several times a day, it was a bit like a warm bath though.
The main town area is a hive of busy activity with lots of touristy shops, friendly atmosphere and loads of pack packer aged people. There is a free lagoon on the foreshore which is very popular with families. On Sunday and cruise days when a cruise ship comes into port which is several times a week the local markets are on. Tuesday and Wednesdays as we found out lots of shops and places to eat are closed. They certainly cater to the younger generation, back packers and the cruise ships passengers.
At Cannonvale before Airlie beach is a shopping area with Woolworths, Harvey Norman, BCF, Anaconda, Pet Shop etc.
One of the reasons we came into Airlie Beach was it was our 37th wedding anniversary on the Wednesday. We thought it would be a good place to find someplace nice to go out for tea, but being a Wednesday the places we wanted to eat at were closed. We also wanted to do a day cruise, visit the islands for our anniversary. Physical presents are a bit hard on the road so we are focusing on experiences and activities for presents.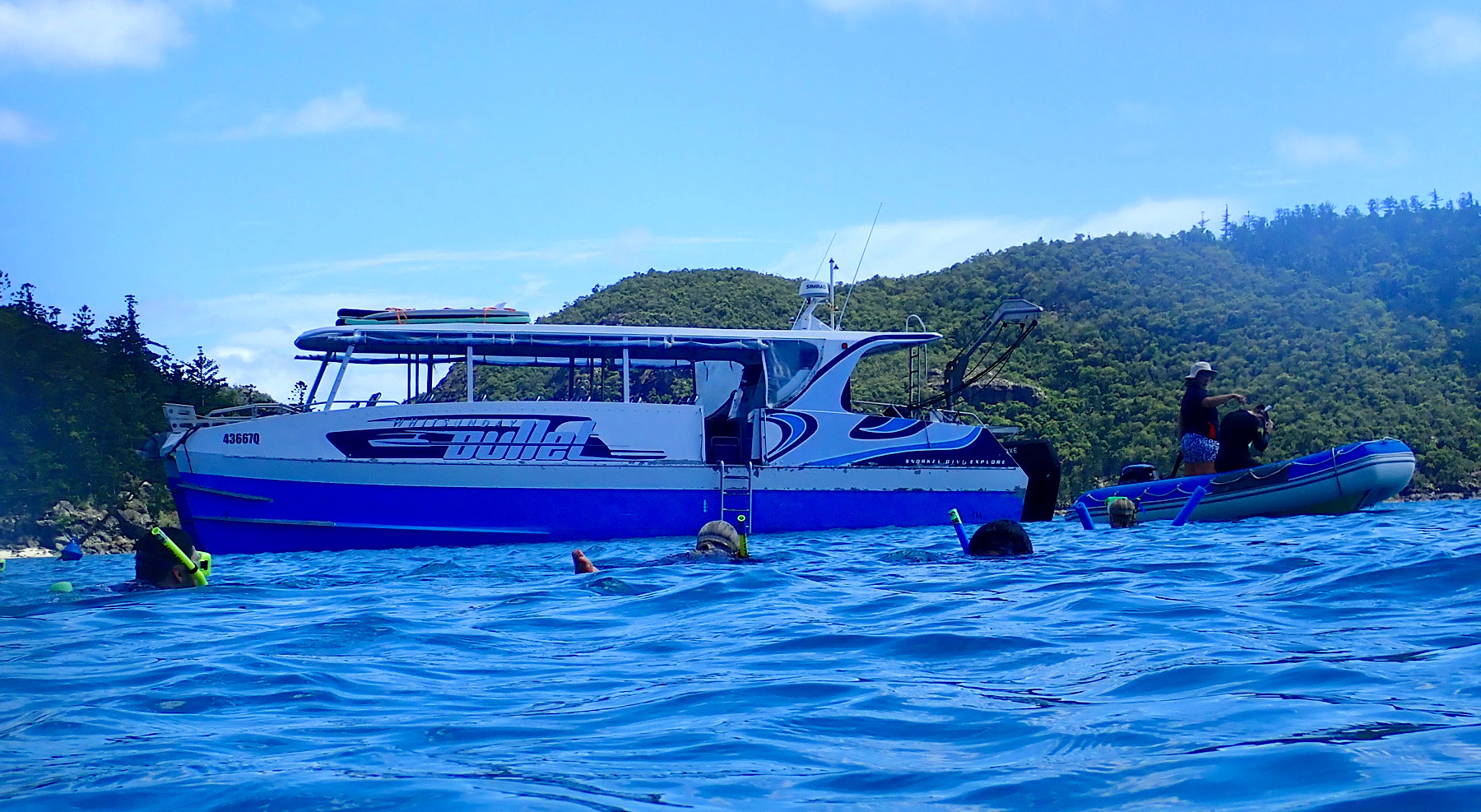 After a recommendation we booked into the Whitsunday Bullet, which promised great snorkeling, paddle boarding, fast boat ride to White Haven Beach, walk up to Hill Inlet, morning tea, lunch and afternoon tea included. Let's say for us this tour did not live up to the expectations.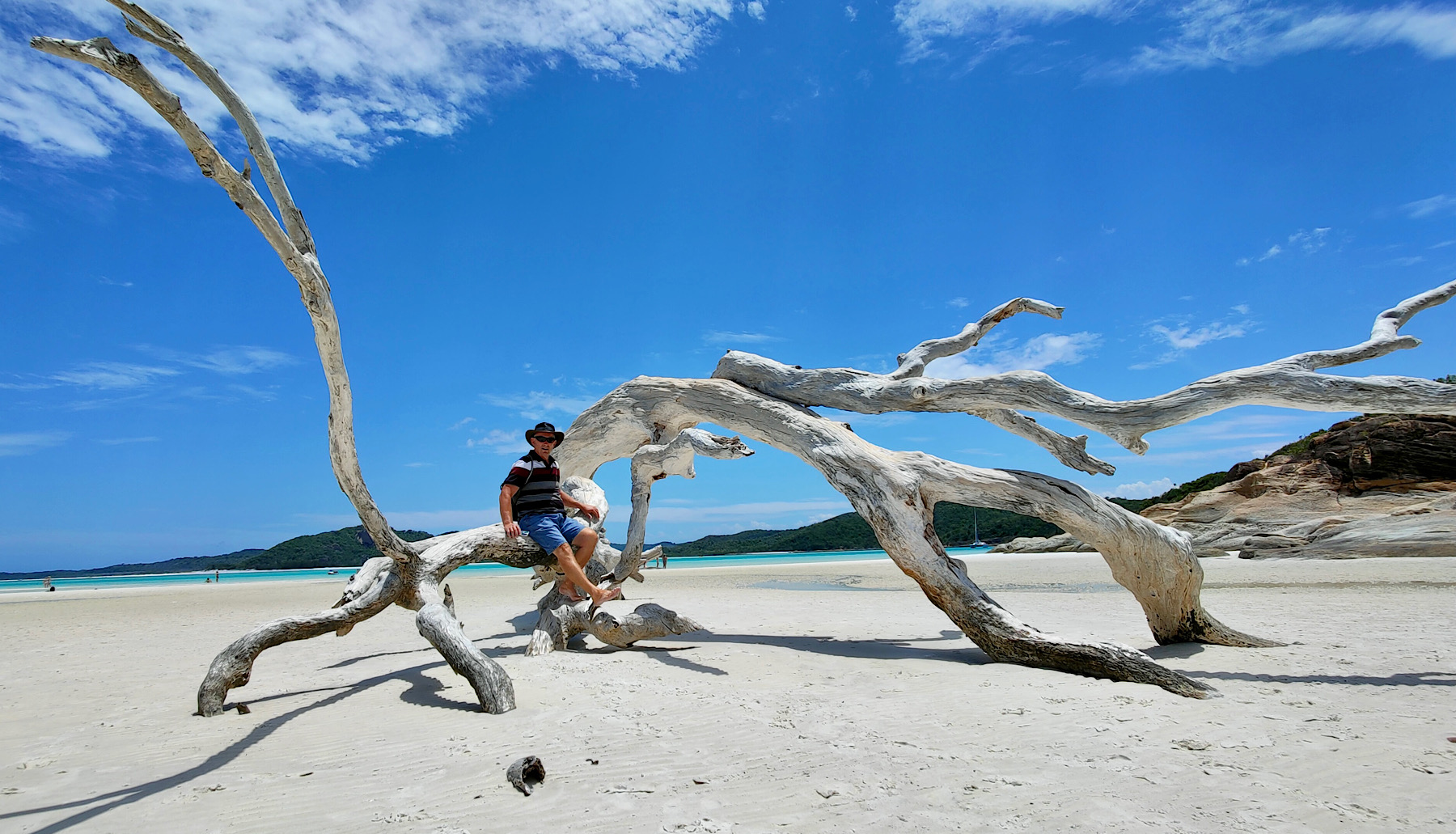 Famous Instagram tree, where people take there photo with this dead tree and post it to Instagram apparently 🤷‍♀️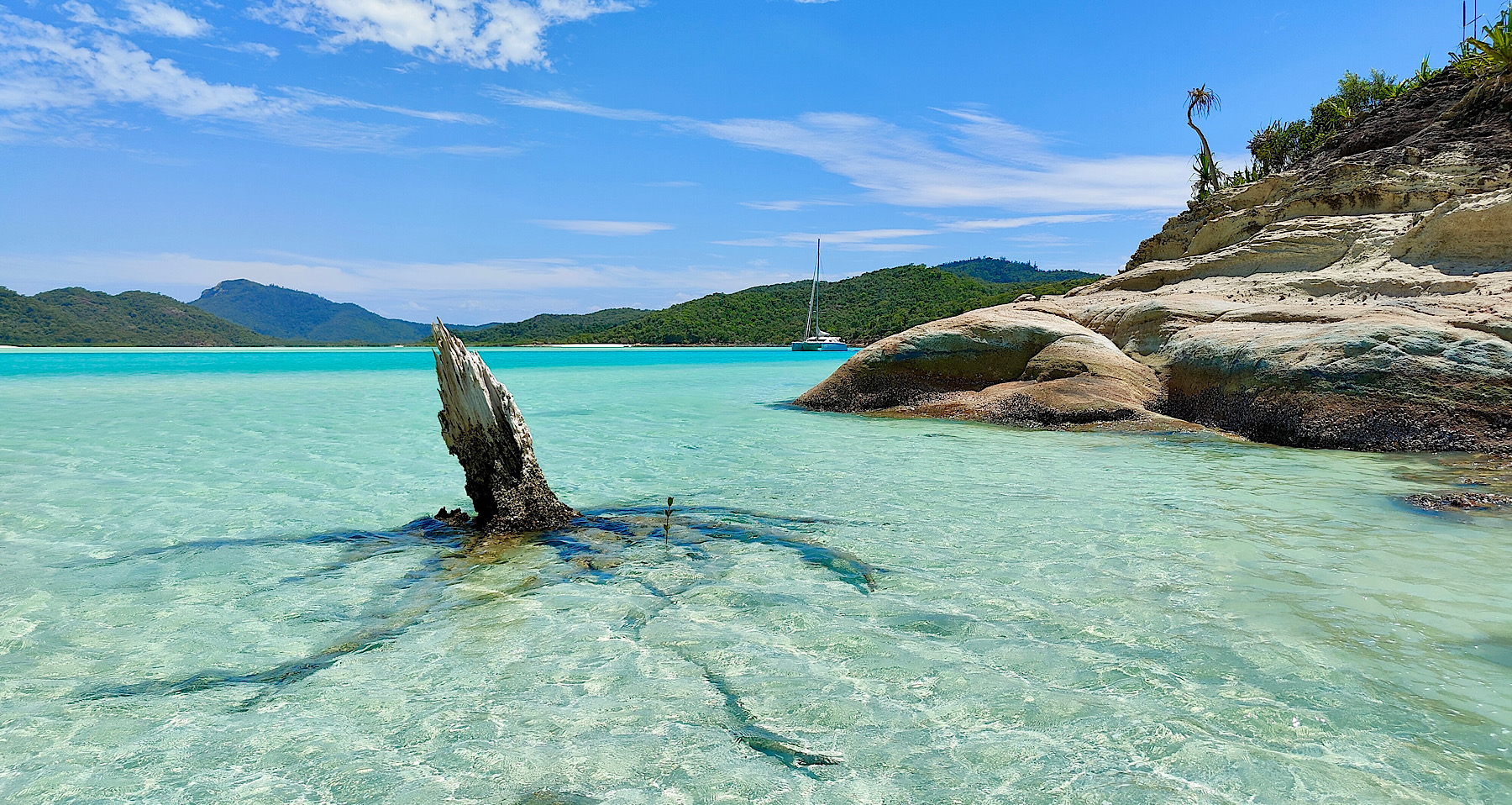 White Haven Beach and the view from Hill Inlet was spectacular. We enjoyed a stroll along the white sands and paddling in the shallow water with small Sting Rays. Unfortunately it is stinger season and you can't swim in the water without a stinger suit, which we wore snorkelling but not at the beach, so a paddle was all we got.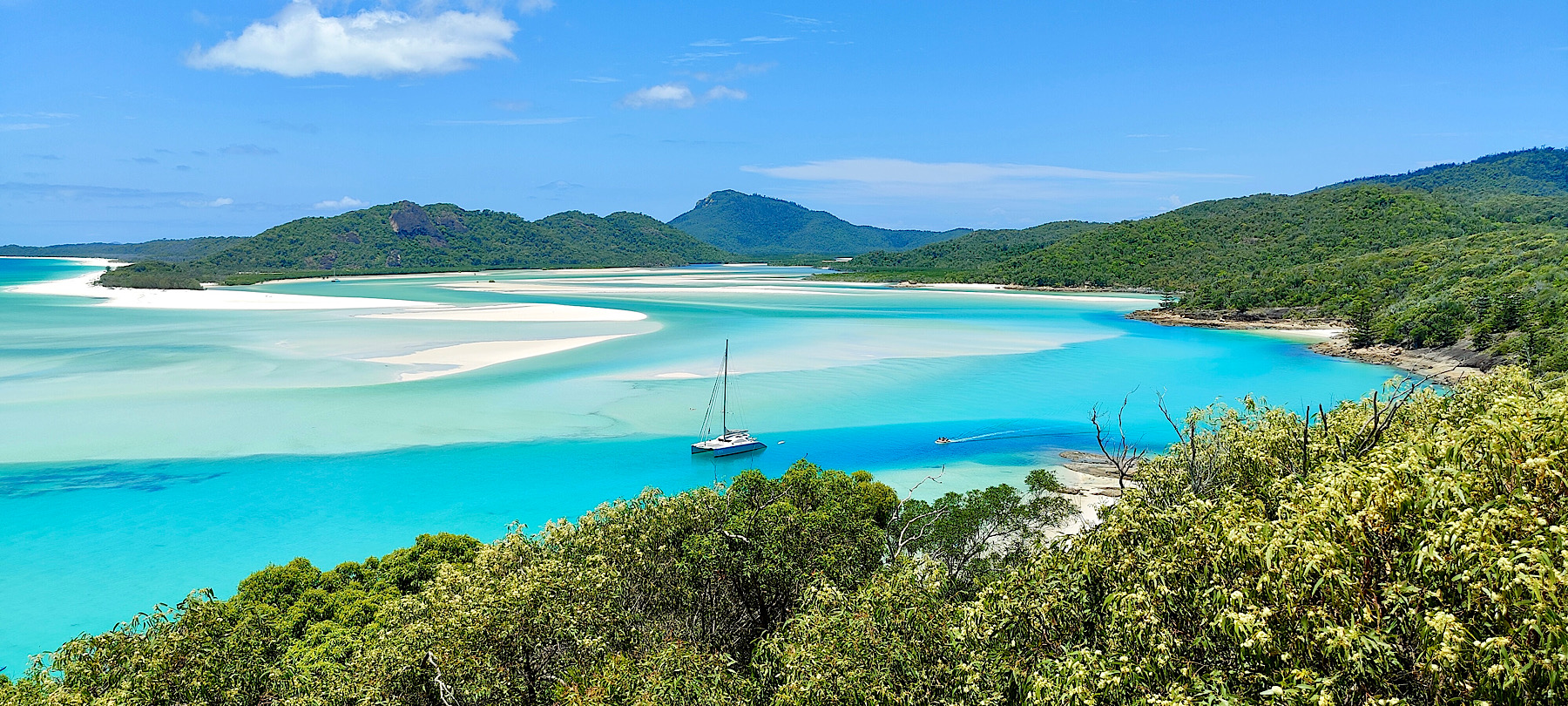 Snorkelling was not good, poor visibility in the water and the coral and fish was not that exciting, others said the same.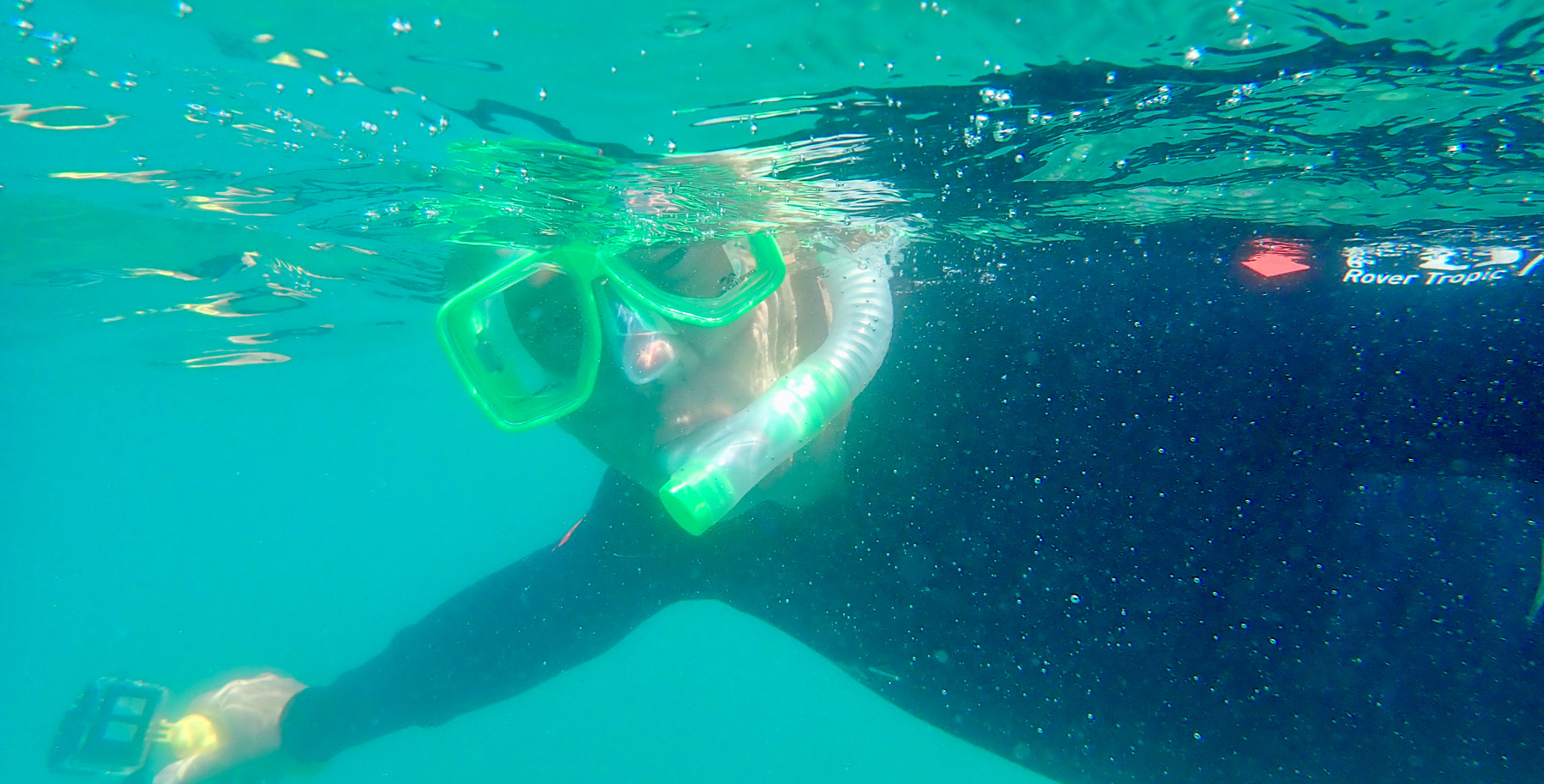 Some things that were advertised as included like paddle boarding were not offered. Only included drinks for the day was some water on the boat, to top up your own drink bottle, no included drink with lunch, you were expected to buy drinks from the crew. To add to the less than ideal day one engine failed on the Bullet, so it was a slow trip back to Airlie Beach. It was 1 1/2 hrs late back into port, the shuttle bus had left and had to be called back, the driver was not pleased as it was his 3rd time back to pick us up.
Unfortunately things happen, boats like cars break down. That's life we except that but there was a lack of communication on this and in fact all day the crew only 2 of them didn't do enough to keep us informed of events of the day, others also said the same. Obviously the Bullet and it's crew were having a bad day, still we won't be going on it again.