Wow what awesome swimming holes and waterfalls, there is no shortage of them in FNQ. Murray Falls is 25km from Bilyana, 41.5km north west of Cardwell. The last few kms is unsealed road and was very corrugated when we were there. There is a really nice camping area and a day use area. There is a turning circle at the end of the day parking and room to park a few caravans or motorhomes. You could always park in the camping area if there was no parking left. It's National Park so no pets.
There are several swimming holes you can cool off in. We found the top one to be very slippery, middle one was the deepest and the bottom easiest to get into with a sandy beach. Great access for kids. We tried all 3, really nice.
From the camping area there is a 300m short easy board walk to view the falls. There is also a longer 1.8km rainforest and lookout walk.
We stopped at a Bilyana rest area just north of town for the night. Ok for a one night stop, we found it very noisy with hwy traffic.
Cardwell is another place we have just driven through, the main road follows along the beach so you get amazing views. This time we stopped and walked along the pier.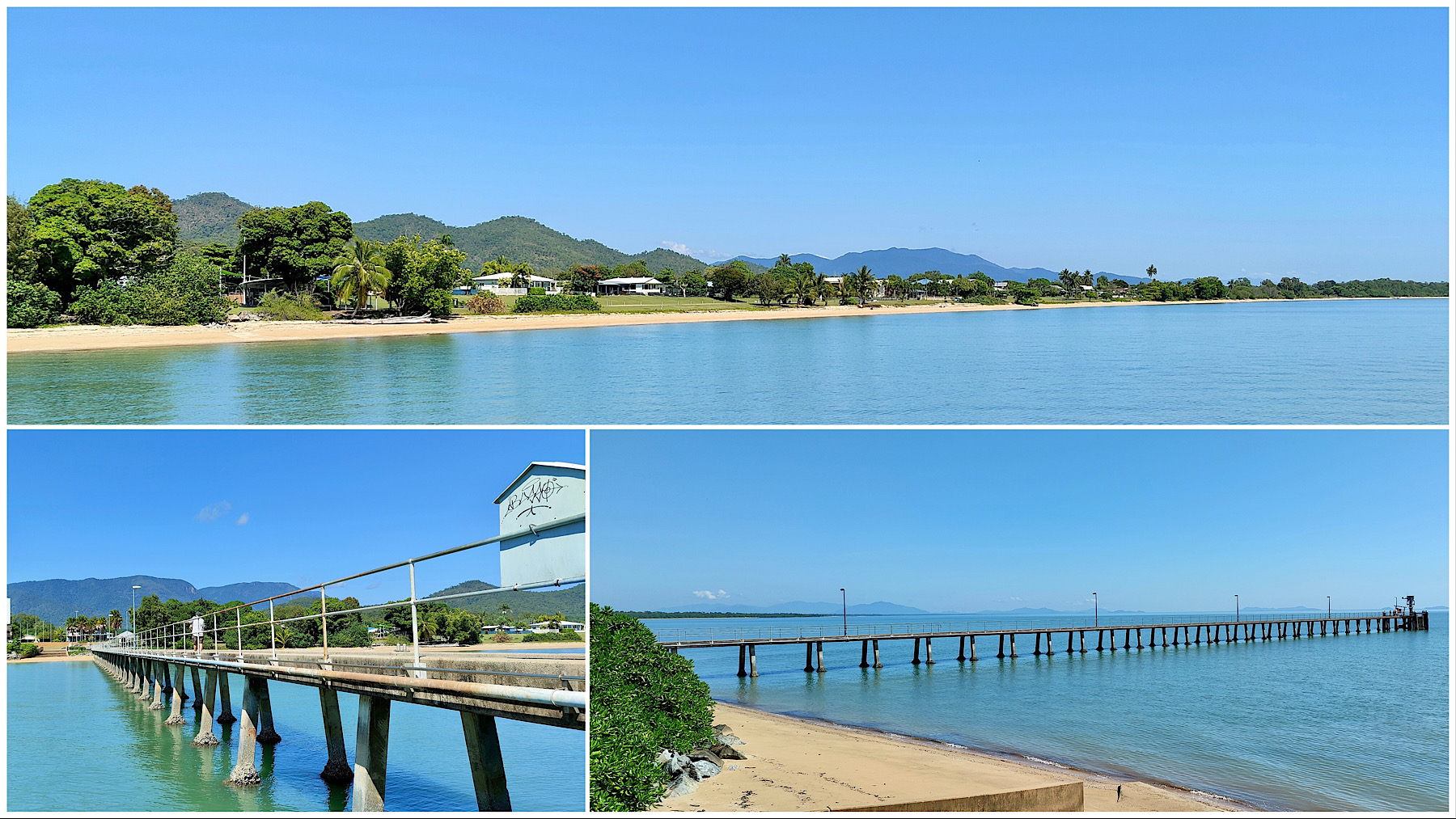 We also visited the info centre, which is dog friendly, it had an amazing display that would have been great to have looked at it all in detail. But unfortunately it was extremely hot and humid with no doors open or fans in the loop walk. Thankfully there were some fans where the friendly helpful volunteers were.
A walk/bike path follows the beach with some display plaques and other attractions to see.
After Cardwell we went to 5 Mile swimming hole, which is approx 10km south of Cardwell and only 700m off the Hwy along an unsealed, again corrugated road. We were surprised that no one else was there, as it is a popular spot for locals. More people came and went throughout the day.
It is dog friendly and Jess enjoyed a paddle and sit in the lower section of the swimming area which is shallower. We sat in the water up to our necks to cool the core down for about and hour.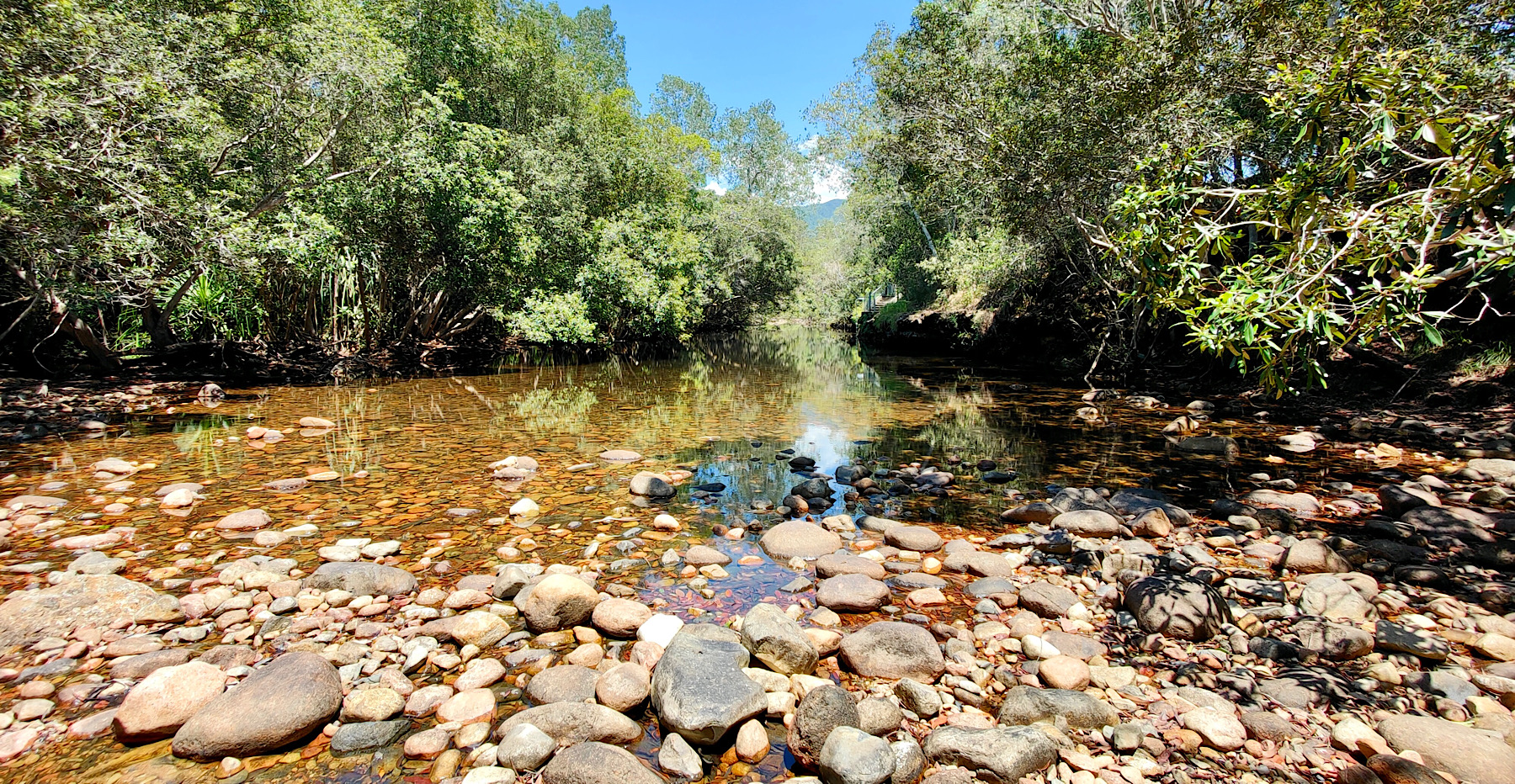 After lunch we left Jess nice and cool in the van while we went in the top section which is much deeper, you can't touch the bottom. There is a steel ladder leading into the water. Locals told us the water was down a fair way.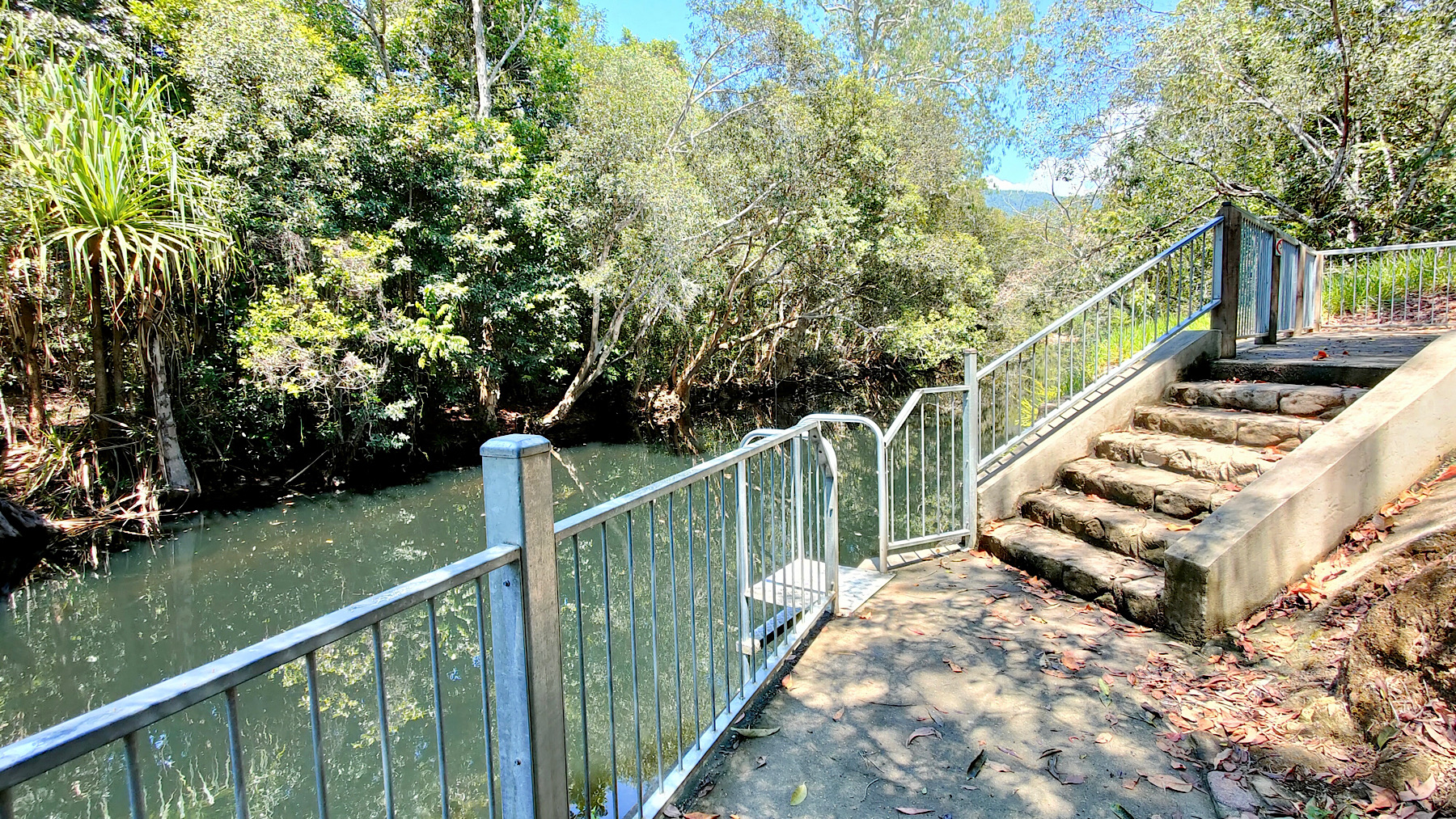 We drove into Ingham and stopped for a few nights at the CMCA park. Really lovely and green, trees for shade, very friendly and generous caretakers. Great access to town and local attractions also across the road from the info centre. We were to be the last ones in and are the only ones here as it closes end of Oct. Too hot after that, many places do close in summer in FNQ.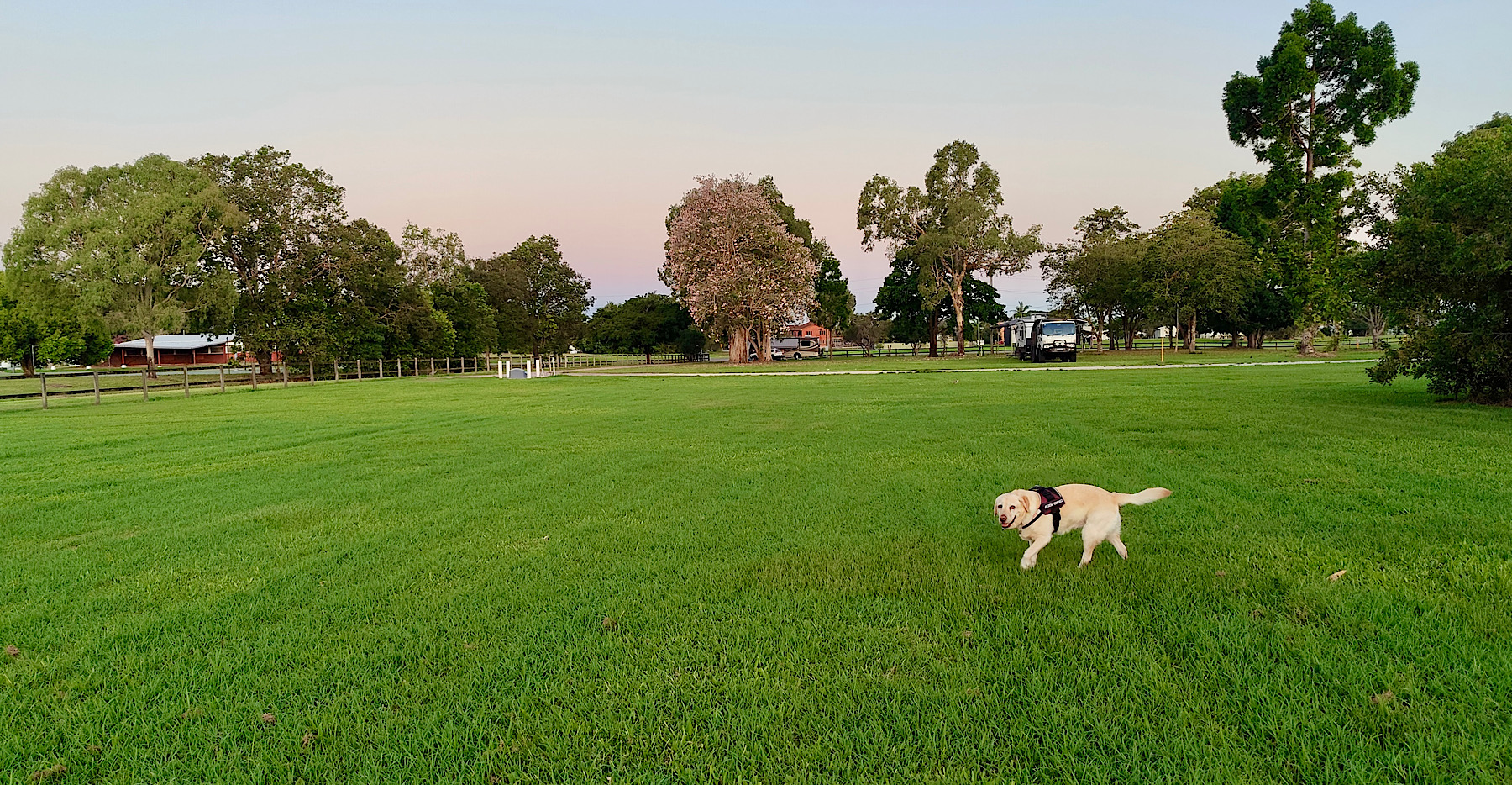 Wallaman Falls 51km South West from Ingham is Australia's highest permanent single drop waterfall 269m and is in Girrinigun National Park, so again no dogs. Jess stayed in the van with the aircon on.
The road winds up, and is narrow and extremely windy in parts. Several trees and branch's were on the road from the storm a few days prior which any traffic had to drive around. On the way back down workers were starting to clear the road. It's not suitable for caravans, we had no issues in the truck. Some of the bends are very hard to see around.
The fall's themselves are amazing, well worth the drive up. What was not was the worst number of horse flies we have ever come across. Chris got the drone out and was bitten with them feeding off him drawing blood, rotten things. It really spoilt the time up there, we took lunch and had planned to eat it at the day area and then go for a swim in the pools but the flies were just too bad. These of course would be seasonal and doesn't mean they are there all the time, we just happened to time it wrongly so it seems. There are several walks you can do including a long steep walk down to the waterfalls where you would be rewarded with a swimming pool 20m deep and spectacular views.
Another amazing spot to stop for a dip, is Big Crystal Creek at Mutarnee just outside the national park there are some areas where dogs can swim. Inside the national park is Paradise Waterhole and Big Crystal Creek Camping Area which looks amazing in photos we have seen but since Jess was not allowed we didn't go in there but where we stopped is the same creek. The water was flowing and so crystal clear and really lovely to cool down in.