Bowen can be one of those places people just drive by when heading to the Whitsunday's. Bowen is most famous for being the birthplace of the Kensington Pride Mango, aka the Bowen Mango. The big Mango sits a few kms out of town on the main hwy. Bowen has wide streets, friendly atmosphere, great local produce and some great beaches.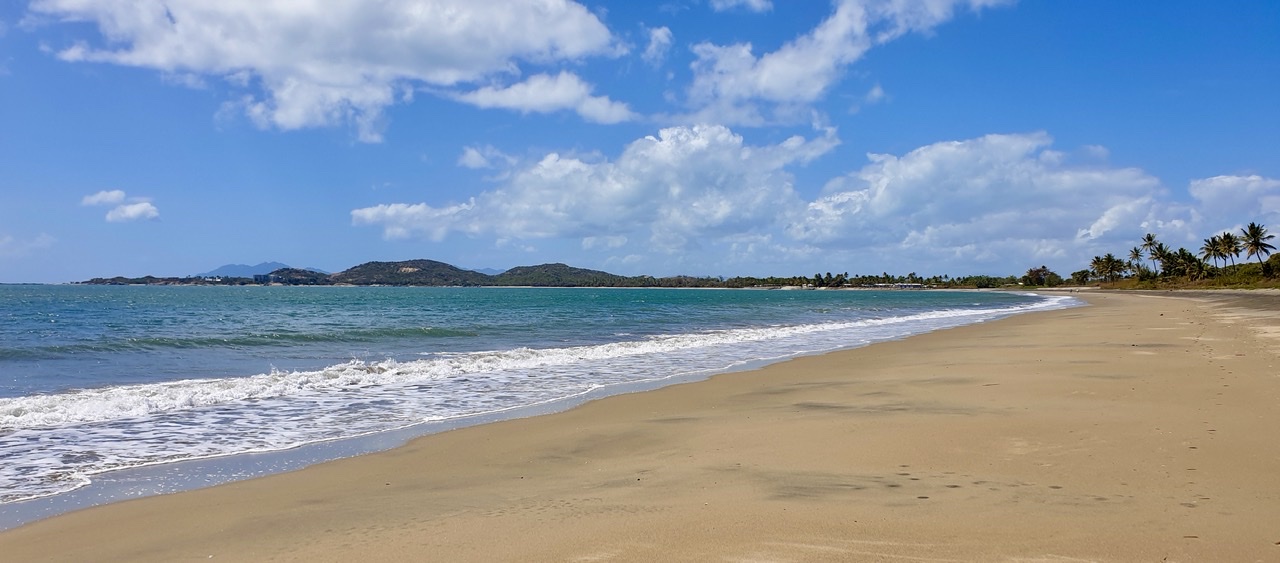 We did a bit of a drive by on a few caravan parks before deciding on Wangaratta Caravan Park. Sites are a good size, amenities are clean and if you are into golf then it's the park for you as the golf course runs behind the park. It's also next to a park and a dog off leash beach, which Jess loved.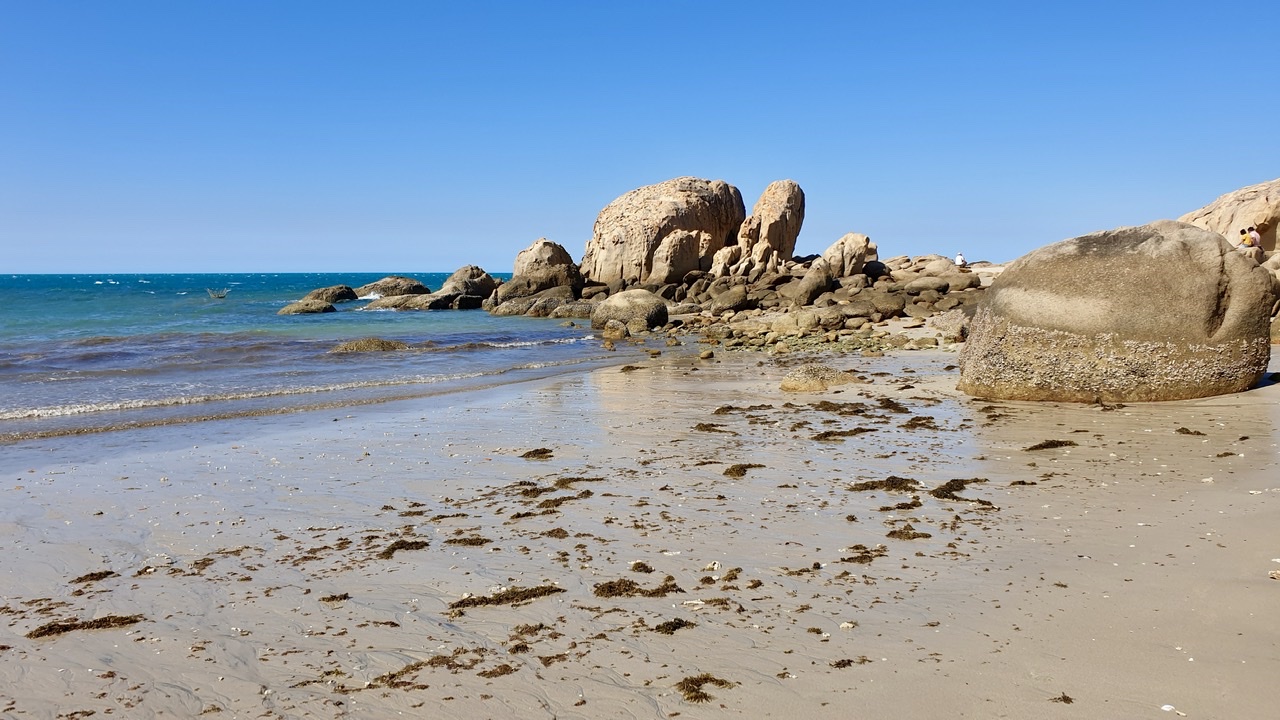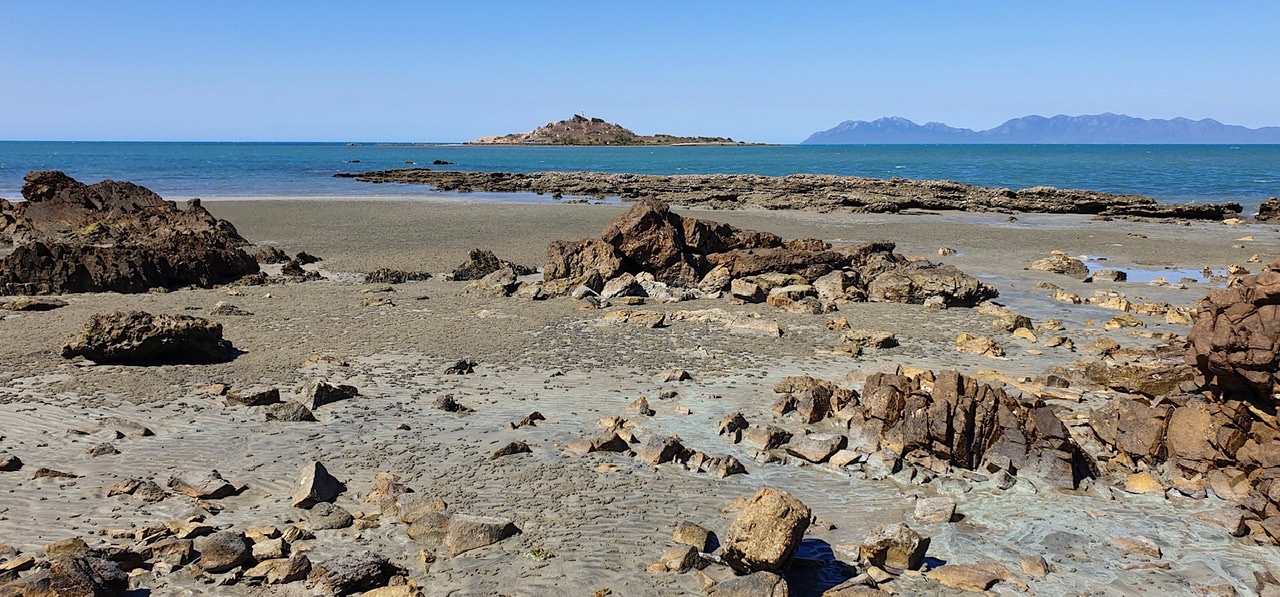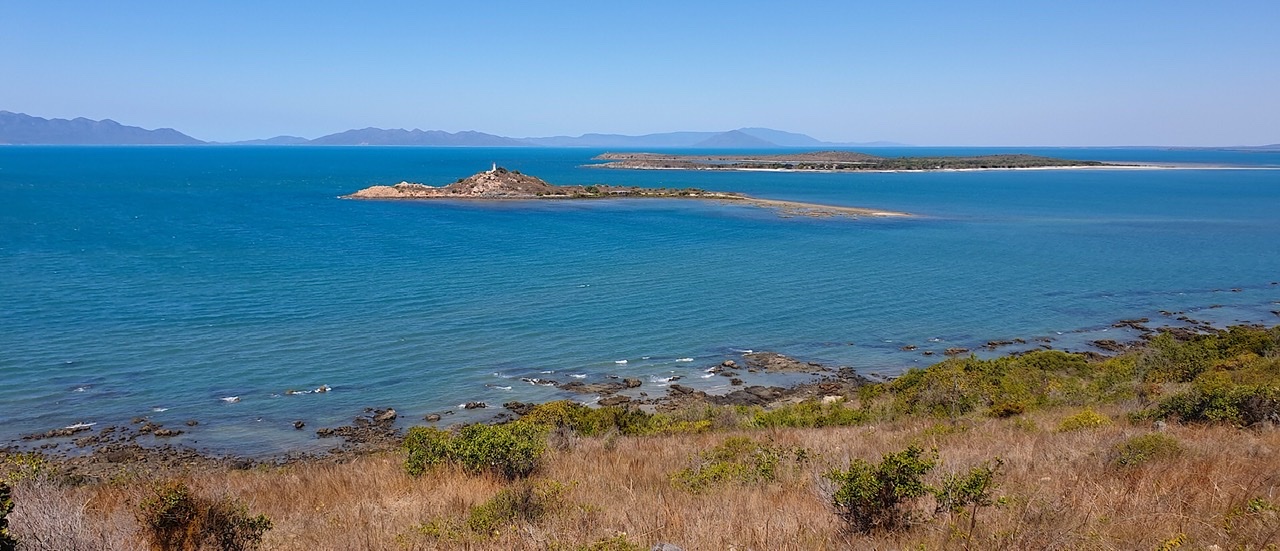 There are some great bike paths around the area which we used. A big lagoon called Miller's Lagoon with lots of birdlife and a bike path around the lagoon with a few interesting sites.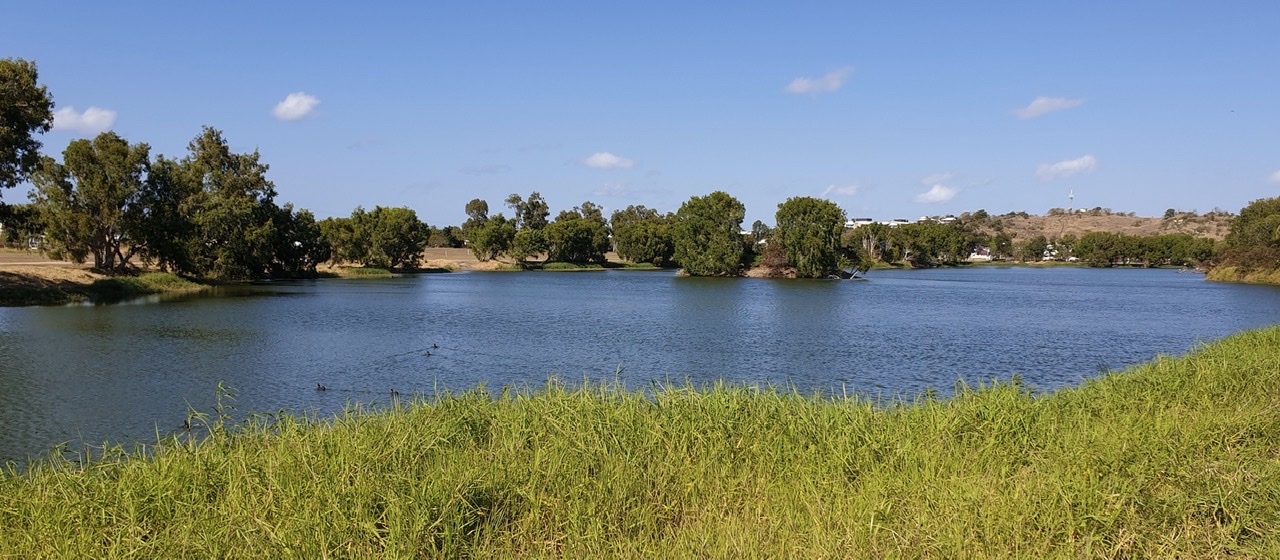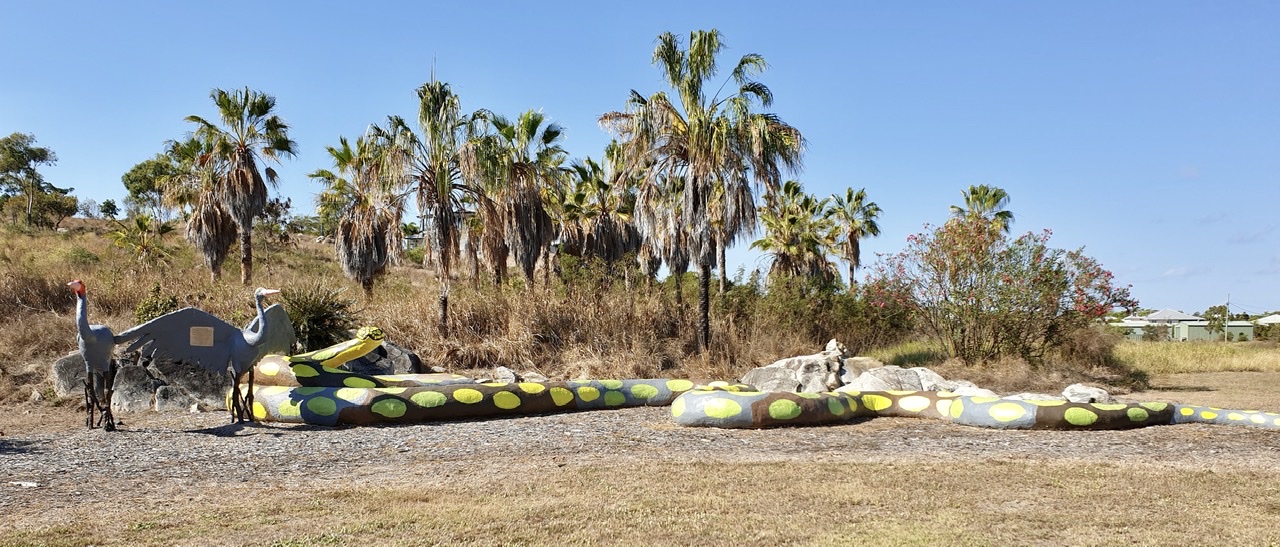 Weather has been a bit windy and hazy at times. There are at least 28 murals in Bowen we just took photos of a few of them.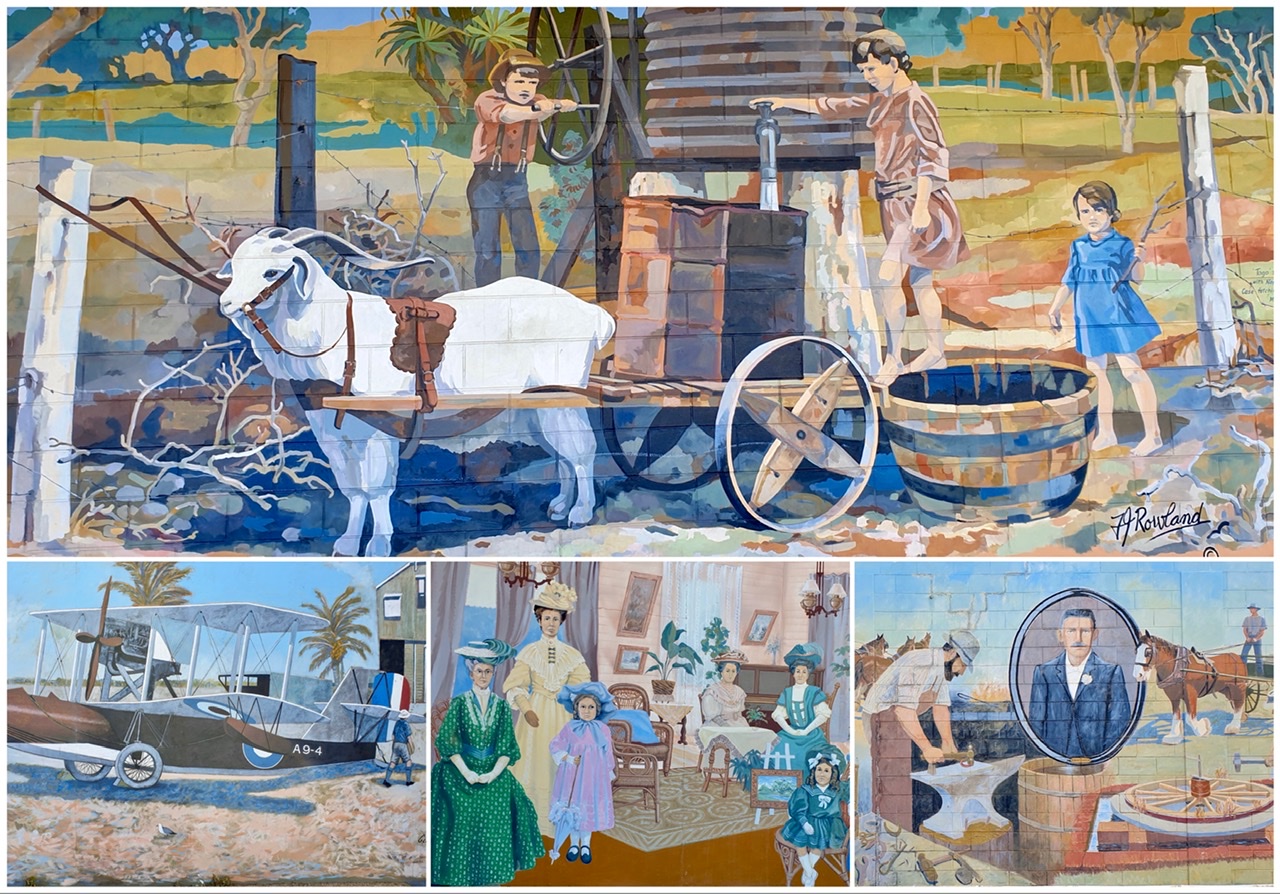 One house had a heap of colourful woodwork items in his front yard that only the photos can explain. He also had several amusing signs about the place
We enjoyed our time in Bowen and it is certainly a place we would stop back in for a few days.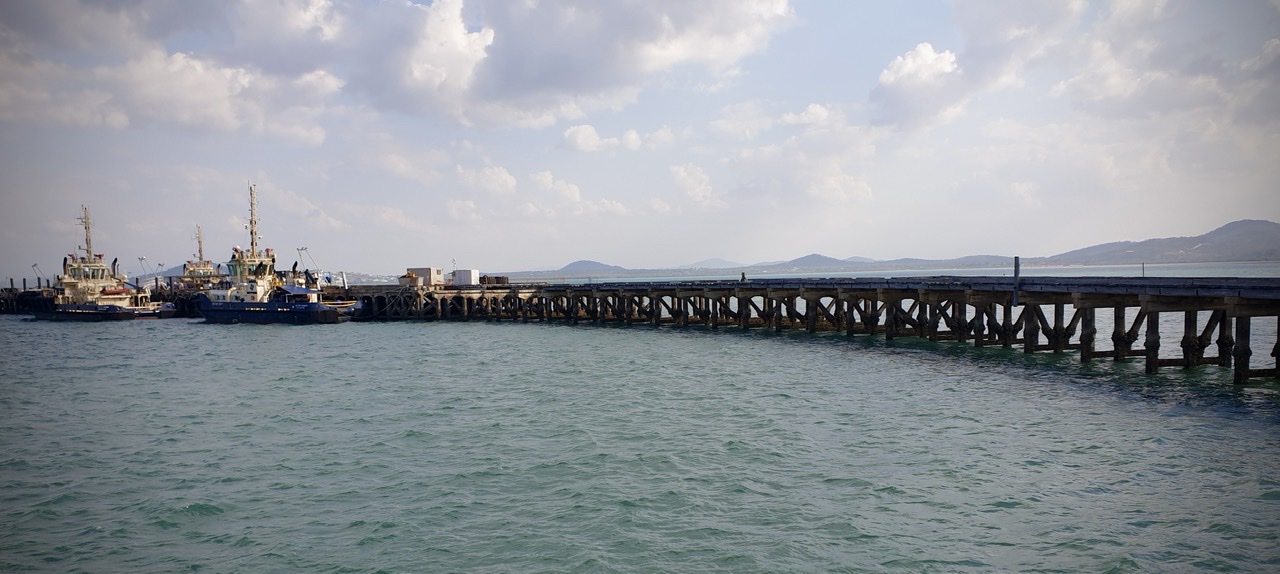 We also finally found a place to wash the van.