We spent 4 interesting nights and days in Lightning Ridge before heading off once more. We stopped at a rest area for morning tea across the road from Stanley the Emu.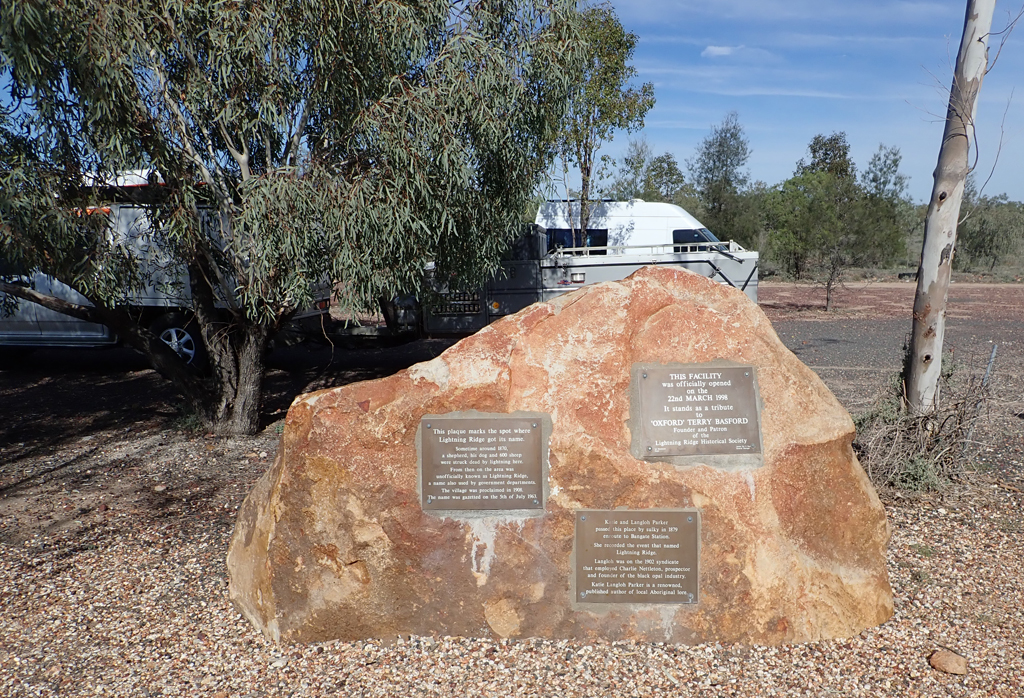 On Castlereagh Highway turn-off 10 kilometres out of town, you will come across an 18-metre sculpture of a steel called Stanley the Emu created by the artist John Murray. It's made of W Beetle bonnets and doors and is perched on a giant steel girder. Stanley had been destined for Birdsville. But the tyranny of distance made it too expensive to truck him into Queensland. Stanley was officially unveiled in May 2013 and contains a time capsule due to be opened in 2063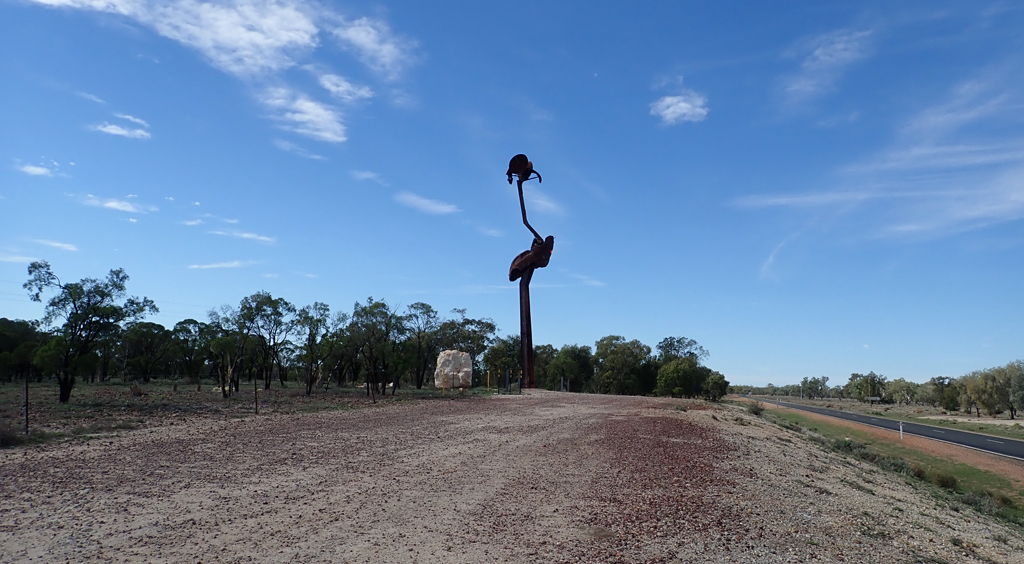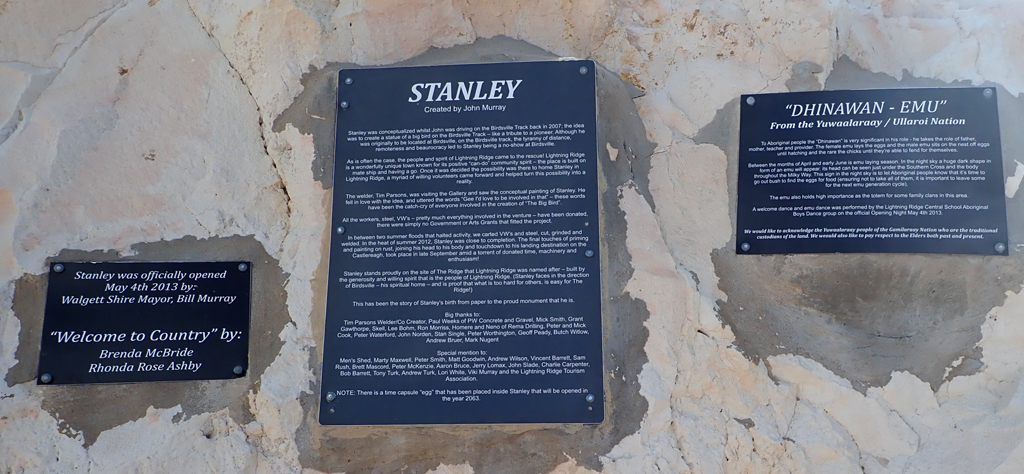 Collarenebri Primitive Park – T, S, F, OR, B, M, D, BR, DP. Just outside the town of Collarenebri in NSW on the Gwydir Highway.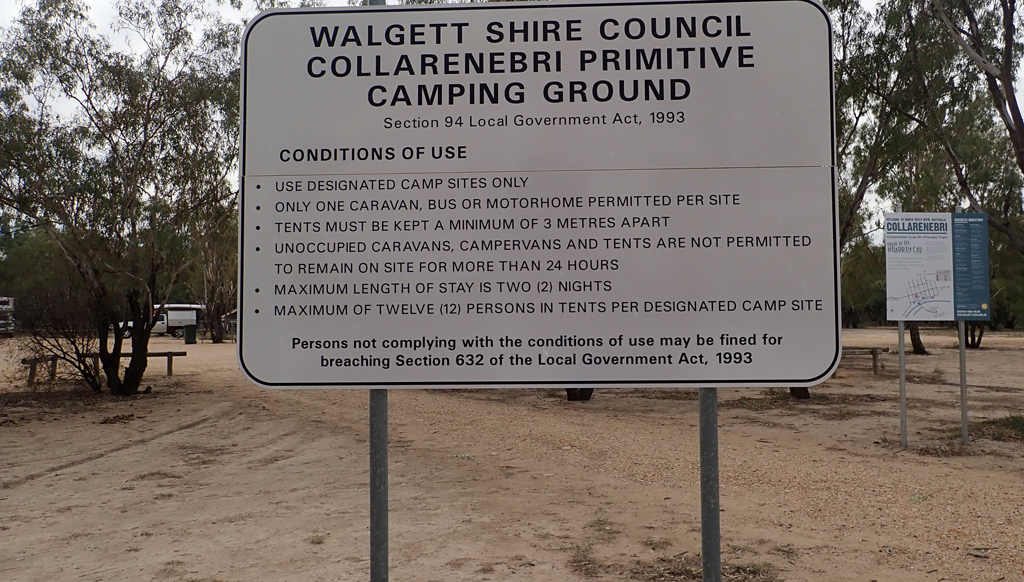 After we left Lightning Ridge, we drove the back way into Walgett, had a quick look around and continued to Collarenebri where we stopped for the night at Collarenebri Primitive Park. "Primitive" well to us it wasn't that primitive with designated sites, bins, hot showers, toilet. Sign says to camp in designated spot only but plenty of people camp down beside the river which would have been quieter but was very dusty.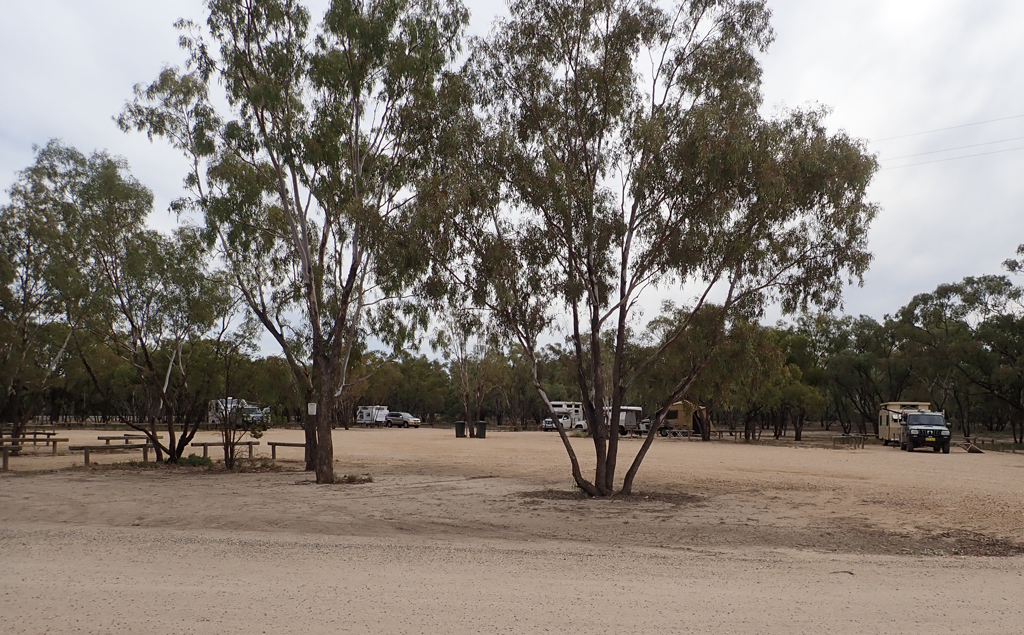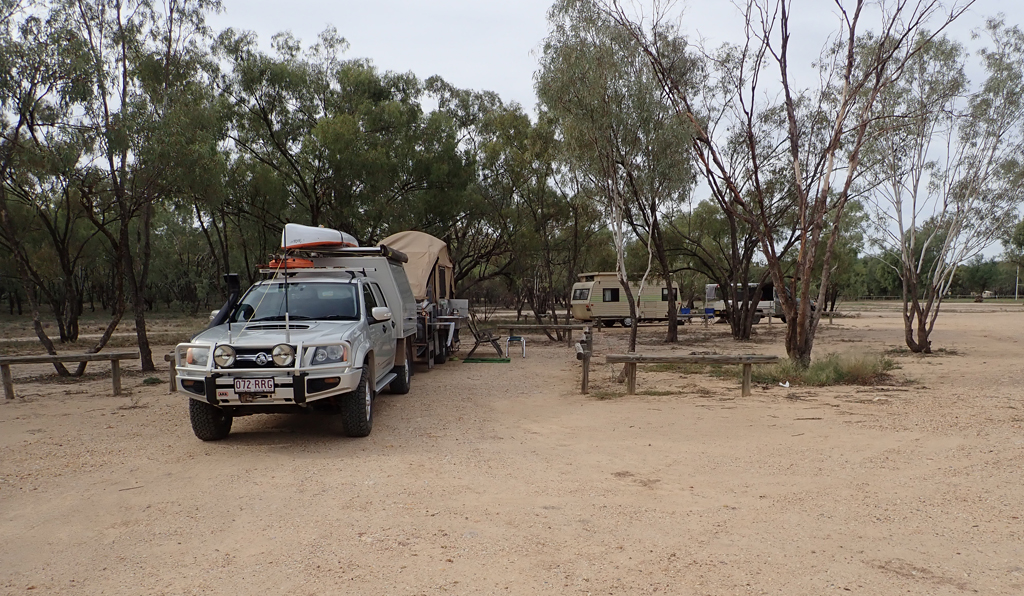 The designated camping areas are gravelled as is the entry into the area so even in wet weather there should be no issues getting in and out. The spots are well spread out and a reasonable size.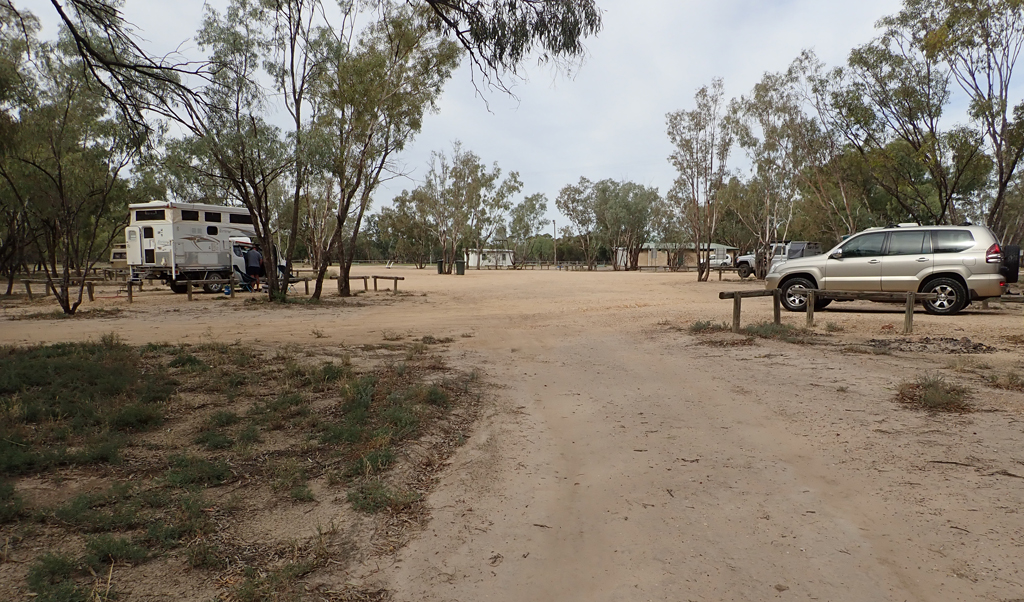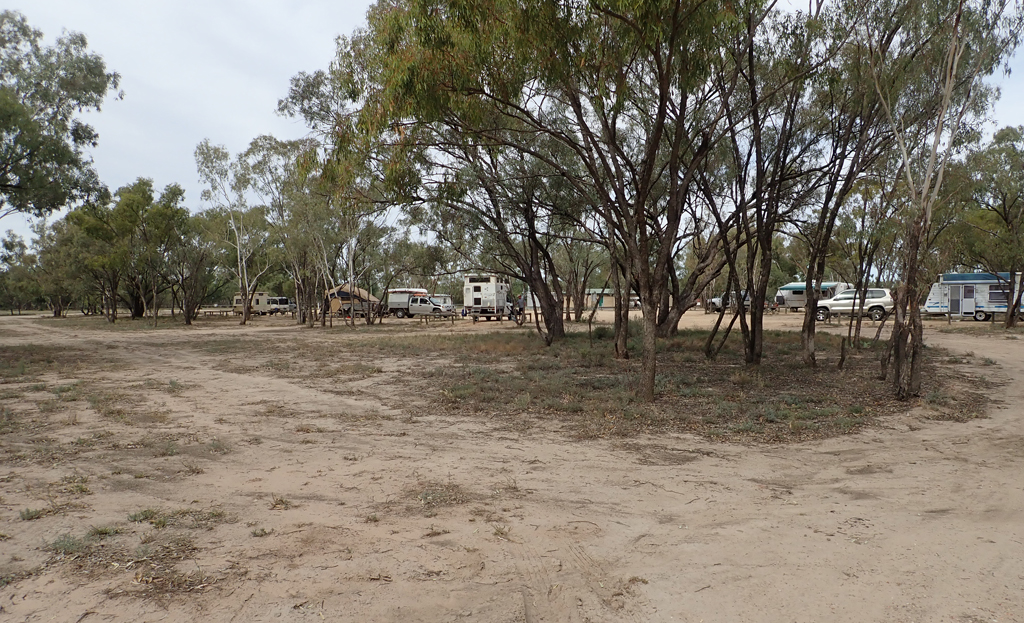 The amenities are old, but reasonably clean and the hot showers are lovely. Many travellers and truckies stop there to use the facilities. In fact, a lot of truckies stay the night, we had one truck running the refrigerators all night, with people coming and going and lots of trucks passing by so we found it rather noisy. The local footy practice was also on early in the night at the nearby oval but that wasn't an issue as they didn't go too late.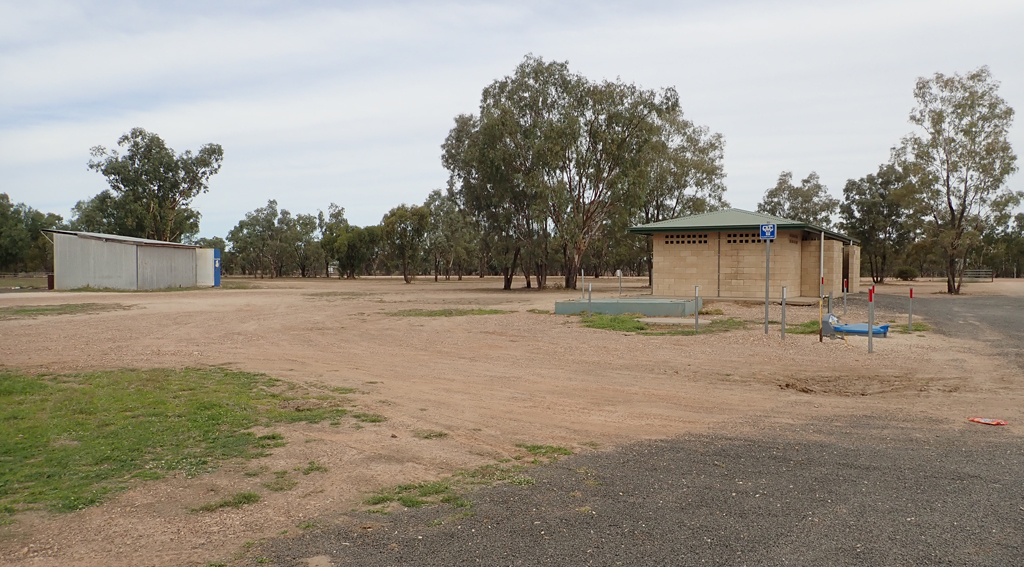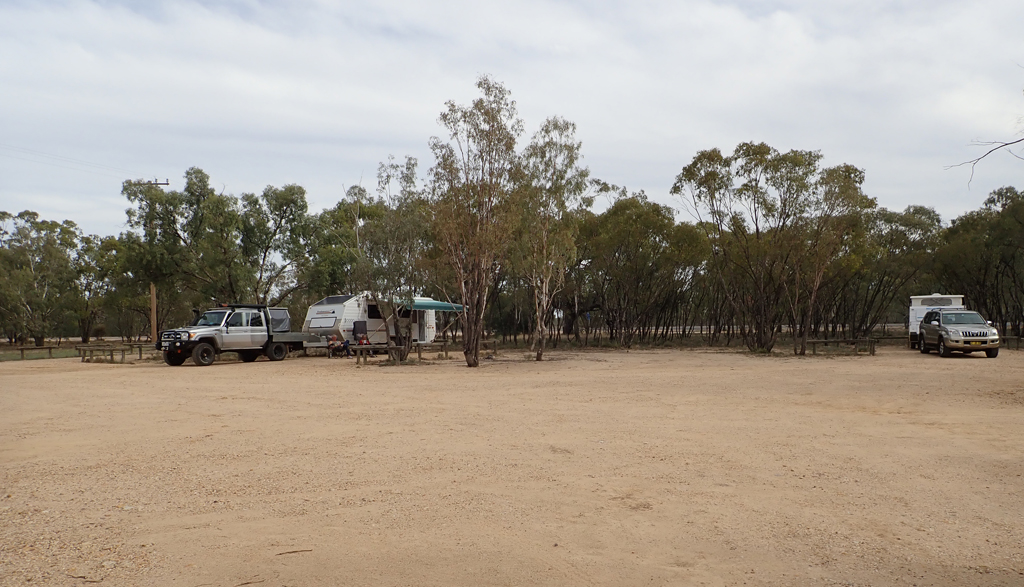 From here you could easily ride or drive back into town, have a meal or pint at the pub. The town is known as the Home of the Murray Cod, so you can drop a line in the Barwon River catch a Yellow Belly or Murray Cod then walk back to your campsite and cook them up for dinner. It was also be a great spot to canoe up the river.