The rest area at Jennings is a very short walk up to the Wallangarra Train Station on the Qld border, there is a cafe open everyday and on Sunday a local market. We were very fortunate to time our walk up there to when a steam train was getting ready to pull out of the station. It's only there once in 4 weeks so we timed it perfectly.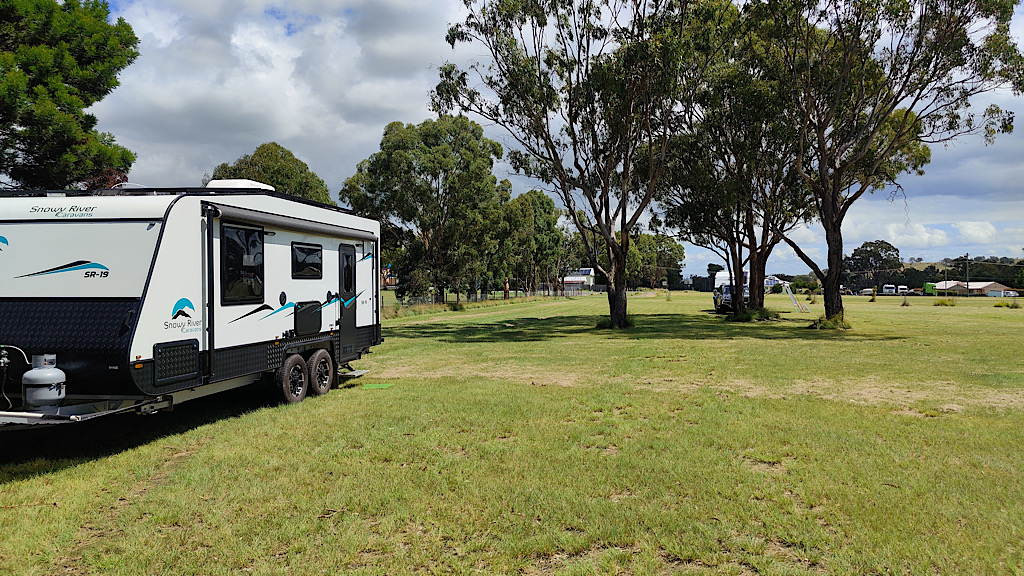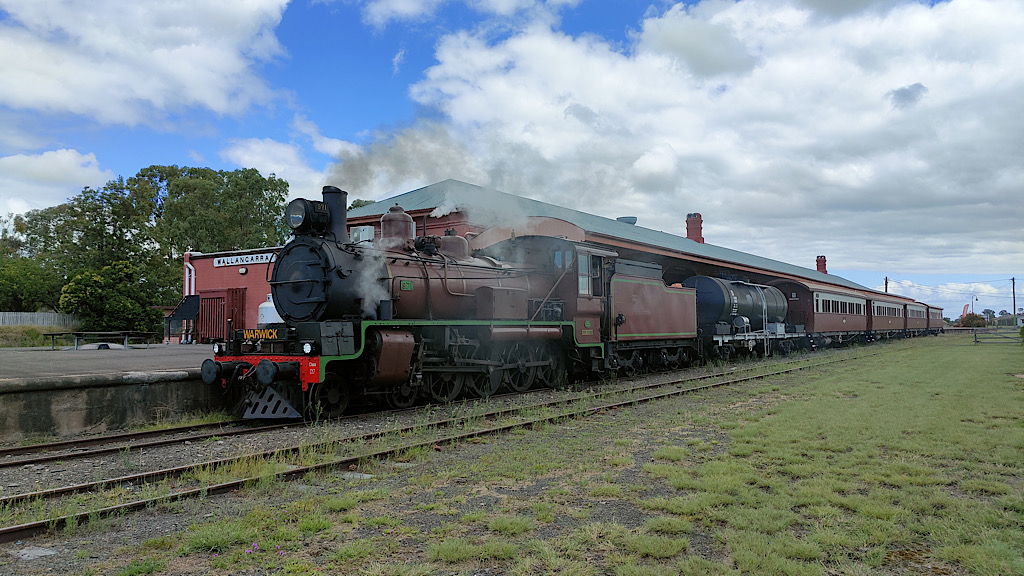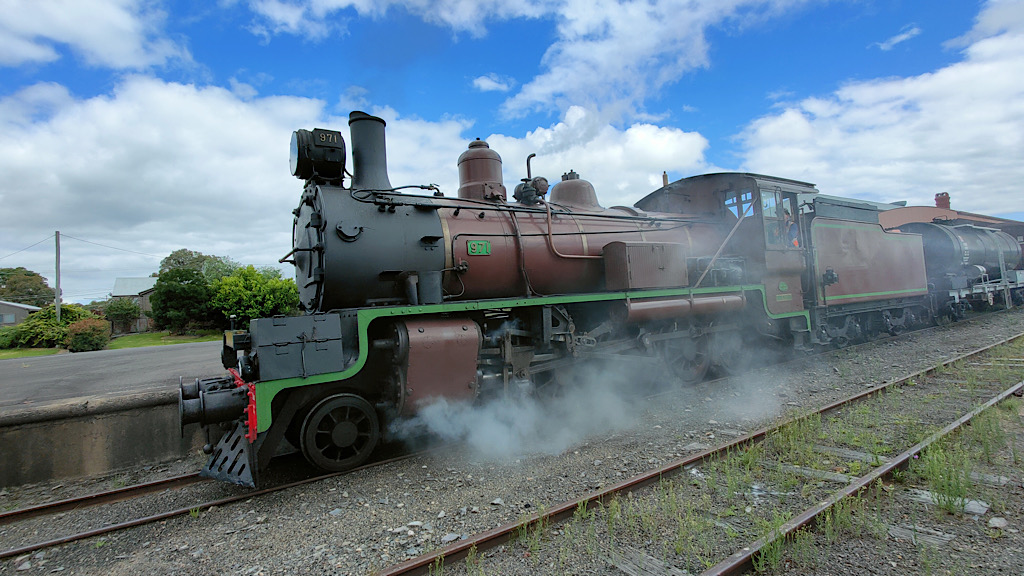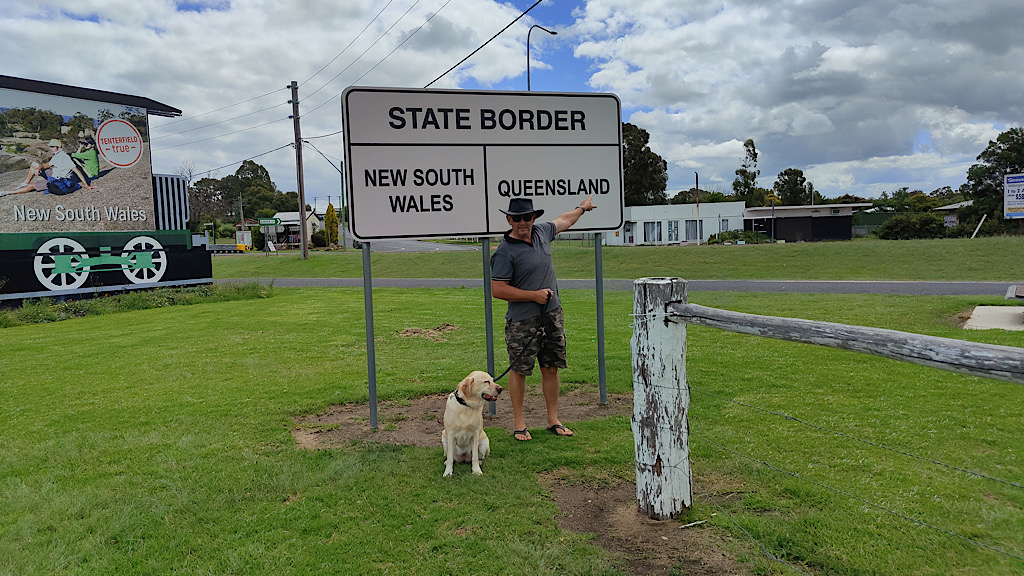 After Jennings we headed over to Texas for a few days. It's been a long time since we have been in these areas. We took the Bruxner Hwy and had a detour pass a bridge that was washed away in the recent floods. Apparently it was a fairy new bridge, that is why if it's flooded forget it.
We stayed at Les (Jingles) Myers Rest Area at Texas just inside the Qld border. Right on the Dumaresq River, which is in flood. But has gone down a lot since we have been here.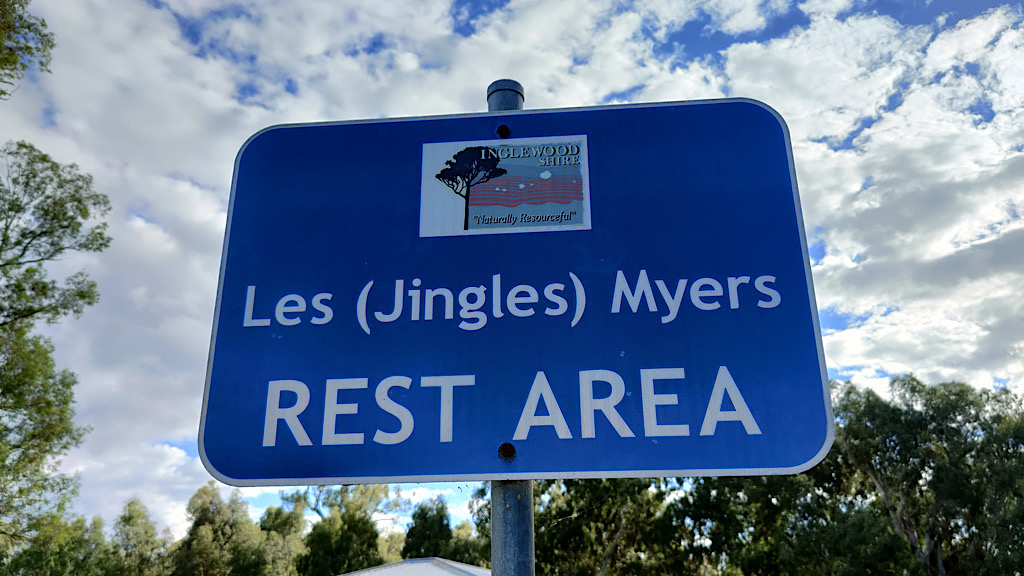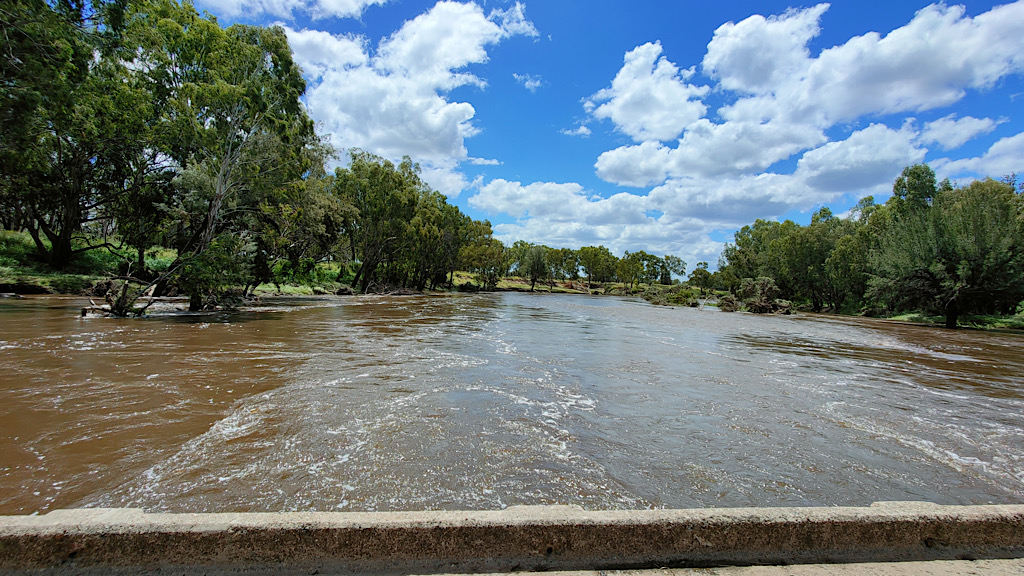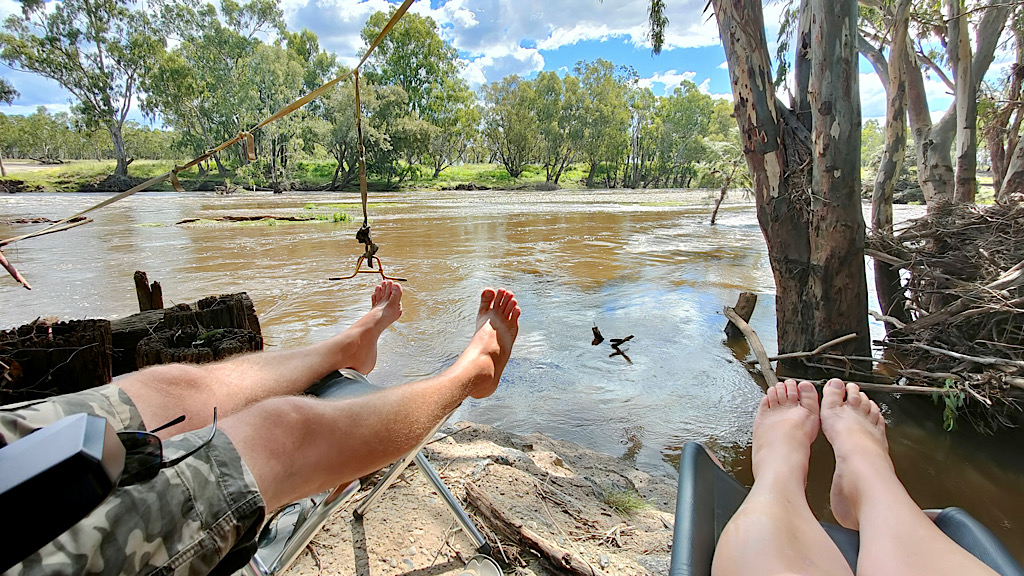 After a few days we left Texas Qld and headed towards Warialda NSW. We stopped for lunch at Yetman. A nice little town with a pub, low cost caravan park, corner store with Post Office and a really nice park. There is a dump point, drinking water, toilets, bins, table and chairs. The caravan park sounds pretty good and might be a good place to stay if you needed power.
We stopped for the night at Coolatai, NSW. A free camp area near the hall and old tennis courts. There are hot showers, toilets, bins. A donation is asked if you used the showers. No time limit is listed, good for a one or 2 night stop.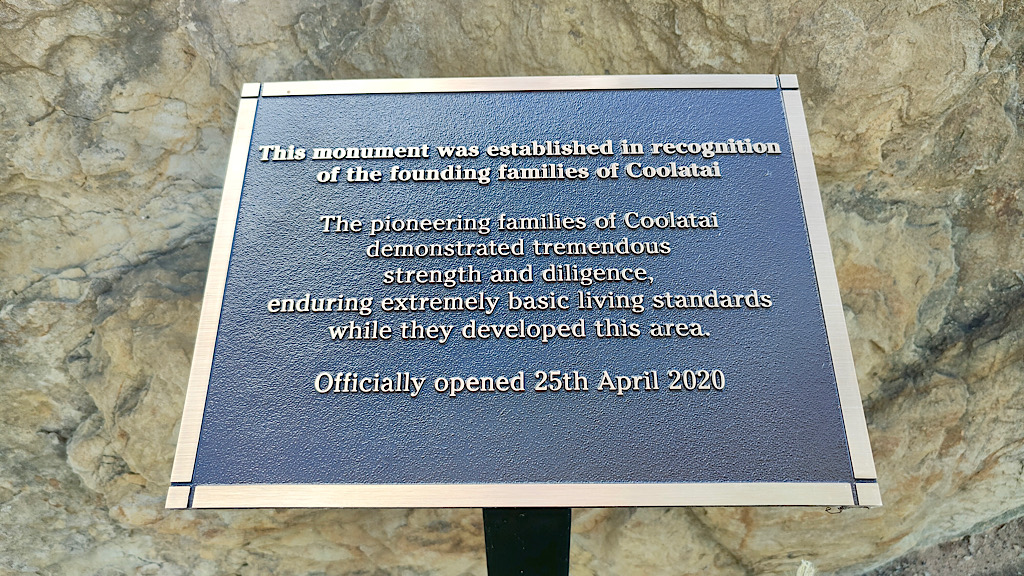 It's a reasonably size flat grassed area. There are some bindi's in the grass though. The local pub is a very short walk which apparently do great meals. We were the only ones there.
Next day we stopped at Warialda at a really nice green park with toiles, swings, table and chairs for lunch. So many of these country towns are beautiful and very well kept.