Sometimes when you find that perfect spot you just got to stop and enjoy it. We stayed at Bingara in NSW for a week in one of the free spots by the river close to the town area. You have to be fully self contained to stay here.
We had this large area to ourselves for a night then people came and went. It was fun paddling in the river,  Jess loves the water.  Just could do with being a degree or two warmer.
A local property who does horse riding lets the horses freely roam this area. They cross the river regularly between this and the other camping area across the river. They are extremely friendly and often come over for a pat and are very fascinated with Jess. Mutual sniffing nose to nose.
I was taken by surprise when one just lent forward to just about give me a kiss.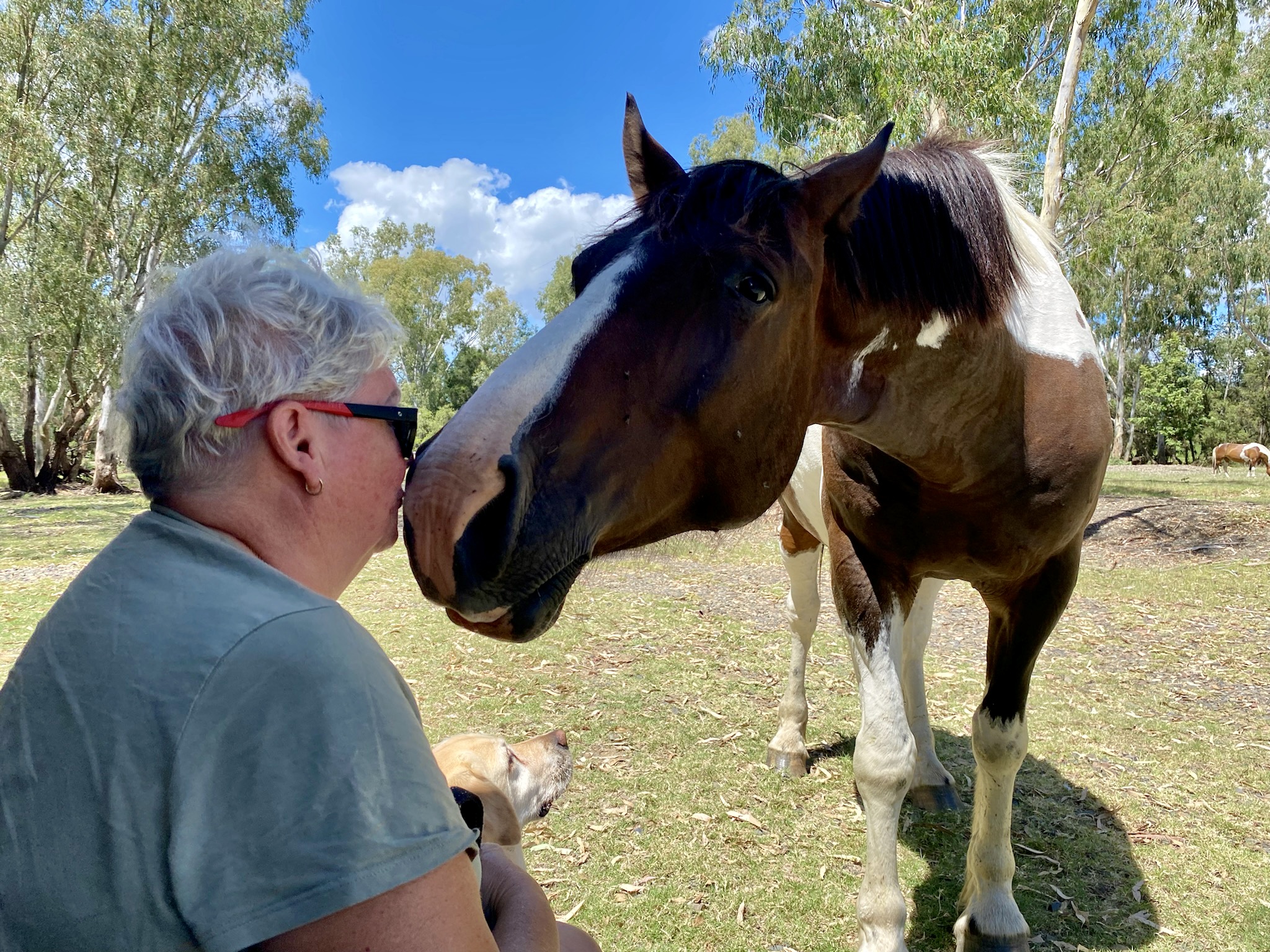 Bingara it is a small town with butcher, baker, supermarket, pub etc. There is also a dump point and a water filling station with a small fee. Around town there murals painted on some of the buildings, an old gold battery up on a hill to check out and an orange festival in July.
There are several other free camping areas further up the river, one we stayed at last time. These areas were affected by recent floods and were closed for a period.
We very very reluctantly left Bingara. Wishing we had more time to stay at one of the other camping areas in the area. But we did have to go unfortunately. But we will most definitely be back.