Porcupine National Park and the Pyramid Gorge walk is approx 71km north of Hughenden on the Kennedy Development Road.
Before you get to the camping/walking tracks there is a gorge lookout with spectacular views down the gorge.
The track down to the Pyramid rock is 1.1km from the top downwards over rocky steps, loose gravel. Near the bottom is gets quite steep. The walk does give those legs and knees a work out.
But is is worth the walk down. Porcupine Creek runs along the bottom with lots of pools of lovely clear very fresh water. Lovely on a hot day but a wee bit cool and windy for us to take a dip.
The water leads to a rock shaped a bit like a pyramid.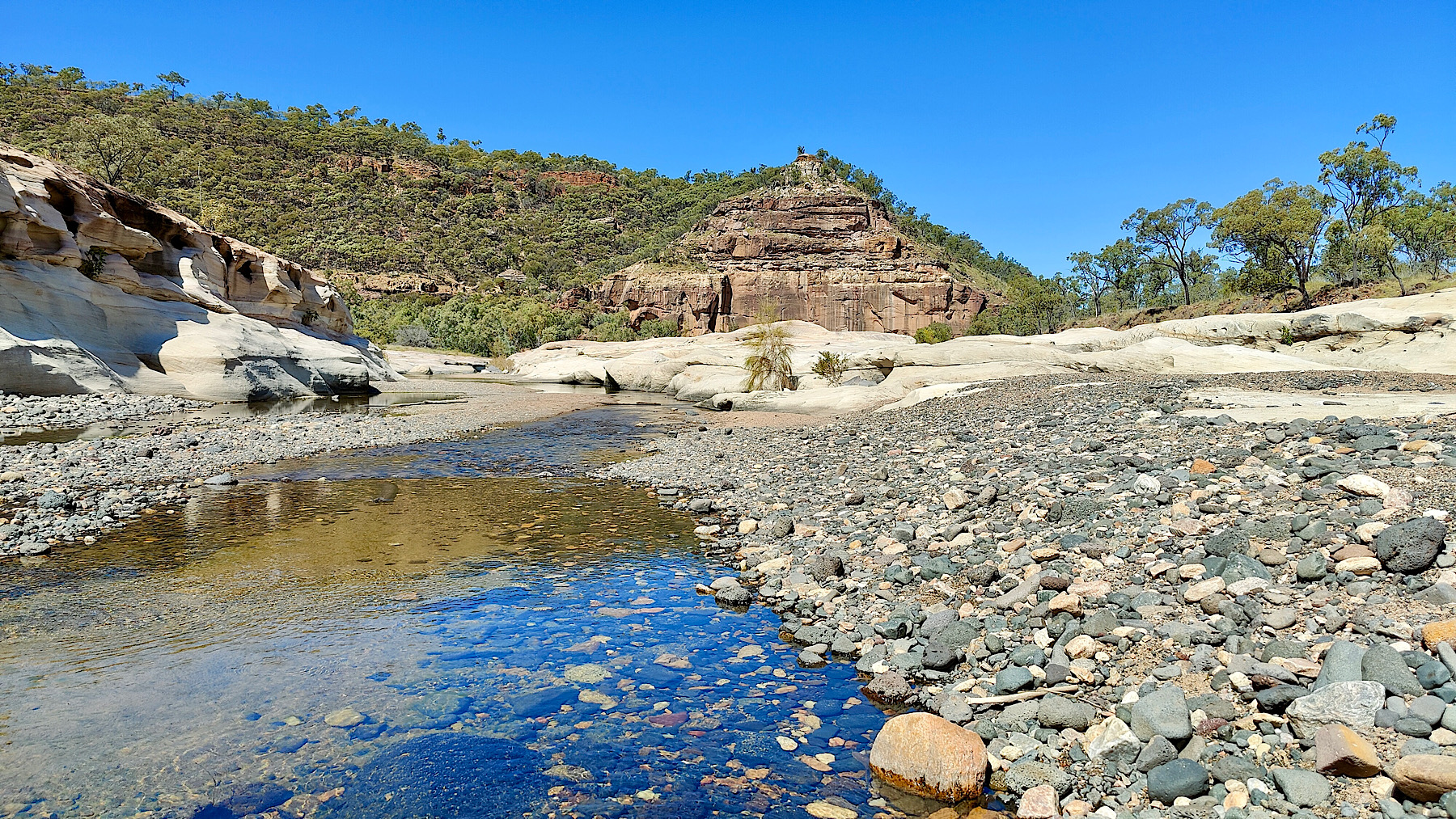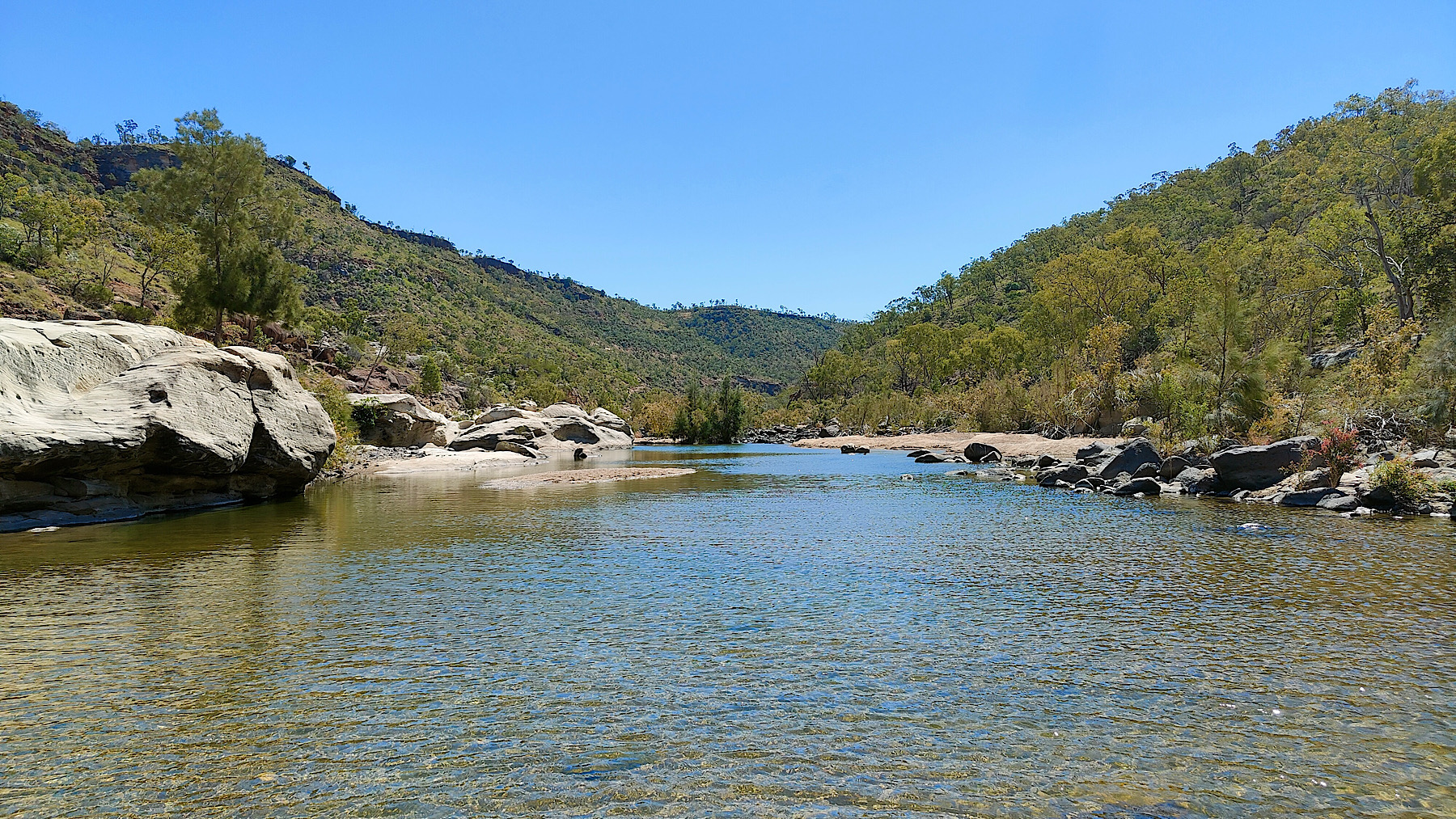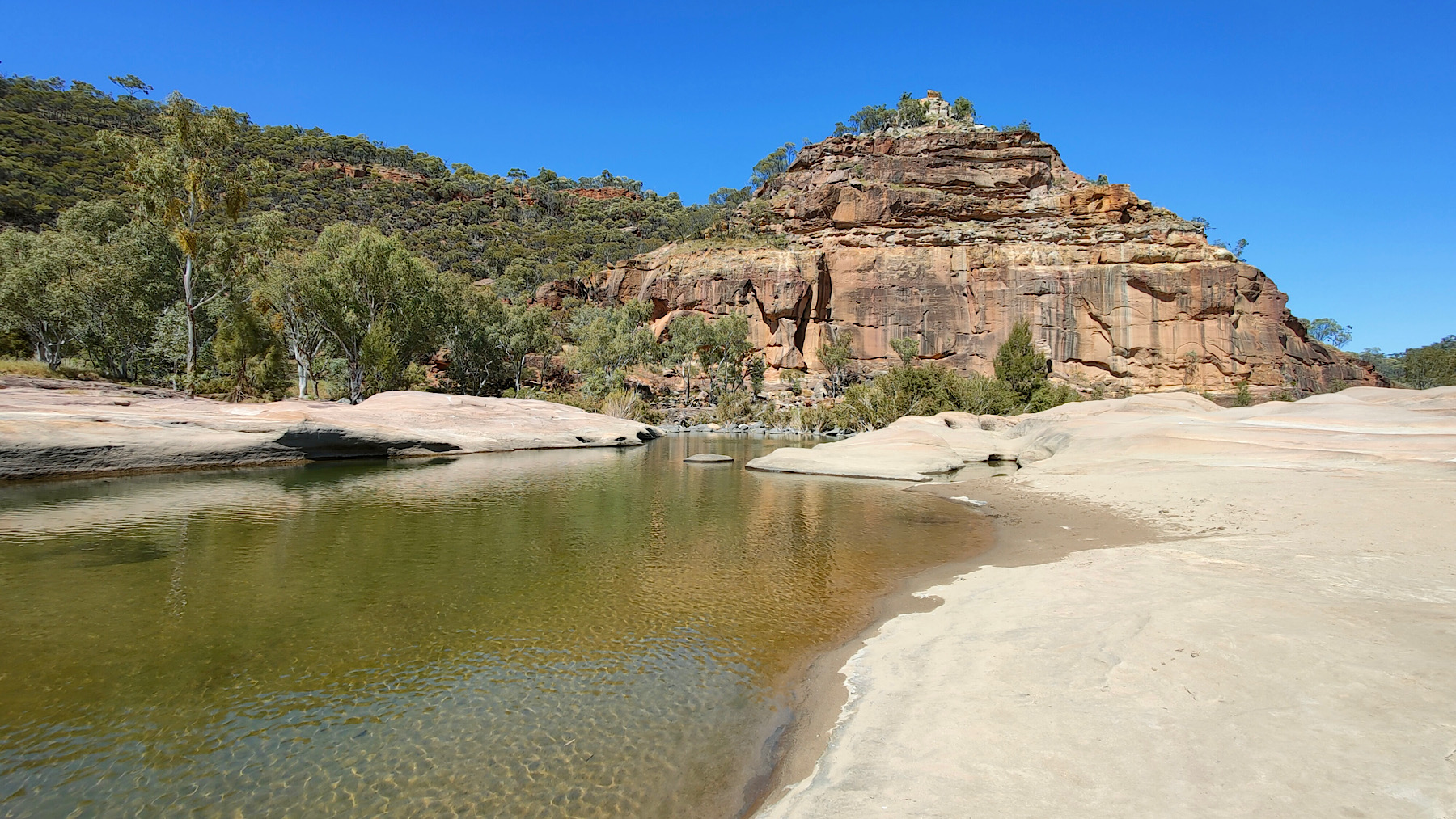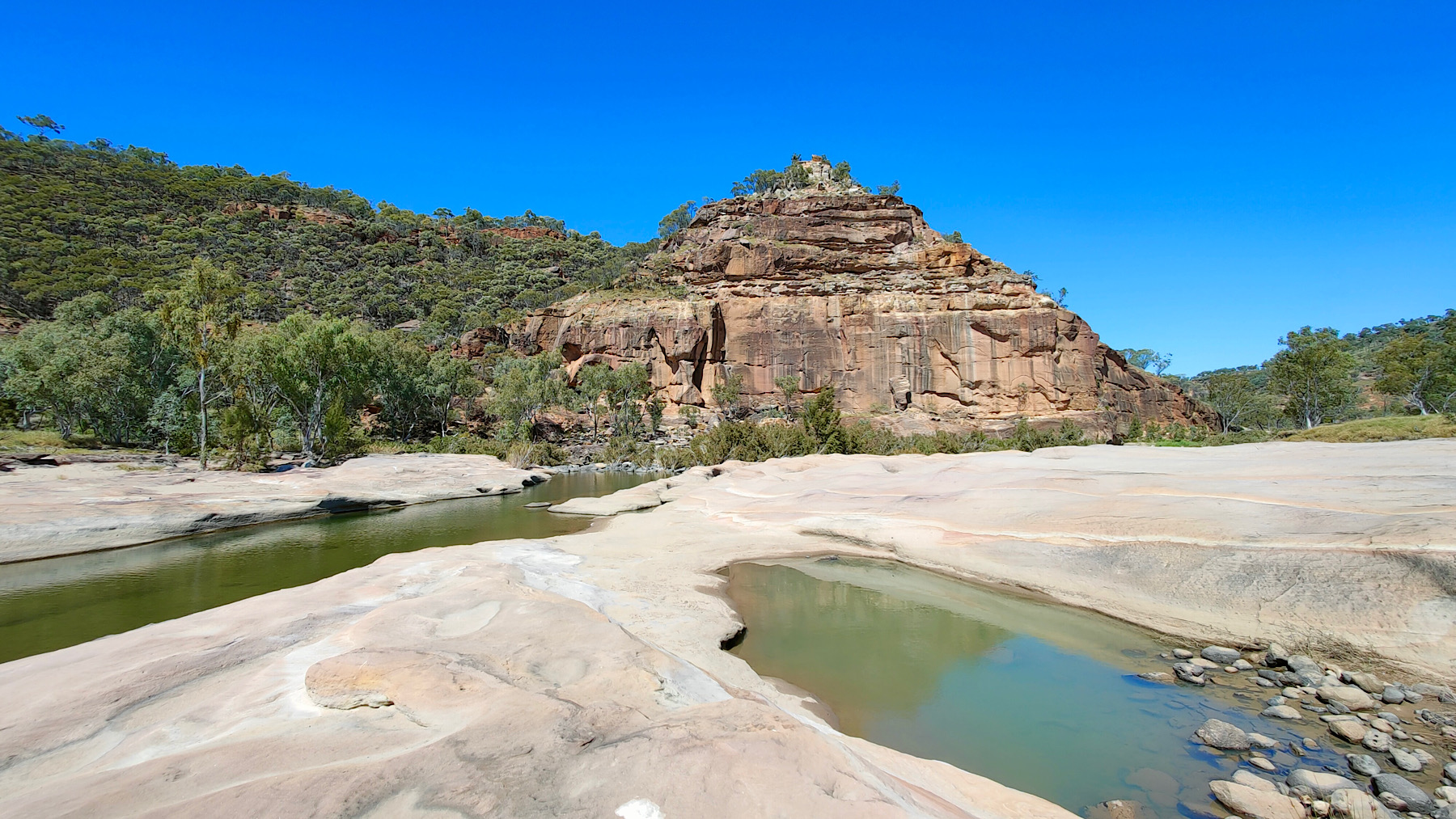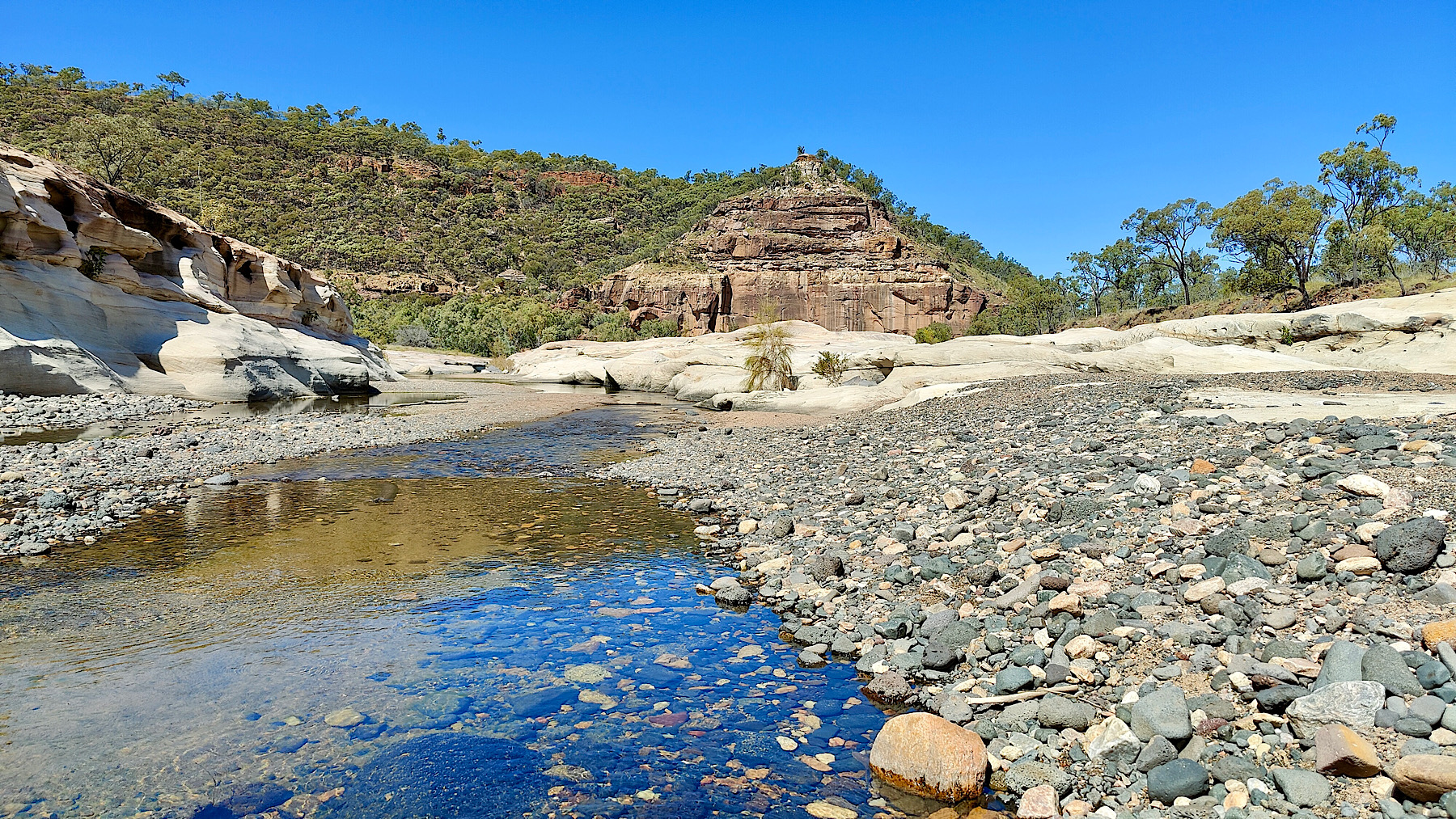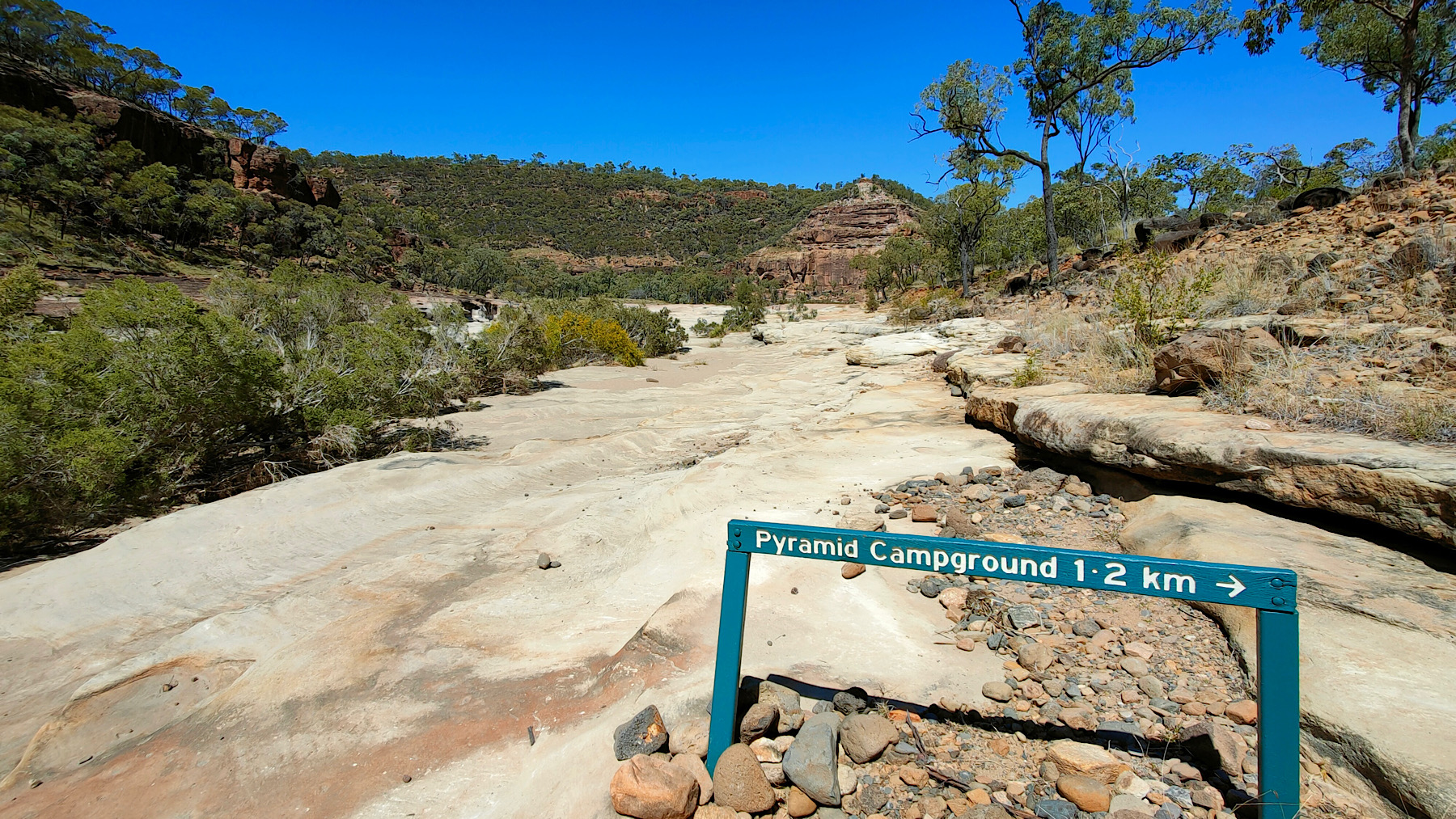 The walk back up is steep especially the bottom section. Lots of rocky steps sections but plenty of places you can stop take a well needed break, get some air back into your lungs and stop the heart beat racing so fast and as far as everyone else is concerned you are just stopping to look back at the view and take a photo. Lots of stops and photos 😂😂 Trust us everyone we saw going back up the hill were all puffing, red faced and very keen to move aside and let people pass for that well needed break. The track is listed as moderate. Just take your time and plenty of rest and drinks and everyone can make it. And like I said it really is worth the effort.
The Kennedy Development road up to Lynd Junction Road is mostly bitumen but has 30km of gravel/dirt road in 3 sections. The first section coming from Hughenden is red firm gravel and pretty smooth with them doing road works along it at the time we drove the road.
Then you get bitumen for a small section before hitting some more dirt road for about 10km which was pretty corrugated and had we know this for this long we would have let the tyres down on the van.
Then another small section of bitumen and then the last lot of dirt road which wasn't too bad. From Lynd Junction up the the Gulf Development Road (Savannah Way) to the left it was all bitumen. Eventually the whole Kennedy Development Road will be sealed.
Along the Kennedy Development road we stopped for one night at a place called Poison Creek, very rutted and dusty is spots, only ok for one night. After that there is a few gravel pits that we thought weren't too crash hot, close to the road, or small. So we stopped at the top just after we joined the Gulf Development Road on the left and Kennedy Hwy straight ahead. In a more hidden gravel pit with about 8 other campers. By this time rain had started to roll on in.