We spent a couple of days at Pinnarendi Station Stay. $20 unpowered and pick your spot. $30 allocated drive through site with water. https://thebrickoven.com.au/stationstay-details/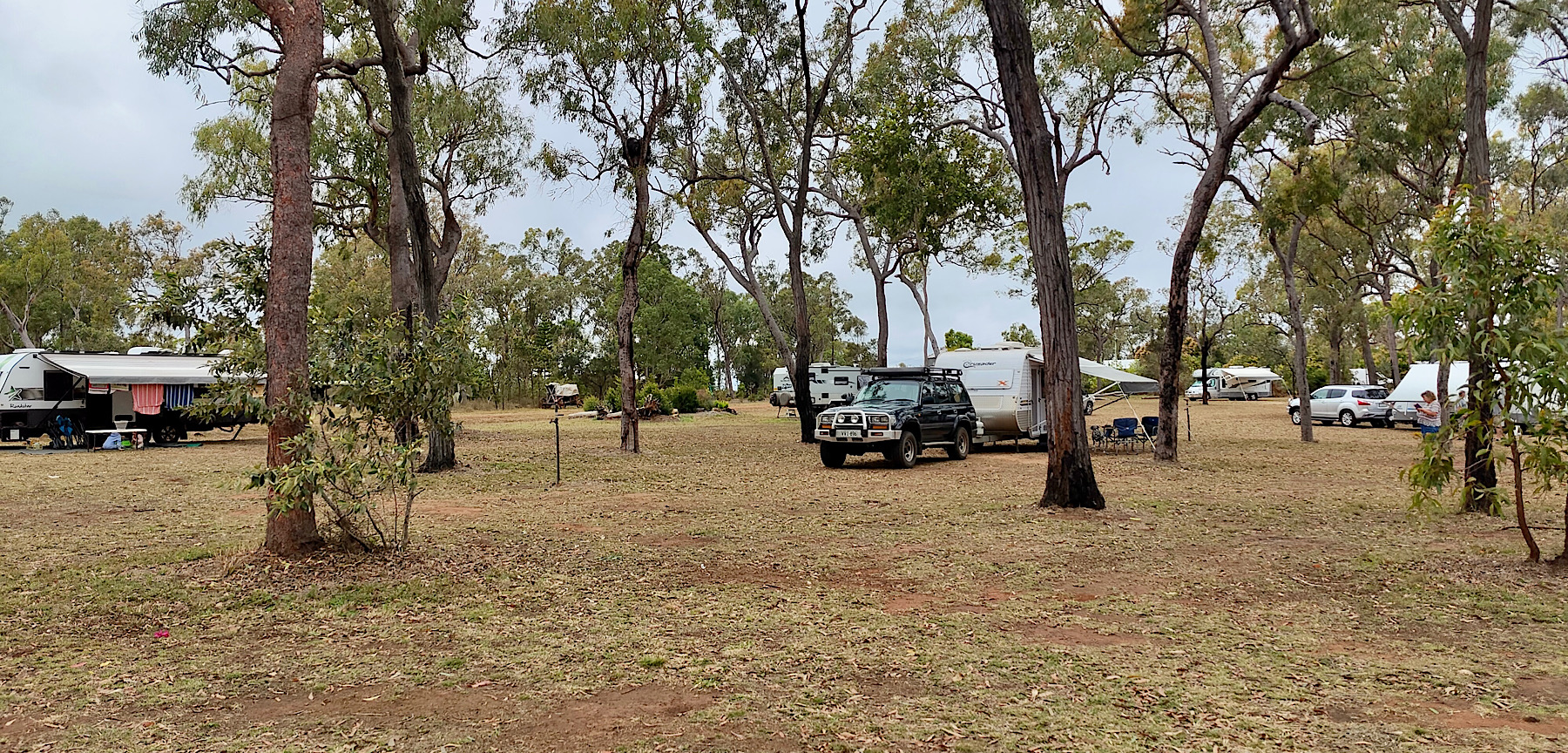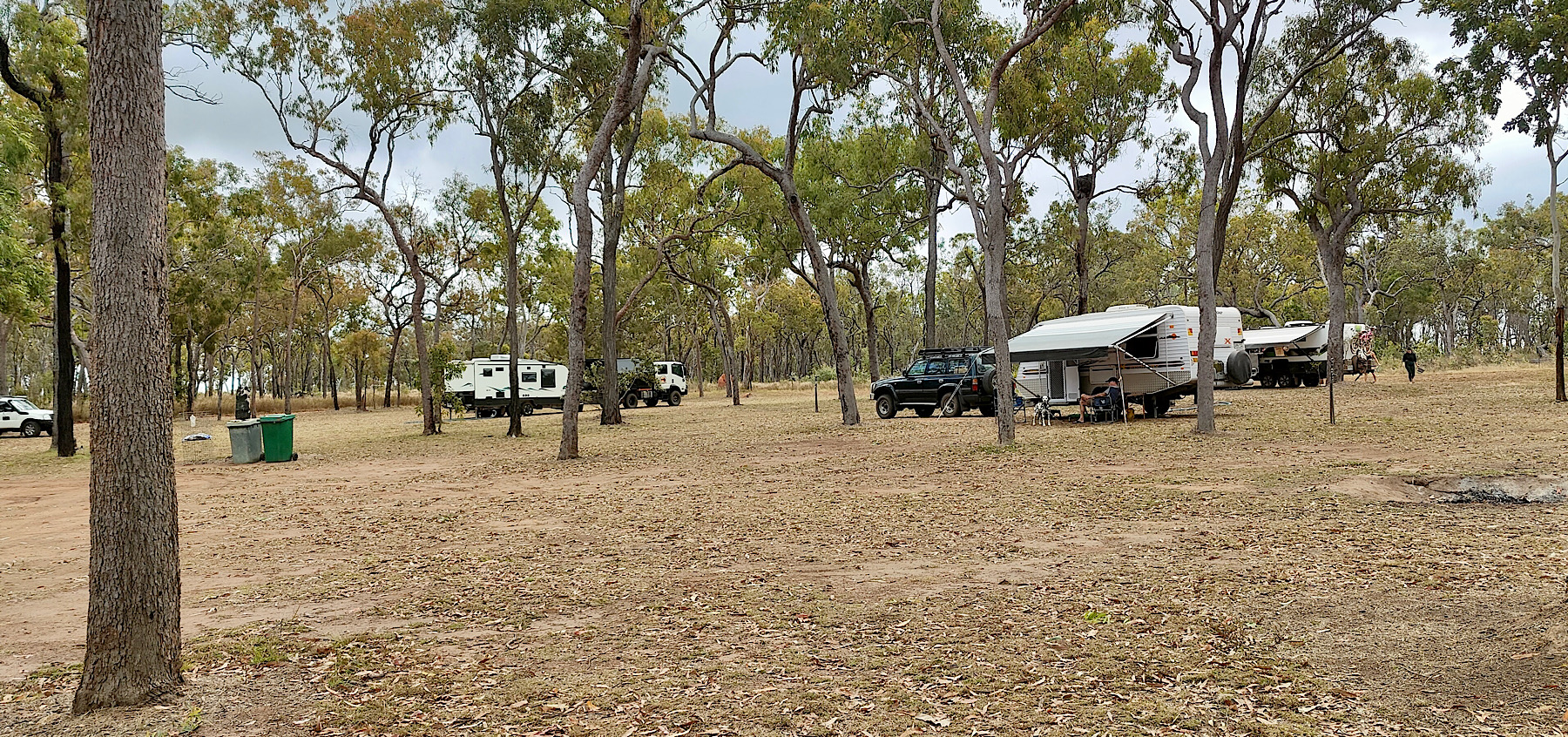 Amazing painted amenities block with laundry in the middle.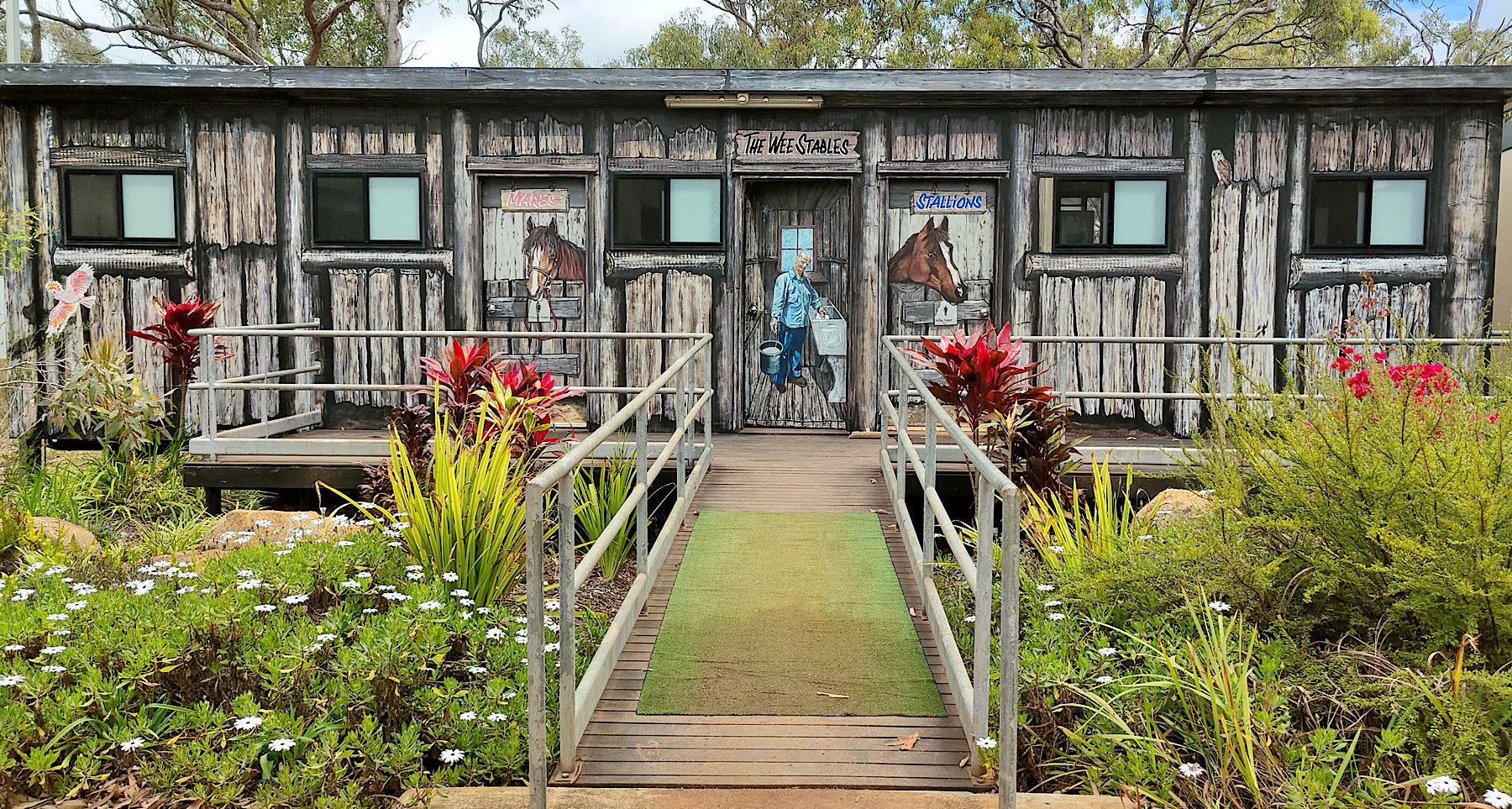 There is an onsite cafe called The Brick Oven, that specialises in Sourdough bread and pizza's. We can testify their sourdough toasties are very yummy.
We did a one night stop at a gravel pit before heading to Innot Hot Springs. We have stopped at the river several times for a paddle but never gone into the Caravan Park with several different hot pools at different temperatures.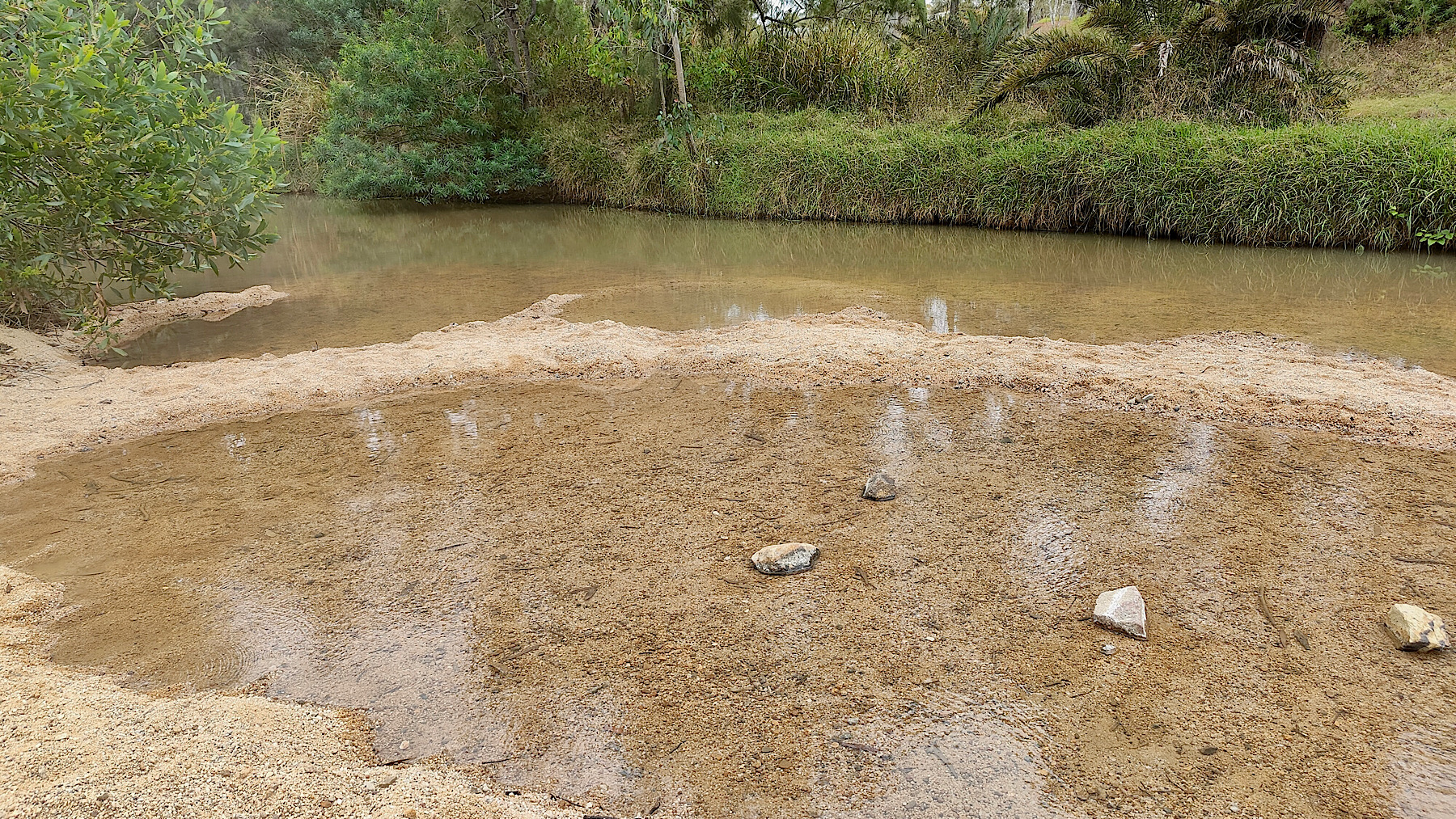 The river is very popular with lots of day trippers stopping in. The issue is it can be very hot, like burn your feet hot in some places. So anyone with children and dogs have to be very careful where you put your feet. You can see little bubblers of hot water coming up. Idea is you find some cool water and dig a hole in the sandy gravel and mix the waters together.
This time we thought we would splurge and go into the caravan park and enjoy the pools which are open 24hrs a day. Have to say we were rather disappointed with the place. At the time we were there new owners had taken over the place and new extra staff were put on. There have only owned it for 8 weeks and have been flat out trying to bring the place up to scratch and we found them all very friendly.
The previous owners it seems just collected the money and did not put anything back into the place. It's old and in need of a lot of TLC. The hot pools outside in particular where not clean. But they did get a high pressure clean inside the pools walls and floors with lots of black yuck cleaned off while we were there and some other fixing up. So obviously the new owners are aware the place needs a lot of TLC. Because of this in a few more years we might drop in again and see if the improvements continue, they certainly have some big ideas for the place which will be great.
At present it is $40 for power and water hook and 24hrs access to the pools. But $37 unpowered and no water hook up we felt was a bit steep. Day visitors pay $10 per adult not sure of child rates. Pricing structure would have to change before we stayed there again. Keep in mind this is what it was like when we were there, this is our opinion and experience and when you visit it might be completely different. We were not alone in our views though with many saying how dirty the pools were.