The next few days and nights was just moving up and west. We stopped at MacRossan Park on the Burdekin River, about 22km east of Charters Towers which wasn't a bad spot. Very busy but also a very large area 7 day limit but some looked liked they were setup for a longer stay. Many using it as a base to explore the area.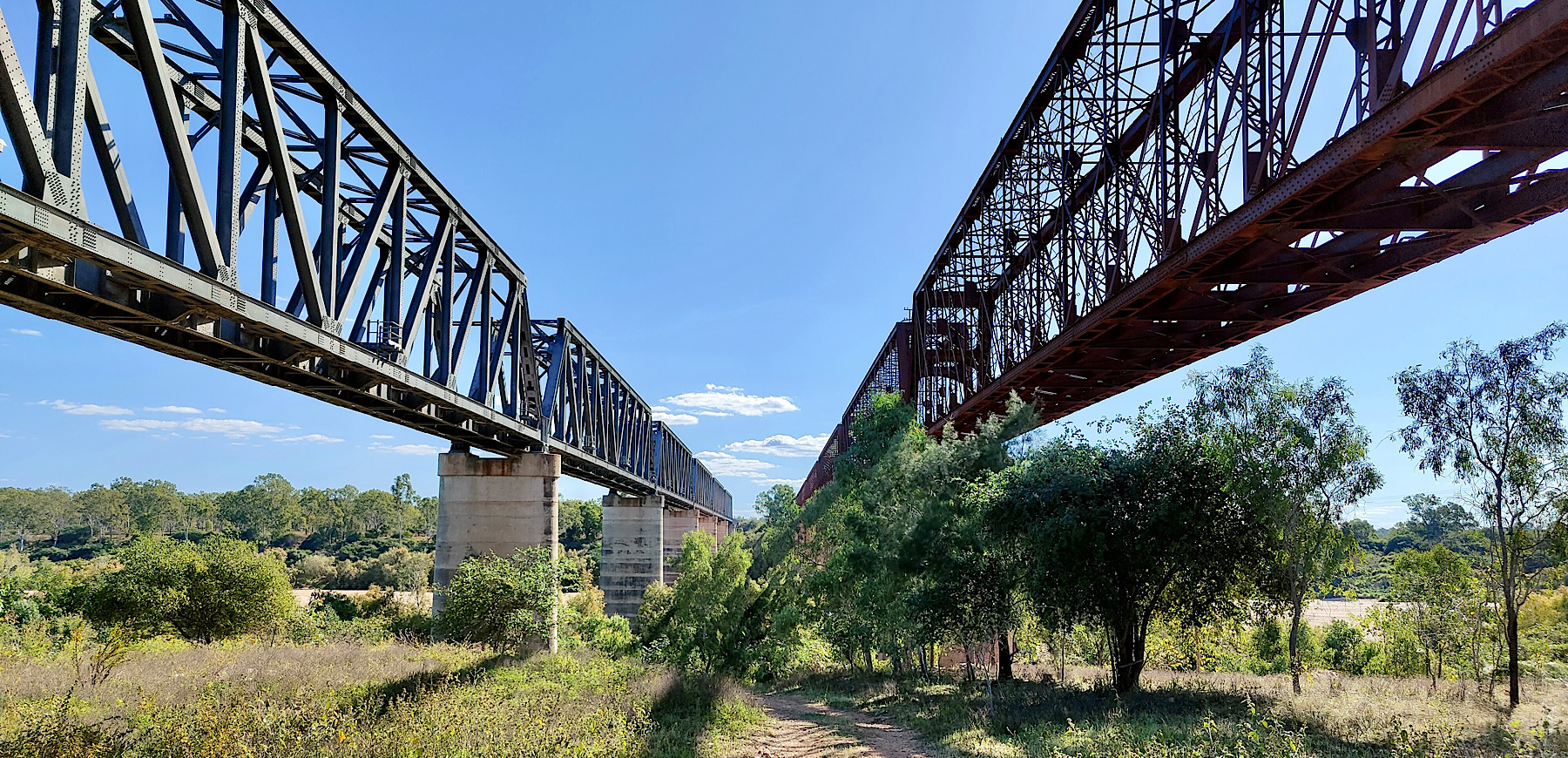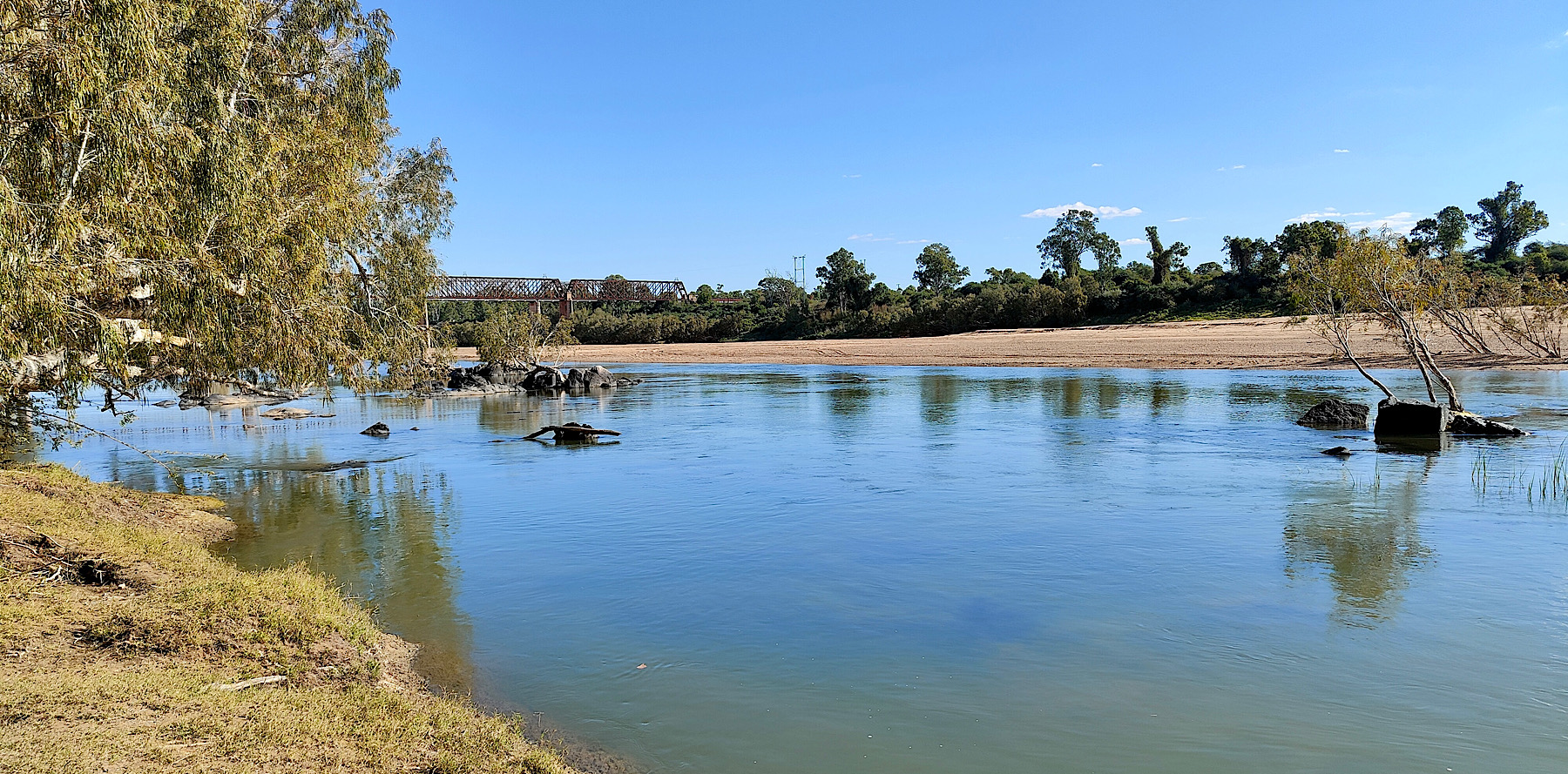 Some shopping in Charters Towers, we have been here before and explored the area, so felt no need to do it again. We don't find Charters Towers very RV friendly with it being very hard to find parking spots with a van close to the main area.
That night we stopped at Campaspe River Rest Area approx 90km west of Charters Towers. A small popular area next to the river, next to the bridge going over the river and railway lines around the back. Does have toilets and some tables. It's a pretty spot next to the river and we went down and explored the area but at night, very noisy with trucks and cars going over that bridge and at least 4 trains during the night.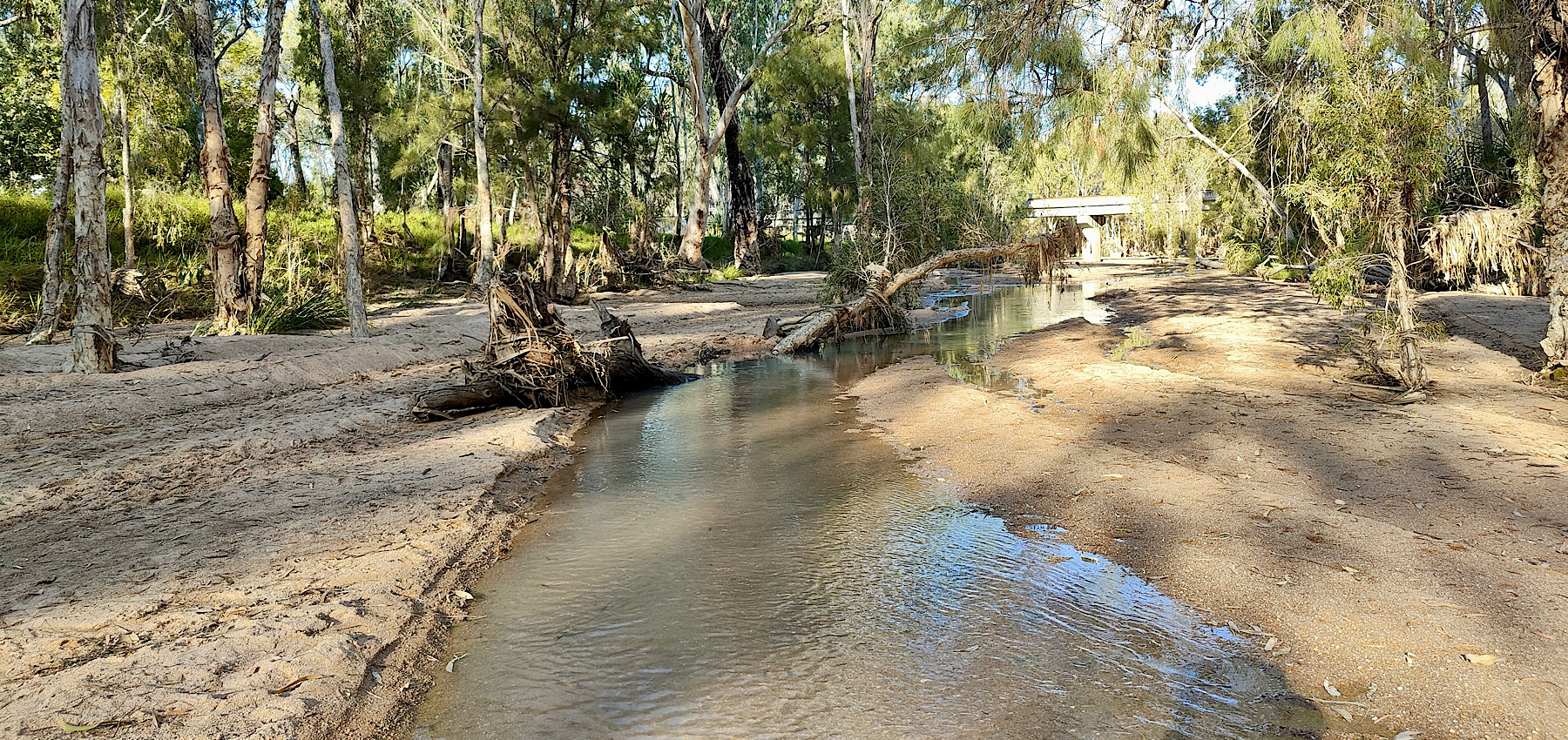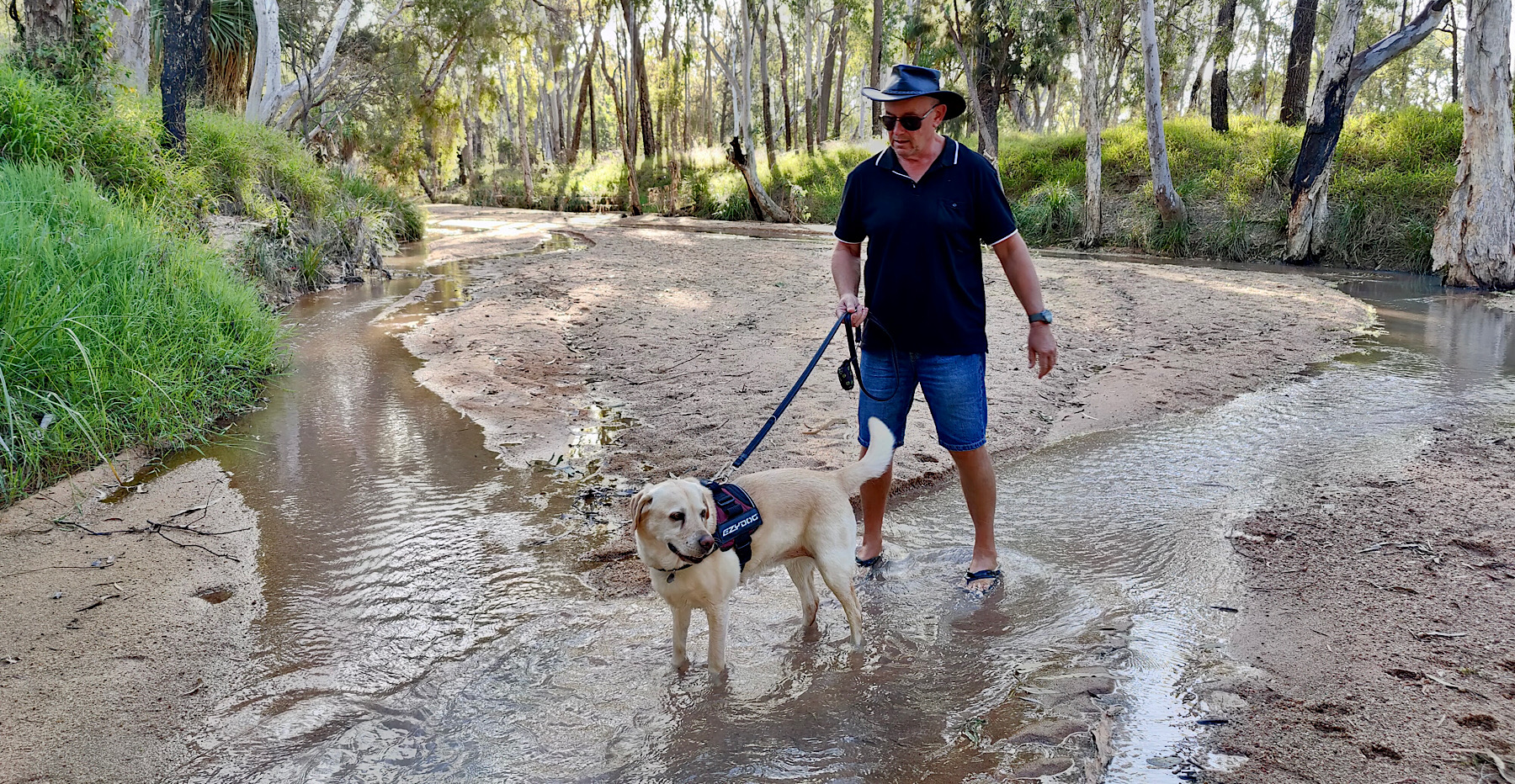 We were undecided on where to head after Hughenden as our original plans were to continue to head further west stopping at Richmond, Julia Creek, Cloncurry, Corella Dam, Mary Kathleen Ruins, Mt Isa, then up to Gregory River, Normanton and along the Savannah Way. All areas we had done before but also keen to be able to spend more time at them. But with several awesome camping spots being closed on the Gregory River and the cost of fuel, uncertainty of the weather and knowing we had to head down the coast to Brisbane by Christmas we decided to start to head north from Hughenden.
The weather really hasn't been kind to us since we hit the road full time. We had one beautiful weather day at Hughenden staying at the RV park there. You can stay for free for 7 days with registration of your vehicle. It is close to the lake where you can swim, fish, kayaking and other water sports. There is a 2.5km walking/biking track around the lake.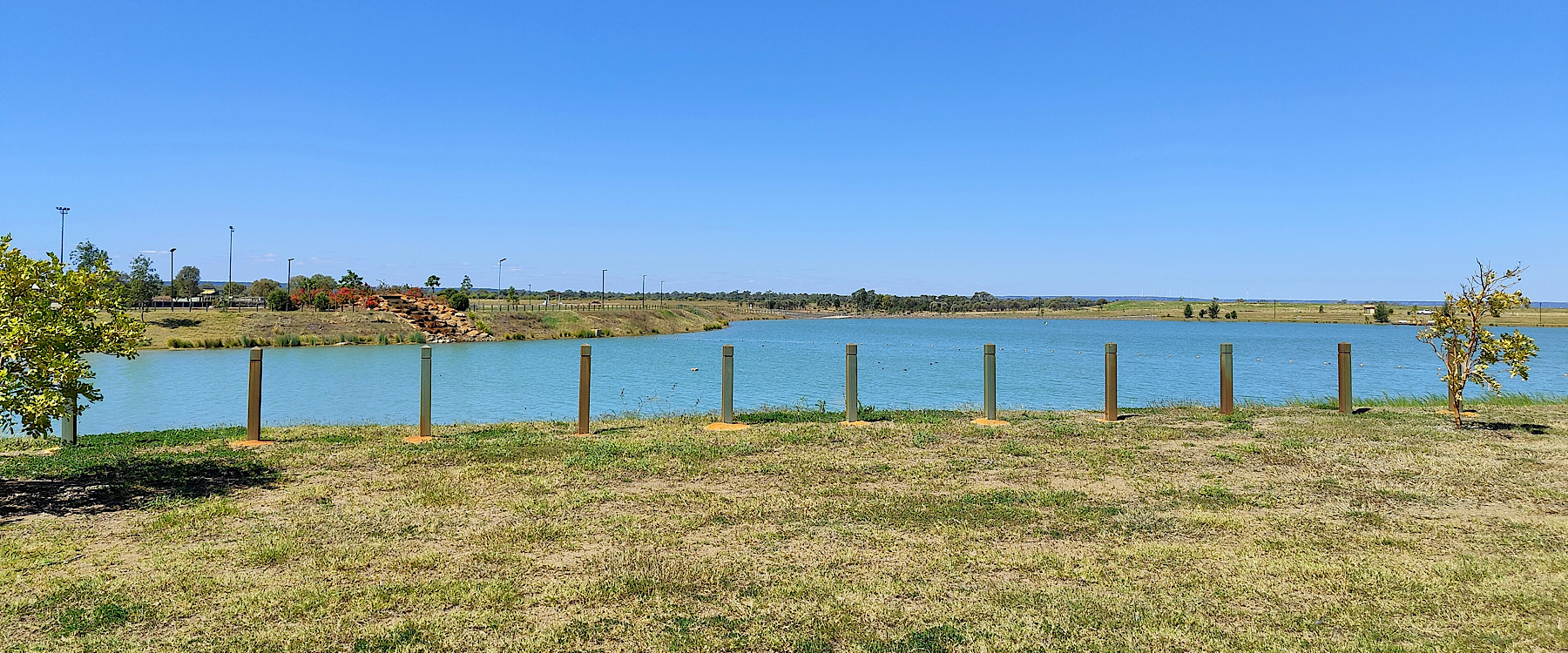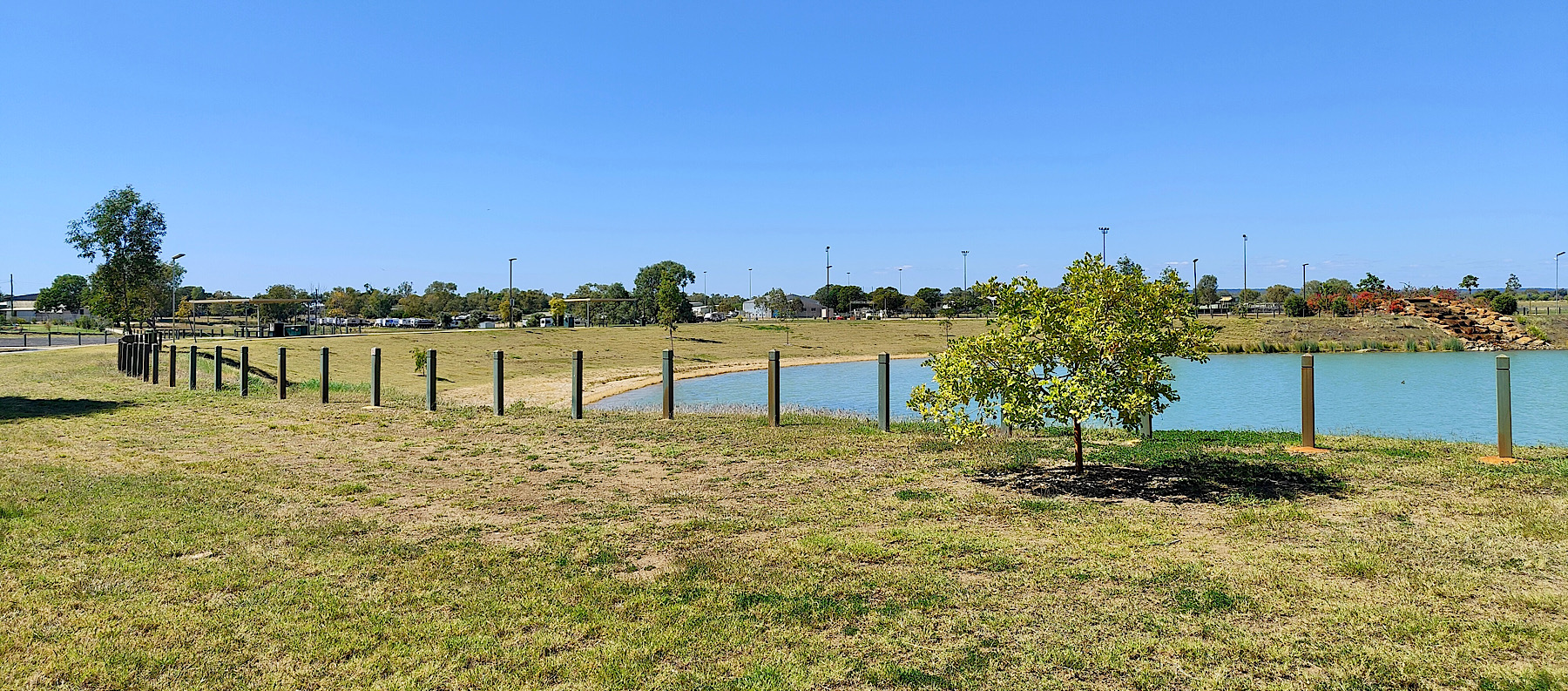 The RV park has potable water, lots of bins, a clothes line and a undercover shelter/kitchen area. It's right next door to the Showgrounds. You have to be fully self contained, they are very strict about grey water hitting the ground, which seems a little crazy as the area is very very dusty. It's a short walk into town.
"Mutt" is a replica of the Muttaburrasaurus.
By about 7pm on our first night the winds started to hit. Everything had to be bought in, awning down with up to 50km winds gusts hitting the van. For the rest of the 3 days we were there we had wind with dust blowing about the park. We mostly had to spend our time in the van.
During the rest of the week trucks loaded with horses some towing caravans, some bringing in large bales of hay started setting up at the Showgrounds. Turns out there was a Camp Draft over 3 days from Friday at the Showgrounds with events going on at night and starting at 6.30am every morning. Now something we might like to go and watch sometime but camping right next to it with the wind and dust coming from that direction, no we decided enough was enough and it was time to move on.