Paronella Park is again one of those places that has been on our to do list for years. And wow was it worth the wait. This really is a must do if you are in the area.

Jose Paronella's dream was to build a castle. He chose a special part of Australia and created Paronella Park. On 5 Hectares beside Mena Creek Falls he built his castle, picnic area by the falls, tennis courts, bridges, a tunnel, and wrapped it up in an amazing range of 7,500 tropical plants and trees (now a lush rainforest!). It opened to the public in 1935.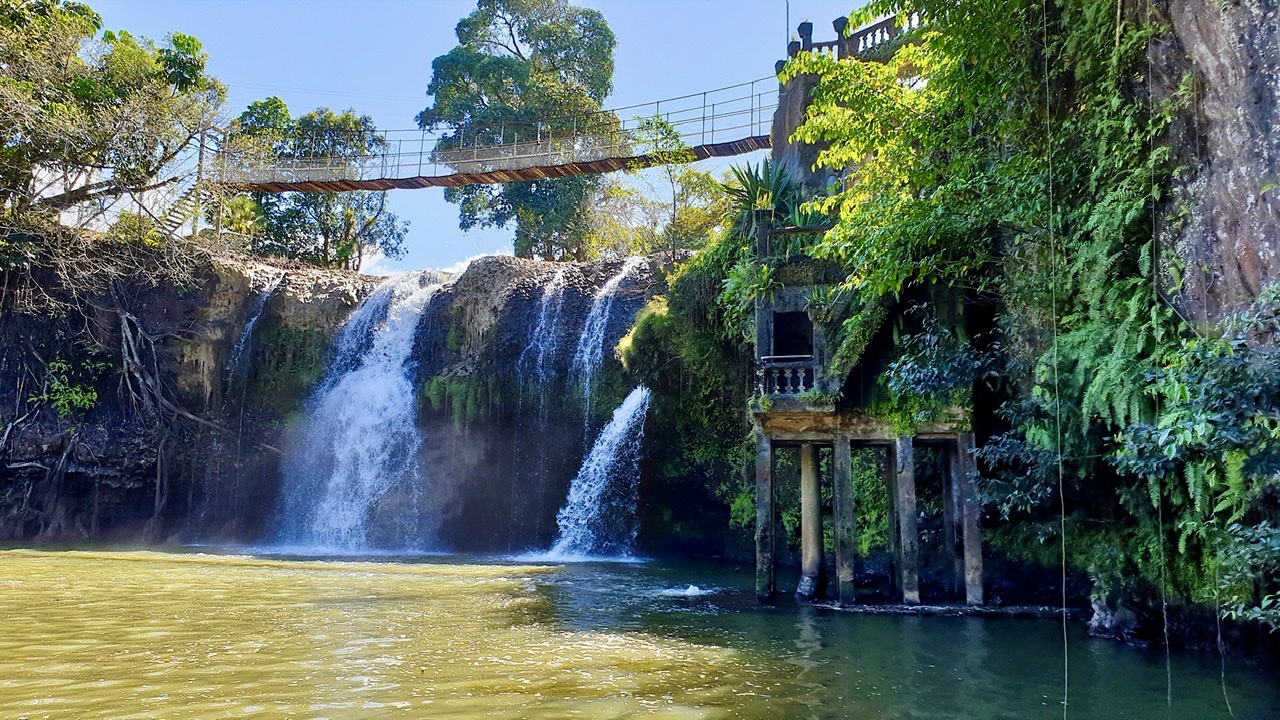 The entry fee covers, entry into the park and one nights free caravan site.  And a return 2 year pass. There is a caravan park but sites are small and you have to book well in advance. The biggest area is what is called "The Paddock" you have to be self contained to stay here It is a short walk back to Paronella Park or a shuttle bus will pick you up and drop you off. Dogs are allowed in The Paddock but not to wander around Paronella Park with you, you can leave them tied up onto the veranda at the Café in the park.
A 45 minute guided walk takes the visitor through the highlights of the Park and tells the extraordinary story of Jose Paronella's dreams and vision. 
The Darkness Falls Tour – You are shown the secrets and delights that are Paronella Park at Night, a special way to extend the Paronella Park Experience.
We were fortunate to be there when the String Family was performing at the park. A very talented family of 4 perform every night and entertain the crowds with their stunning performance with the rainforest as their backdrop.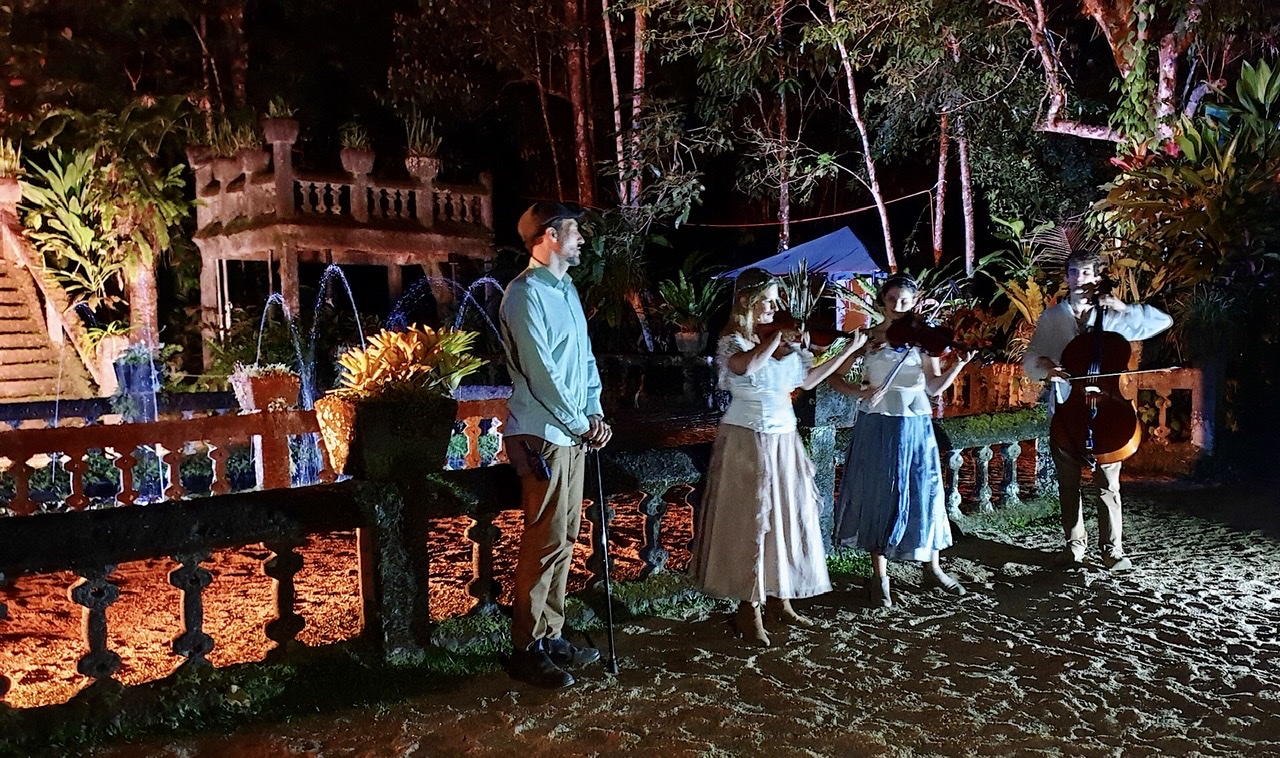 The Hydro Tour – Is North Queensland's first river driven Hydro Electric Generator. Commissioned in 1933, refurbished in 2009; once again provides all the power used by the Park.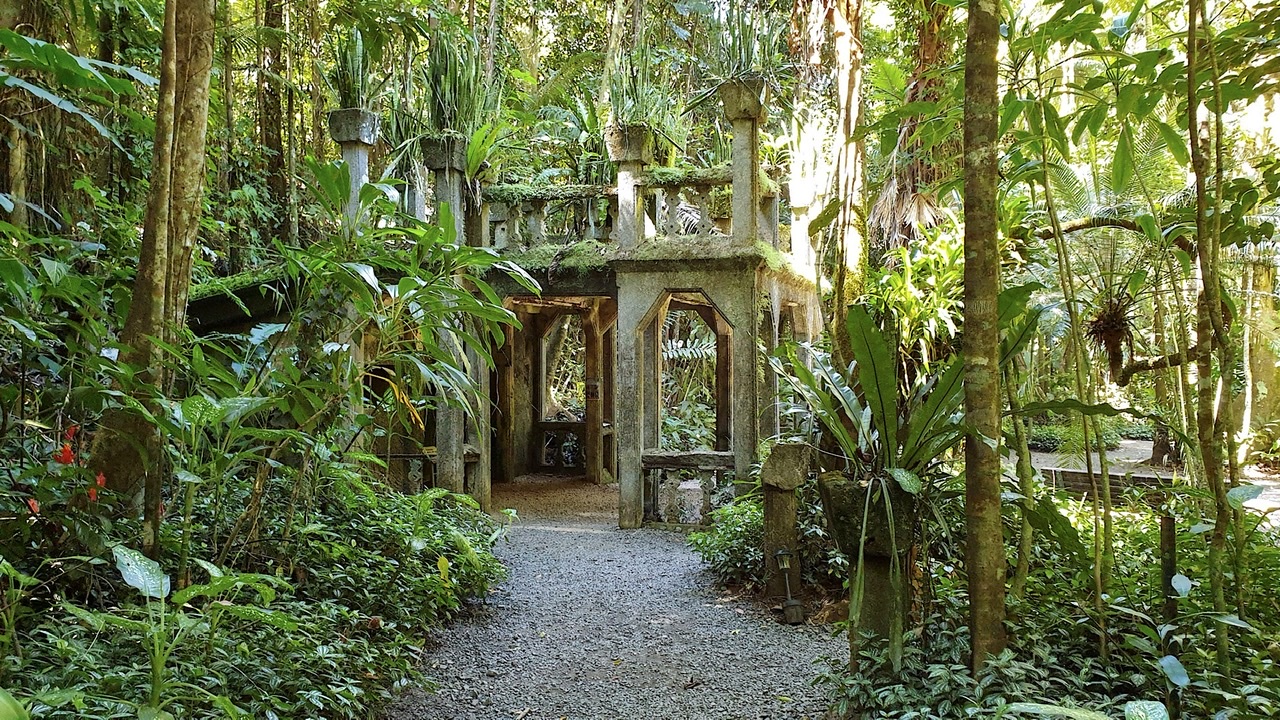 Not only was the place amazing, we found the staff to be extremely friendly, helpful, knowledgeable and they kept thanking everyone for being there to support Paronella Park. We highly recommend a visit to Paronella Park it was certainly one of the highlights of our trip.