We arrived in Winton about morning tea time. After a cuppa we had a walk up the Main Street and checked out the new building being built to replace the Waltzing Matilda Centre that unfortunately burnt down a few years ago. So good to see they are replacing it, the old one was great.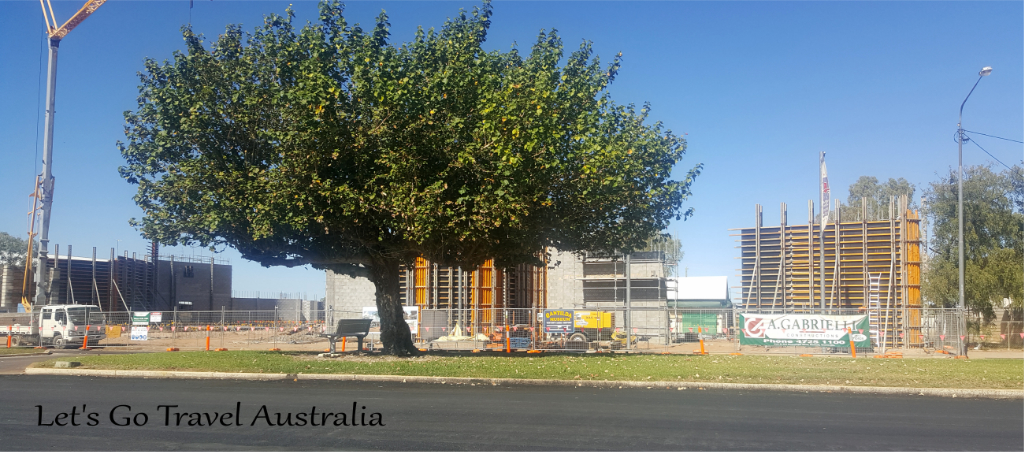 After filling up with fuel we went and had a look at Arno's wall. The wall is 2m high and is over 70m long. It is made from concrete and rock bought in from Arno's opal mine at Opalton and has all sorts of bits and pieces like old lawn mower, microwave, oven, whole motorbikes, boat propellers, plates, cash registers, typewriters, even the back end of a cement mixer and even the kitchen sink. Why we don't know, someone was a little eccentric we think.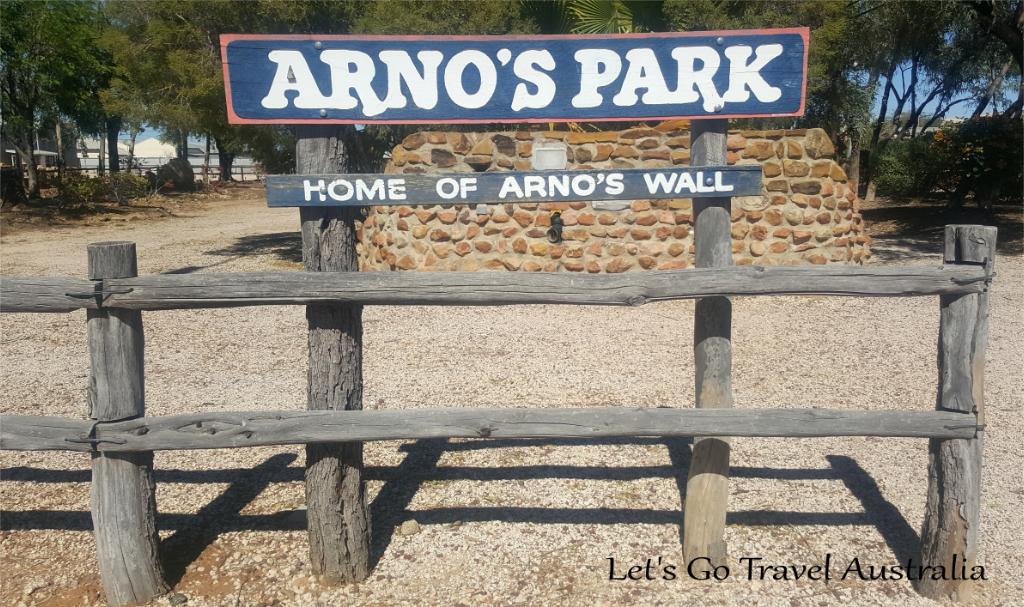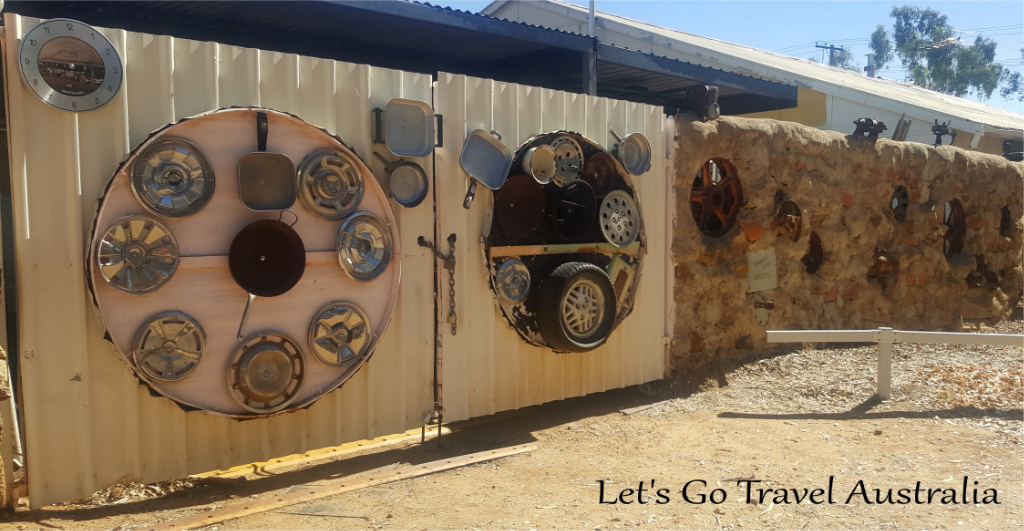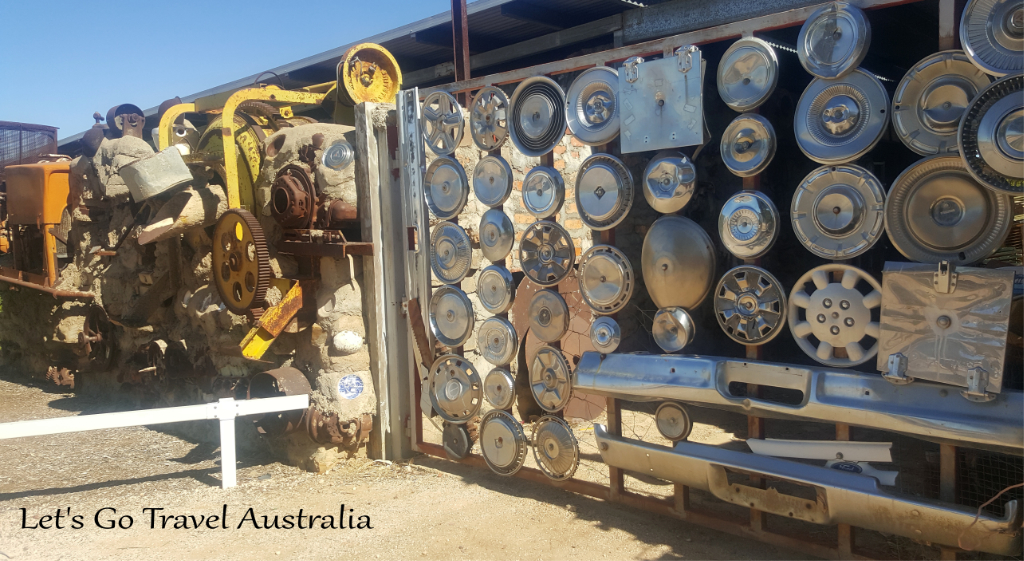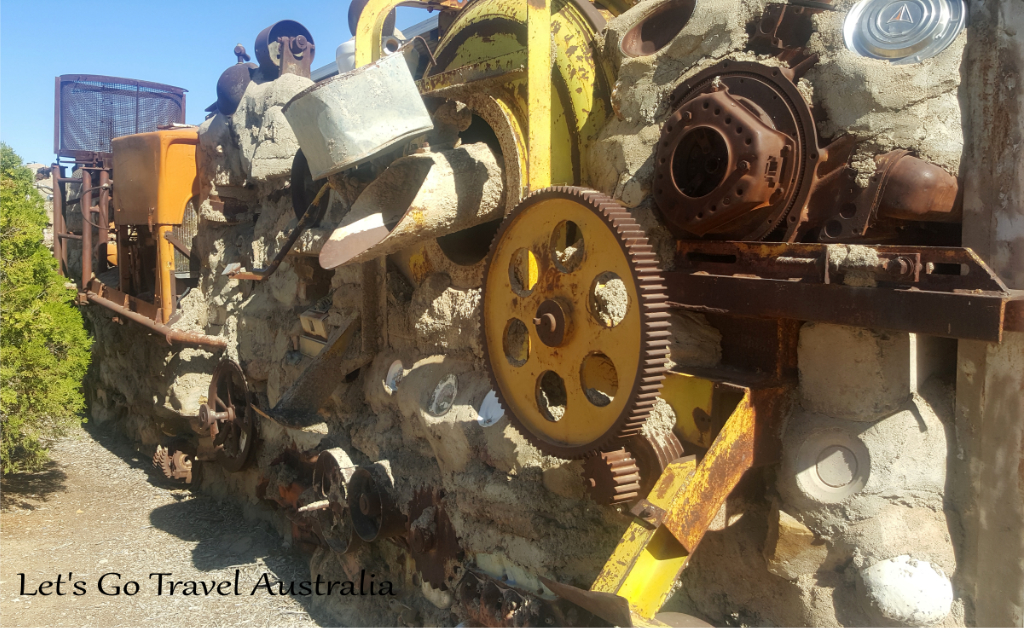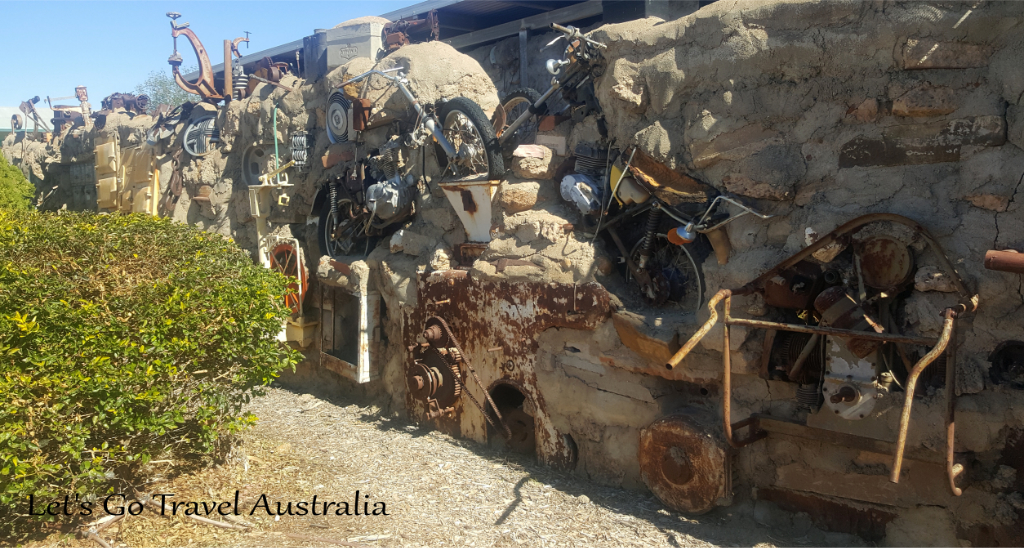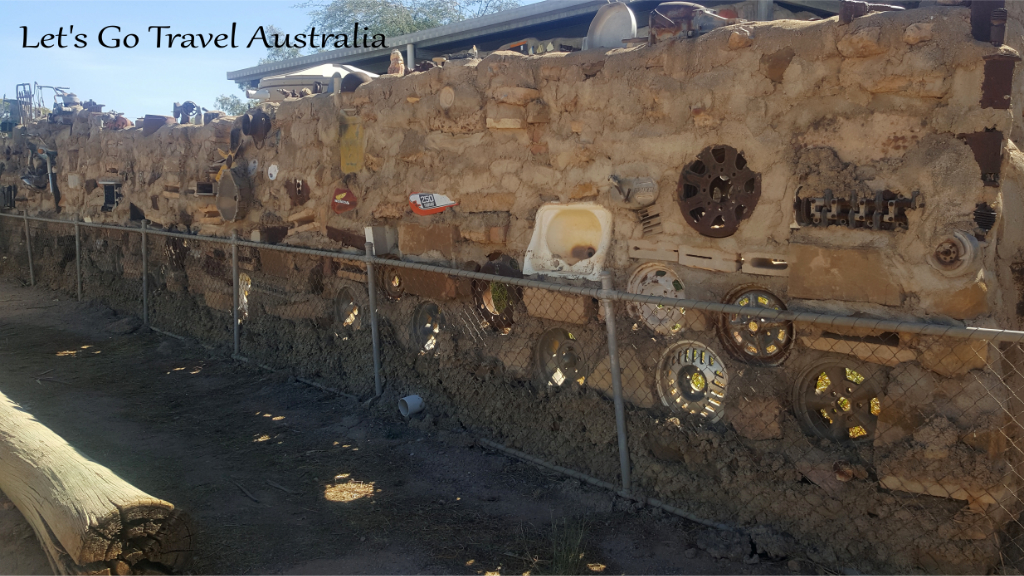 Since we had looked at most attractions in Winton and Longreach it was mostly just a drive through this time.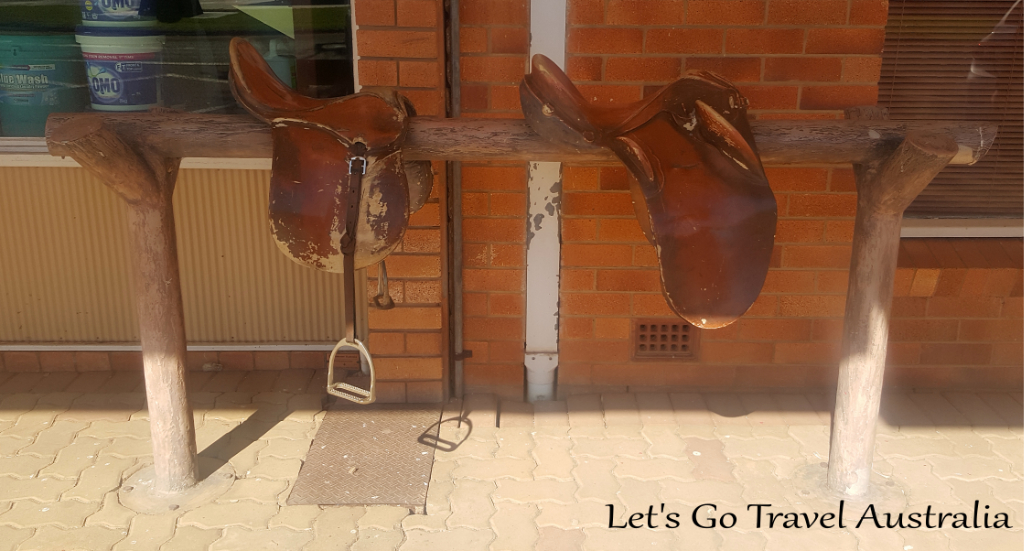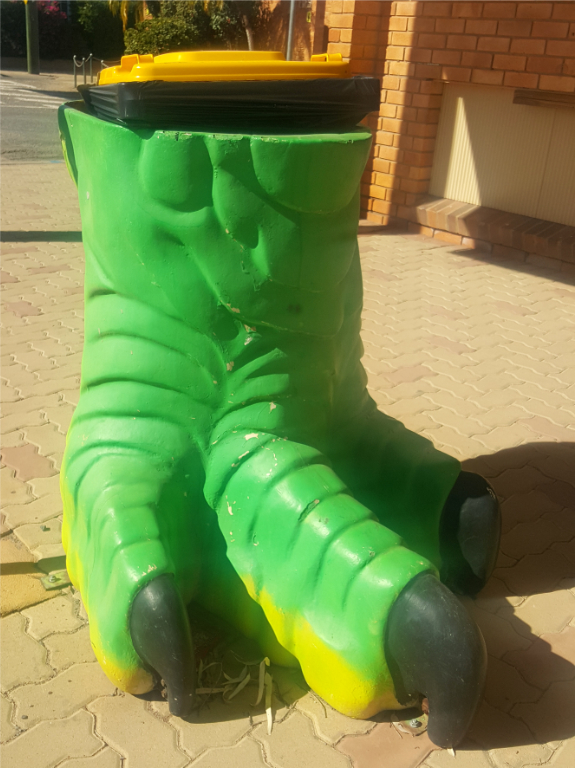 We stopped at Ilfracombe and went to the Artesian Spa which we hadn't done before even though we had passed by several times. It is only open certain hours and cost $2.60pp. It was pretty good, about 37 degrees and a very popular spot. We did find later our eyes stung, we smelt of bleach and were very thirsty. Bit to highly chlorinated we think, so something to keep in mind if you are senstive to these things.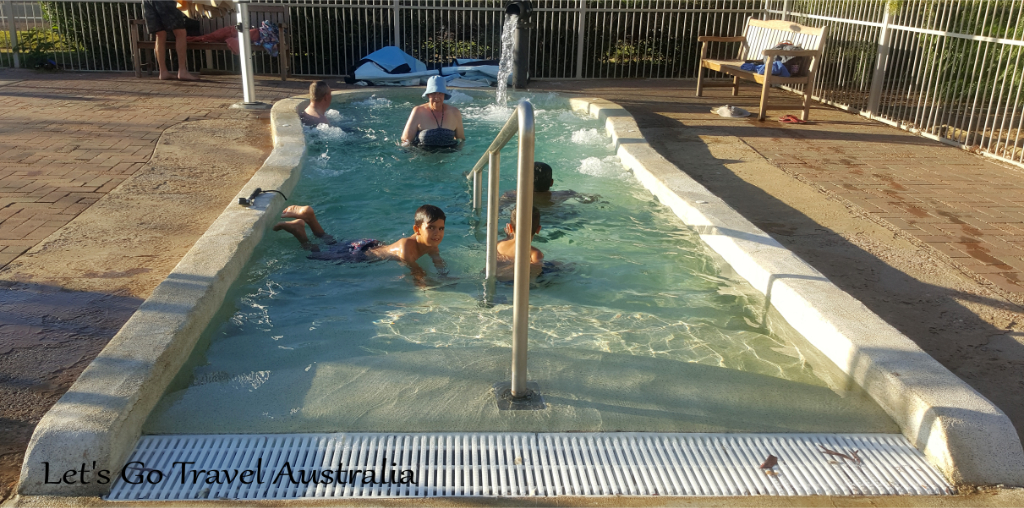 We stopped for the night a few kms outside Ilfracombe at a big free rest area. Bit dusty, crunchy grass and prickles, you can get a fair way off the road.