After our time in Chillagoe we popped down the range to Kuranda for a few days. We have been to Kuranda 4 times, the first time about 34 yrs ago when we came up from Cairns via the Kuranda Train. Back then the original markets were awesome, unfortunately the current ones are not a scratch on what they once were. To us the whole village has lost the feel it once had. We didn't really like the place we stayed at called The Billabong for several reasons, one was it was very dusty.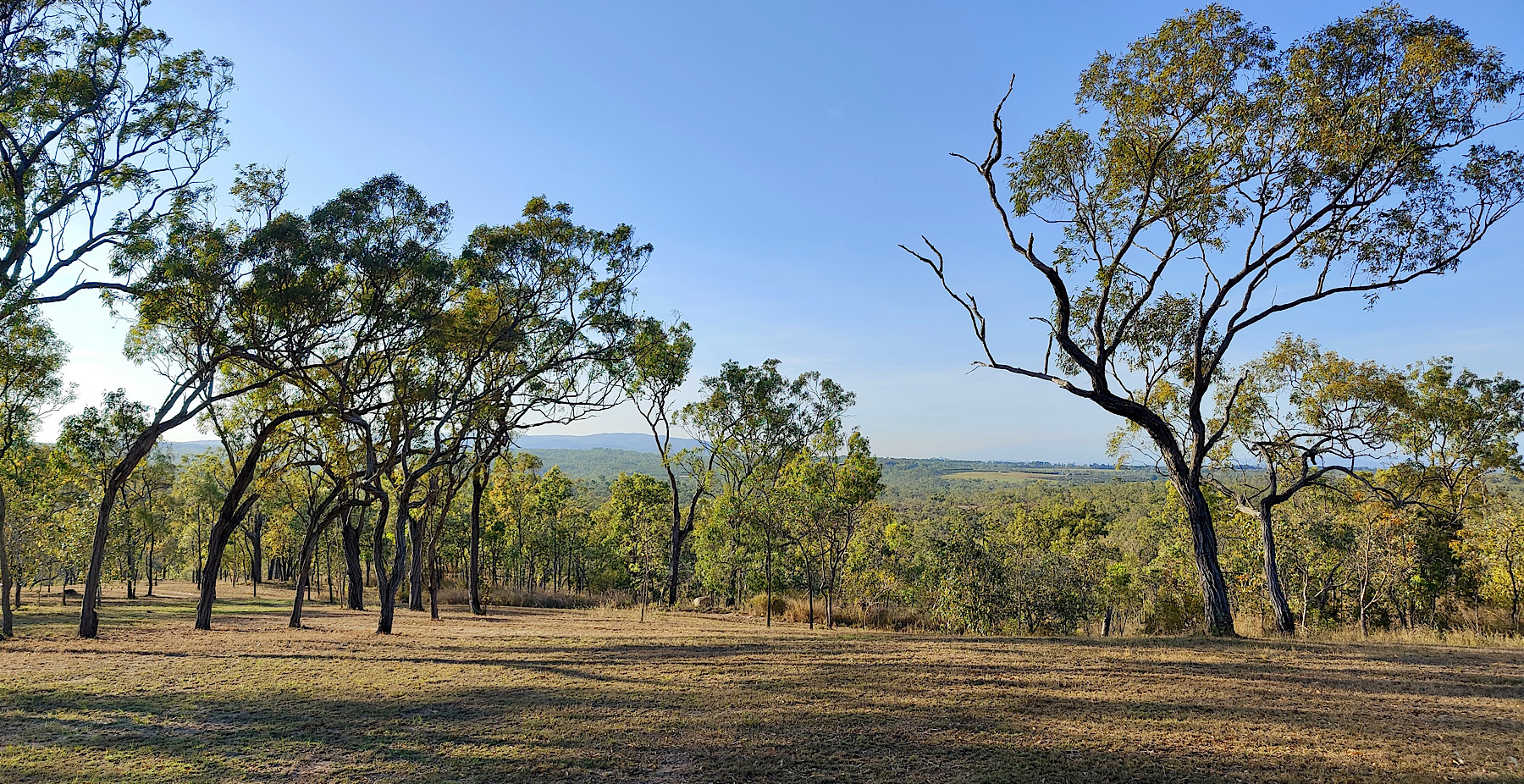 We have come back up to Mareeba to see out the school holidays, also get a few odd jobs done. Staying at a great place called Mareeba Bush Stays.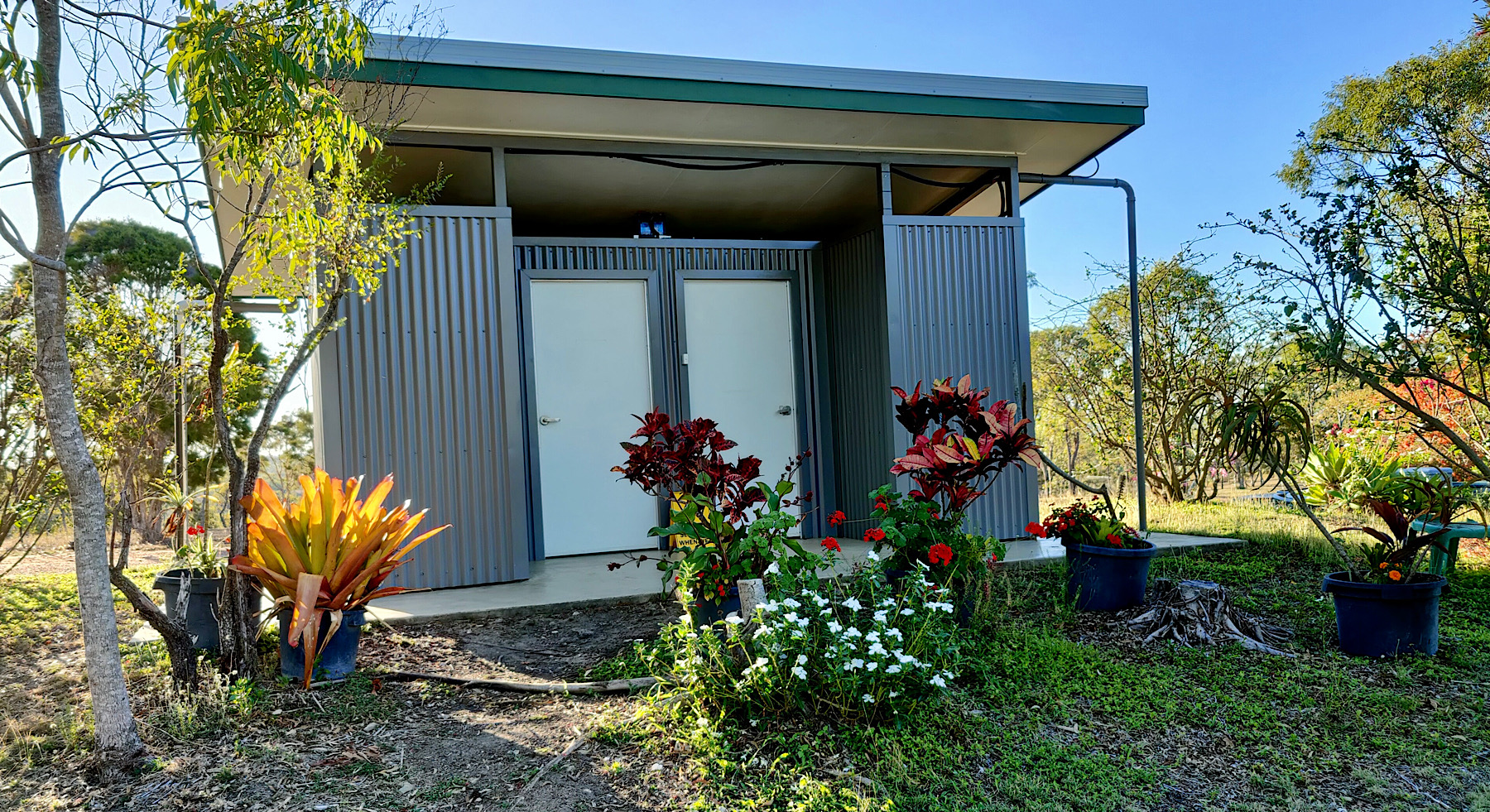 Cost at the time we stayed was $15 unpowered and $20 powered. Set on 150 acres in a bush setting with lots of trees with some open spaces. 2 dams, small amenities block, no potable water or bins. The ground is a undulating but amongst the camping area you can find some flat spots. Great views in any direction.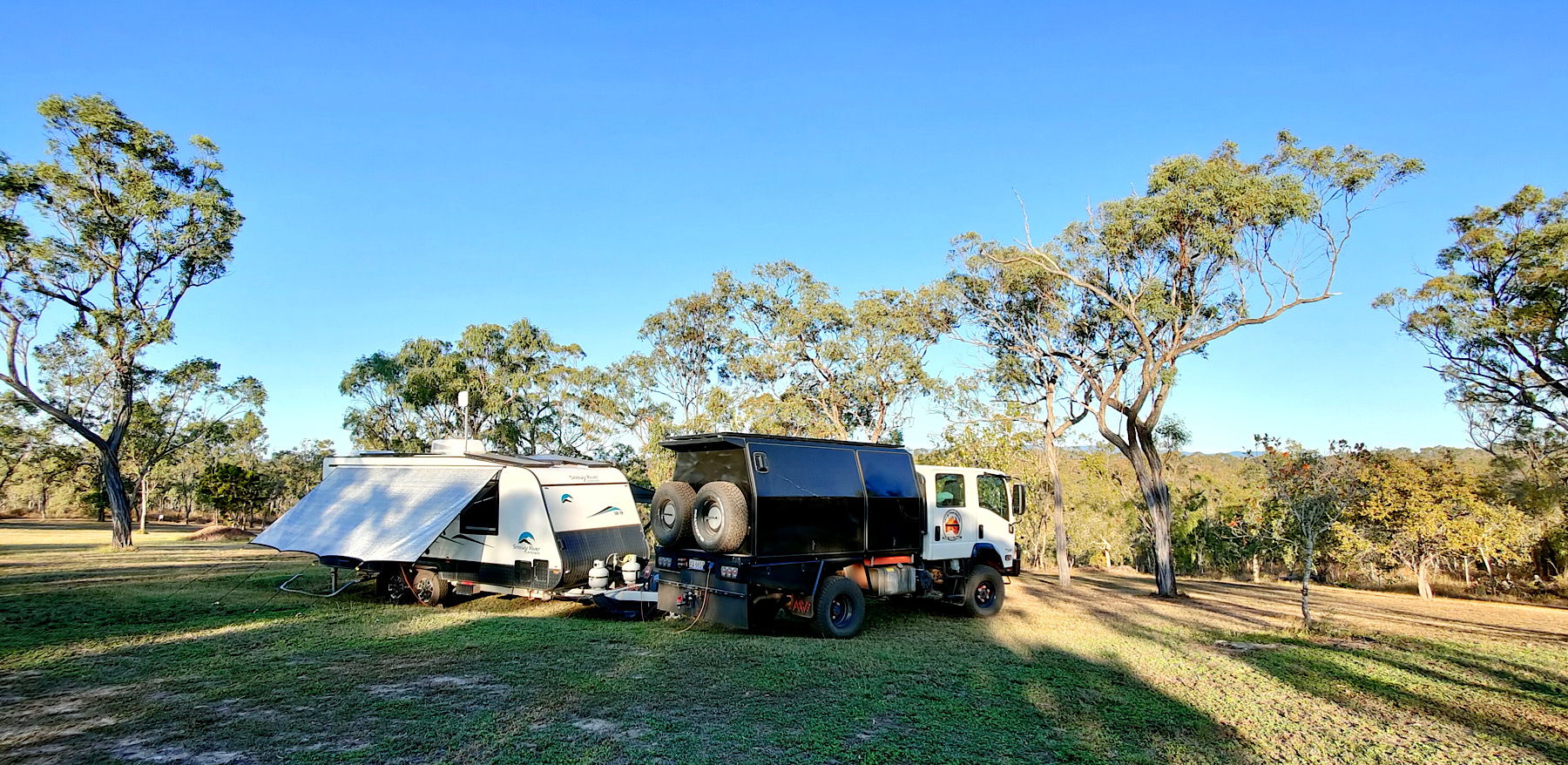 We felt we had one of the best spots, so peaceful with a breeze most days.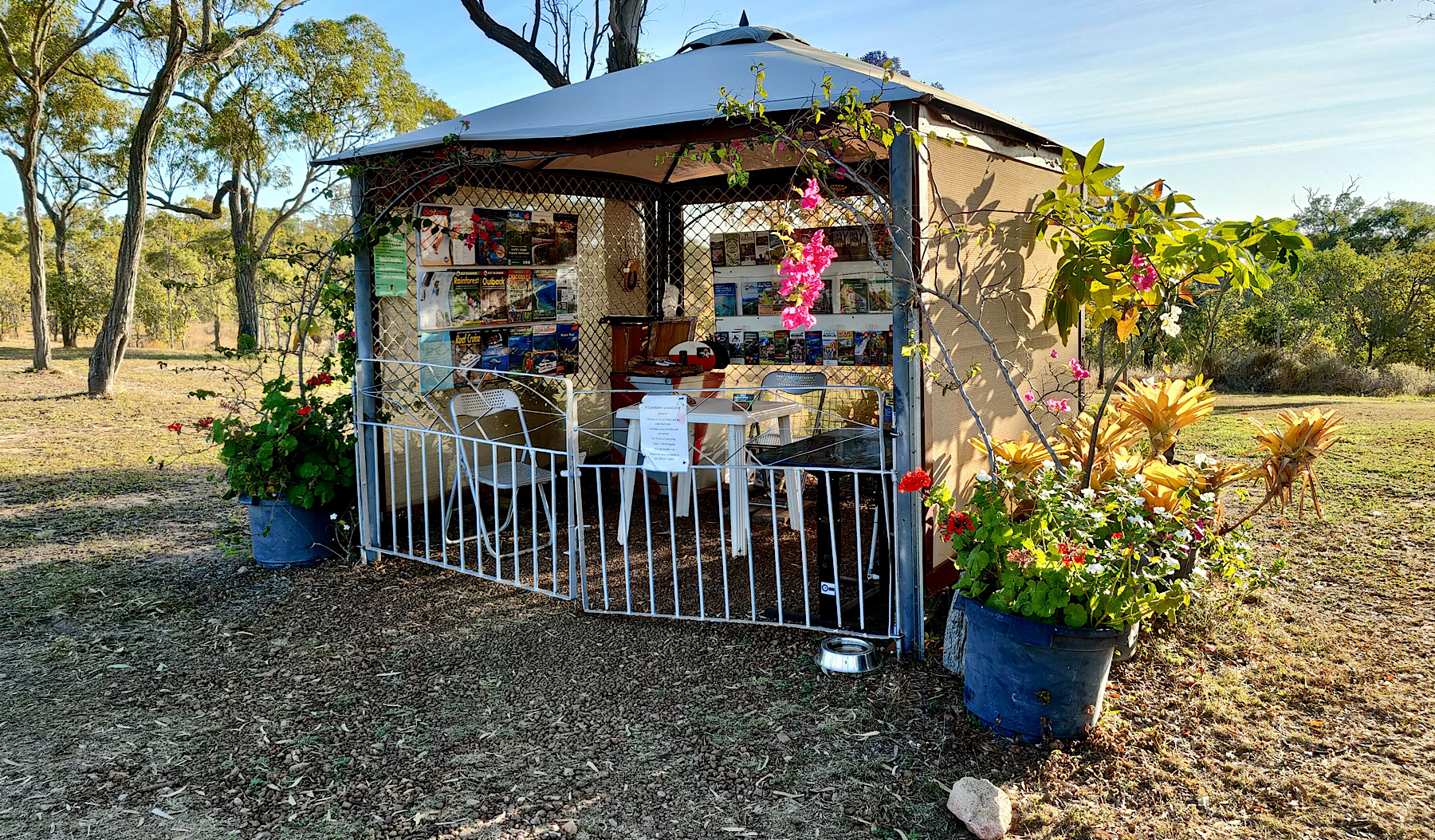 The camp hosts are very friendly and open for a chat. Doug was always busy doing something around the place, mowing, watering, general tidying up. They had the place looking pretty good and despite the dry weather there was still a green tinge to the grass thanks to Doug's work.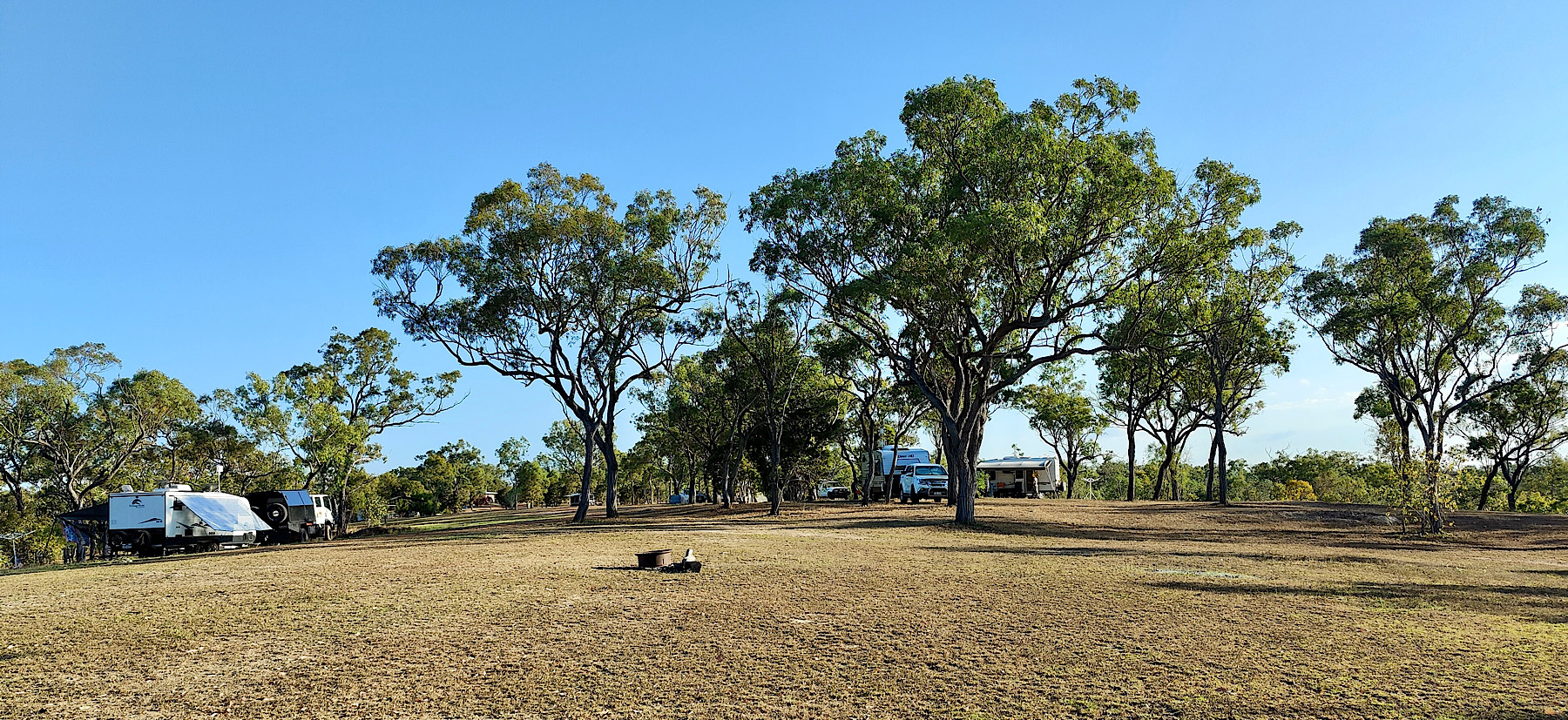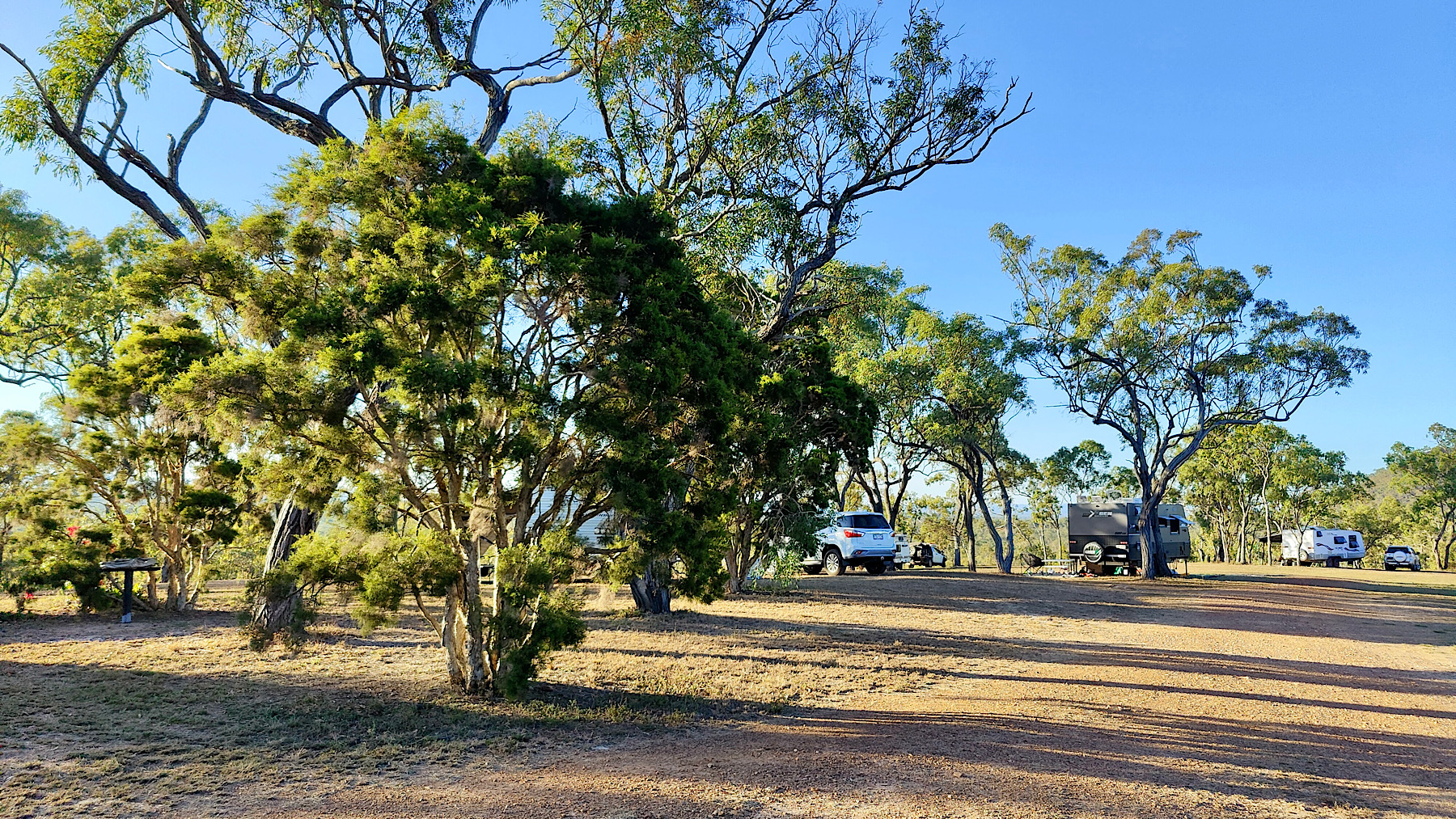 Personally we found this suited us better than Ringers Rest, it was less dry, campers more spread out due to a bigger area to choose your site, lots more trees but still plenty of open spaces for sun for the solar. More places to walk, mostly it wasn't as dusty. A little further out of Mareeba, of course it is $5 dearer but we felt it was worth it for us. Just comes down to personal choice, can't really go wrong with either place to base yourself for a while.