Even though we have been to the tablelands area several times we had a few days out exploring some favourites and some places we haven't been before.
Quick trip back to the Mareeba Visitor Information Centre and a look out the back at the Heritage Village.
Milla Milla Falls
These falls were very crowded, very popular for swimming. There is a circuit track that follows the river which we walked down, you can access the creek and have a little paddle away from the crowds.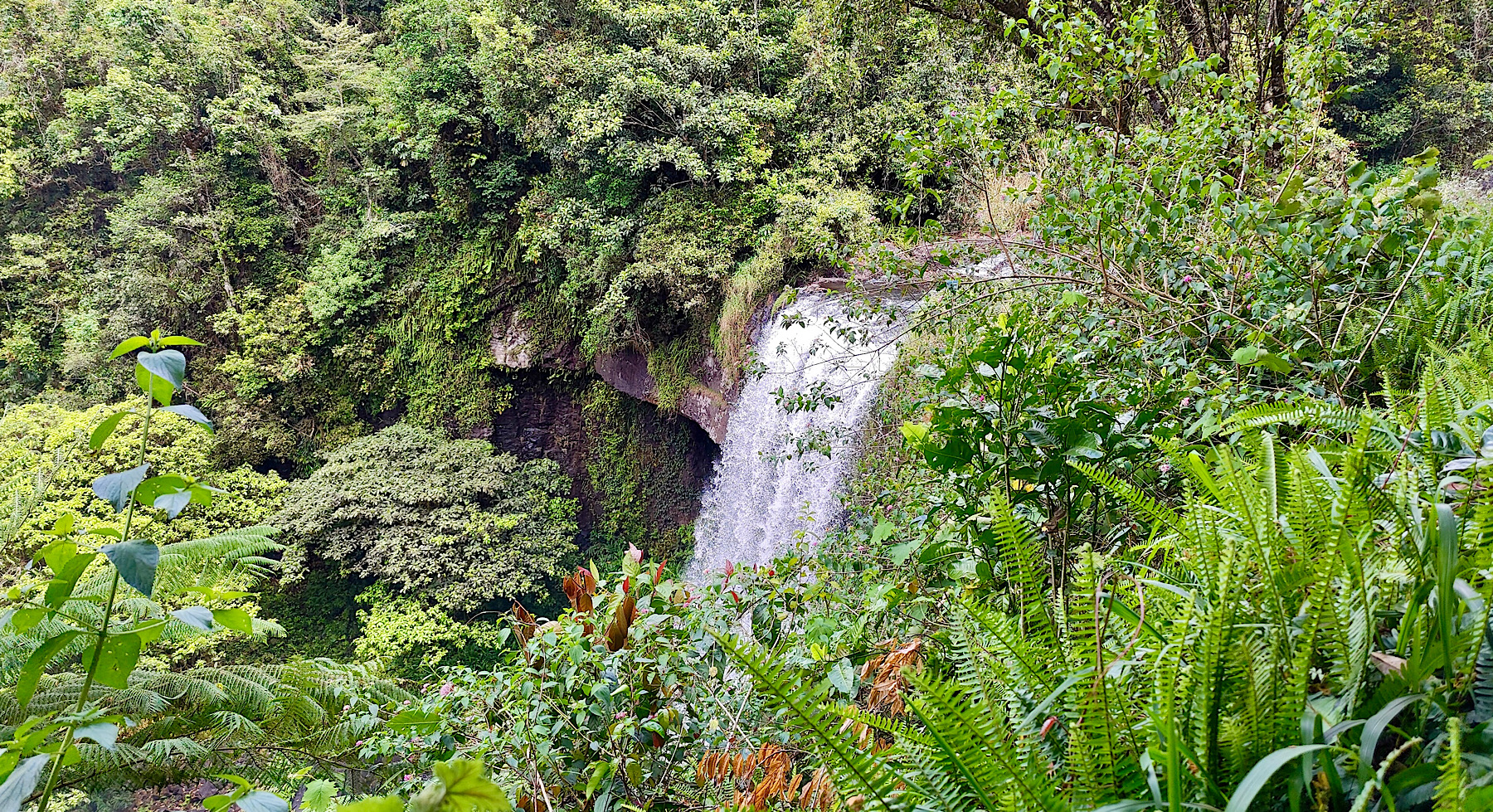 Zillie Falls
Has a rocky stepped track down to the falls. Suggest you wear covered shoes. Personally didn't think it was worth the walk down as once there the falls are not easy to see or photograph without climbing onto some rocks which Chris did.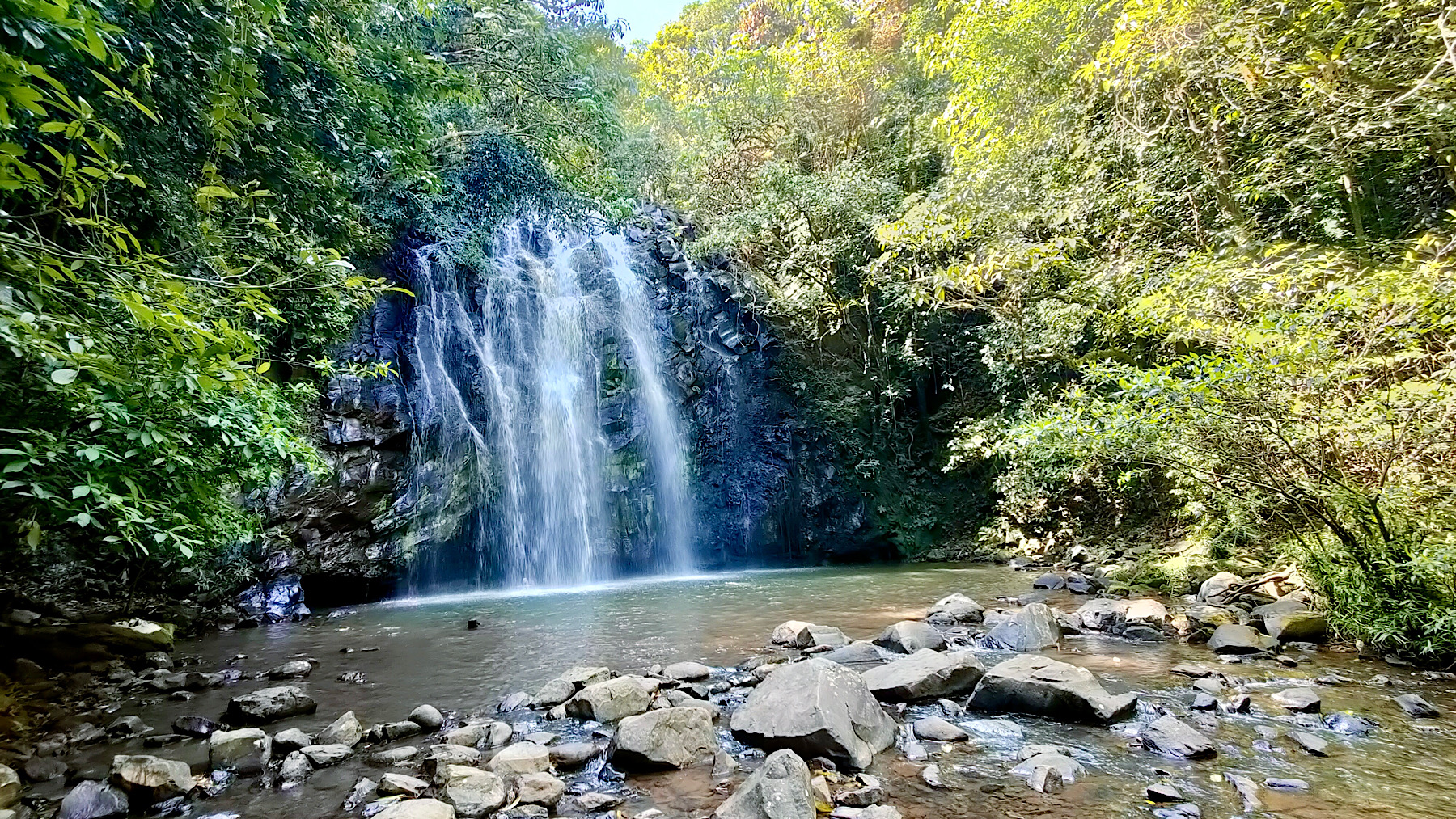 Ellinjan Falls
Easy walk with paved path with steps for most of the walk down, and worth the walk. Easy access to the falls, and another great place to cool off.
Malanda Falls
Has a big pool people swim in, it's very close to the Malanda Caravan Park.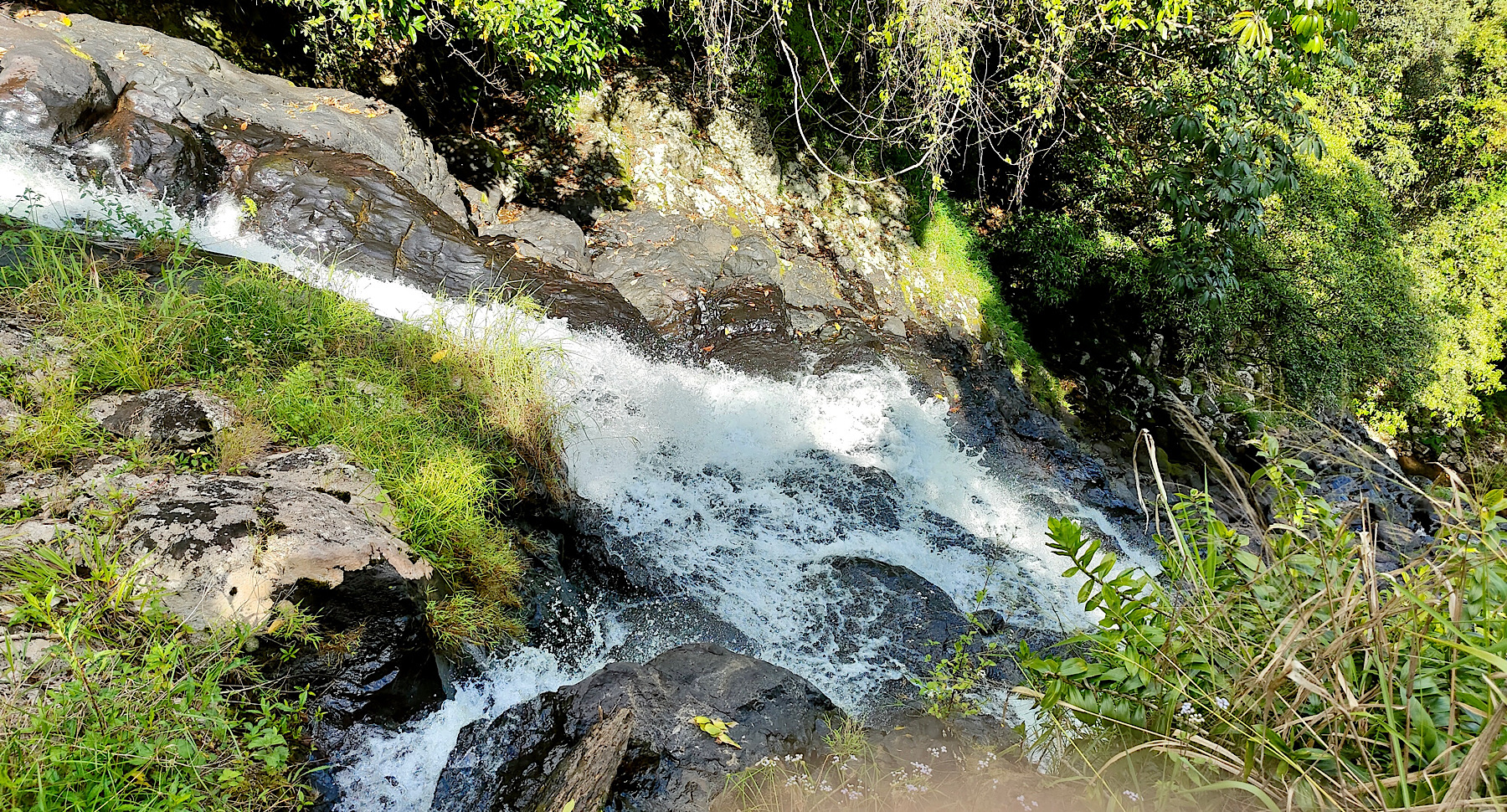 Mungalla Falls
We hadn't seen these falls before. Picture is the top part of the falls. A short walk takes you to the top of long drop falls. There is also a several km walk to the bottom of the falls which we did not do this time, by this time we were a bit falls out.
We stopped at one of the day areas on Lake Tinaroo where we had morning tea and Jess got to have a swim. We then did the big loop drive around Lake Tinaroo which we hadn't done before and is well worth doing. A few interesting places to see on route.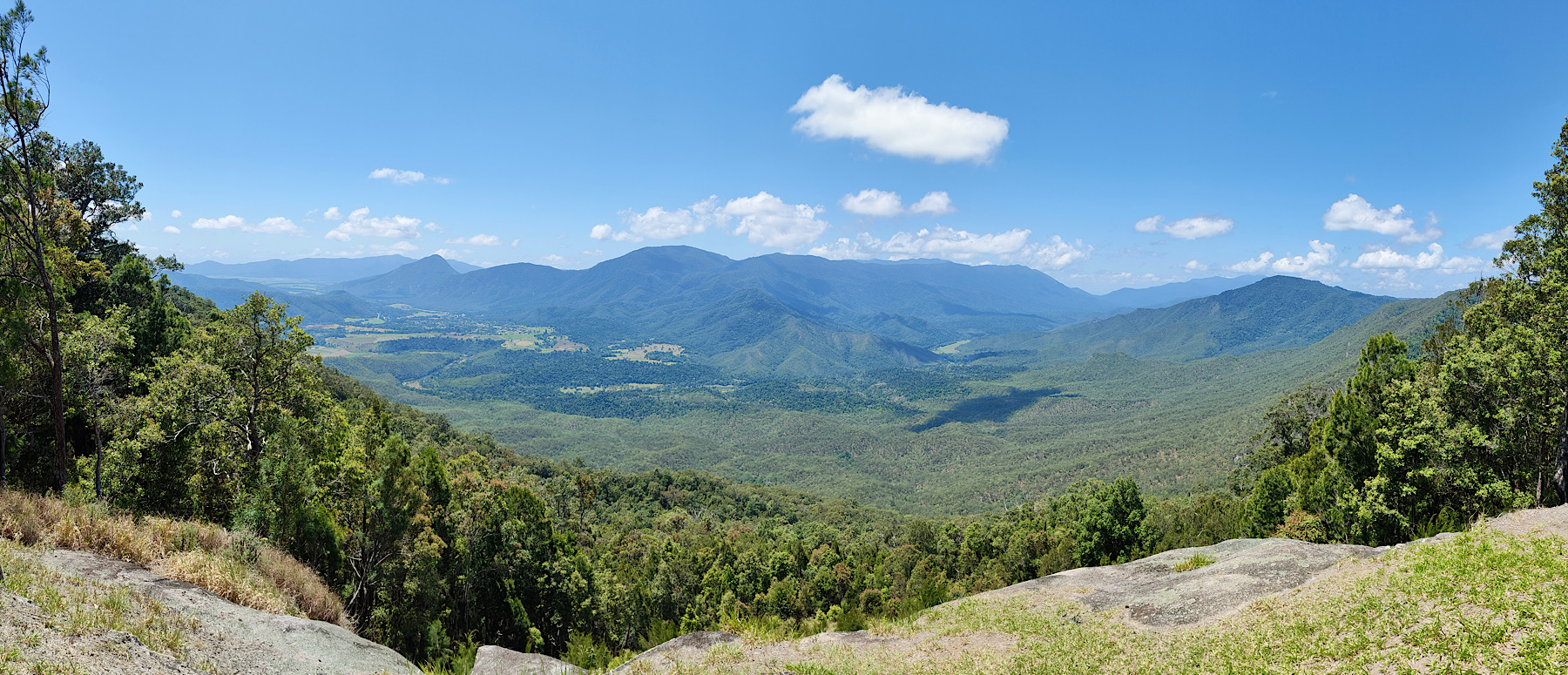 The Gillies Range lookout involves driving on a very rough narrow not well maintained 4km road with several gates. You are rewarded with a magnificent view back over the range.
Cathedral Fig Tree is massive and the photos do not do it justice or show how big it is.
This fig tree started out as a seed a couple of mm long about the size of a sesame seed. No one knows the exact age of the tree but historical studies suggest it has been part of the forest for around 500 years.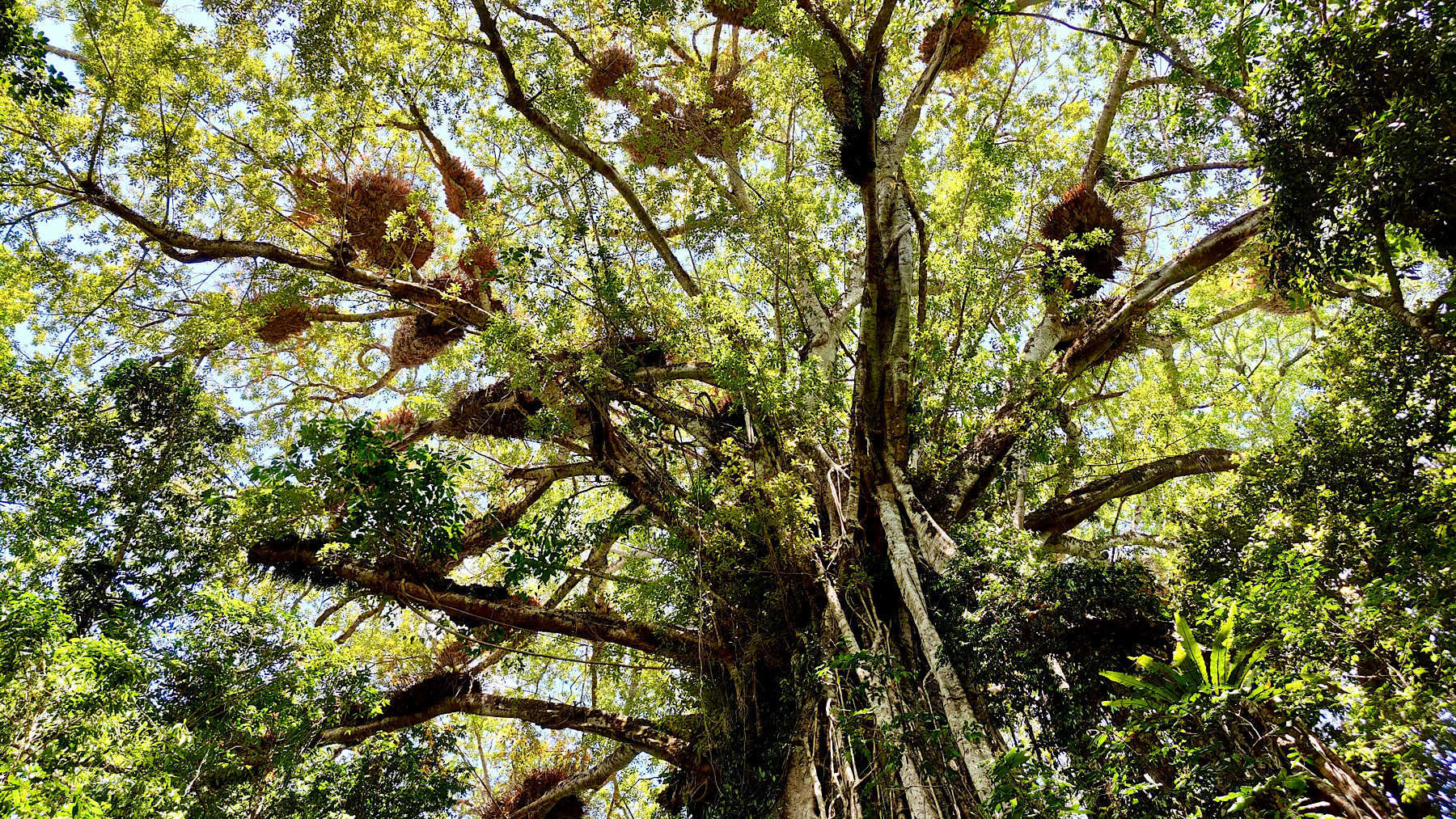 The crown of the tree extends over 2000 square metres. Scientists estimate that the full load of the leaves carried by this tree weighs 1000kg. It sheds its leaves every year in the dry but within weeks is covered in a flush of new leaves.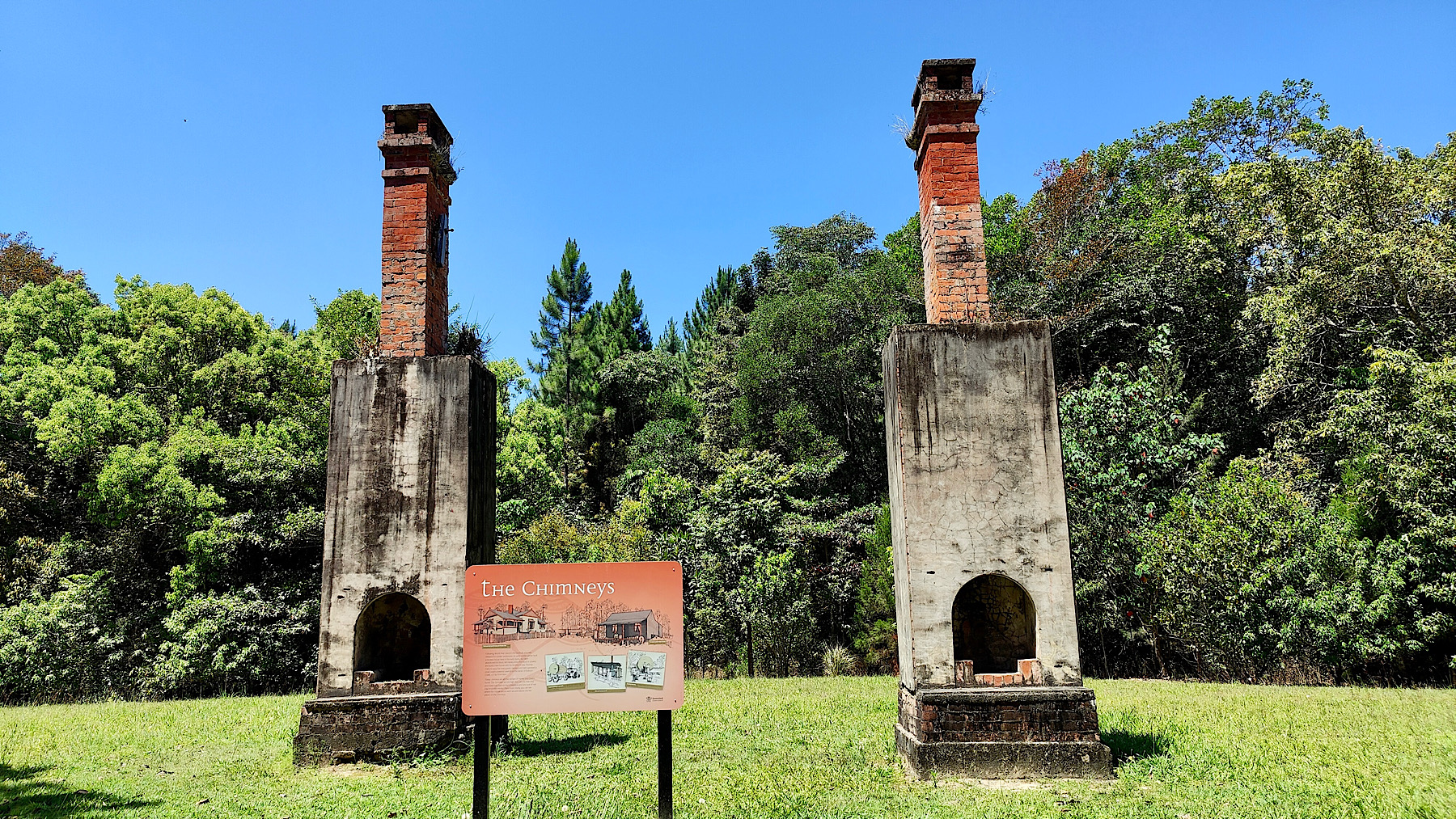 Bit further along on our loop was "The Chimneys" All that remain of a house built by Bill Hanley and his brother-in-law Thomas Clark in 1924. The chimneys are 7m high and they both have 2 back to back fireplaces.
Bit further around and last stop for the day was the Lake Tinaroo Spillway. Amazing force of water coming out. Truck even got a wash 😁