Again it's been over 30 yrs since we had been to Mackay. The town seems to have everything you could want or need with several big stores like Harvey Norman, Good Guys, Anaconda, Spotlight etc which are further out from the main town area. A good place to top up on supplies and stay a few days.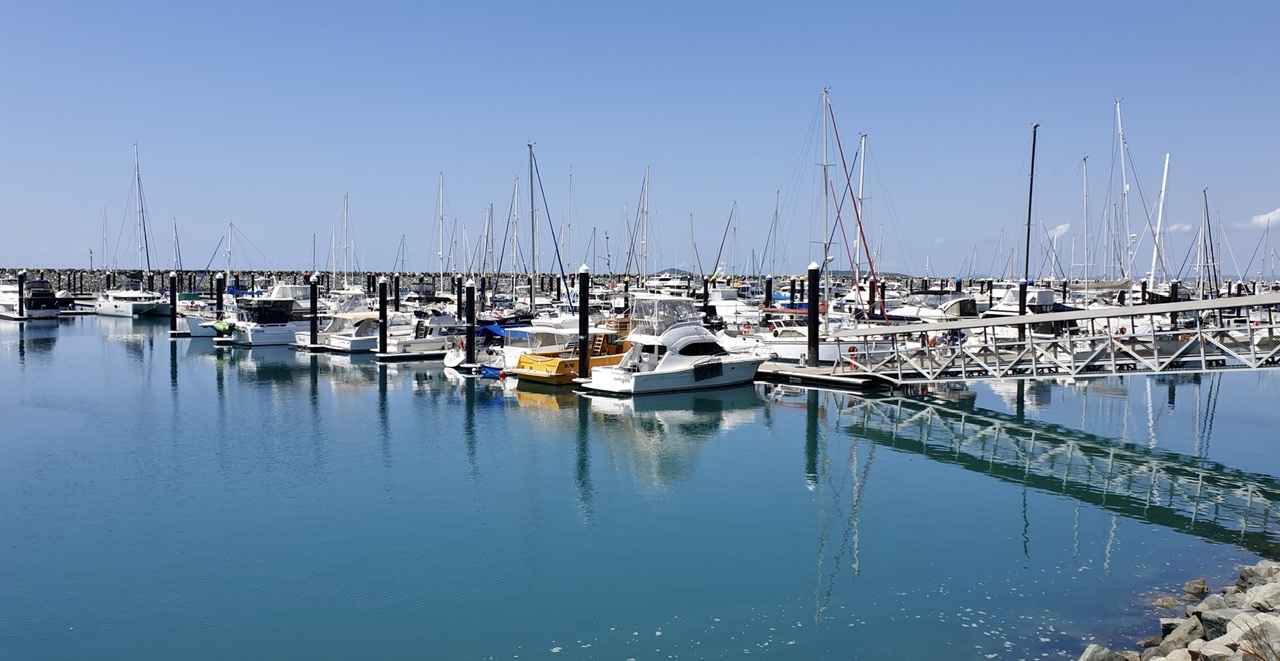 We checked out the Mackay Marina, there are some very fancy boats here. We also checked out a lot of the northern beaches of Eimeo, Blacks Beach, Bucasia Beach etc. After Mission Beach and Bowen and what we have at the Sunshine Coast we weren't overly impressed with the beaches in the Mackay area.
We are staying at Andergrove Van Park. The sites are well laid out and a really good size, cars can be parked next to your van. The sites are staggered so vans aren't backed up to each other and means there is plenty of room to hook up. The amenities look modern on the outside but it's a different story inside with them being very old, very blue, showers are tiny, certainly in need of a reno. Also one amenities block for a park this side isn't enough. There is a big grass area to take dogs for a walk. There is also a large permanent section of the park at the back, tourist aren't allowed in that area and permanents aren't allowed in the tourist area. Discounts are given for CMCA, Top Tourist Park etc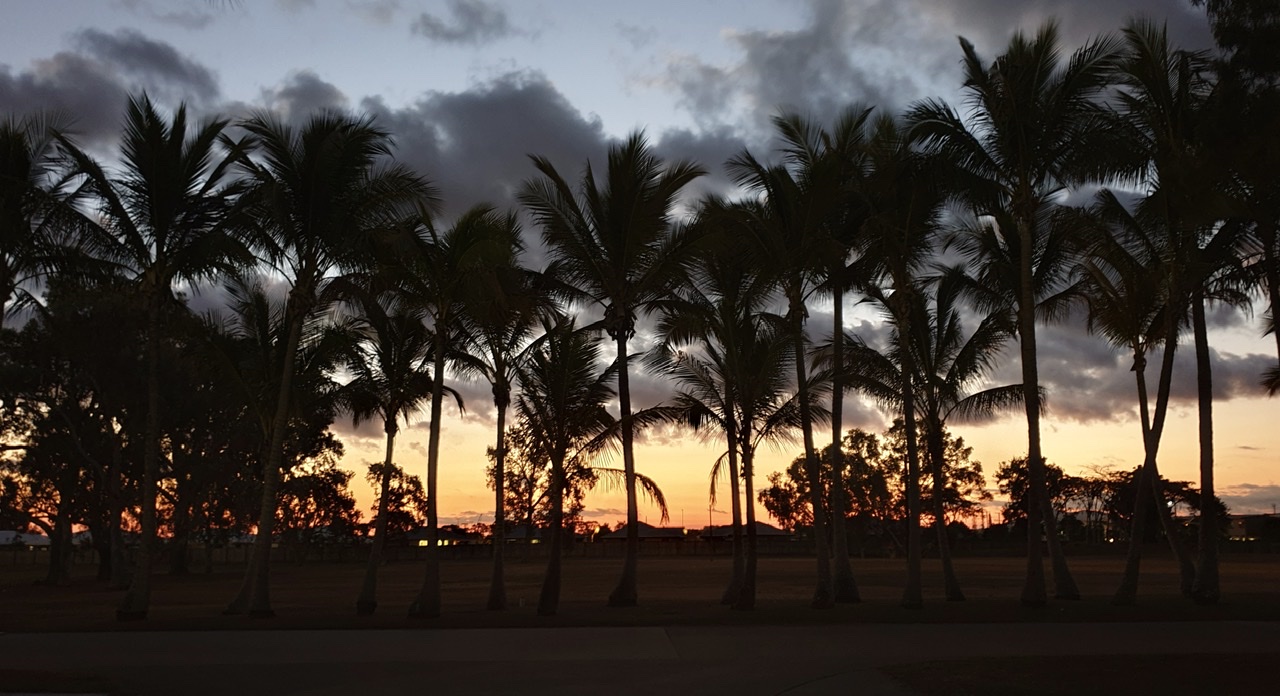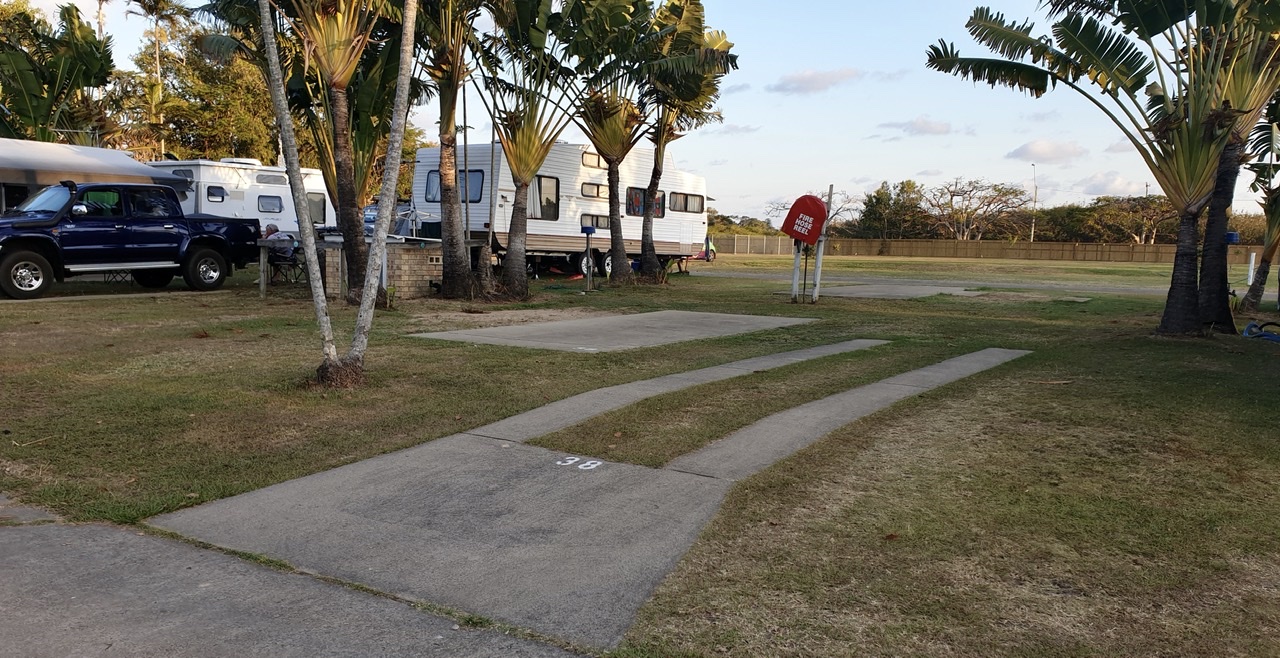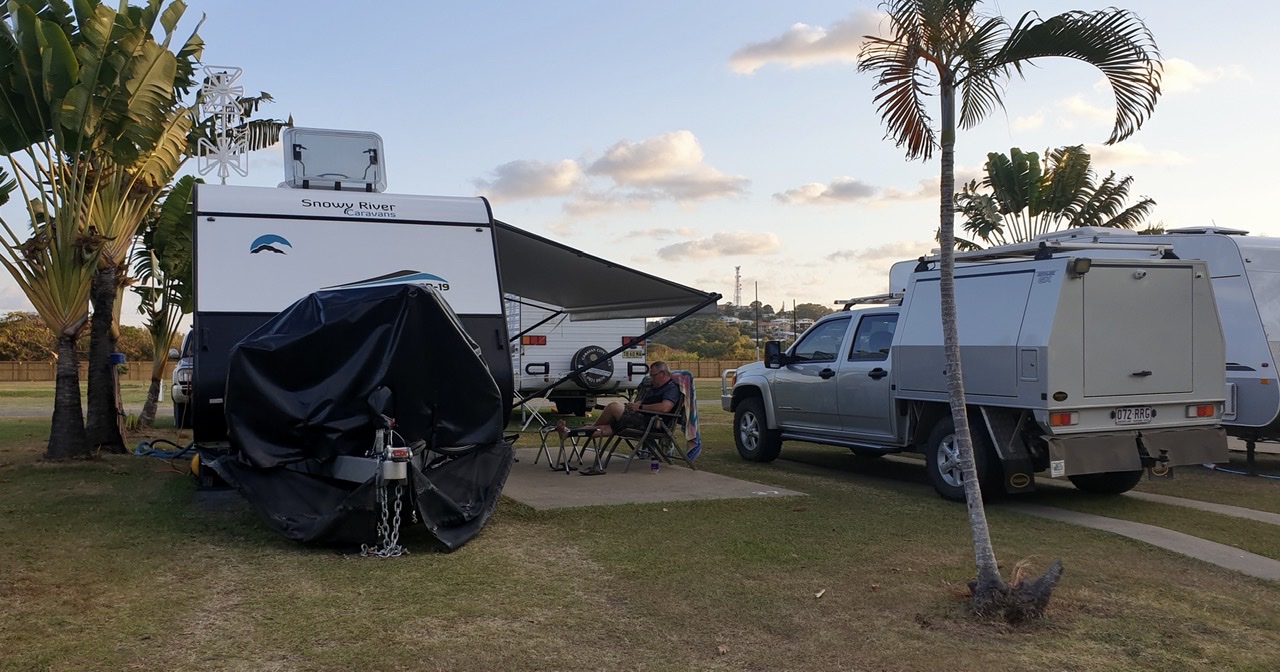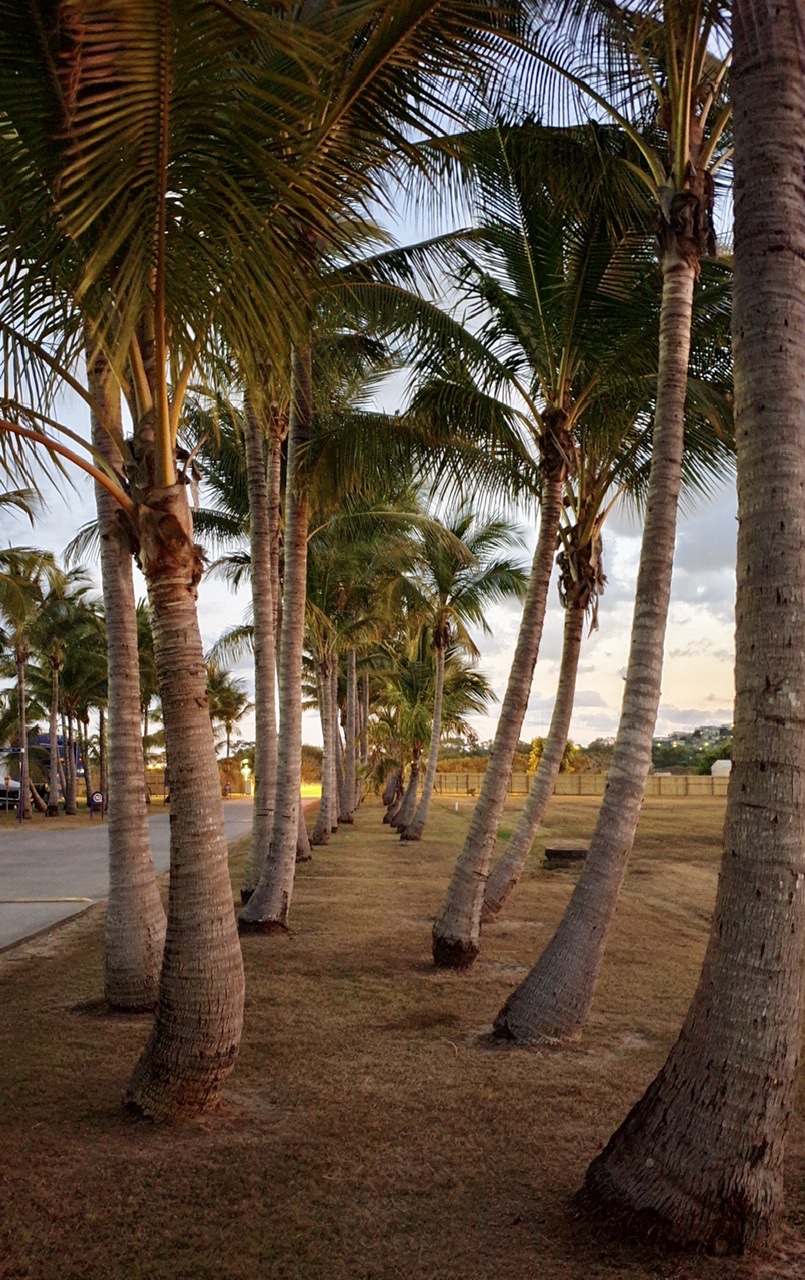 There are lots of National Parks in the area that would be great to explore but with Jess with us that wasn't possible.