Yeppoon has also been another one of those places we have been meaning to pop into but never had. There are just so many amazing places in Australia to "Pop Into".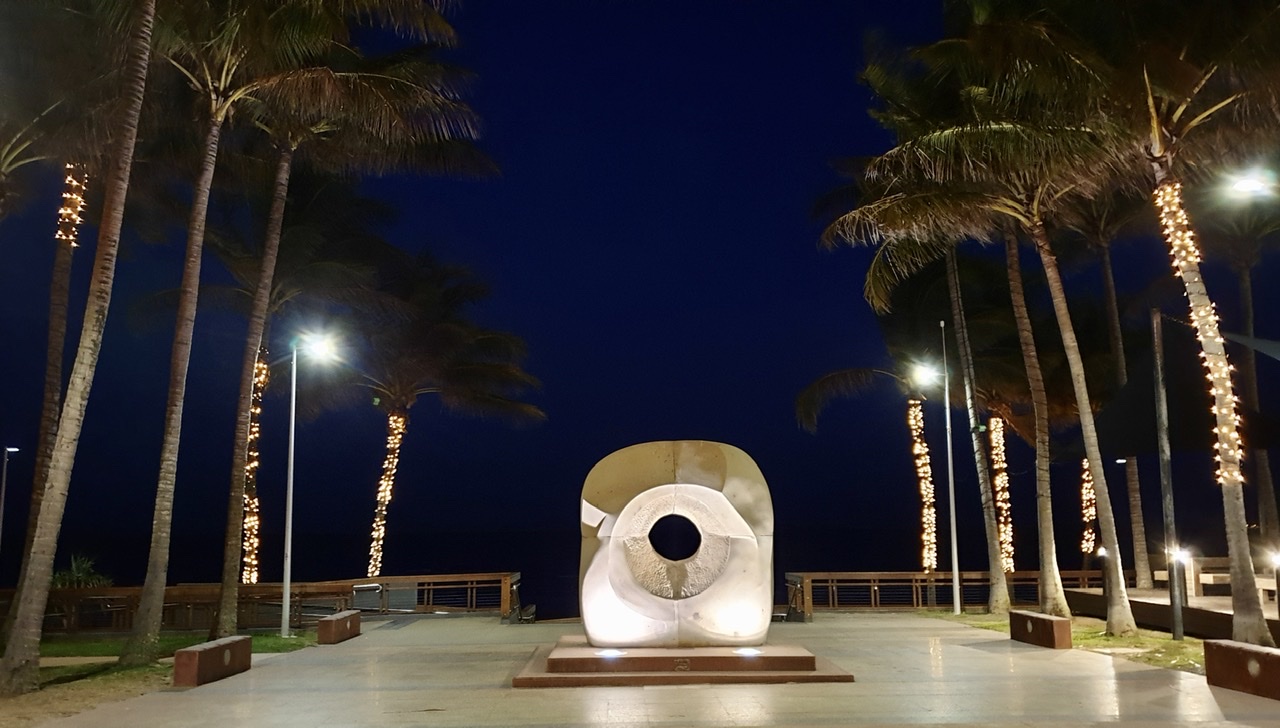 We stayed at the Blue Dolphin Caravan Park, no EFT's here cash only. The place is small and well located as it is only a short walk into the town and lagoon area. Sites are just big enough, the staff are friendly and helpful and will guide you onto your site. The amenities are old but very clean.
The lagoon area is amazing, we could not resist a quick dip but it was very chilly. Great walk way and park along the beach with the "Kraken Waterpark" a great area for the kids. We did a bike ride along the foreshore.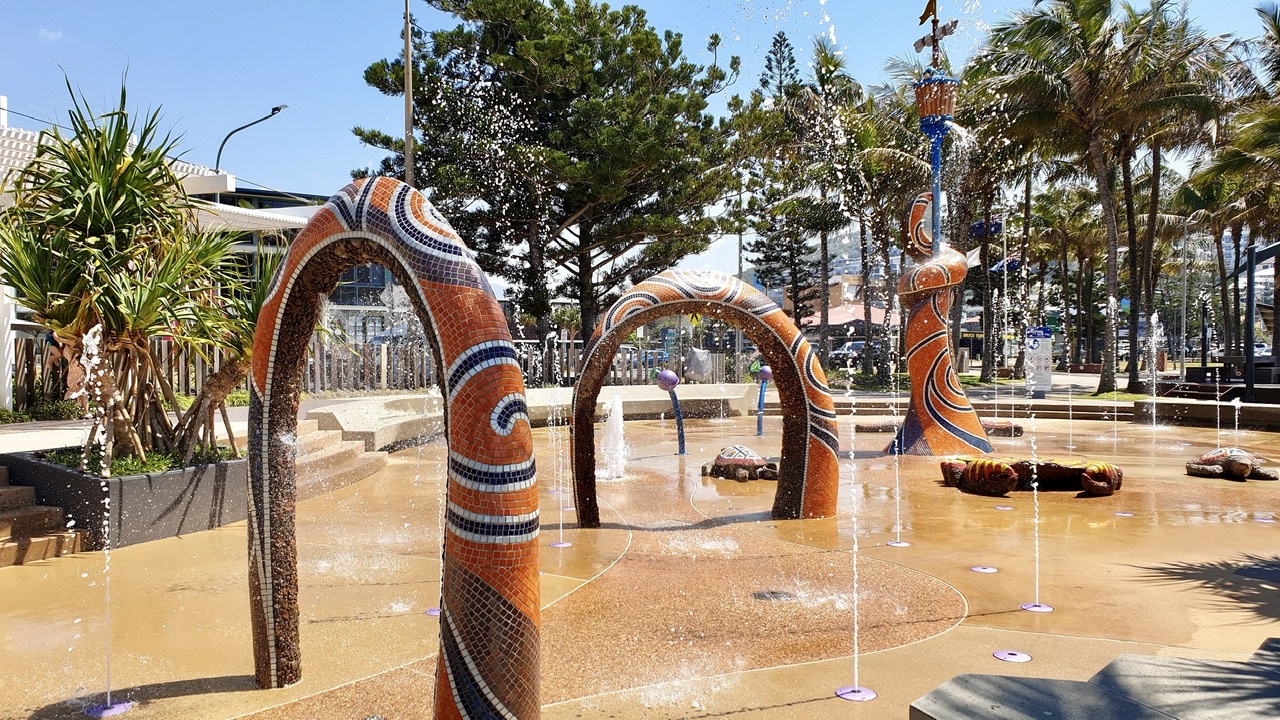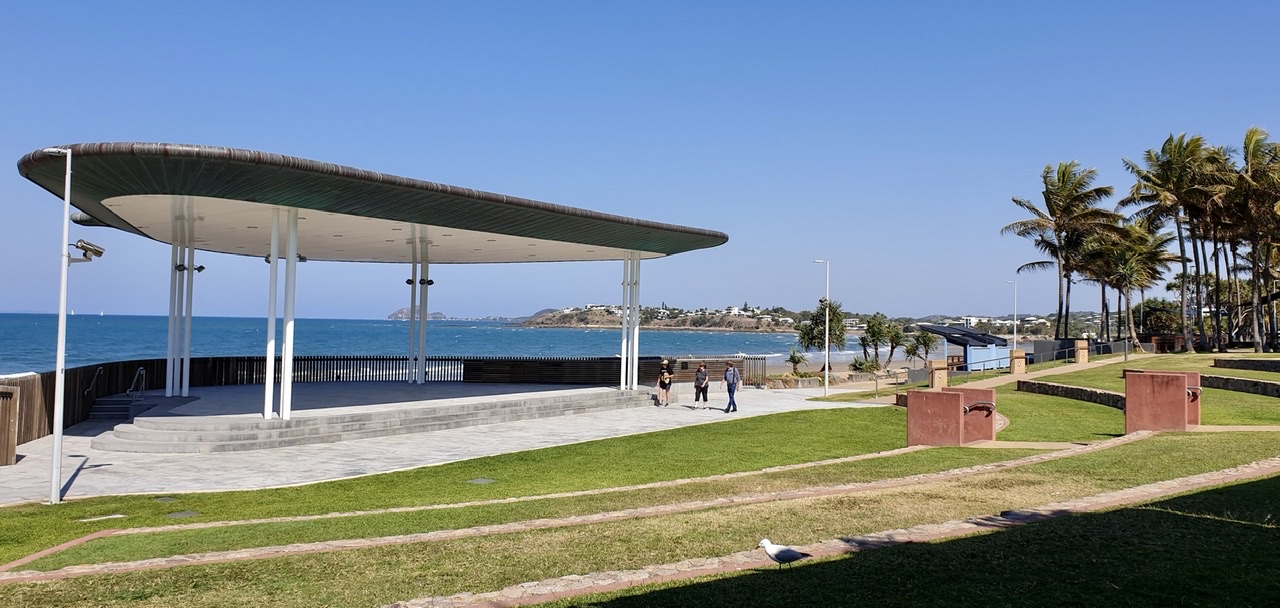 Today was Chris's birthday and the plan was to get some fish and chips and eat them on the beach watching the sunset. The wind had come up and it was rather chilly so we bought the food but took it back to the van to eat.
17/9/19
We did morning bike ride on the Pineapple Rail Trail. A 9km round trip on an easy grade track. The railway line was constructed in 1901 and closed in 2006. The line takes you into the more rural residential area.
Later in the day we took a drive out to Emu Park with a few detours along the way, stopping at Wreck Point Lookout, Kinka Beach. Emu Park had the most amazing Anzac Memorial. The area also has sculptures of little emu's around the place.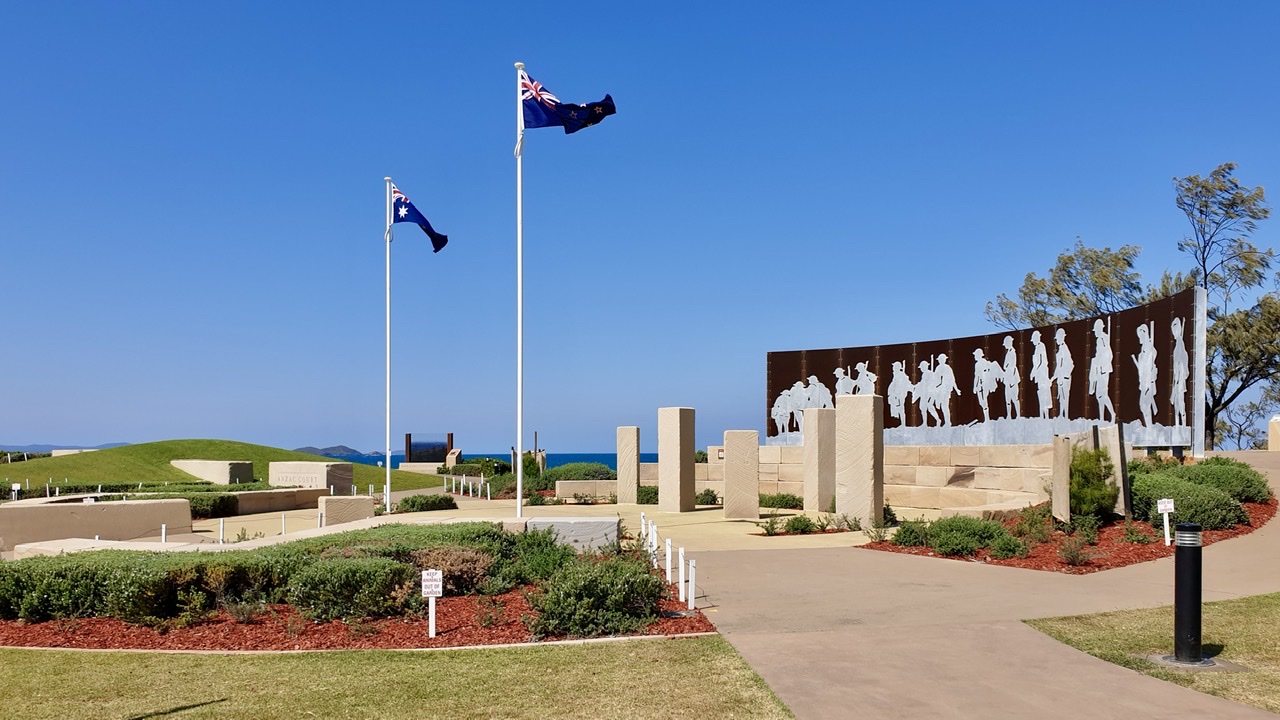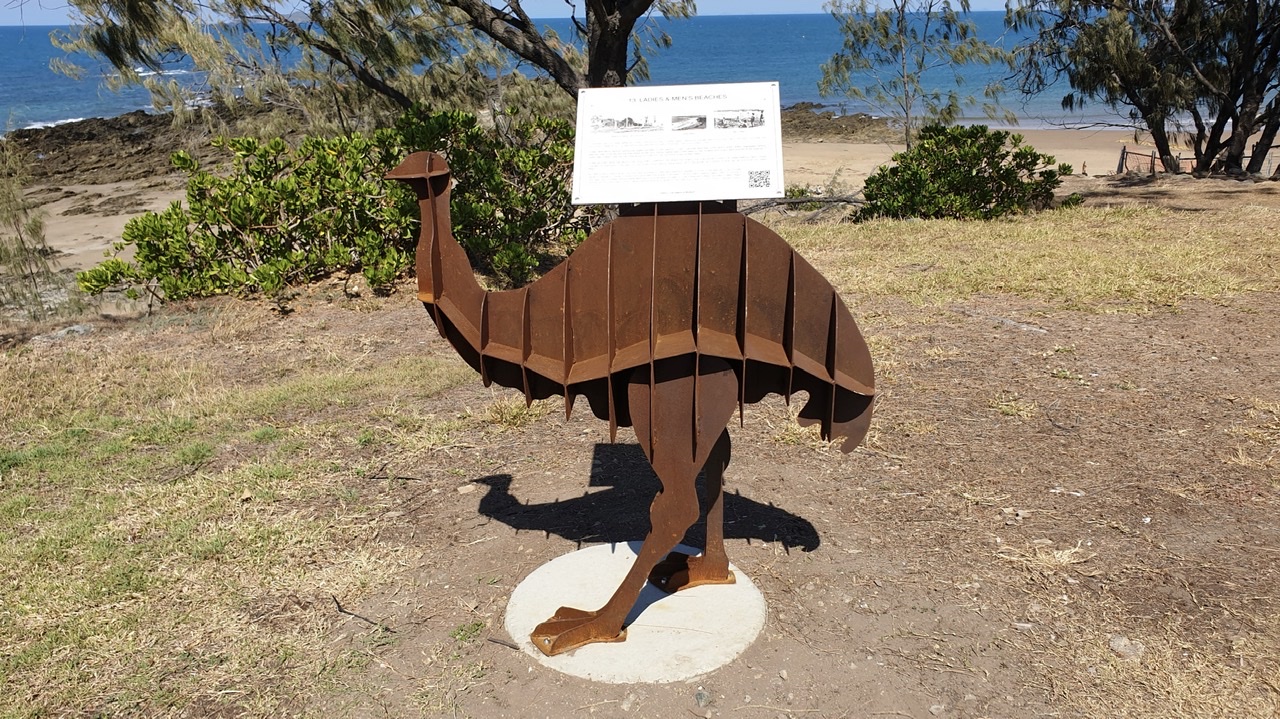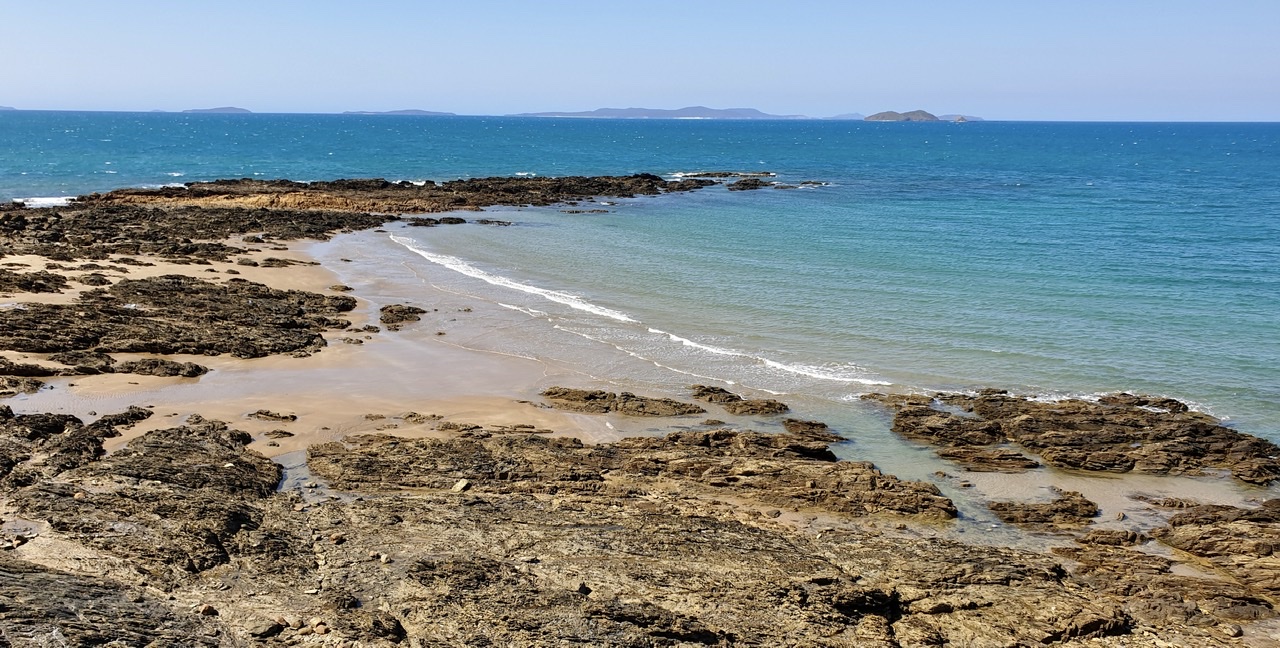 The Singing Ship, where it sings when wind blows through it.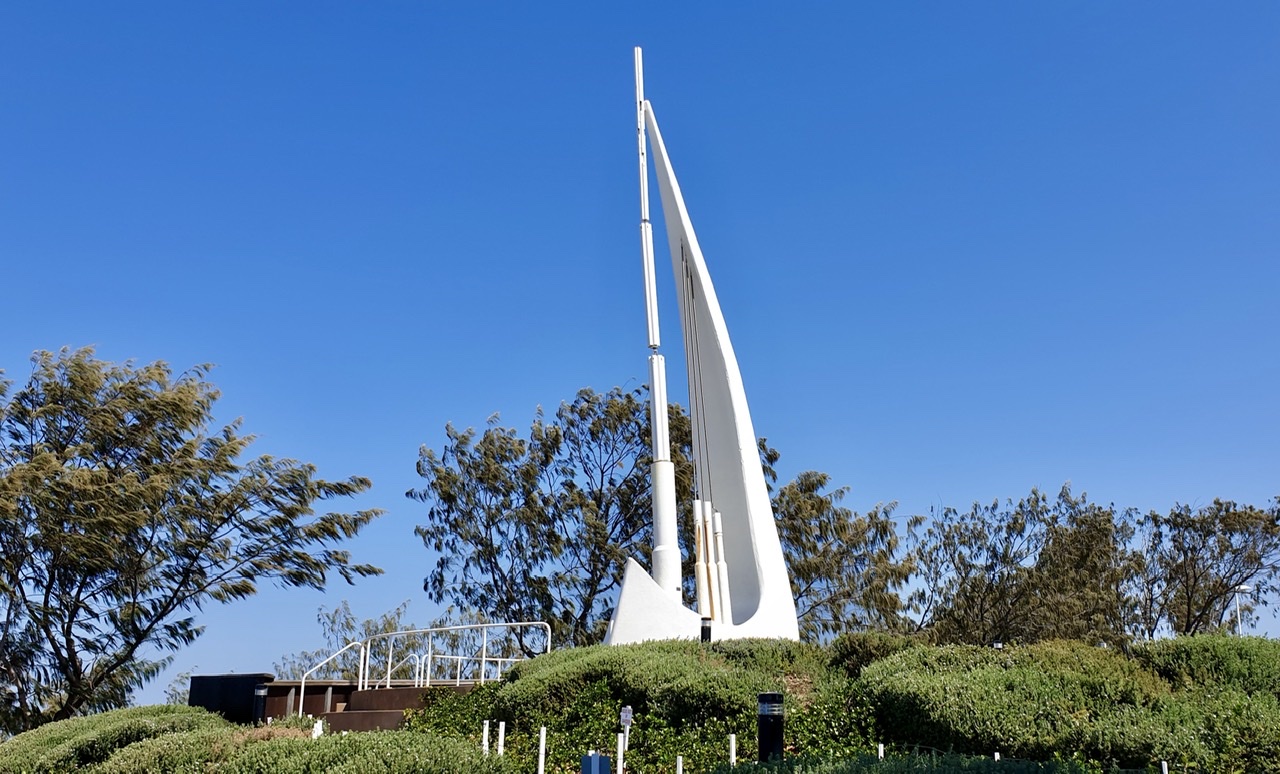 We also did a drive out towards Byfield National Park but since we had Jess we didn't go in but we did discover out on this road and old abandoned resort. It was all a bit weird as the road out is a major infrastructure that seems to lead to nowhere.
For decades after it opened in the late 1980s, Capricorn International, then known as Iwasaki Resort. Was a glittering jewel in Australia's tourism crown. Originally developed by wealthy Japanese businessman Yohachiro Iwasaki, the resort boasted hundreds of accommodation suites, numerous bars and eateries, a Japanese garden a restaurant, a world-class golf course and a huge pool, surrounded by 9000 hectares of bush. But in 2016, with most of its facilities in desperate need of repair and refurbishment, operator Mercure packed up and walked away. Despite promises of redeveloped from the Iwasaki family the area still remains abandoned and in ruins. Such a shame.
We enjoyed the fish and chips we had bought from Afishiondos last night so much that we decided that to finish off our trip we would go and eat in this time and had a beautiful big meal of Barra, chips and salad. Really nice meal and highly recommend eating here.