Wow how on earth did we mange to miss this place last time we were here. It is amazing and a hidden gem.
Josephine Falls is between Babinda and Innisfail, in the Wooroonooran National Park. It's 8km off the main road to the carpark, it is suitable for caravans and motorhomes, it has a turning circle and enough room for a couple of caravans. We parked our truck in the parking area no worries.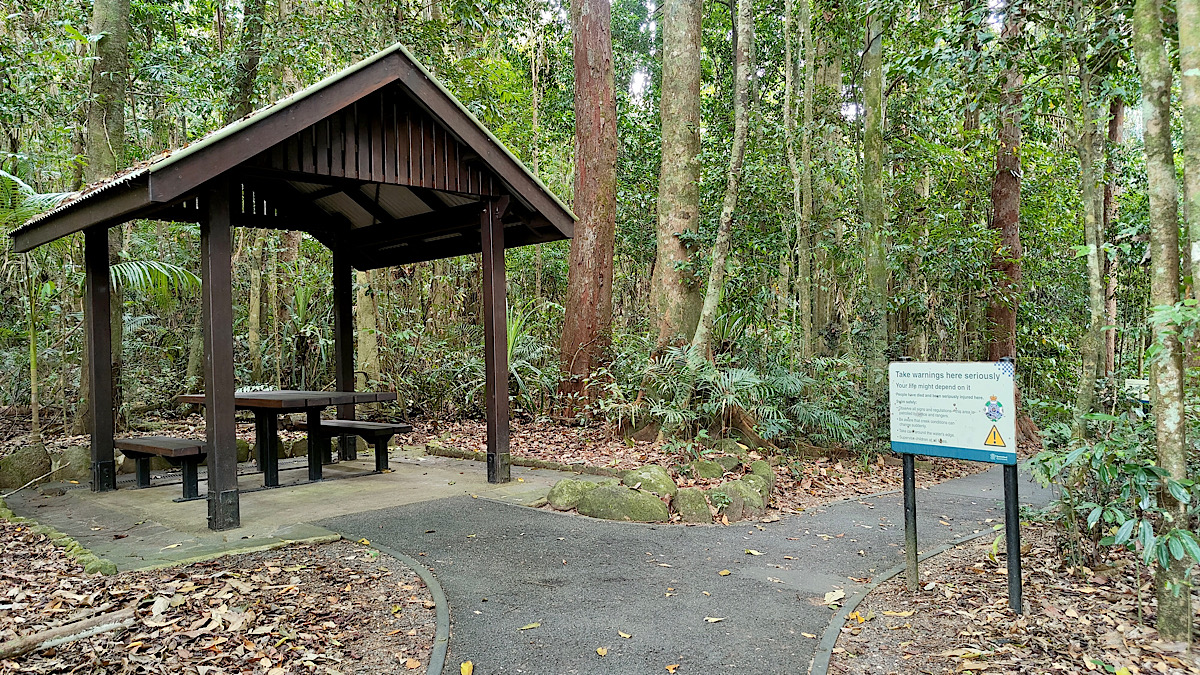 From the carpark it is approximately 700m concrete slightly up hill walk through the rainforest to the falls.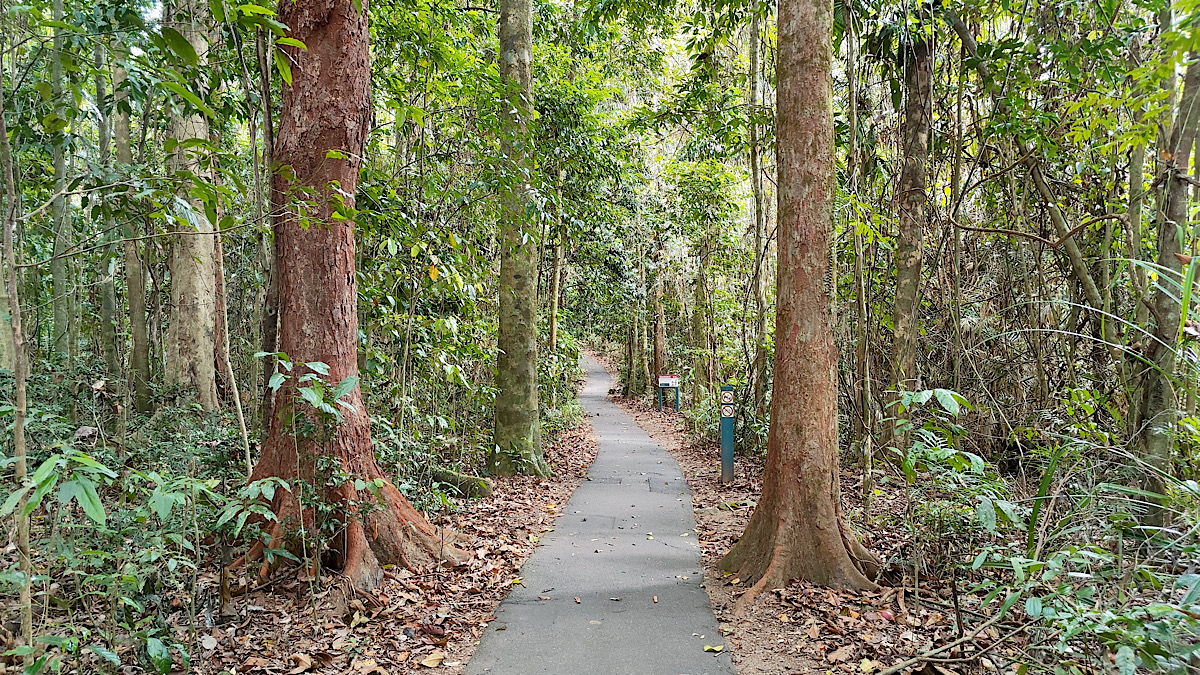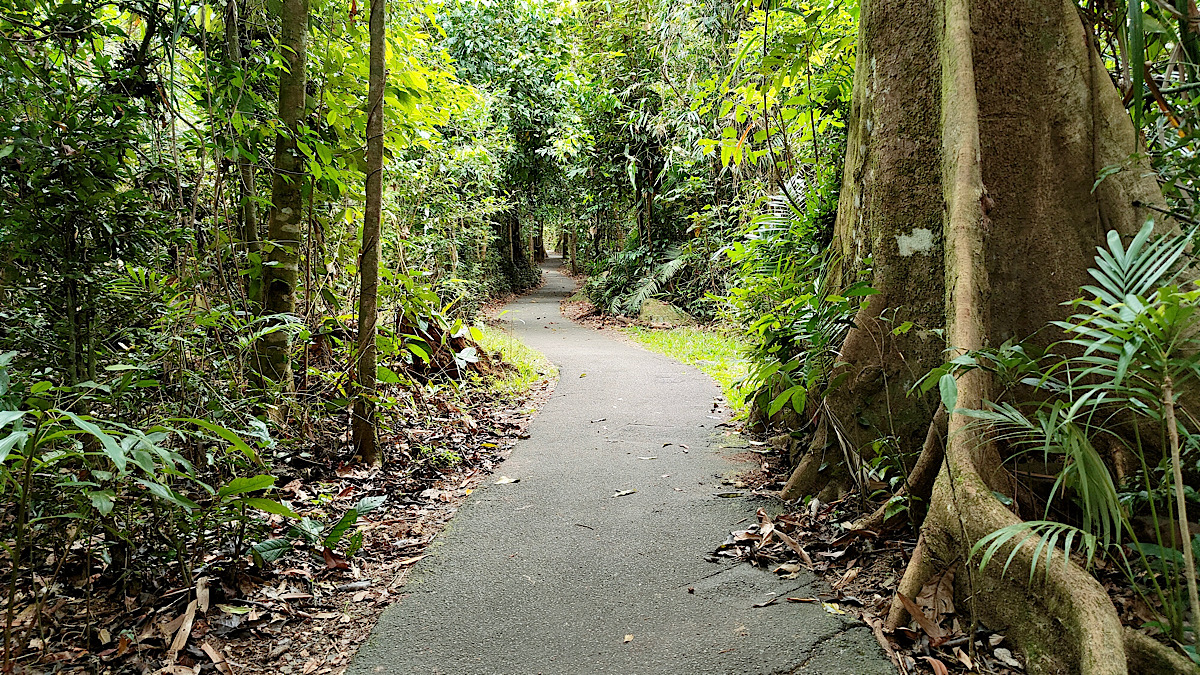 There are several viewing platforms and stairs leading down to the swimming hole.
It's a bit of a scramble over some rocks into the swimming hole at the base of the tiered waterfall and the water is a bit fresh to start but lovely to cool off in after the walk. Crystal clear water, absolutely beautiful to swim in.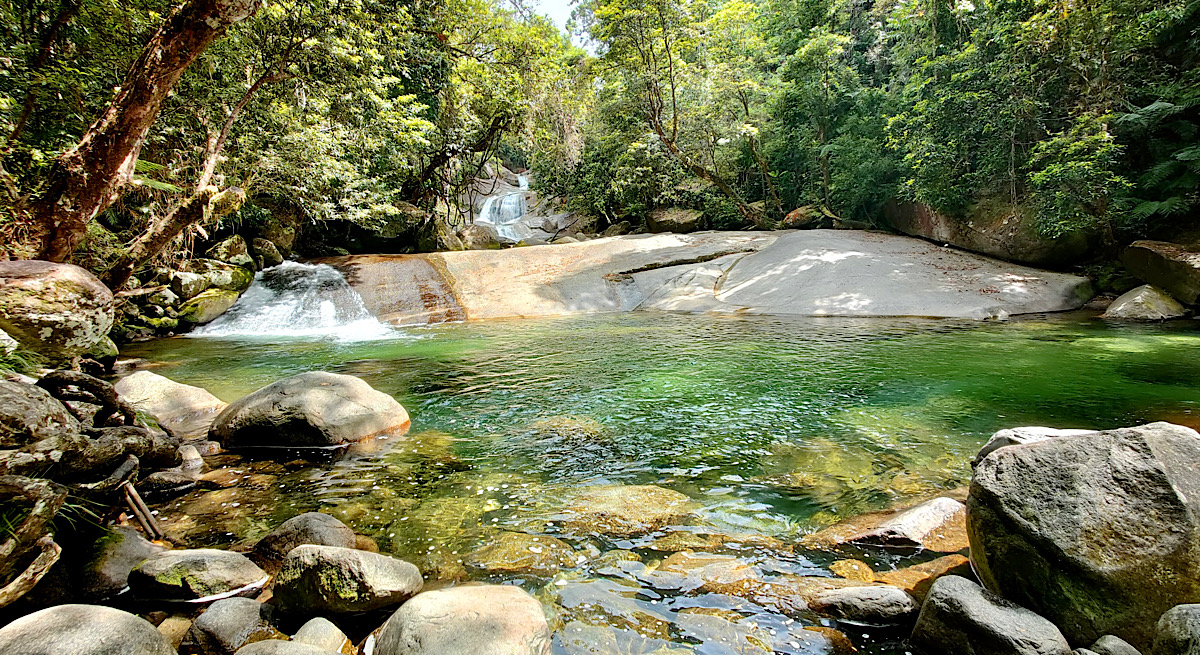 Above the swimming hole is a big boulder that has water flowing down it which is slippery which makes a perfect natural rock slippery slide. Just be very careful walking across as it is very slippery and we witnessed one lady who slipped and fell onto her back.
We were fortunate when we first arrived in the morning to only have one other family there. Just before lunch time a few bus loads of people arrived on a tour, so morning it seems is a good time to go.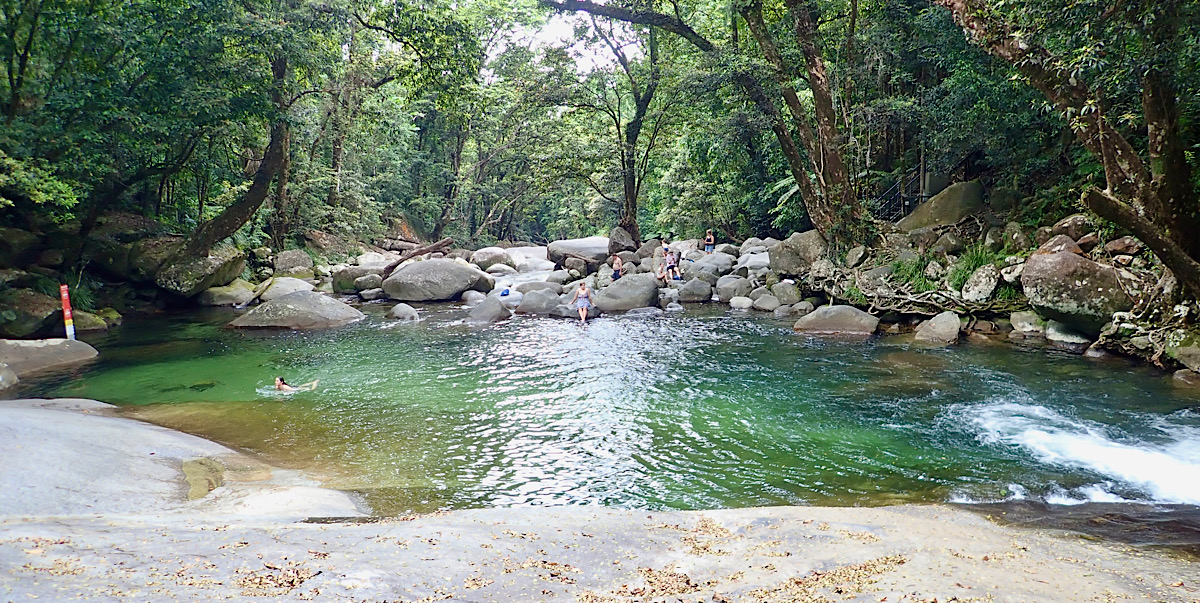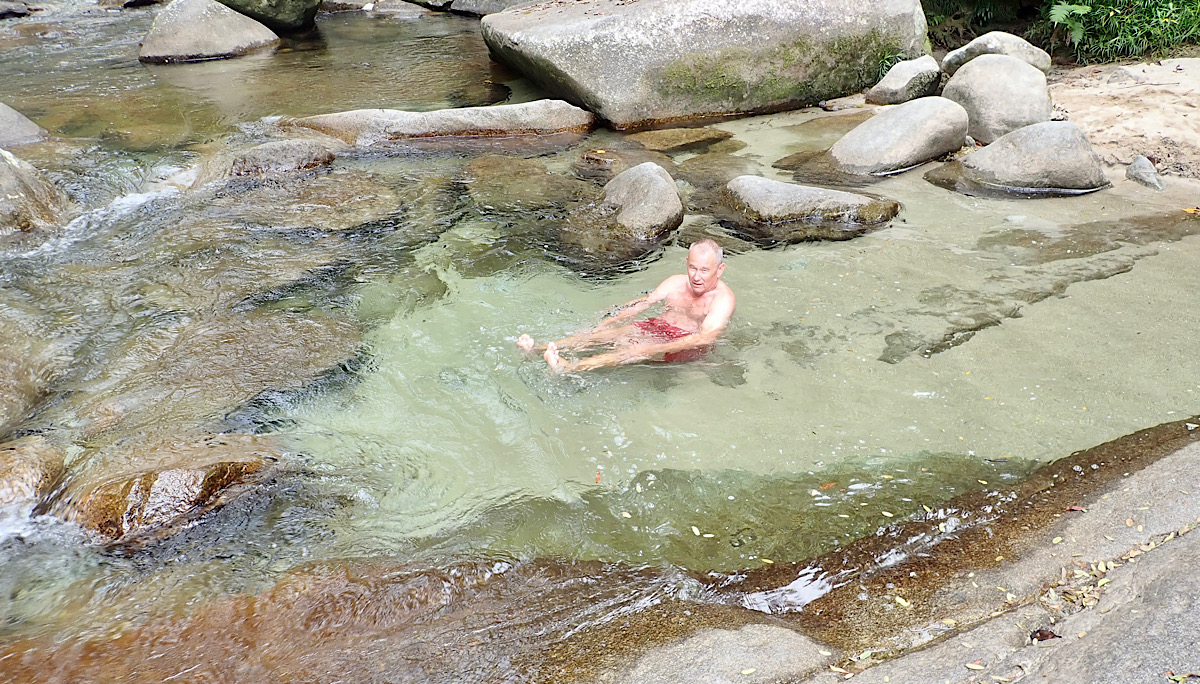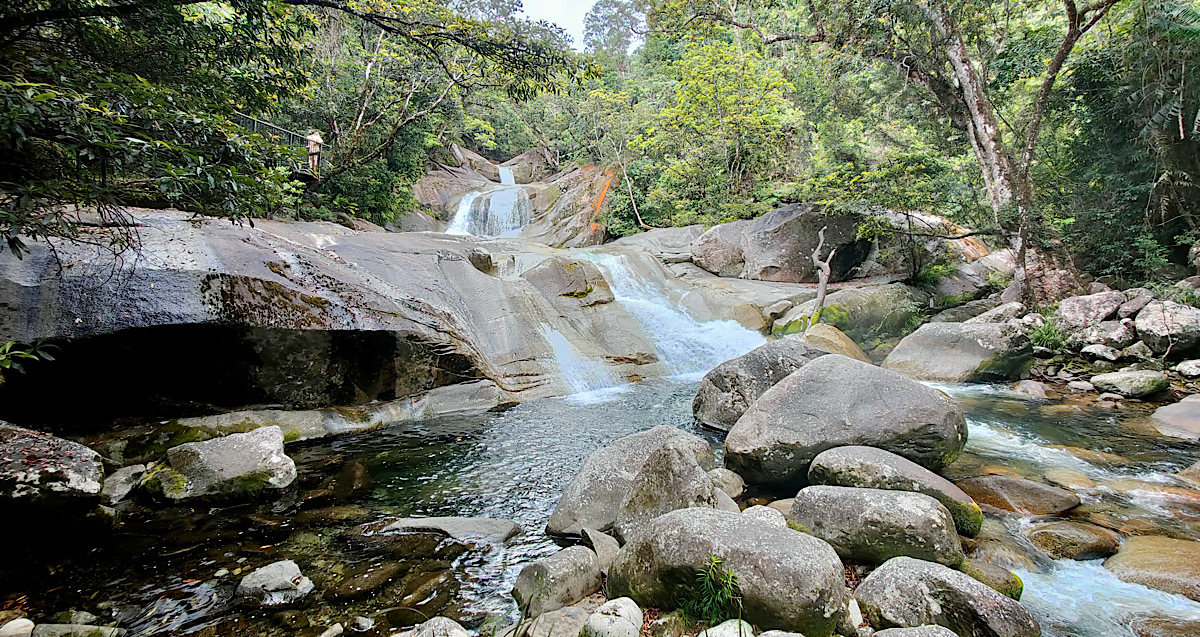 We loved Josephine falls, we think it's the best waterfall we have swum in, it's a place not to be missed, refreshing beautiful crystal clear water to swim in cascading down a tiered waterfall, what more could you ask for. Amazing.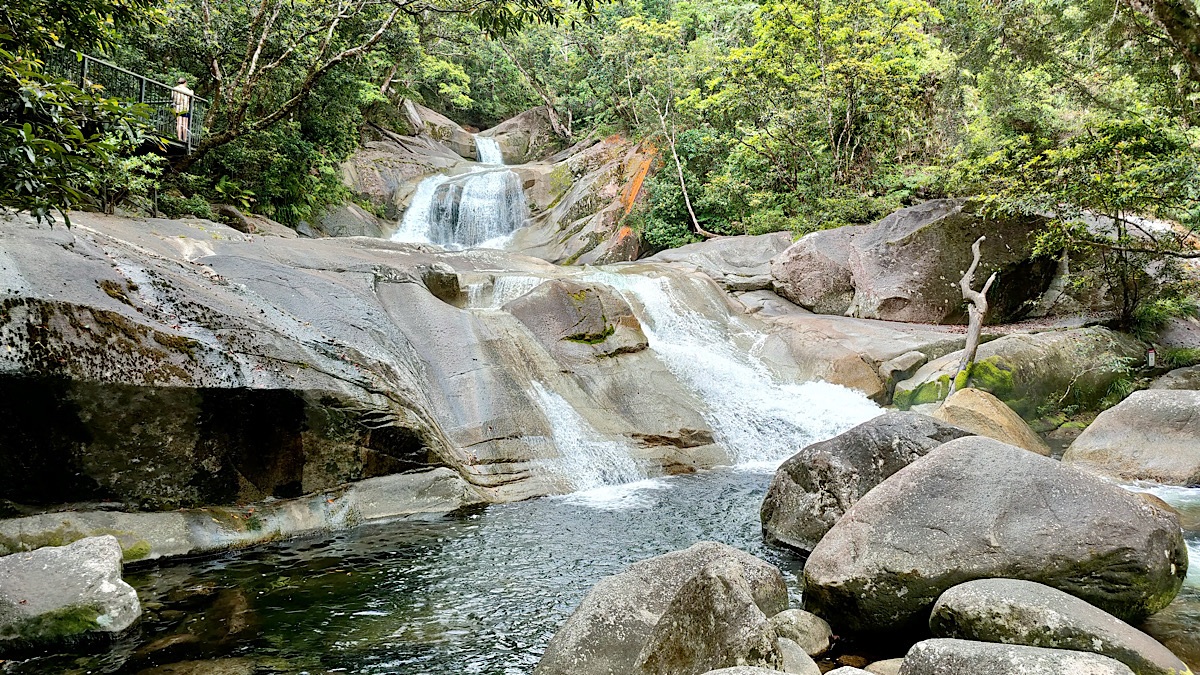 Here is a video on the falls from Ranger Rod