22/06/14 – We stopped last night at Leycesters Rest Area, 100km north of Halls Creek. It was around 8.30pm and the place was packed with caravans, took us while to find a place to set up camp. We had a cuppa and headed for bed. Forgot to say that if you want drinking water at Halls Creek it will cost you 20c per litre from the info centre.
We had a sleep in, well it felt like a sleep in, 6am local time which is 8am Qld. Some noisy people woke us. We had a leisurely breakfast, we weren't in too much of a hurry. Plan was to be in at the National Park by lunch.
The turn off to the Bungles wasn't that far from the rest area. Once through the gate there is an information booth and parking. We stopped and let the tyres down. It's only 52km to the National Park visitor centre but the info says it can take 2-3 hrs due to the rough road. It is corrugated, has rocks, loose gravel but the worst part is it's windy and hilly so you can't go very fast so feel the corrugations more. There were 10 water crossings into the visitor info centre none of them very deep.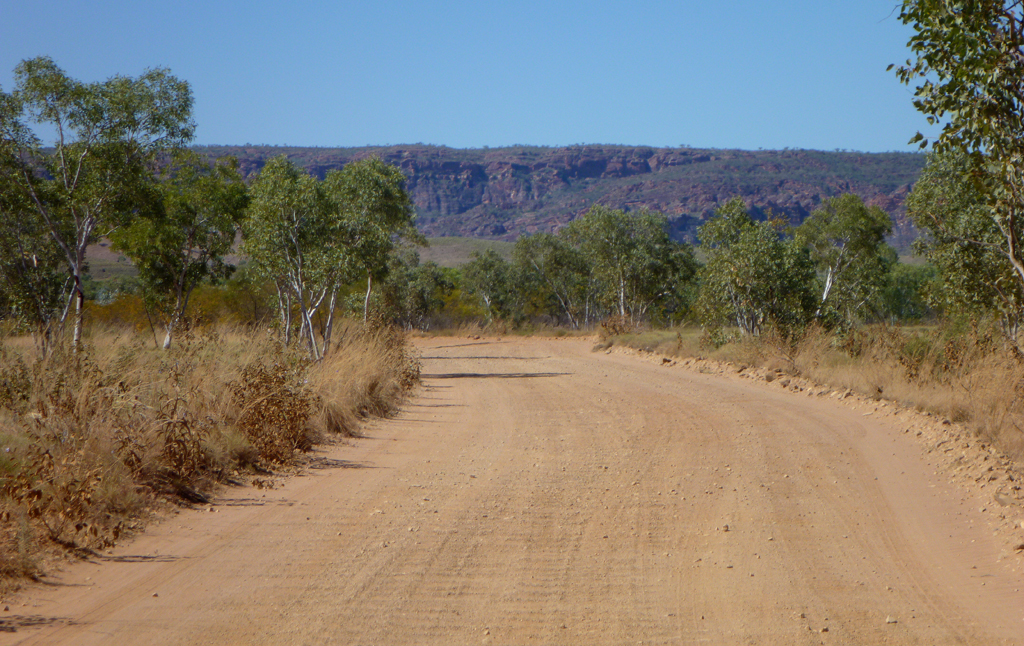 We had booked and paid online so it was a just a case of getting the campsite maps and the camping slip to keep on the dash in the car. Online we had to pick our sites but we were told we didn't have to have the same sites and could choose any we wanted. Turns out we got the same site number at the Kurrajong Campground no 37 as it was a beauty. Large, and pretty well on our own with no close neighbours. There are a lot of campsites coming off different loops so we certainly didn't check them all out.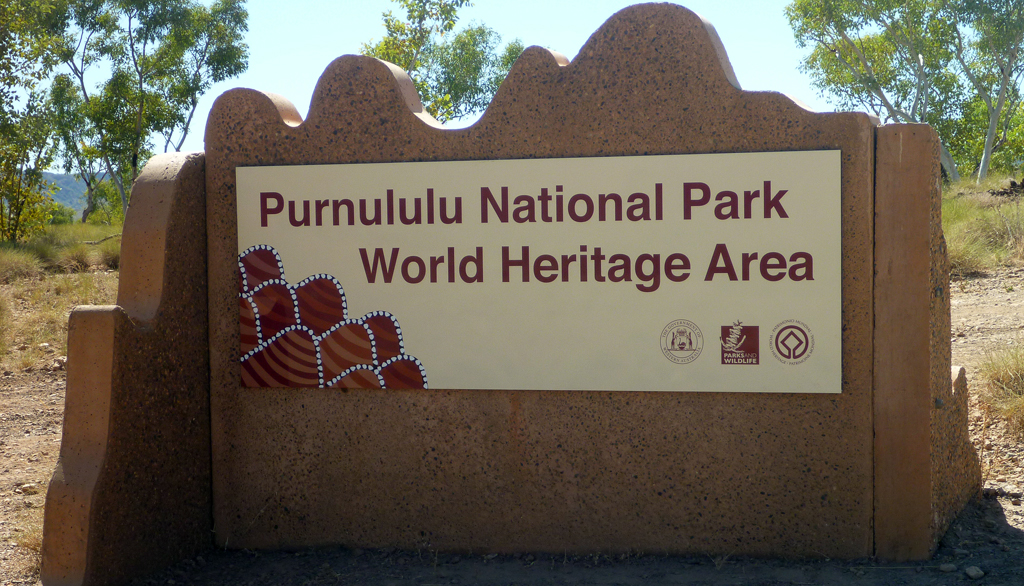 Today was a bit of a reccy day. Setup, sort ourselves out a bit, relax and get the lay of the land. We did go for a drive to check areas out ready for an early start tomorrow. It is so hot in the arvo, we want to hit the walks early before it's too hot then relax in the shade. It's is so nice to be here, we were concerned at one stage we might end up missing the Bungles due to the Ute issues but all we missed out on was Wolfe Creek Crater.
Trip so far.