We stayed 2 nights at Broadwater Reserve just north of Nanango in Qld. It is such a lovely place you could easily stay a week here. Access is via Broadwater Access Rd off the Burnett Hwy,  approximately 20 km north of Nanango.

There are no facilities here, you need to be self sufficient and take your rubbish with you.  It is suitable for all rigs and tents, you can get mobile reception, lots of birdlife, ok for dogs, cows are also on the property so you need to close the gate.  Well off the hwy but you can still hear some traffic noise at times but not much. Lots of fallen branches to collect for a fire. Lots of open flat areas to camp and lots of areas to camp along the water. This is black soil country so be very careful in the wet.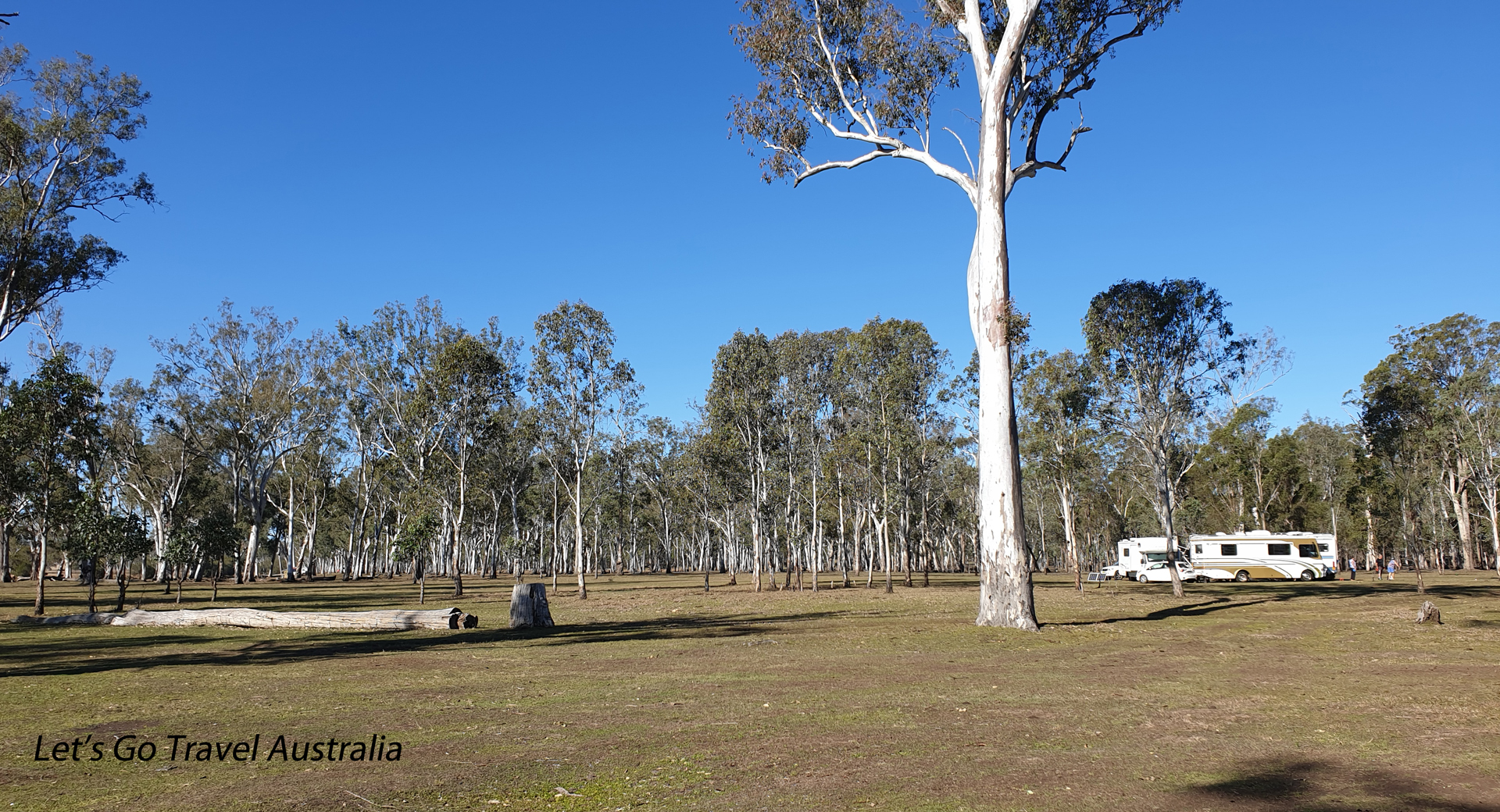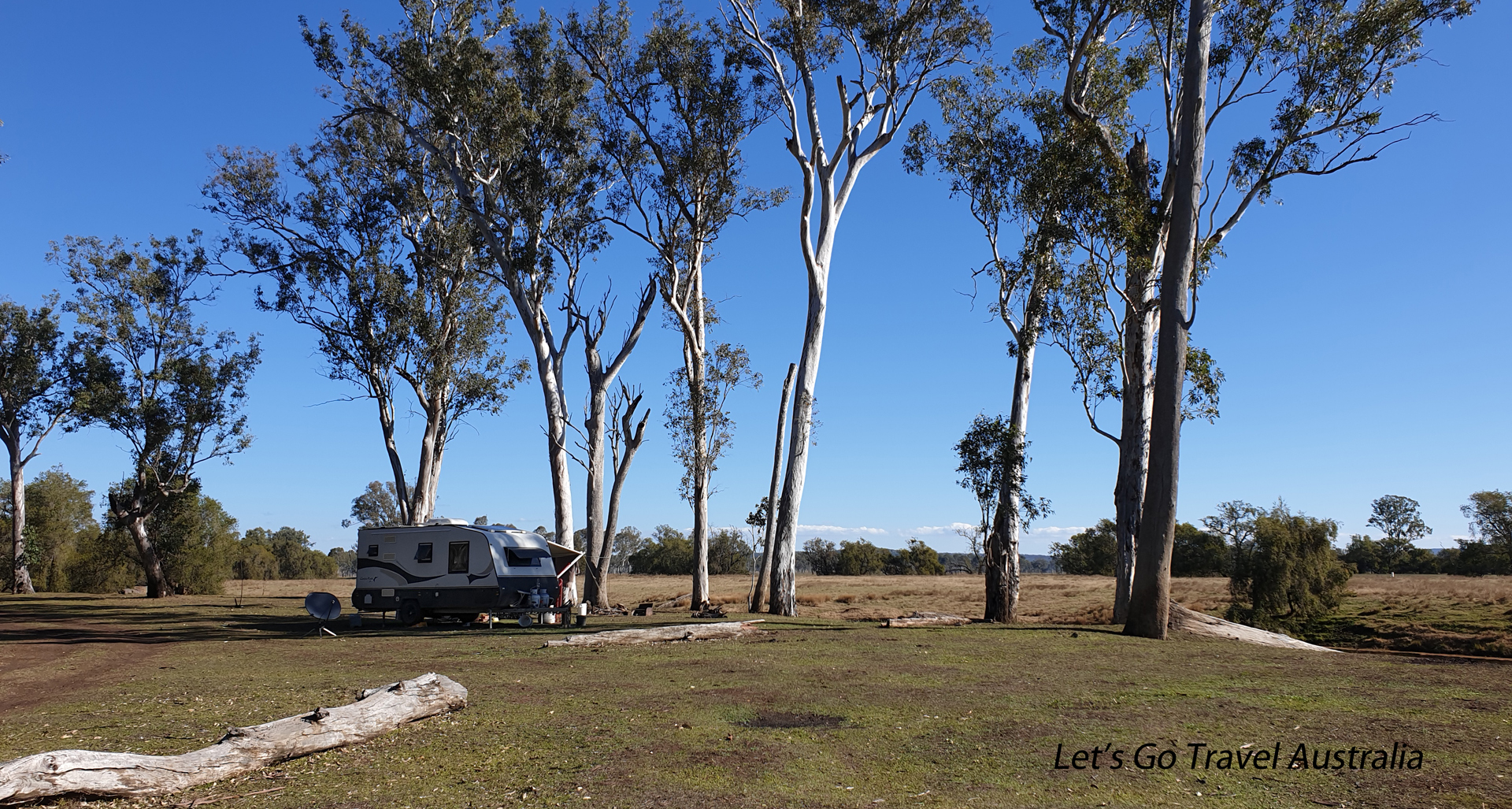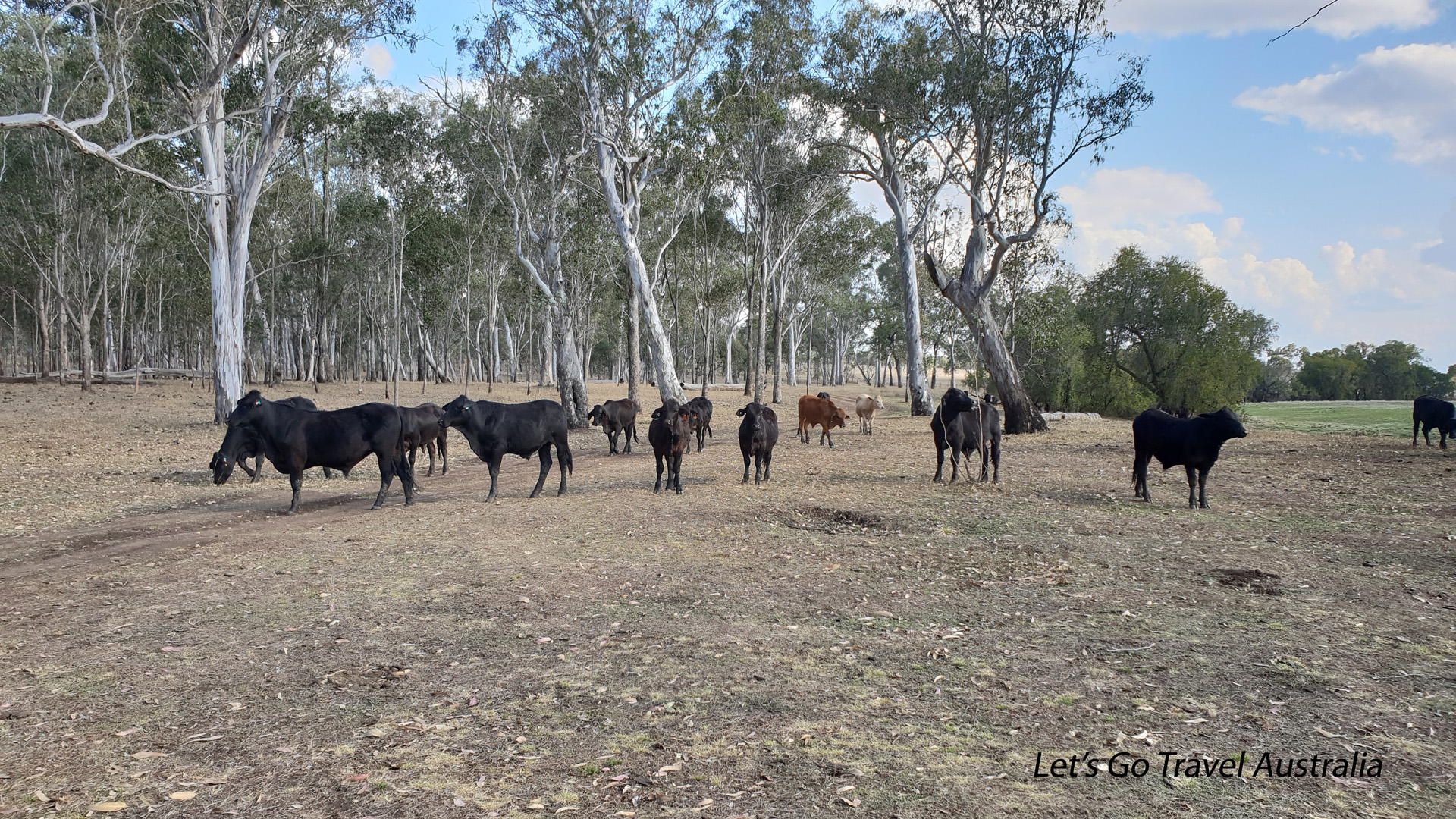 It was rather chilly overnight by Qld standards below zero on the second night with Jess's water bowl outside freezing over. She was tucked up inside under a blanket as we all were.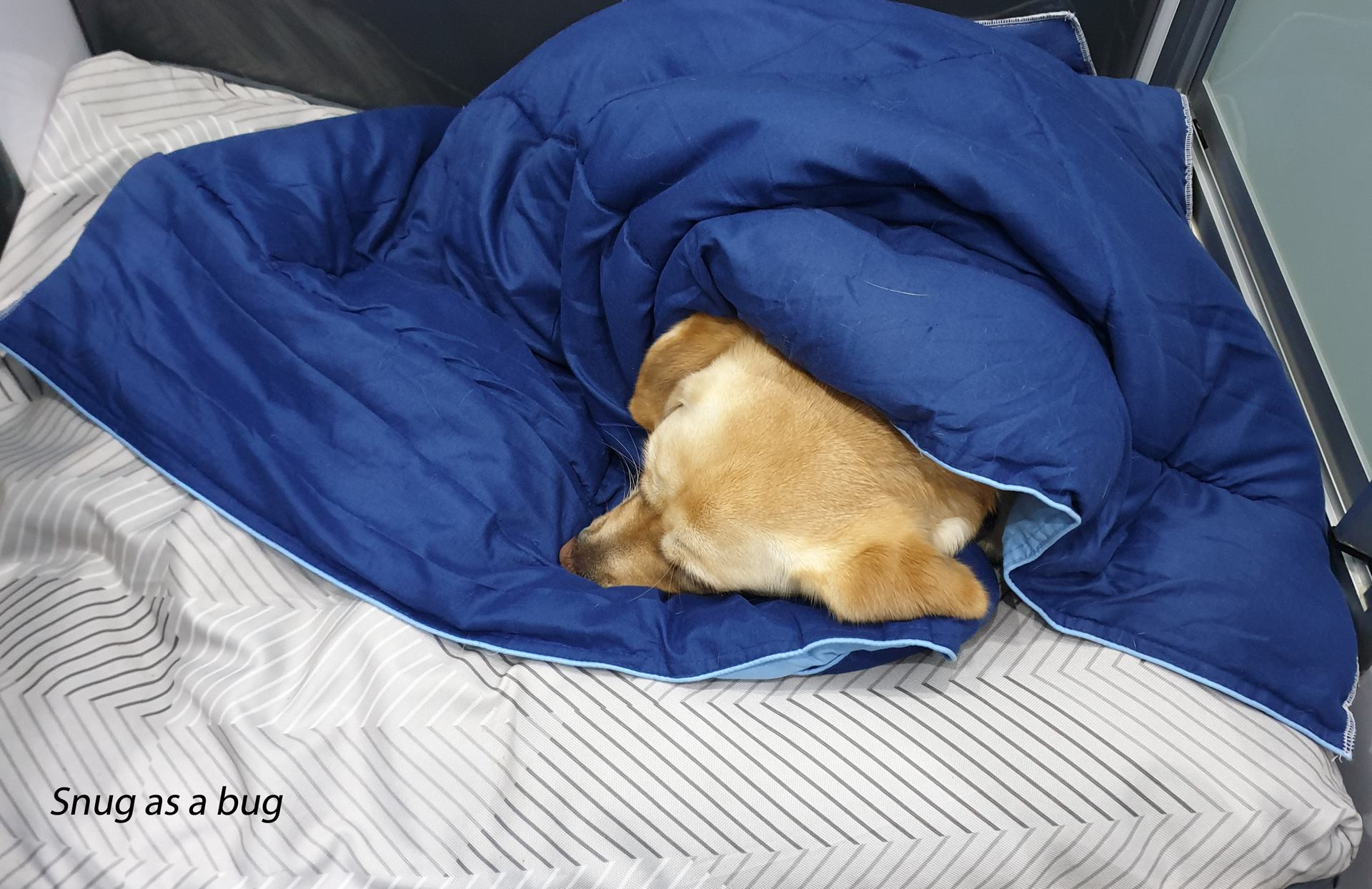 You need to pick up a camping permit from the South Burnett Energy and Visitor Information Centre in Nanango, that will give you permission to camp for a maximum of 2 nights. We were told by some other campers they asked if they could stay longer and they were told they could. There are no signs up anywhere stating you need a permit or the maximum time you are allowed to camp. People coming in from the north, were not picking up a permit since they did not go through Nanango.  The permit does says that failure to comply with the conditions on the permit will result in the issuing of a "Penalty Infringement Notice"  If this is the case then they need to put signs up stating the max camping time and that a permit is required.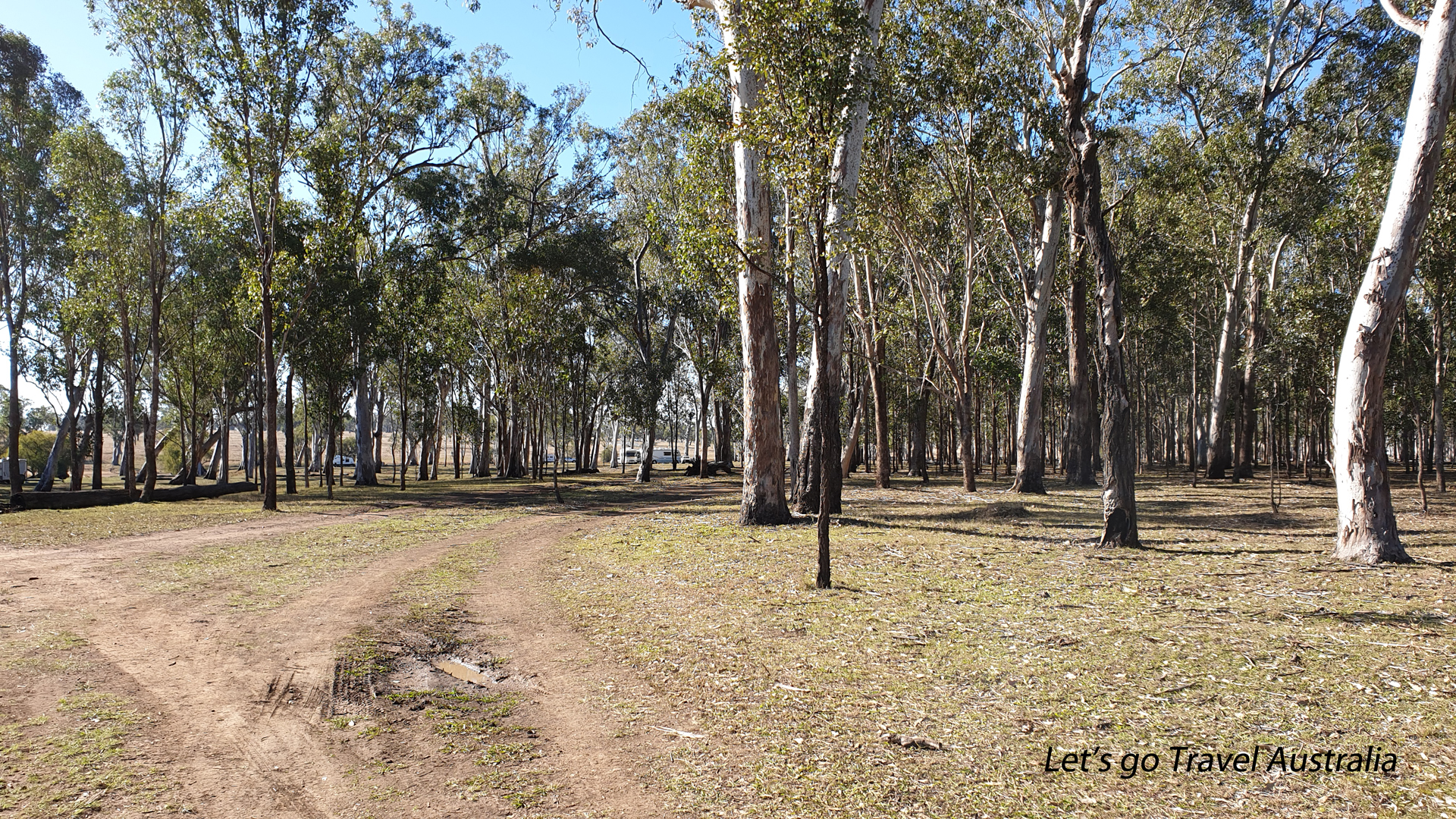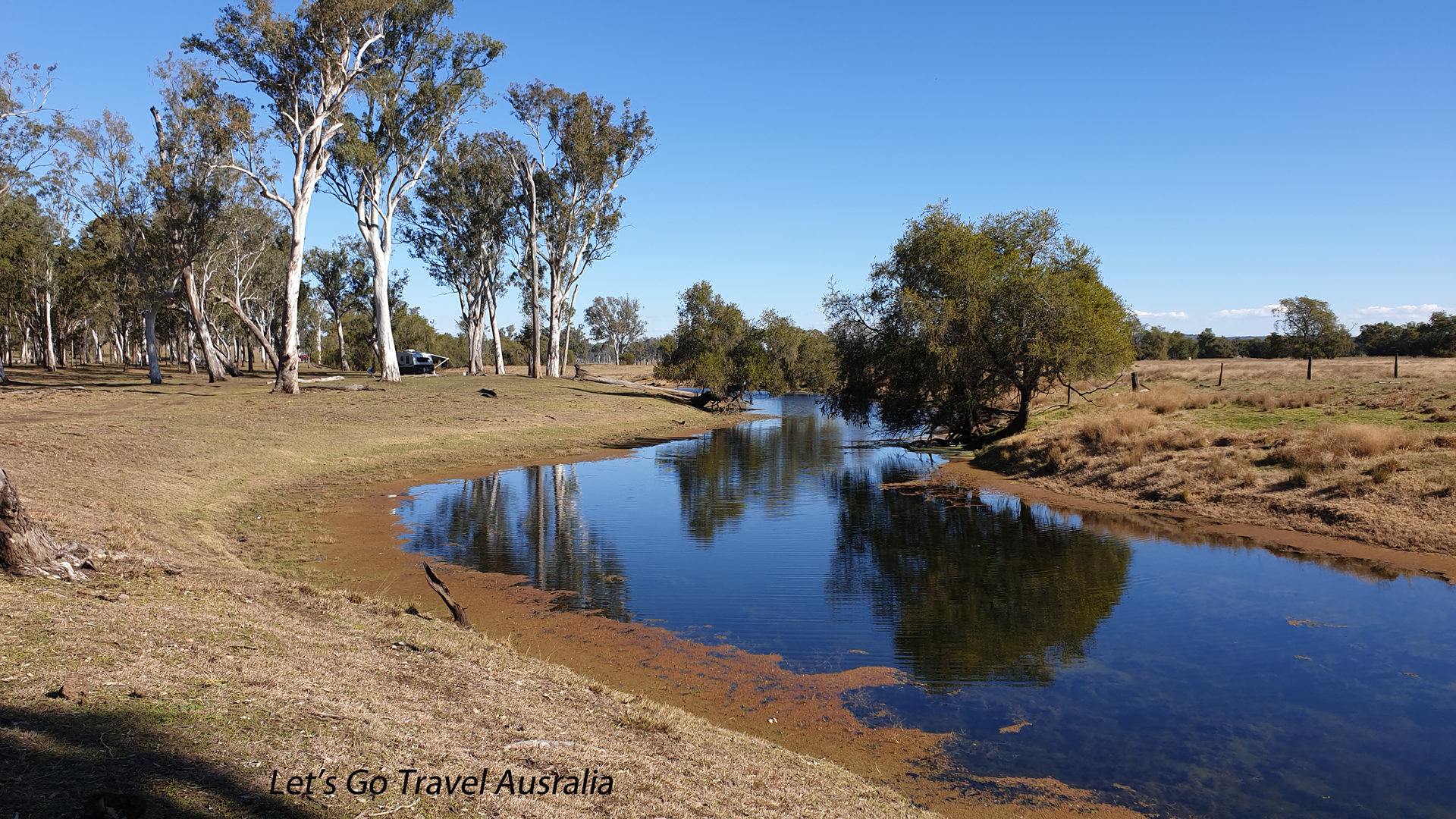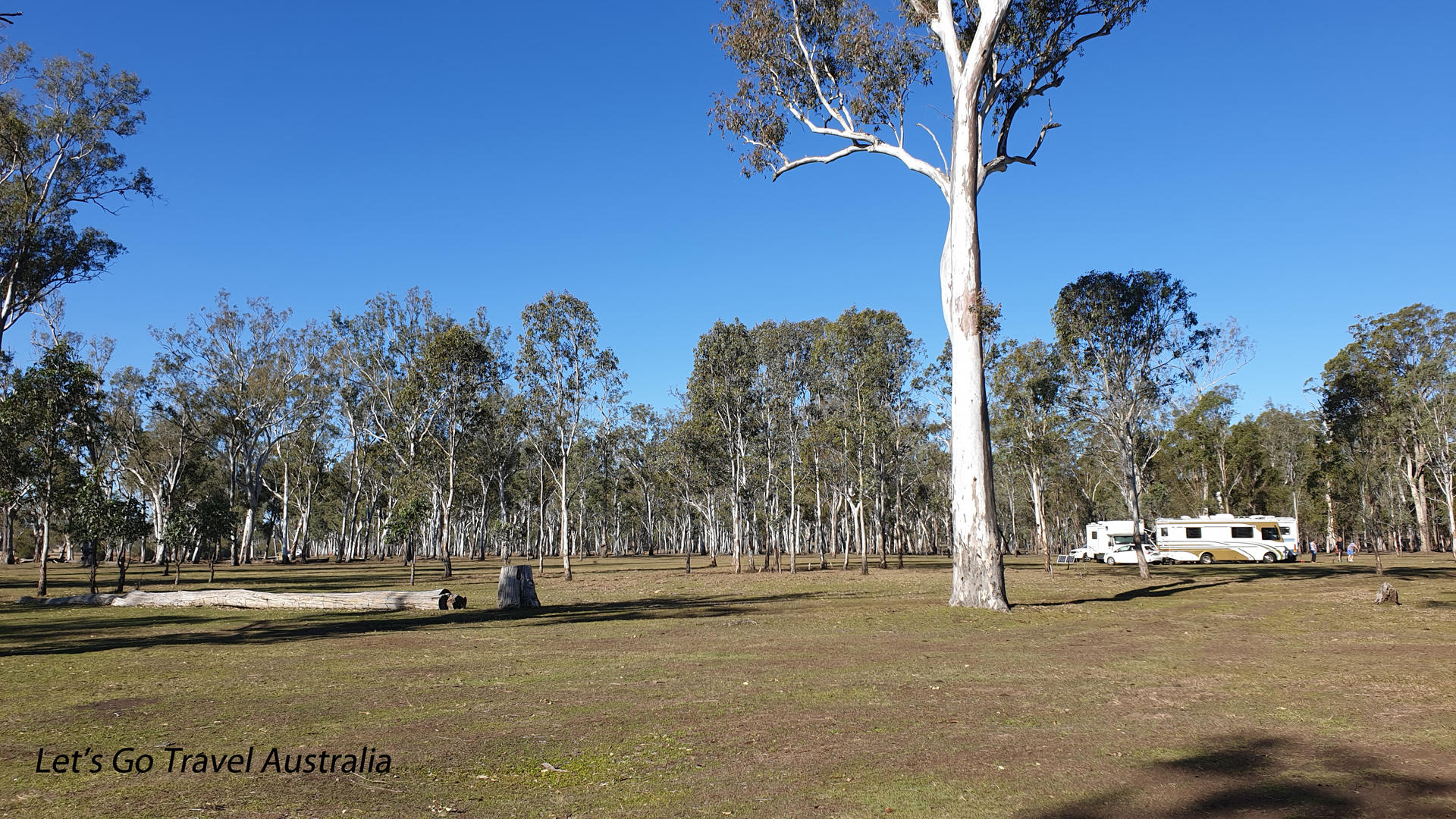 Nanango is a nice country town with an IGA, several caravan parks and other business. There is a Lion's park in town that has toilets, playground, dump point, and next door another place where you can camp overnight and there is also the yummy Peanut Van, well worth a stop.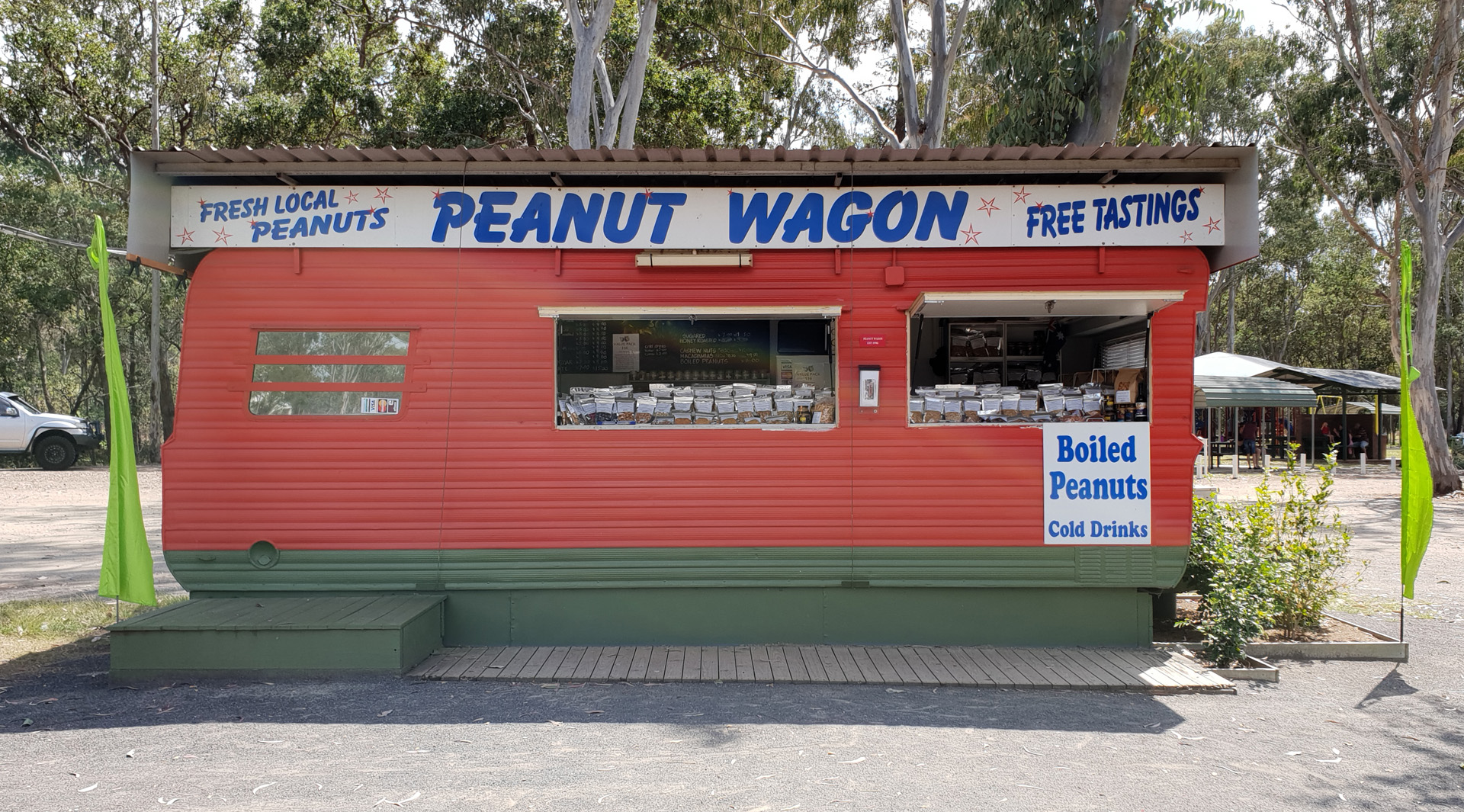 This is a great place we all need to respect and do the right thing so it remains open to us all. We love this spot and will certainly be back again just wish it was a tad closer to home 🙂