Now we are talking 🙂 but more on that later. As you come into town there are some lovely painted silos. We love it when town's do this sort of thing. The people who paint these are very talented and it's amazing how they can paint such detail, be able to paint so close up yet see the big picture, amazing.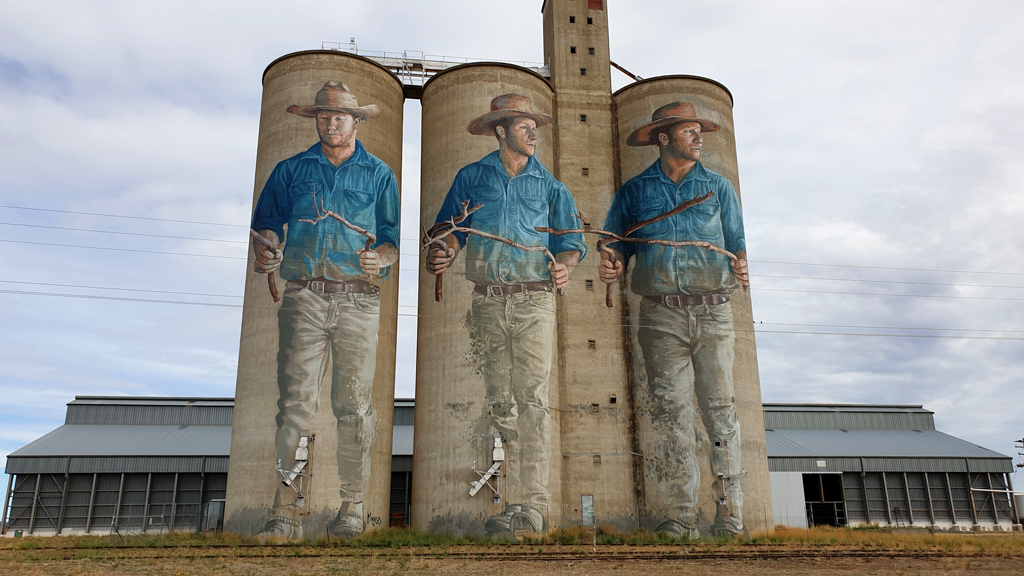 Gold was discovered in Bingara in 1852, by the 1880's Copper and Diamond were also found in the area. Bingara's diamonds are the hardest naturally occurring gems in the world.  Bingara has streetscape murals painted on some of the buildings reflecting its history.  Orange trees line one of the streets planted in the 1950's as a living memorial to Bingara's fallen in both world wars.  In July they have an Orange Festival.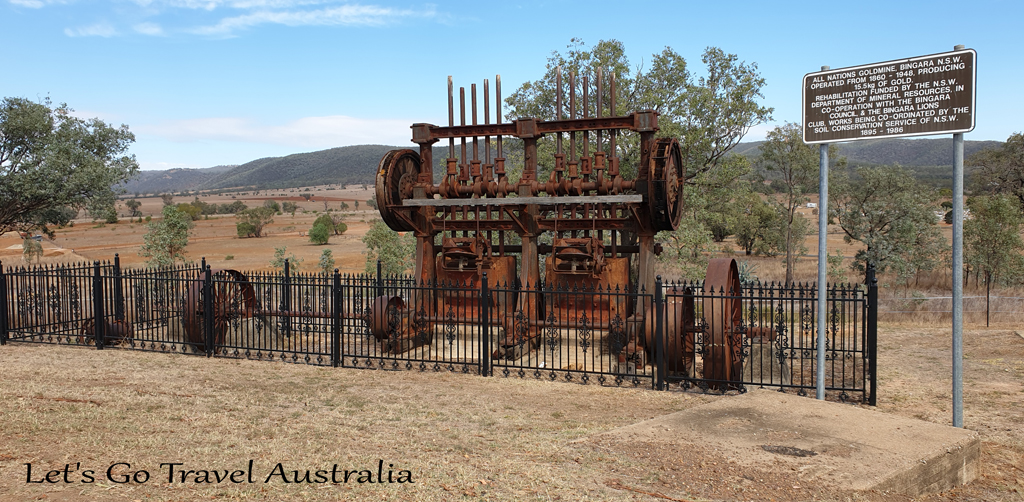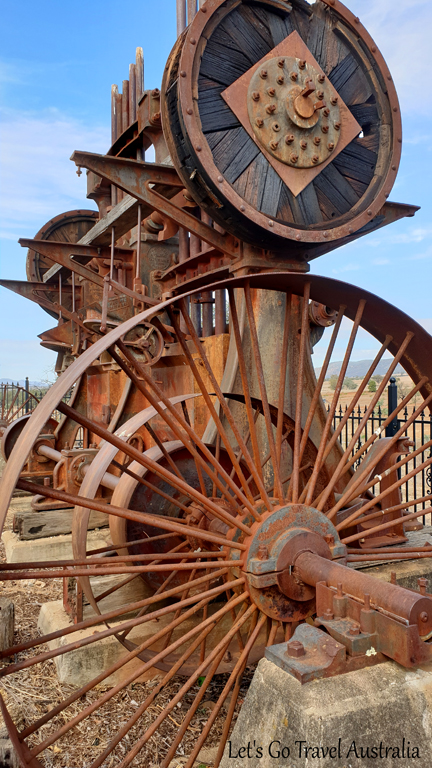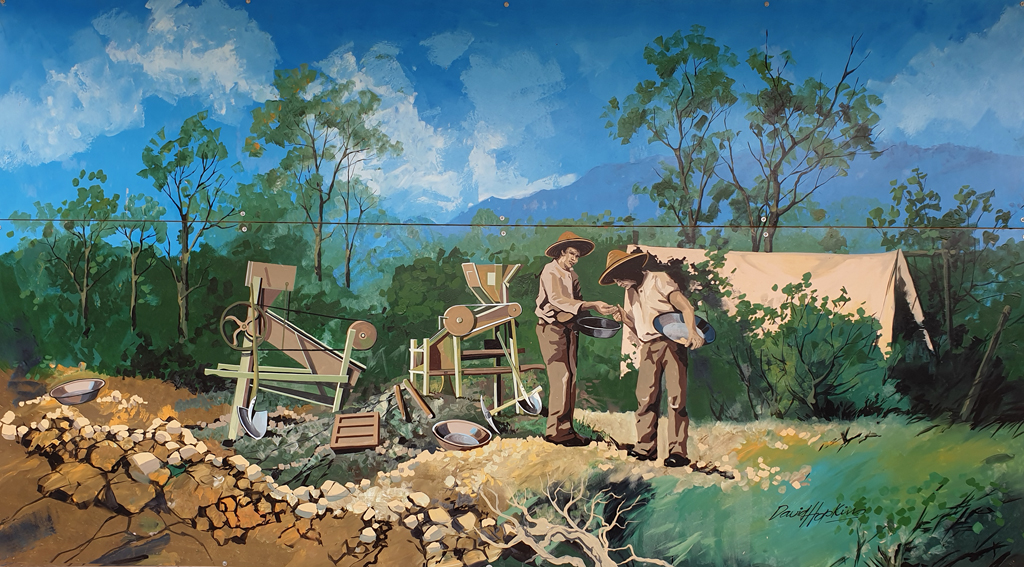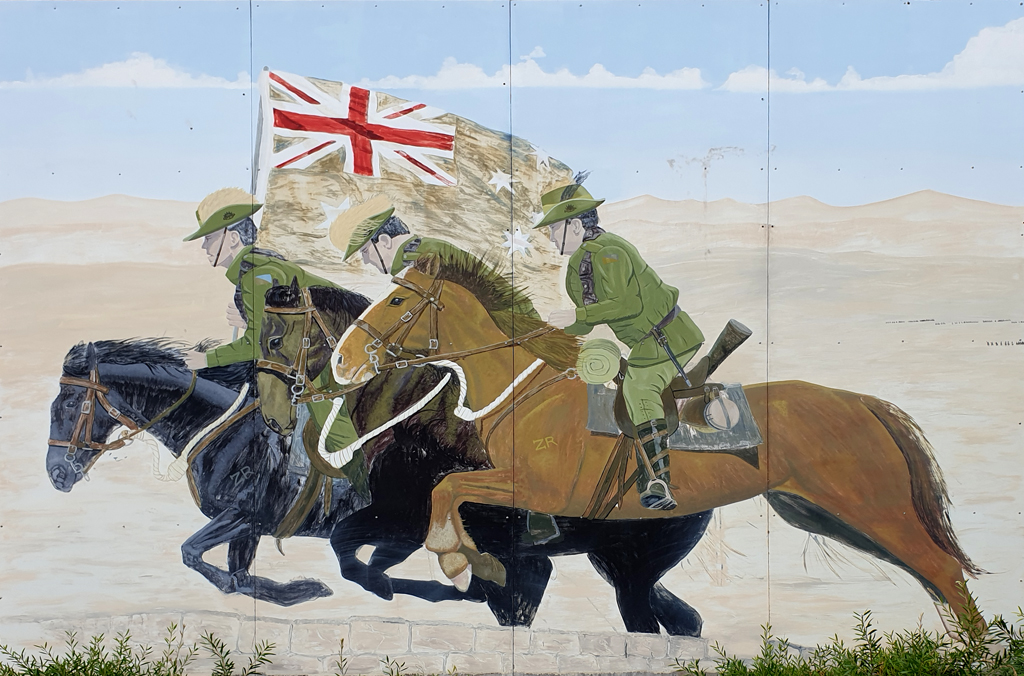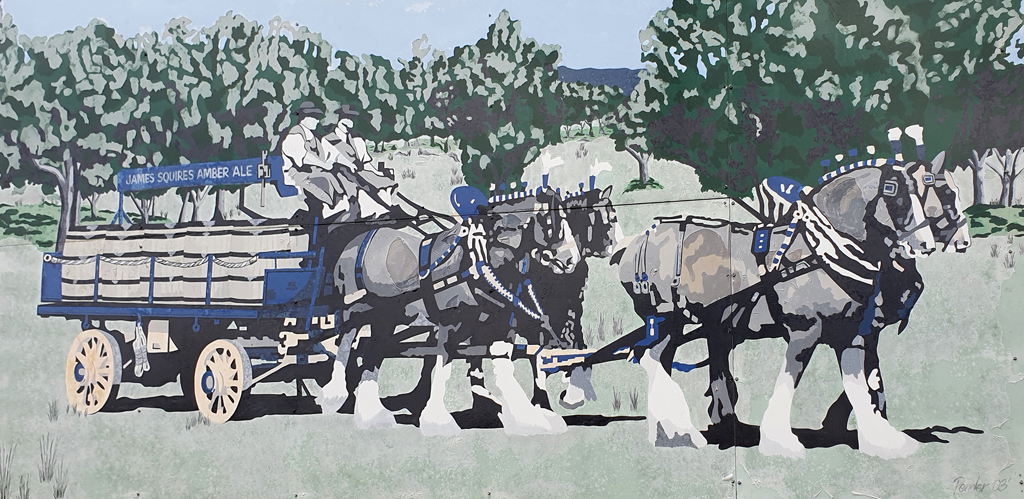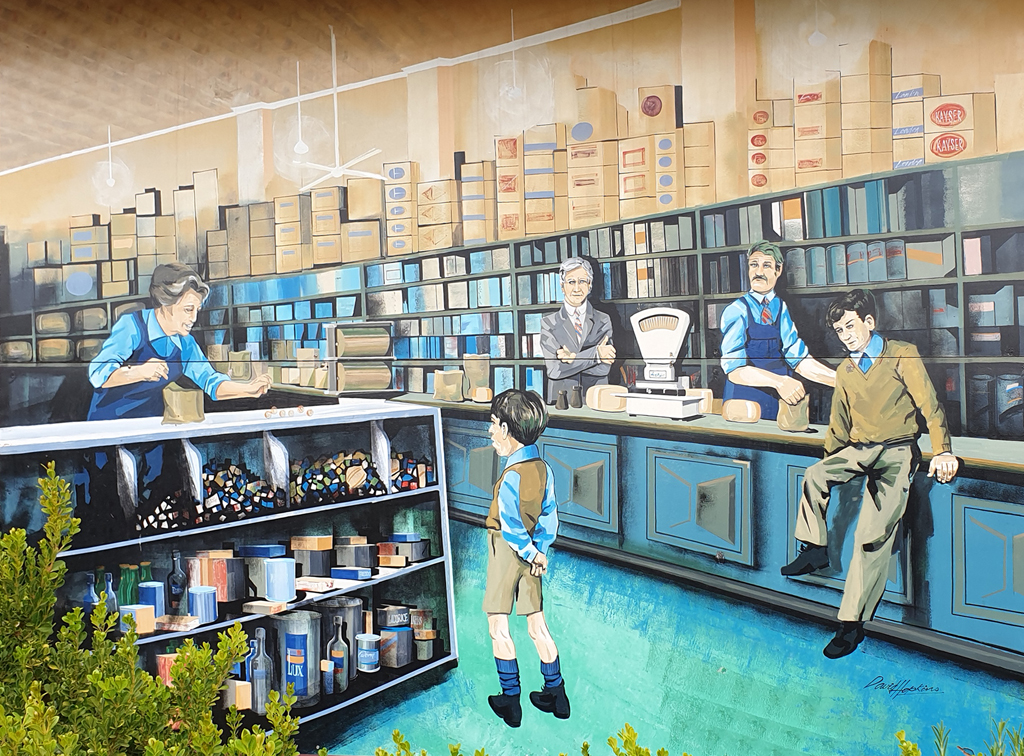 The town has enough shops to keep you stocked or resupplied for your stay here. There are at least 5 free campings areas around the area and a caravan park. The two free camping areas in town are for self contained vehicles only. From what we saw they are well used and dusty. This is a great area to base yourself for a few days or weeks to explore the area.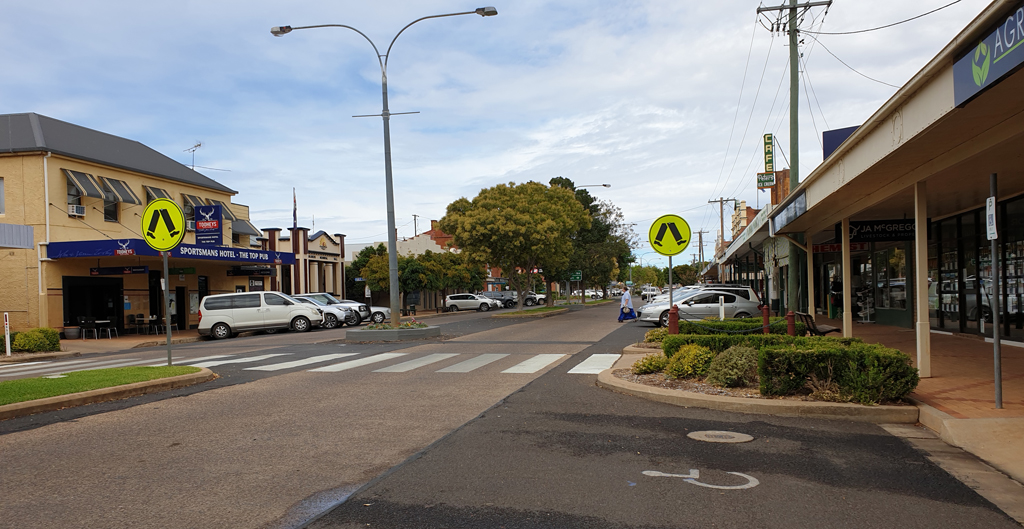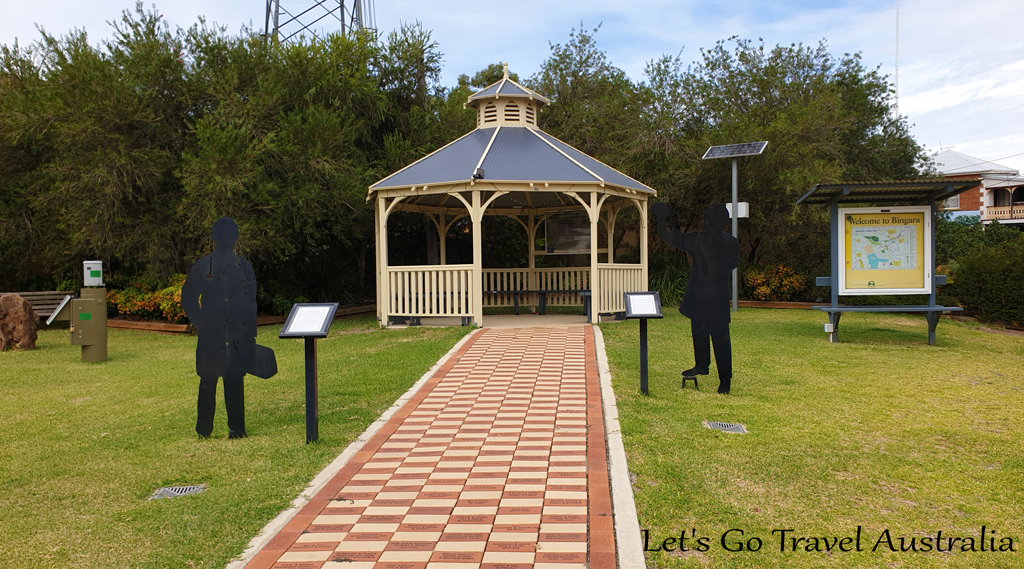 Heading out of town on the Copeton Dam road is a dump point and portable water $3 for 1000L.
Keep going along this road which is pretty bumpy and windy, there are several free camping areas that run along the banks of the Gwydir River, between 3 and 5km out of town. We stopped at the first one, absolutely wonderful. Plenty of areas to camp within meters of the river. There are warnings about camping to close and being aware that the river can rise .5m in half a day due to releases from Copeton Dam.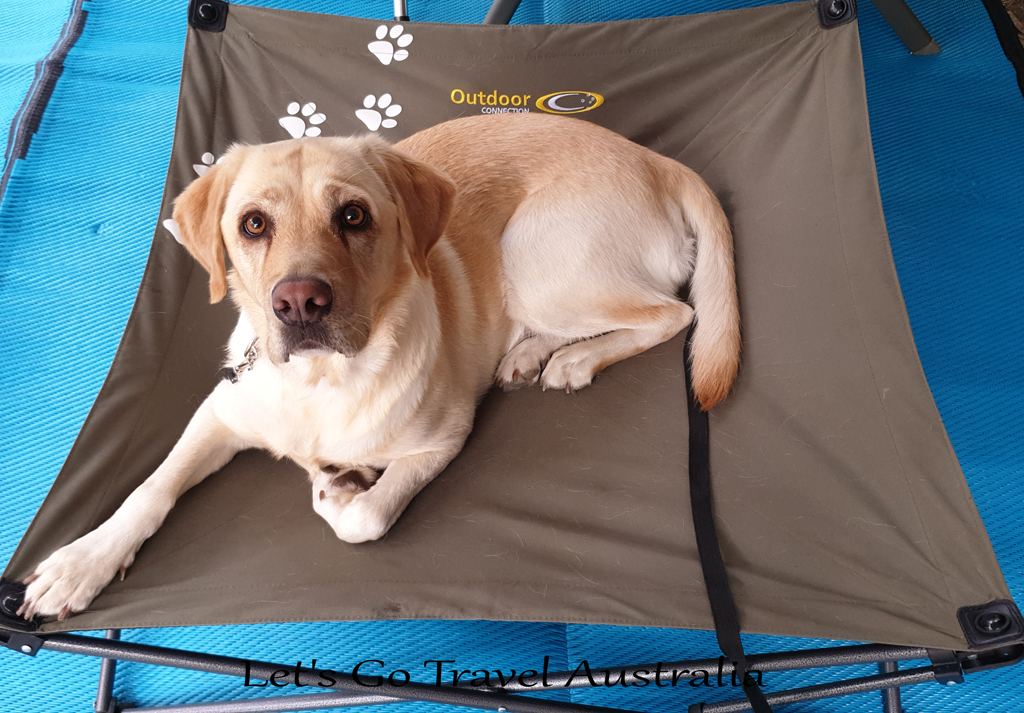 Jess thought it was a pretty good place too.
We don't have a lot of campfires, so when we do they are kind of special.
There are no facilities here, you need to take your rubbish with you, bring your own drinking water etc. This area is suitable for tents and all RV's, dog friendly, free, really is an awesome spot and this is just one of them. It is the sort of place we could stay a week, we look forward to coming back to this area to explore it further and learn more about it's rich history.