17/6/14 – Gee the nights keep getting cooler. We were on the road by 9am. The road on the west side of Arthur Creek is better than the East side. Wide gravel road that is still corrugated but the corrugations aren't as deep. On some areas of the road it is wide smooth and compacted red dirt. There are ant hills and jumpups. We even came across some road works which explains why the road had improved, for a while at least.
We passed a guy loaded up on a push bike peddling along. That's a hard way to go.
We took the Binns Track heading for Tower Rock. We did a detour first planning on having a look at Boxhole Meteorite Crater but the gates into the crater were padlocked, obviously it's on private property.
It's 90km into Mac and Rose Chalmers Conservation Reserve, (Tower Rock). As you enter the reserve you are greeted with the massive mountains of red granite boulders. Very similar to the Devils Marbles only a lot less people. We are the only ones here for the arvo and camped for the night.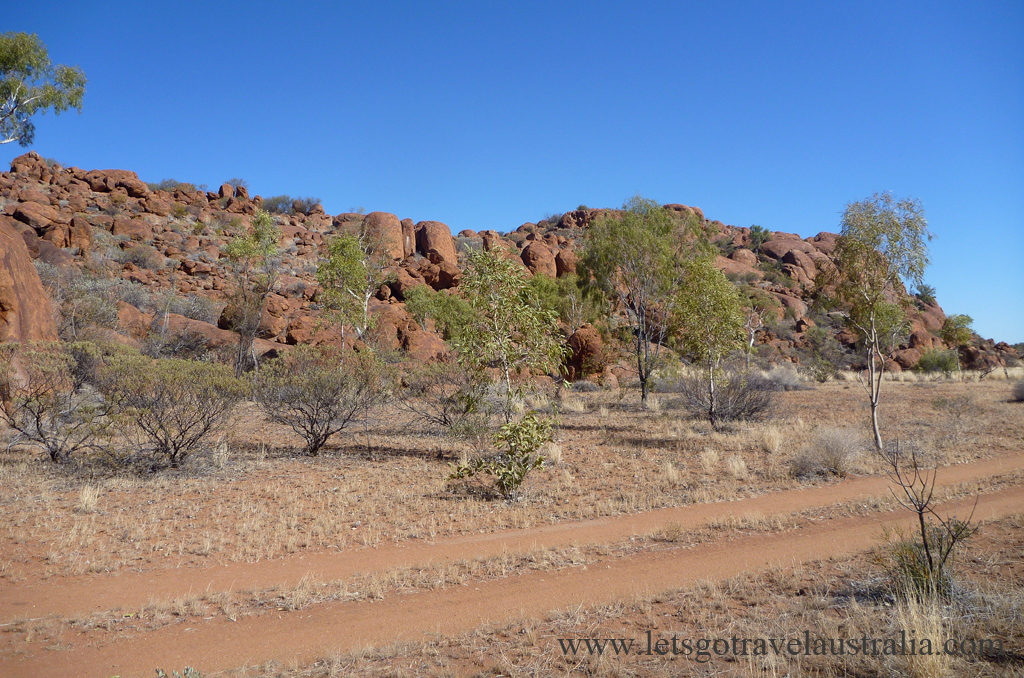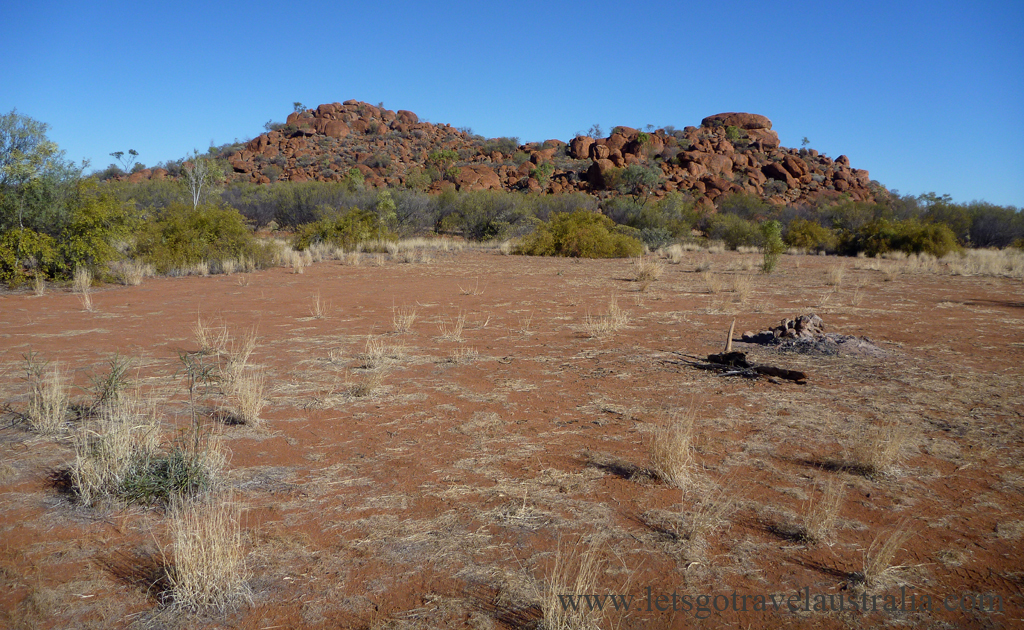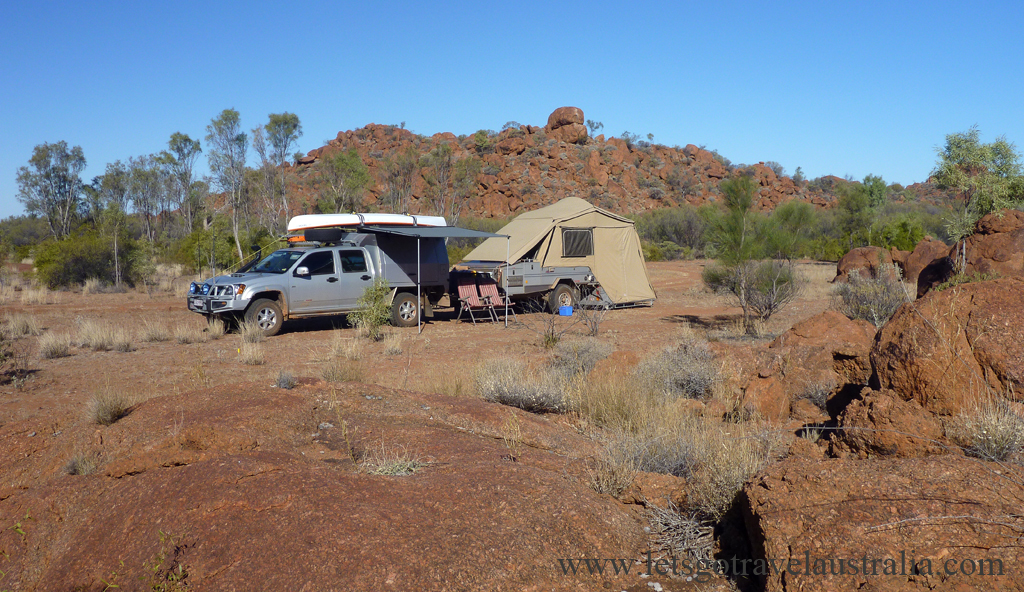 Tower Rock was one of Rose Chalmers favourite spots. And you can see why, the view from there is amazing. Overlooking all the red granite boulders, down into the valley and a view across to the East MacDonnell Ranges. The climb is classified as difficult as you have to scramble over boulders as you work your way to the top following red paint markers on rocks. We reached a flat area near the top and the red markers disappeared. I guess whoever did the red markers decided most people wouldn't want to go any further. We saw some rock cairns someone had made leading a path right up to the top, which we followed. The walk and climb was worth it, we were gobsmacked with the view and the red of boulders with a deep blue sky behind them. We had fun exploring the different boulders as we worked our way back down.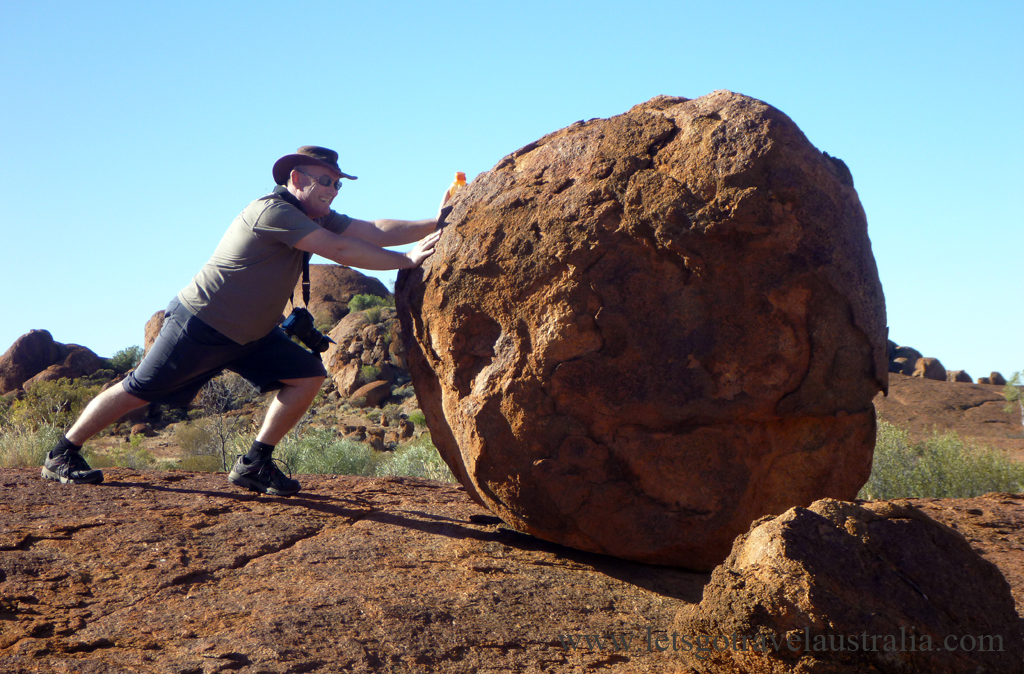 Mac and Rose are buried here. They have amazing views for their final resting place.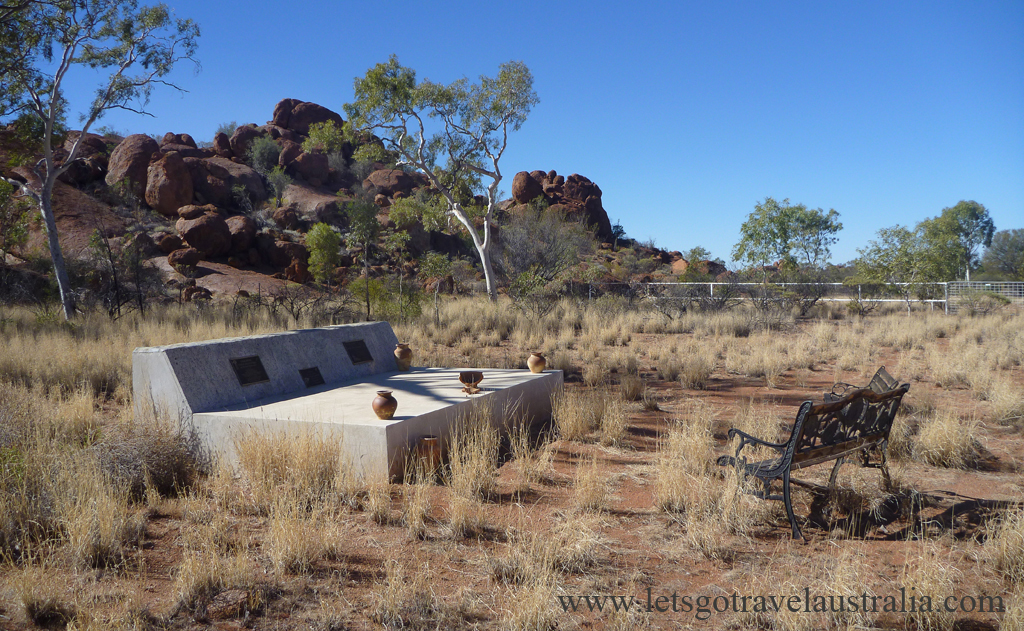 There are umm toilets at the camping area, they have great views, lots of fresh air but not a lot of privacy.