Wow this place is awesome.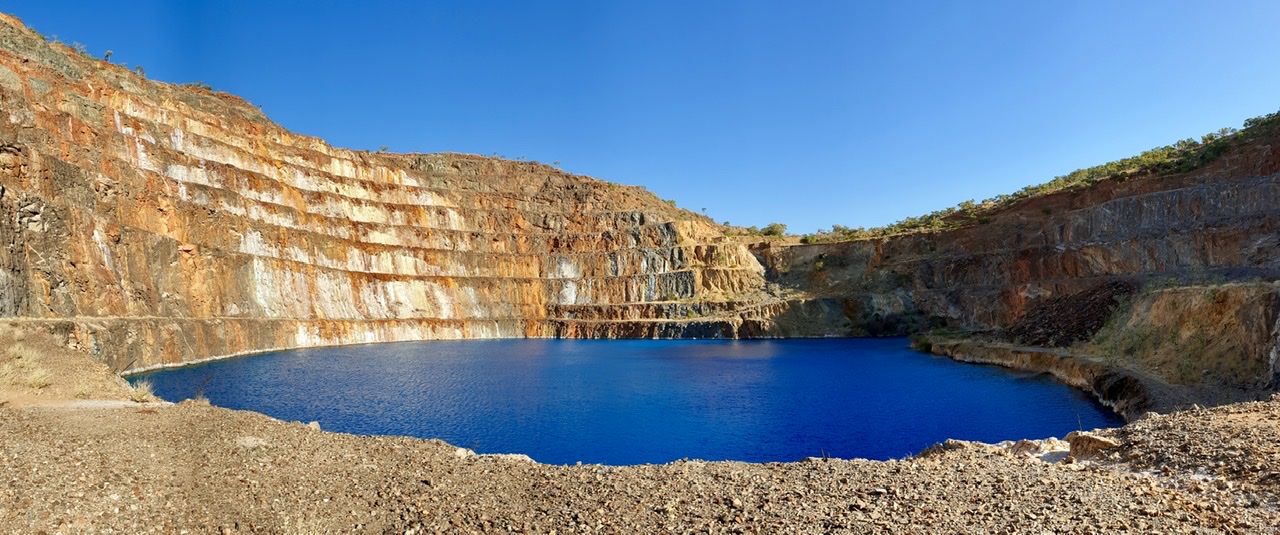 Mary Kathleen was originally a mining town but was abandoned in 1984 and uranium mining ceased in 1982. Uranium was discovered here in 1954 by Clem Walton and Norm McConachy and the township was named Mary Kathleen after Norm's wife. The following year Rio Tinto developed the open cut mine and an architect was commissioned to design the town 6km away. In 1982 when the mines uranium reserves were exhausted the town's buildings were sold and relocated.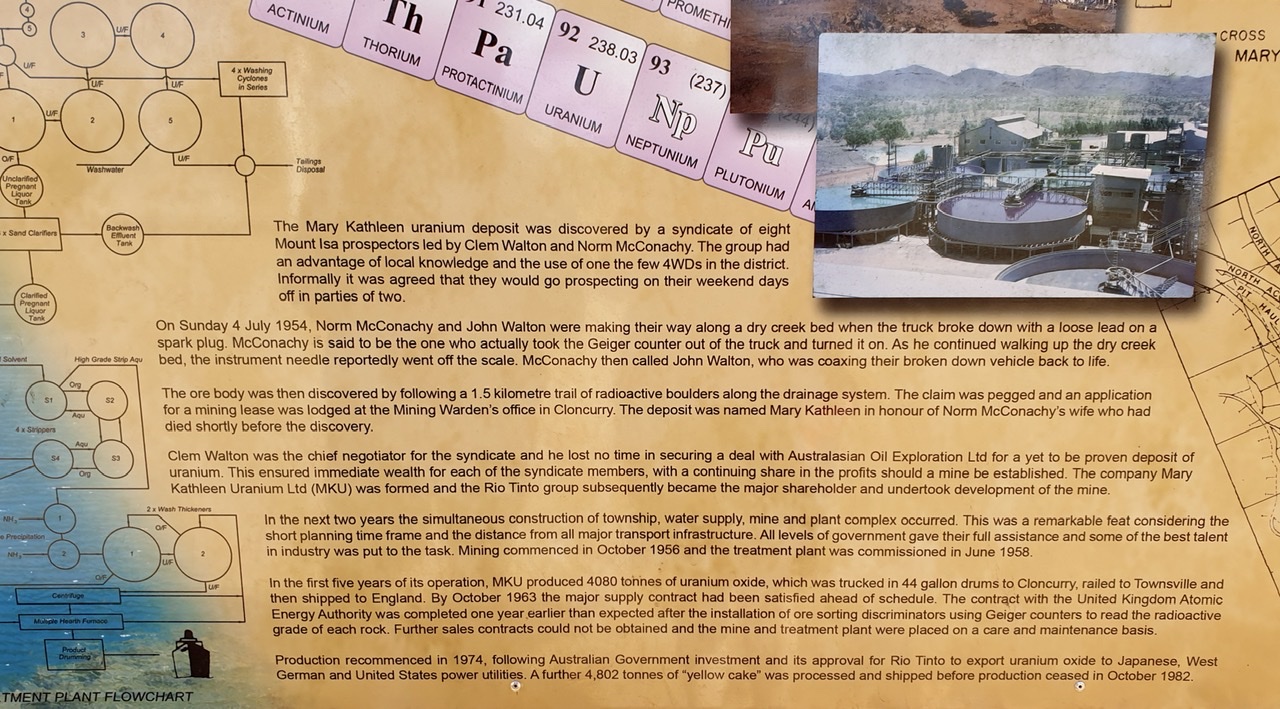 All that is left here are streets and concrete slaps where buildings used to be. Concrete rocks walls, slaps with crumbled floor tiles, painted green slaps where tennis courts used to be. It was once home to around 1000 people and had all the services like churches, pools, tennis and basketballs courts, petrol station etc.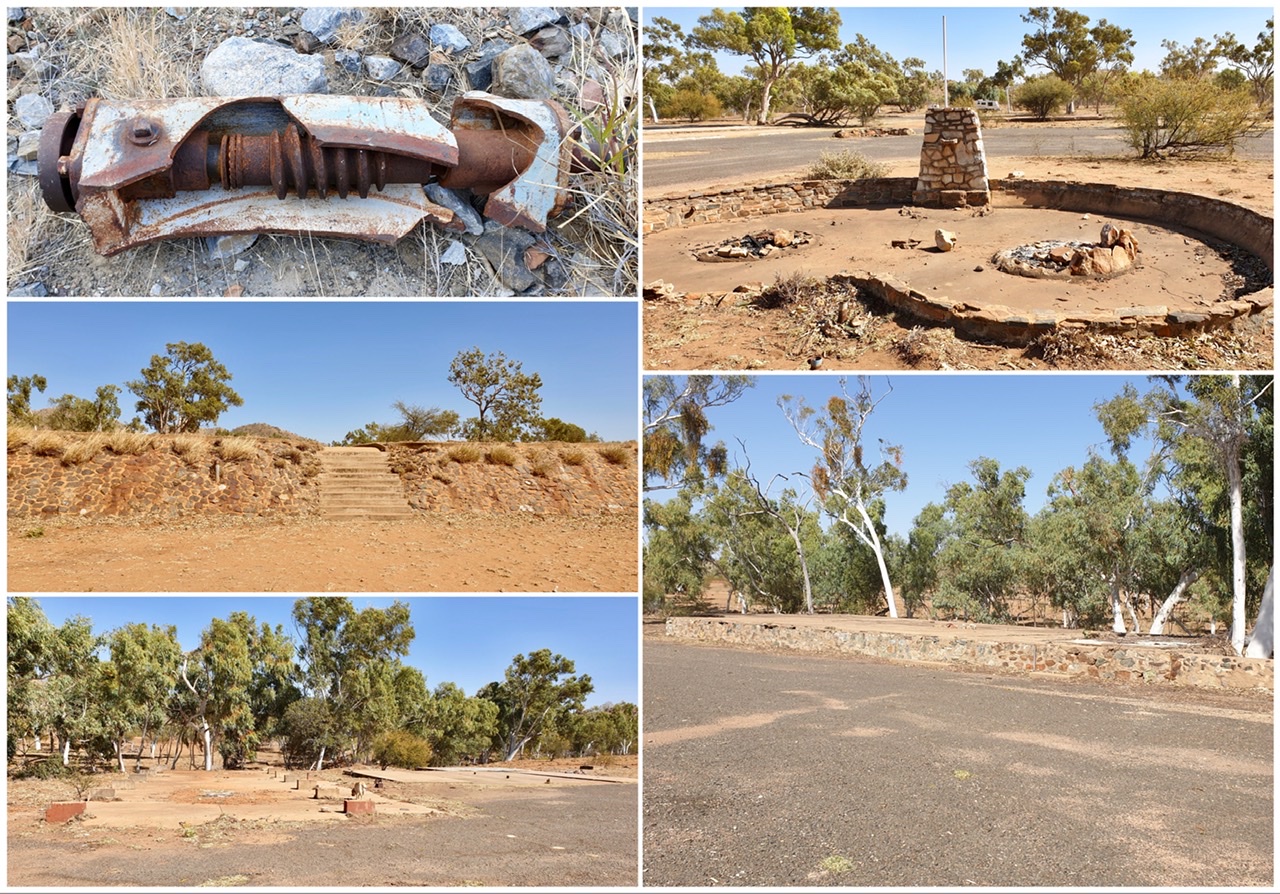 This area is open for people to free camp around the town area, it's a huge area with plenty of spots and plenty of concrete slaps to set up on. It's really fascinating and we were hopeing to ride around the area on our bikes but howling winds came up overnight and it's not pleasant out there.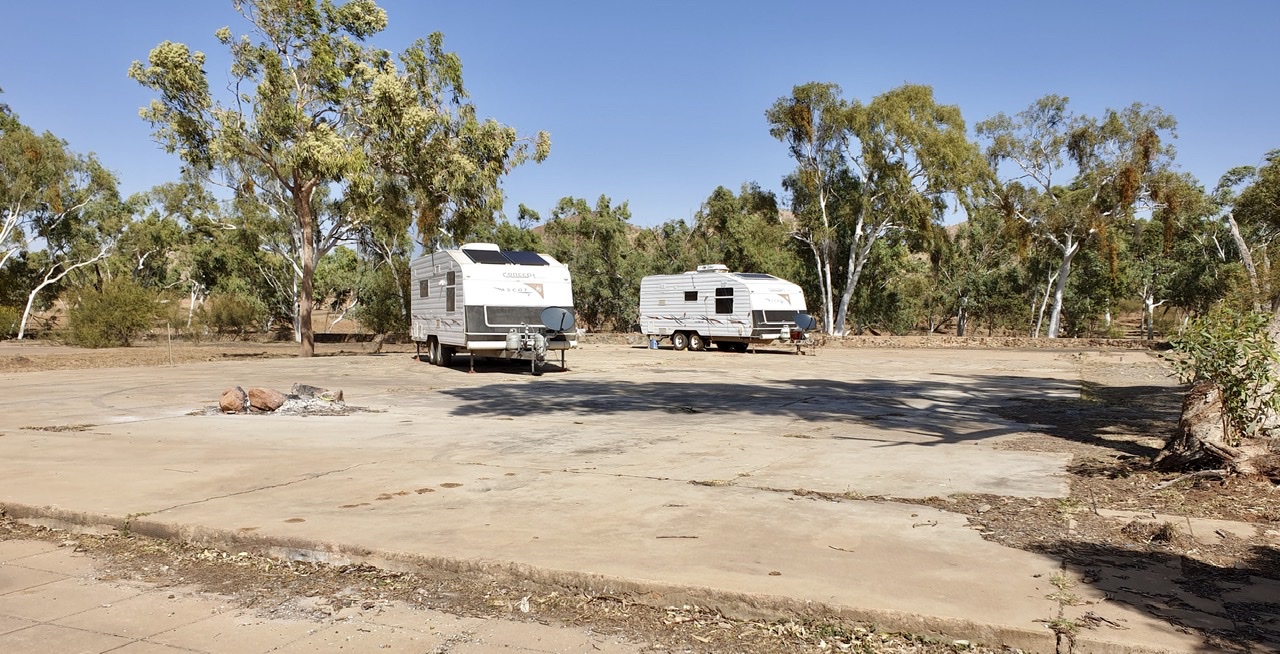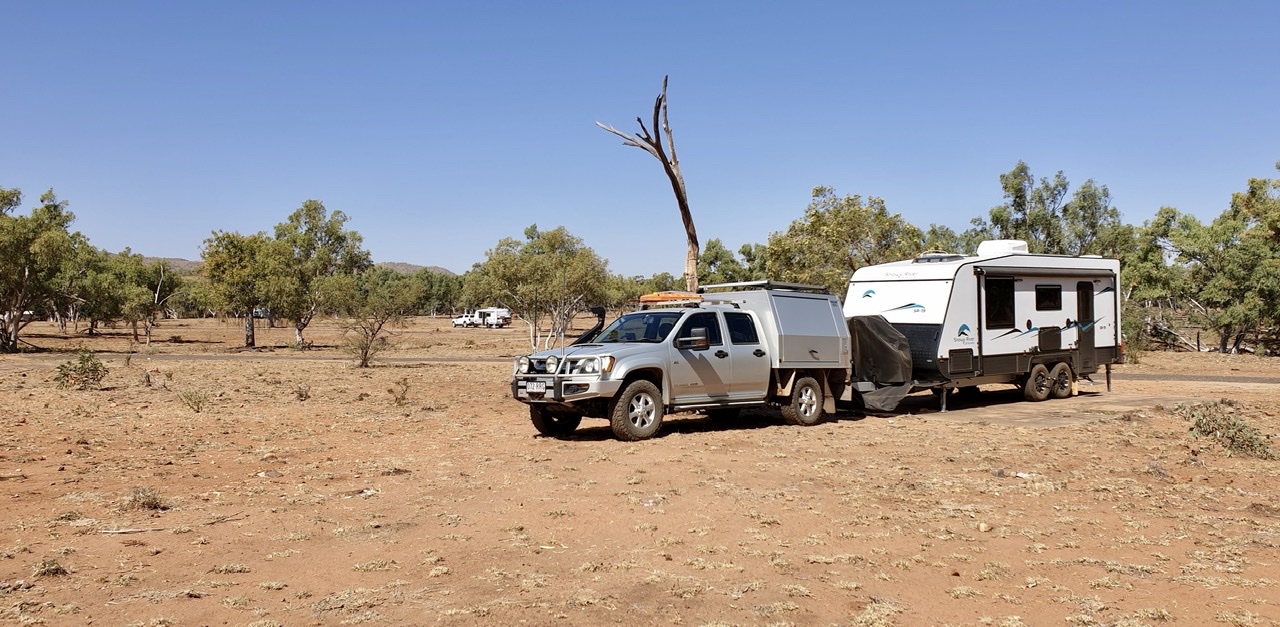 From the township it's a 6km drive up to the open pit mine. The road is not maintained and is not suitable to tow caravans up, so best to unhook and leave them in the town area. The bitumen has the biggest pot holes we have ever seen, it then turns to gravel with some uneven rocky areas. But it is well worth the drive.
The open cut mine is filled with the most amazing blue water, I'm sure many have been tempted to have a dip, as it looks so inviting. It's a large area that is hard to capture in a photo. A palette of colours run down the rock walls leading to interesting patterns.
A drive around the town area and you realise how big the area is. Thank you to the landholder who allows access to this site and allows free camping on his land.