7/08/2014 – It doesn't seem to matter how long you are away for, when it's time to go home, you are keen to get there. For us it's catch up with family and friends. Don't like the unpacking, packing is so much more fun 🙂 .We have a few repairs to do on the Ute before we can head off on another adventure, where too we aren't sure at this stage. We have the birth of our second grandchild in a few weeks, so that will keep us busy for a while.
It's been an awesome trip, the Kimberley has been on our to do list for a long time, it was an epic journey, few mishaps along the way. But what's life without a few challenges.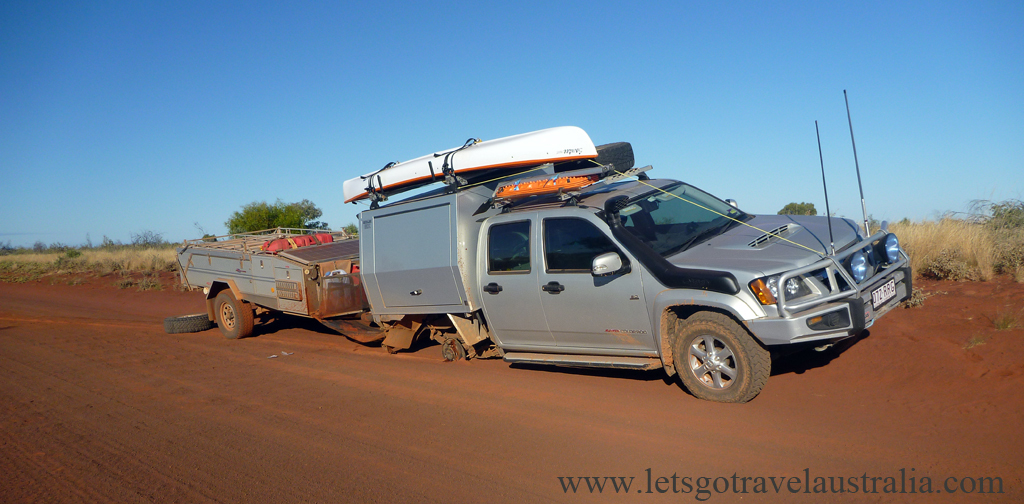 We have seen some awesome gorges, stunning waterfalls, swum in some beautiful waterholes and hot pools, met some wonderful people, seen a lost city that blew the mind, camped in some remote places, seen some incredible Bee-Hives, travelled on some iconic outback roads, paddled up beautiful Lawn Hill Gorge, ridden some camels, covered a lot of kms and got home safe and sound. We have such amazing things to see in Australia, we are very fortunate to live in such a wonderful country.
Until next time, stay safe everyone and happy travels 🙂