The Rig Road was originally constructed by the petroleum companies to support semi-trailers carrying heavy oil rig equipment. The road was clay capped to make it easier, now the road is badly eroded in some parts. The Rig crosses the southern part of the Simpson Desert.
On the Warburton we were driving along the swales, as soon as we turned onto the Rig Road we started going over Sandhills. Some of these were very rutted, some were very soft and sandy on the top, some like to give an extra challenge with a turn in soft sand at the tops.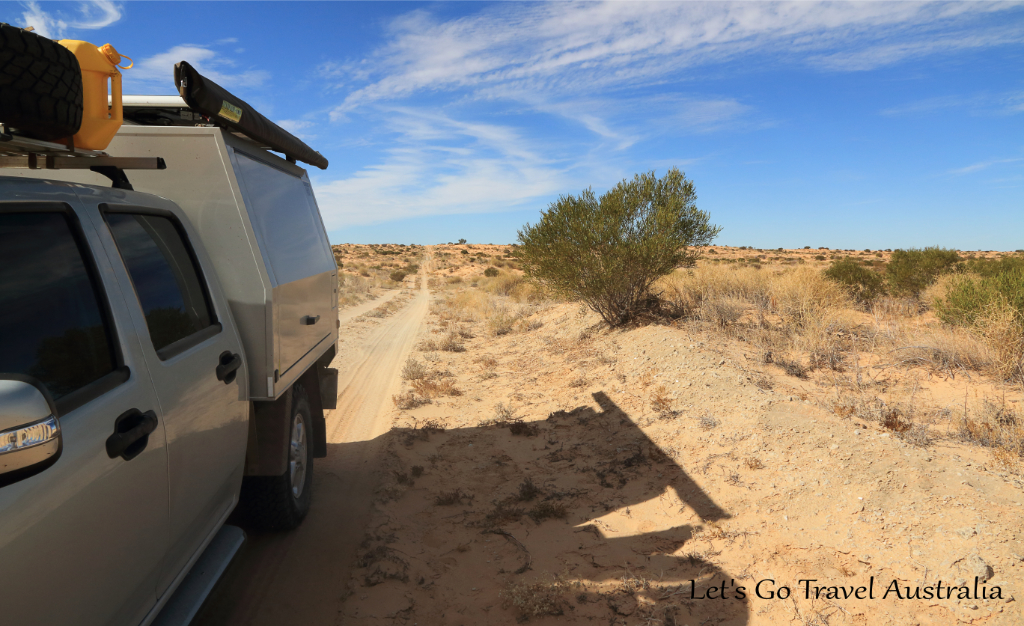 Peera Peera Poolanna Lake was a dry salt lake, that was absolutely huge. You drive along the edge of it for km after km. We stopped and went for a walk on it, totally fascinating. Dry cracked clay making interesting patterns encrusted with white salt. The top layer was hard and crusty but not that far under the surface it was damp.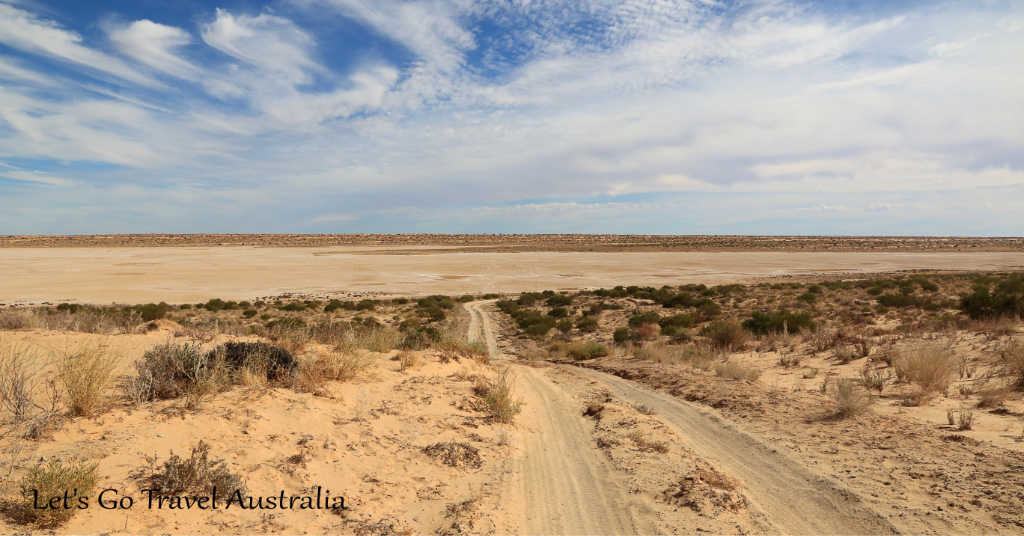 The lake seemed to go on forever, just when you think you had come to the end of the lake and went over a sandhill you came to another section or side to it. It seems Peera Peera Poolanna Lake is a series/group of lakes.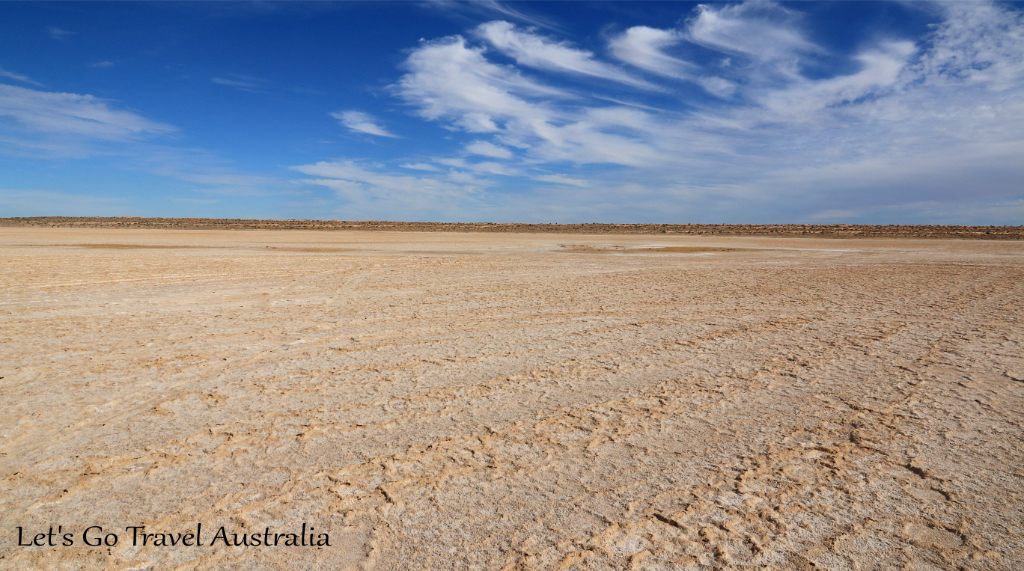 We only saw one other traveller coming in the opposite direction that asked about the condition of the Warburton and told us what the Rig was like.
You would think out here there would be plenty of places to find a camp spot, but in a tent you want to find a flat spot void of vegetation hopefully in a bit of a sheltered position as the wind does come up a bit. We often saw tracks leading off to such spots were other travellers had gone in search of a similar spot. We found our spot between 2 Sandhills on a flat clay pan, approx 110km from the yards we left this morning.
After a quick wipe down last night it was sooooo nice to have a shower tonight. We ate our tea watching an awesome sunset over the Sandhills. And sat under the awning reading until it got too cold to stay up.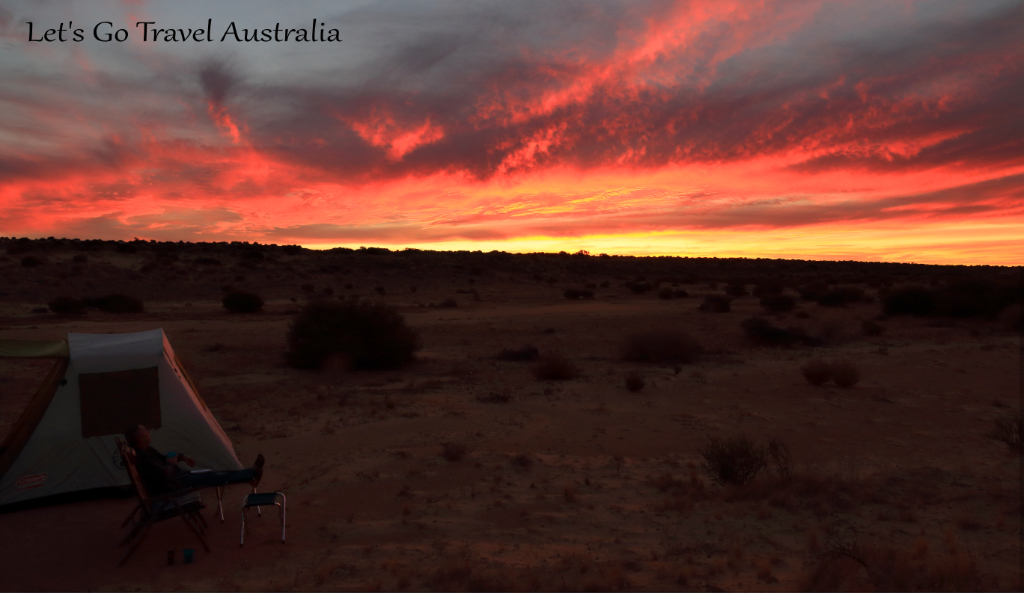 It was a bit cooler last night but warm enough under the covers. Cool morning with the sun not up and since we were at the western base of a sandhill it took a while for the sun to reach our camp spot. Note to self camp on the Eastern side next time.
We had several trail bikes and 4×4 pass us in the opposite direction. The guys on the trail bikes were being a bit silly and doing one wheelers.
We stopped at the old Poolawanna Oil Well for some photos.