After our peaceful night at Barney's Beach we packed up and headed straight for Lightning Ridge.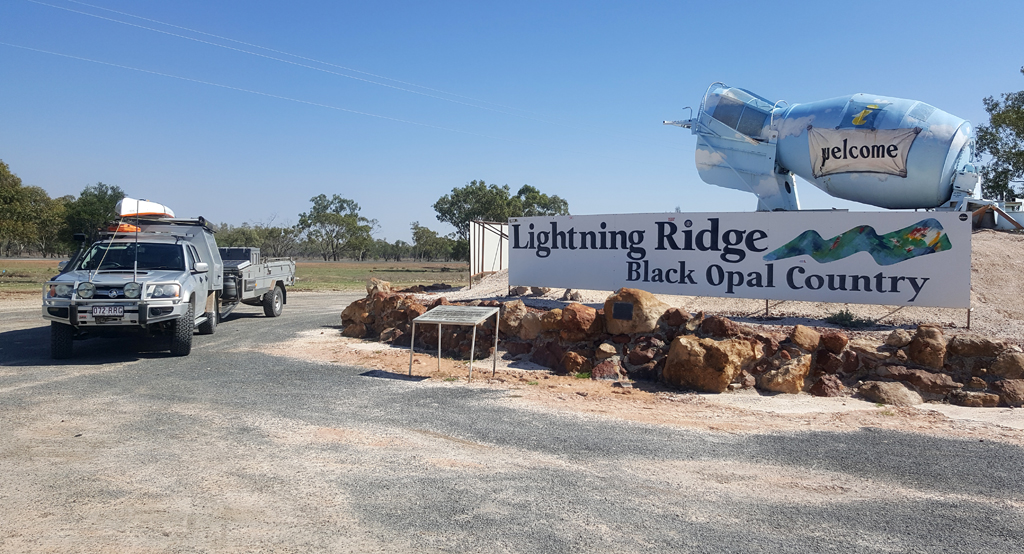 We are staying at the Opal Caravan Park and it would have to have the best and cleanest amenities we have seen in a caravan park. No shower curtain here, glass screens. The powered site area has gravel all over the area and is very hard to get pegs in. They even offer a drill at the office to pre drill holes.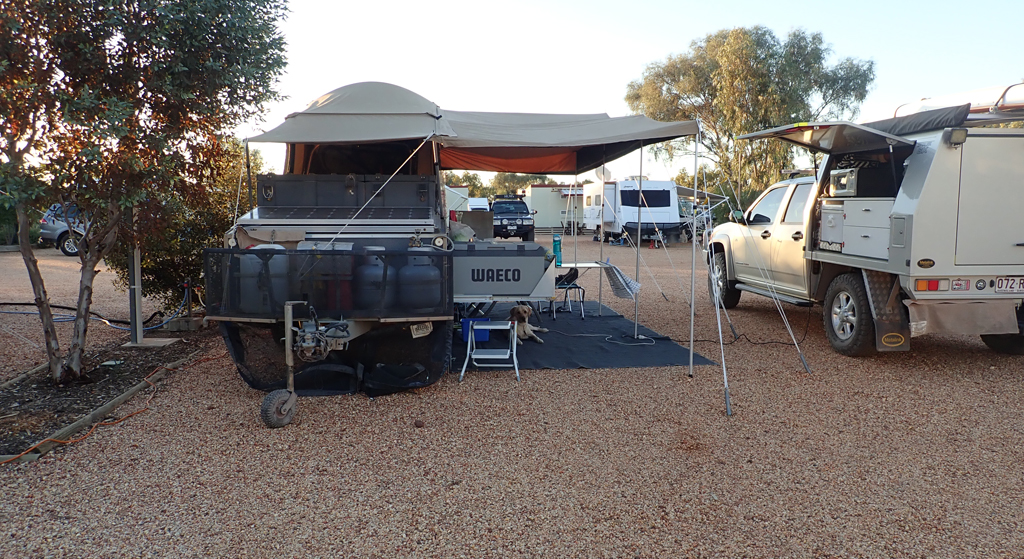 One of the reasons we choose to stay at this park was they offered Doggy Daycare, with half or a full day. We booked Jess in for 1 full day and 1 half day. It allowed us to see a couple of the sights and tours that we wouldn't otherwise be able to see with Jess. This is an awesome service and if more parks provided it we would certainly stay at them.
Once setup we had a walk around town. We had a quick look at John Murray art gallery and wow some awesome works of art, some were very expensive but gee they would look impressive on the wall. Apparently this new gallery has only been open for a month, with the old one burning down nearly a year ago. A fire started in the attached newsagent mid morning and spread to the gallery. Any locals around at the time risk their lives to run into the fire to save and carry out John Murray's art work, every piece was saved. Talk about community spirit.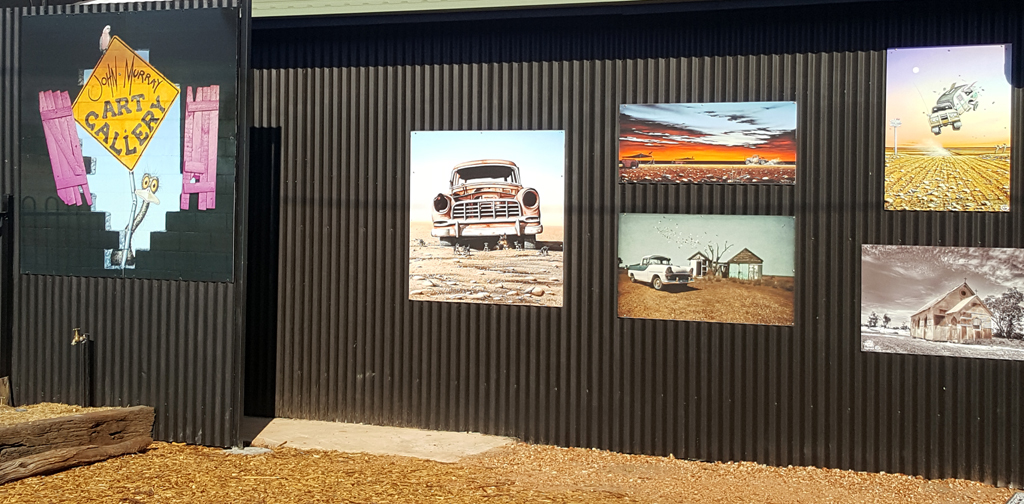 There are several things that we have noticed in Lightning Ridge apart from some of the unusual sights, is the towns great community spirit, acceptance of any one who spends time in Lightning Ridge, their multiculturalism and they are very proud of their town.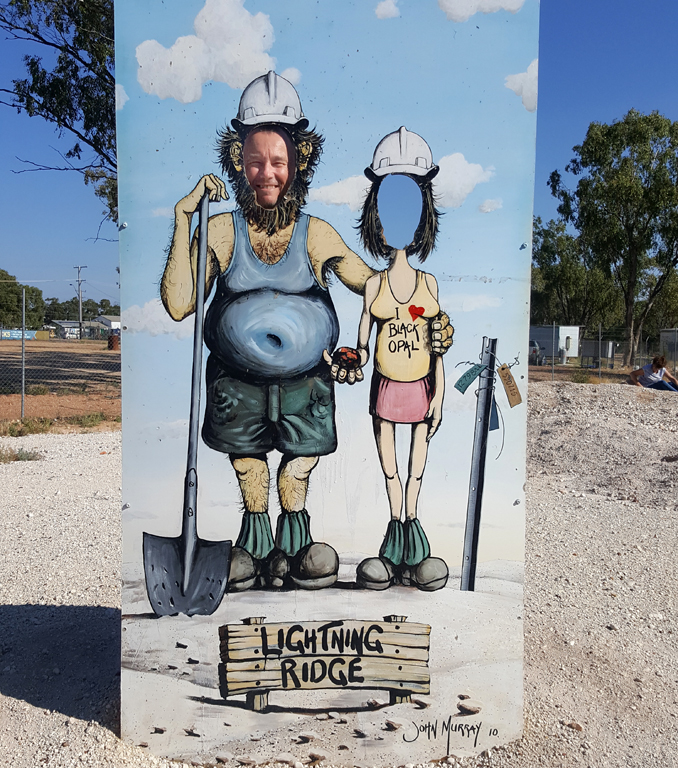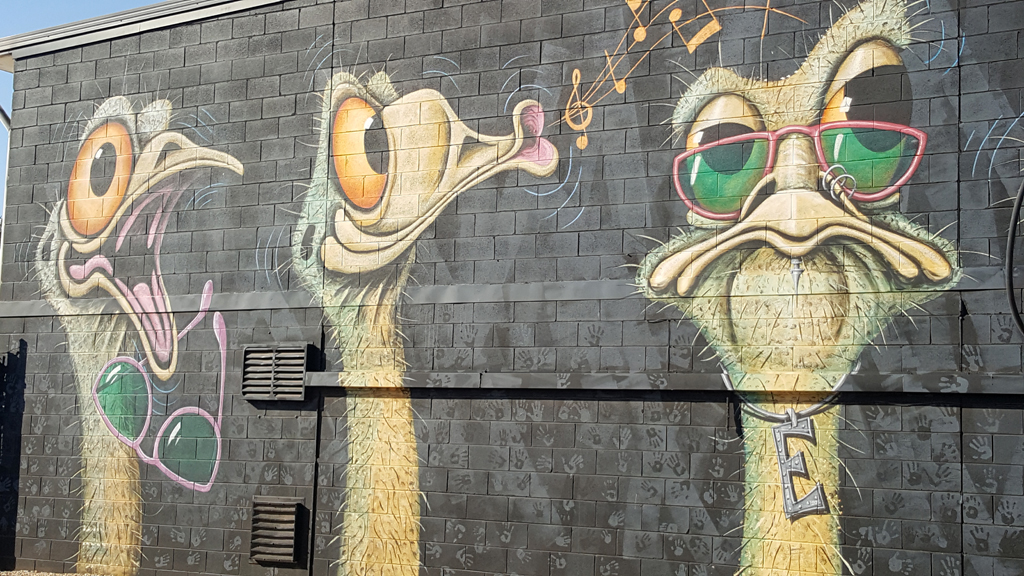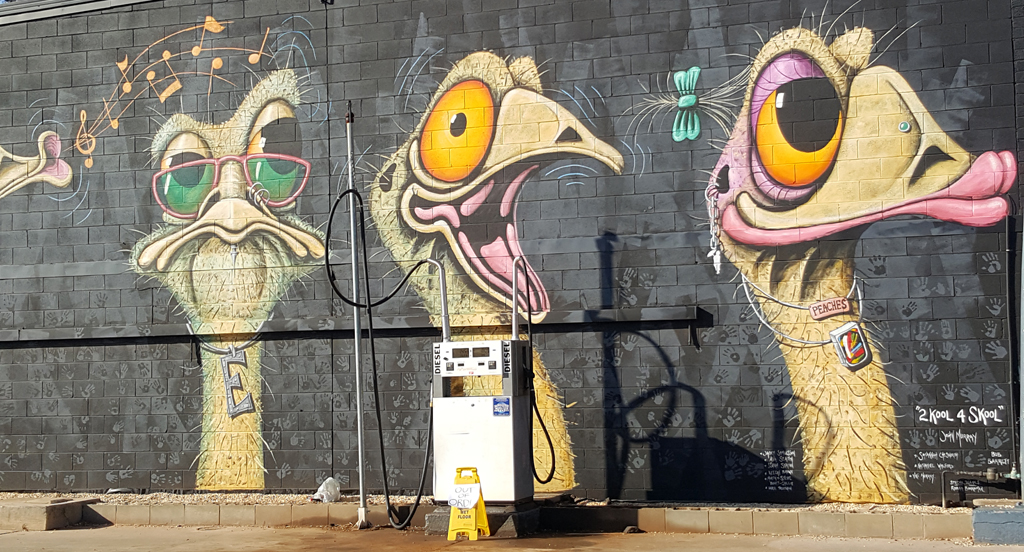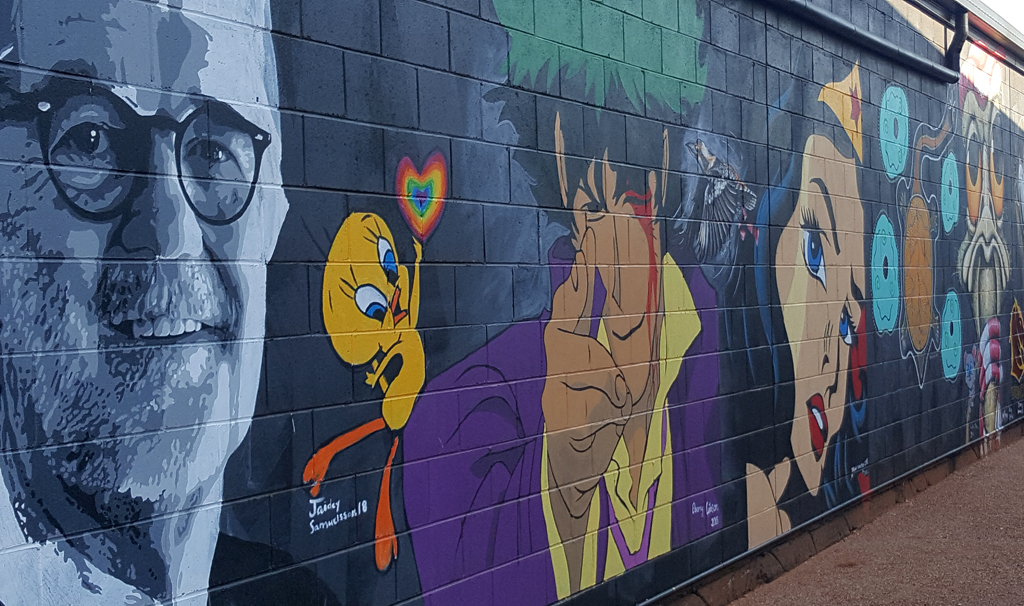 From the park we walked down to the thermal pools which is only 200m from the park. Wow it was soooooo hot it hurt. Can only last in there a few mins. Everyone sits around the edges.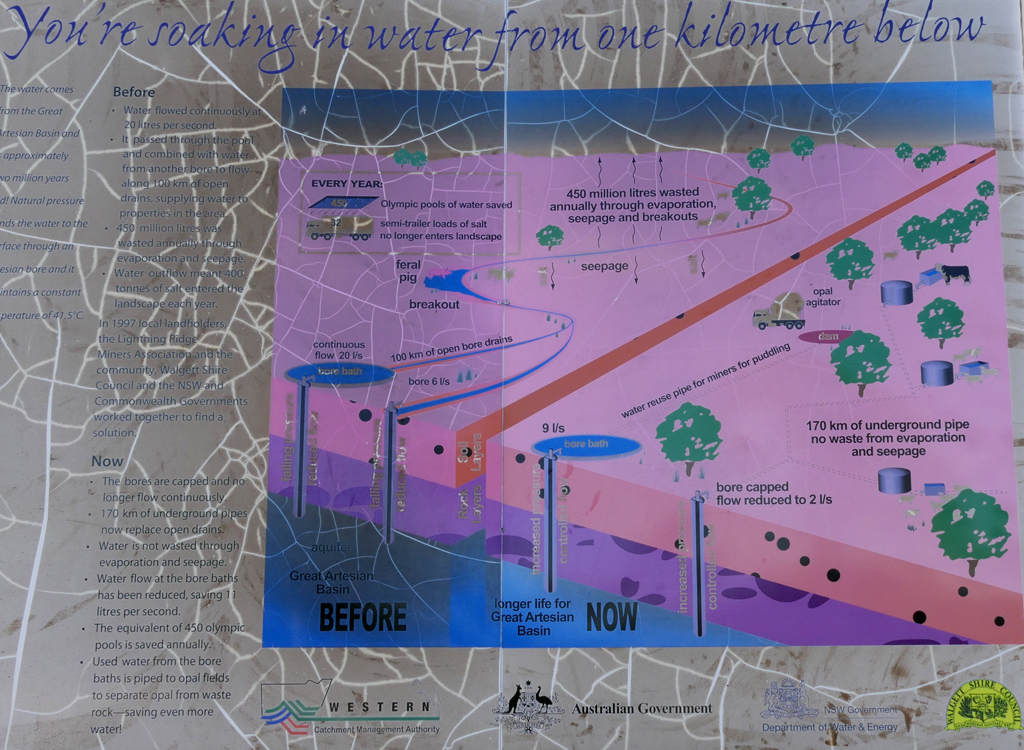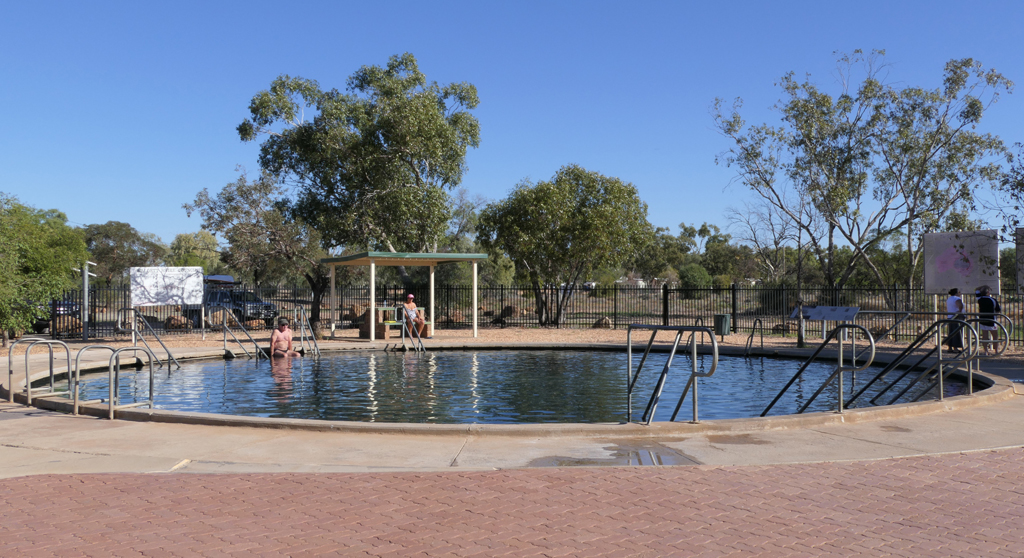 We were fortunate to be staying at the park the same time as Mel and Susie a couple of ladies who perform bush poetry, sing songs, throw in some great Aussie humour and you have a very entertaining hour of lots of laughs.