Sorry for the delay to our followers in getting this post up. Well we have got ourselves a beaut spot right on the river, but more on that later. There was a mass evacuation in the morning at the pub with everyone pulling out early. We were on the road just after 8am heading towards Goondiwindi. We picked up a few supplies at Coles and had morning tea at the park chatting to a few other travelers. Goondiwindi is a reasonable size town with plenty of shops.
Our aim was to pull into one of the free camping areas along the Dumesque River not far out of Goondiwindi, there are at least 4. We were aiming for Lees Reserve, third one along, the camping areas are sign posted on the main road, there is also a blue skip bin up near the main road.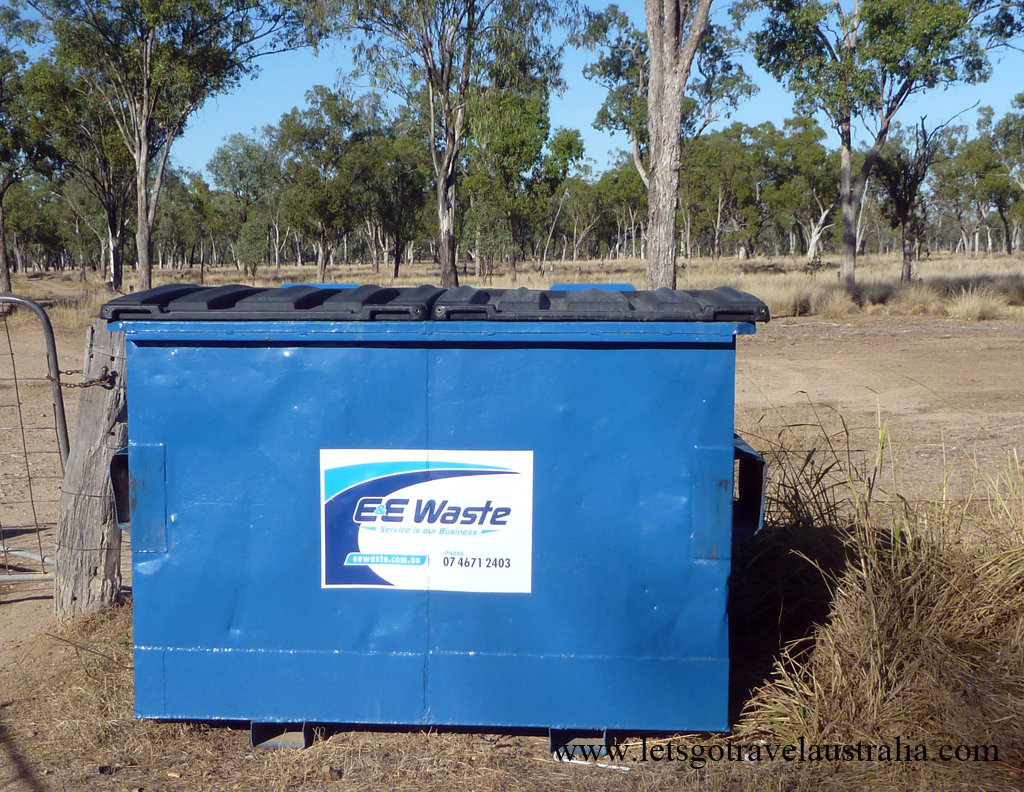 It's a short drive down a dirt road to a rickety old gate, which must be kept closed due to cattle, which do leave their little deposits everywhere. Turns out the cattle aren't always there.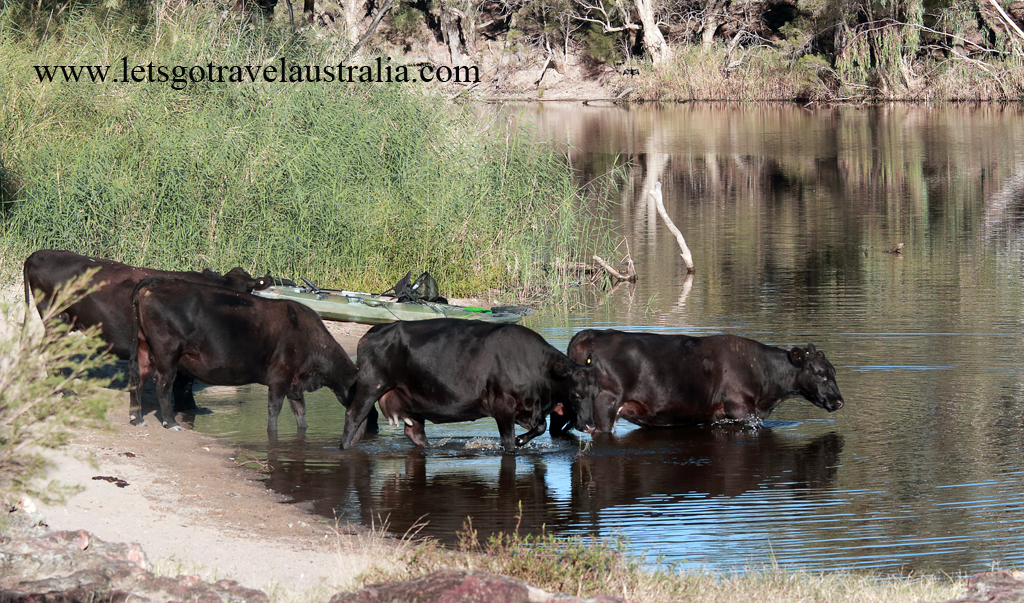 At the end of the dirt road it opens up to a large flat area on top of the bank of the river, this is where caravans seem to go, there is also another big open area to the left. Down a steep little hill leads to the river and some areas to camp under the trees. Area is sandy and rocky. That's where we decided to setup camp.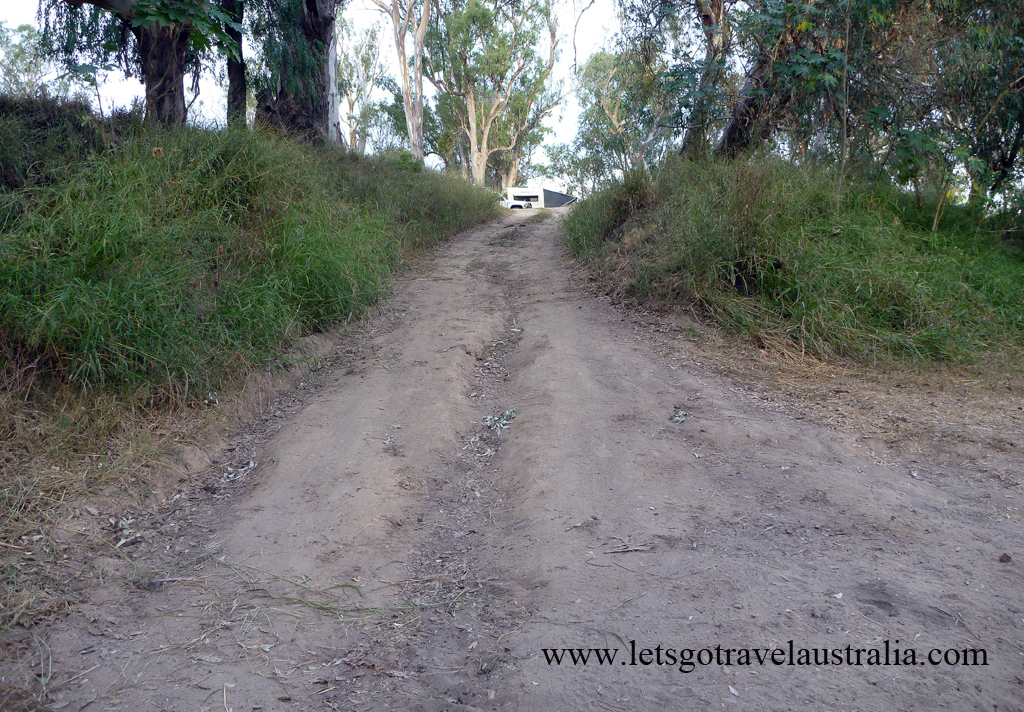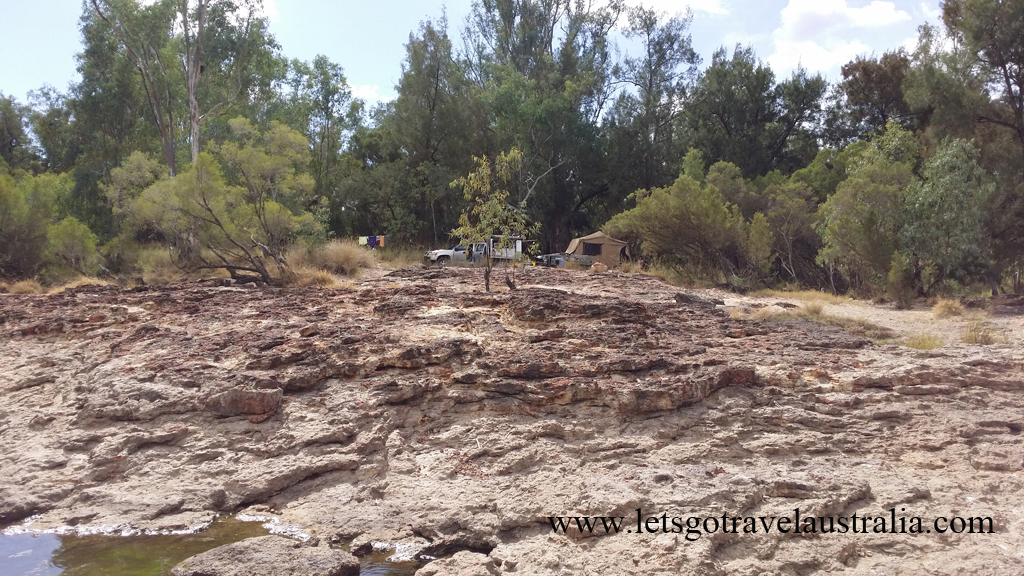 And what a beaut spot where only hard floor campers could get in. Tucked up on some rocks where no one can camp too close with a large rock area as our veranda leading down to the river with a few Cascades and home to an Egret and Heron.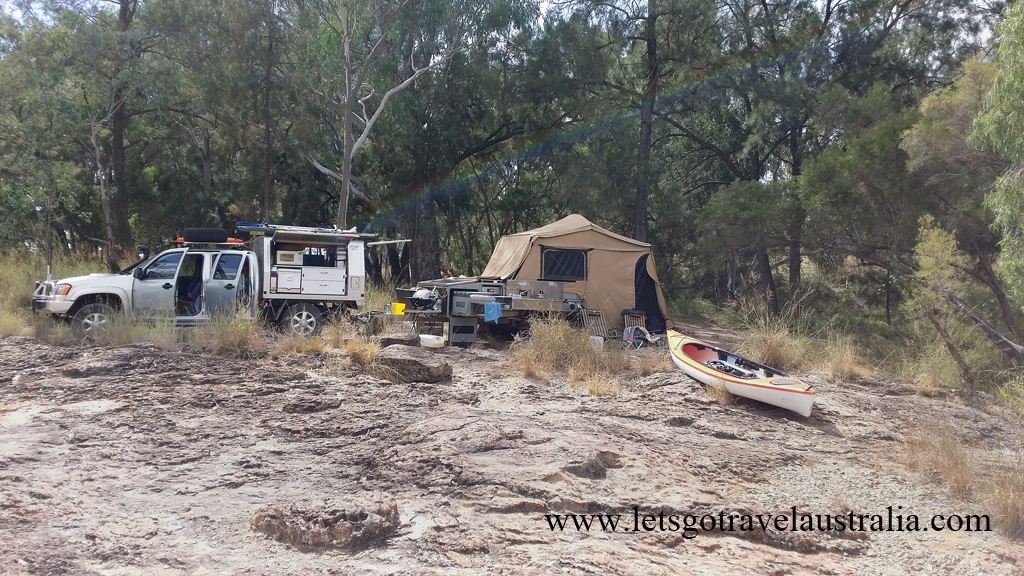 Our view.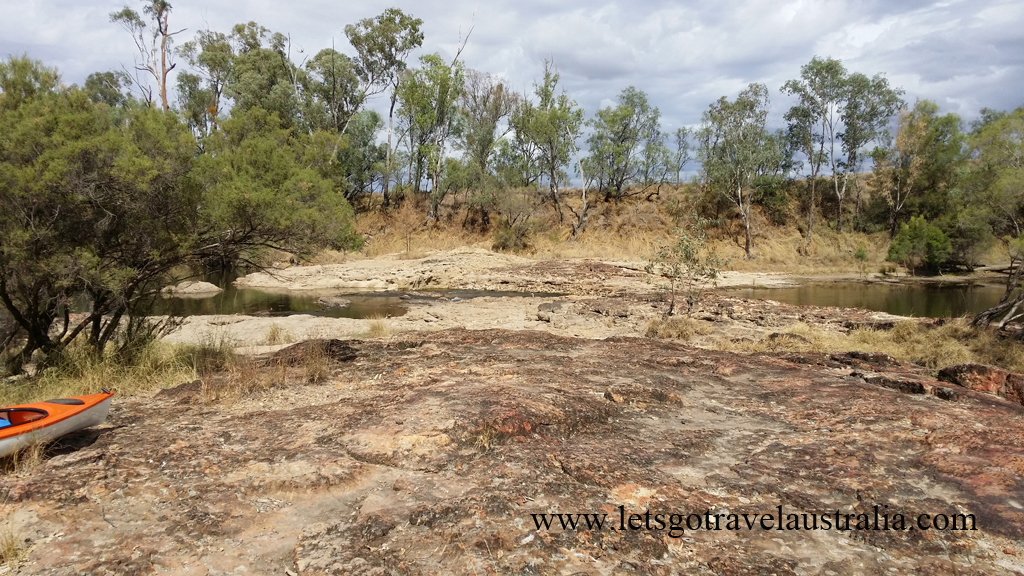 Just off to our left leads to a sandy beach like area at the river. Great for getting the kayak in.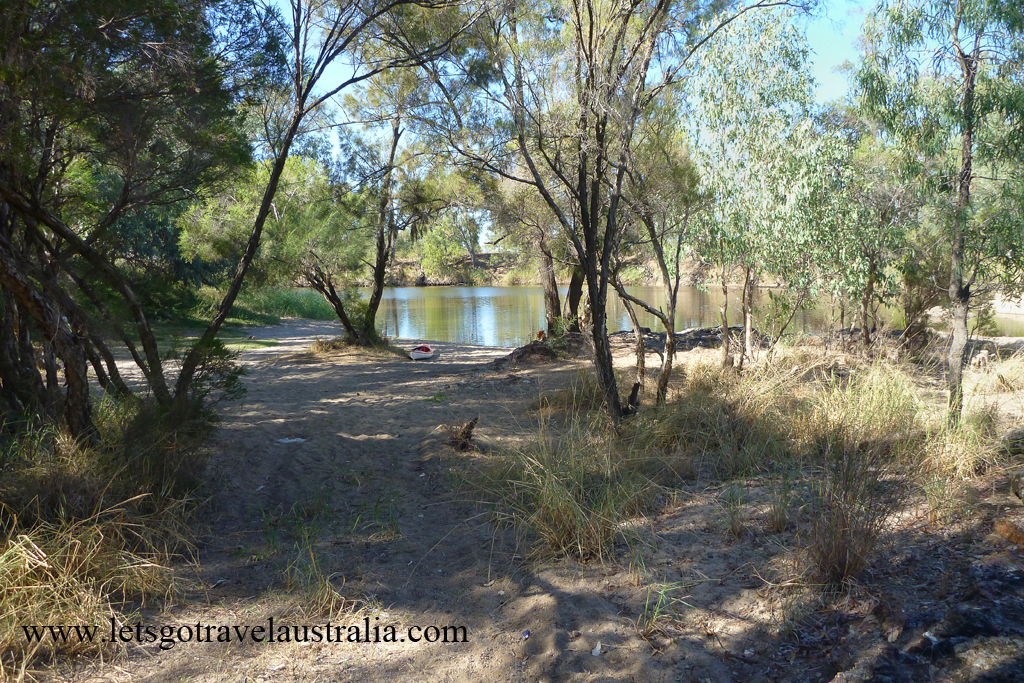 It would be difficult to get any caravans down here so they all stayed up the top and we had the whole area to ourselves for the night. We just get them coming down for day visits ☺.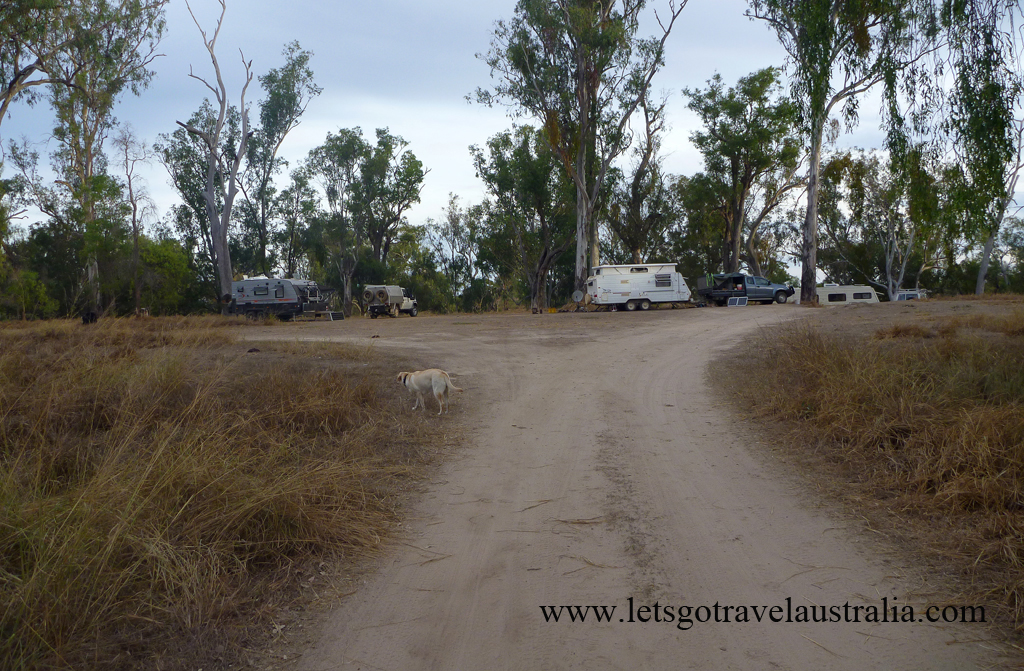 The river at present has plenty of water to keep it flowing. Cod and yellow-belly can be found in the river but it's a bit fished out at the moment. We are expecting a bit of a crowd here over the long weekend so we may not have this area to ourselves for too long but we will enjoy it while we can.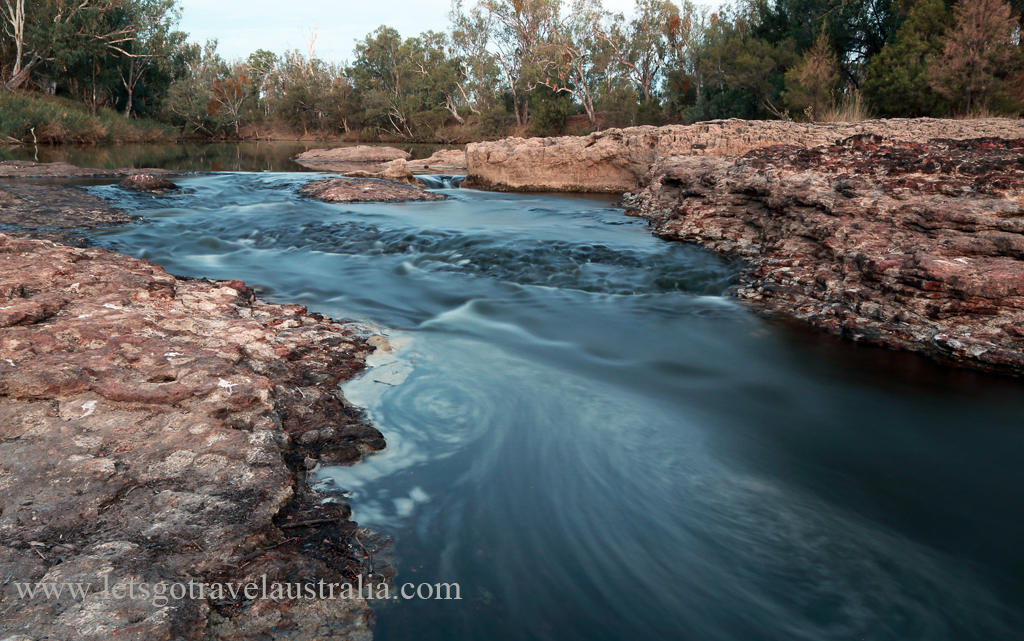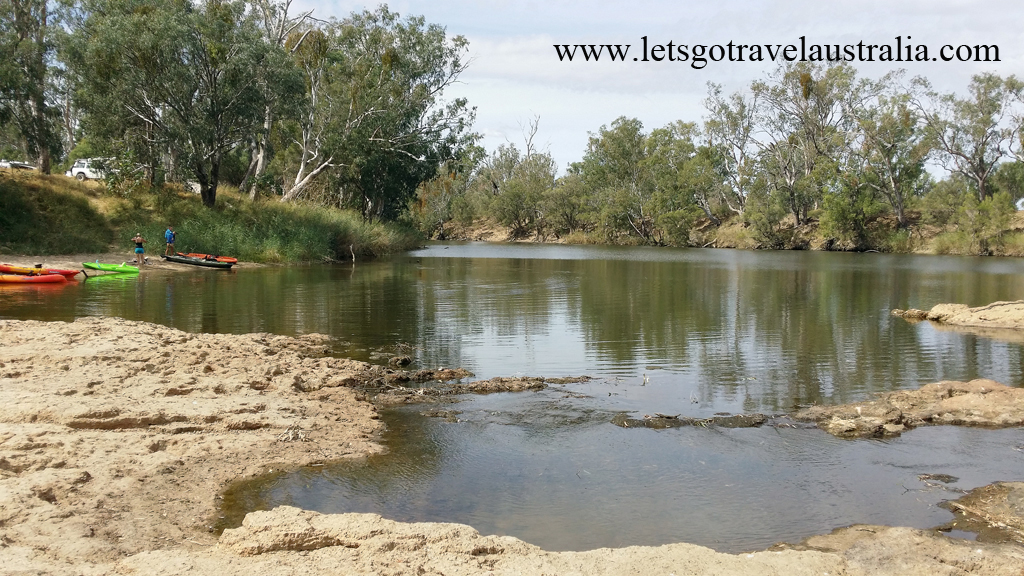 Surprising it wasn't too busy over the long weekend, people came and went. We had this area to ourselves for 3 nights nearly. We enjoyed relaxing in the hammock and paddling up the river.
On the third night in the wee hours of 3.30am someone towing a noisy trailer pulled in near us. By 6am his mate arrived with music. We lost count how many beers they consumed during the day, the plus for us they were out to it by 3.00pm.
We took a few stars shots at night. We haven't done this before so it was all a bit of experimenting and a bit if fun.
There are some mice here, we found a dead one in the sink water bucket and heard them on the outside of the canvas at night. So keeping everything locked up.
Of course Jess enjoyed, swimming in the river and collecting sticks that were nearly as big as her.
We stayed here for 4 nights, little did we know a better place was up the road.