18/04/14 – It is so lovely and peaceful here, we have decided to chill out and relax here for a few days. The apostle birds are our constant companions. There is not a cloud in the sky. It always amazes me how blue the sky is in the bush away from the pollution of the city, so amazing seeing the thousands of stars that grace the night sky.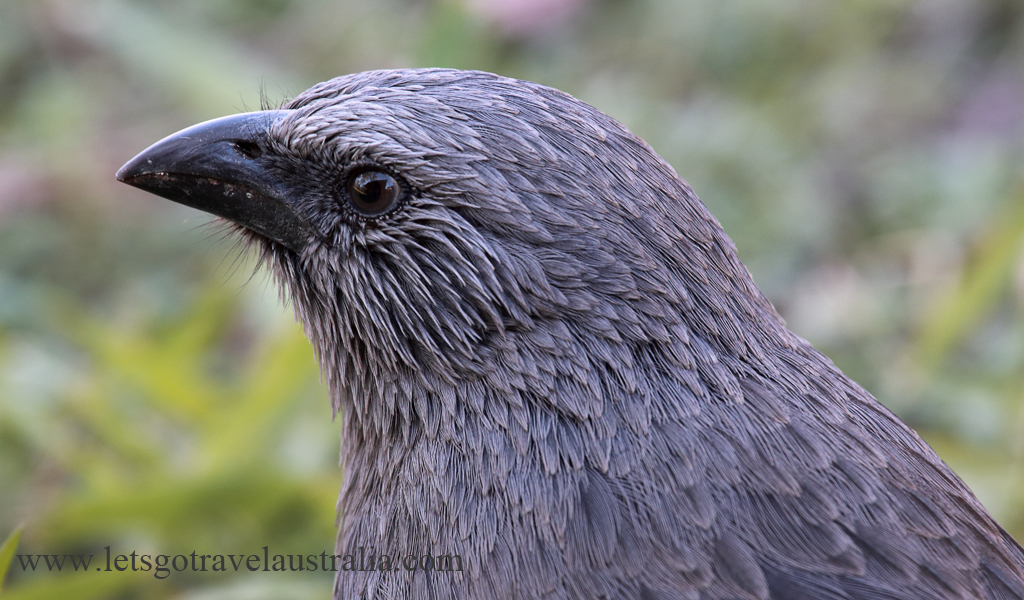 It's not a bad place to see out Easter away from the maddening crowds. There are 6 large sites fenced on three sides by short timber fences. Most of the sites will fit several campers or tents one in particular is quite large. Each site has a fire place, tables and green grass. The camping area is surrounded by gum trees, palms and other trees. Not a bad place to relax at all, tranquil, peaceful, serene.
There is a large day use area with a large undercover area with table and chairs and toilets.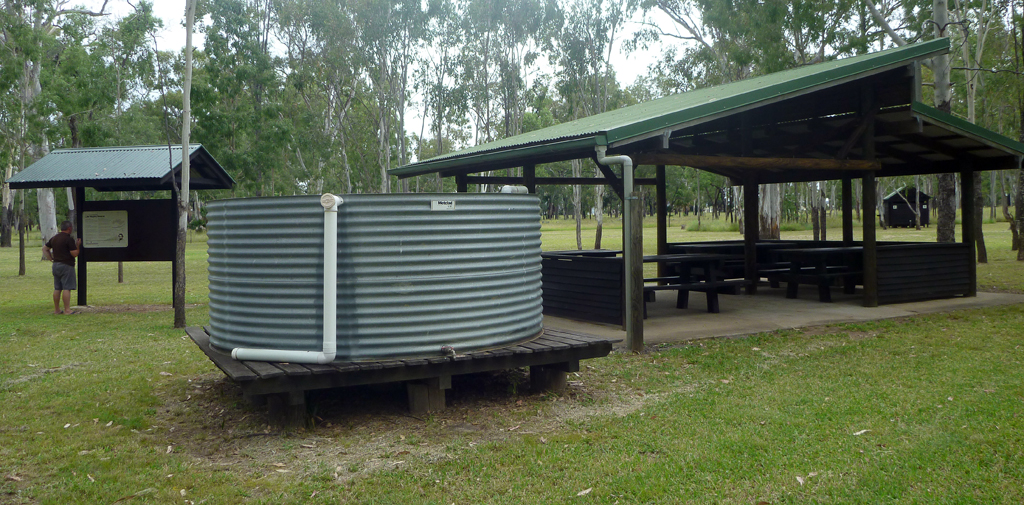 It is a short walk to the usually dry Lake Murphy which only has water in it when the nearby Robinson Creek, which runs parallel to the road floods.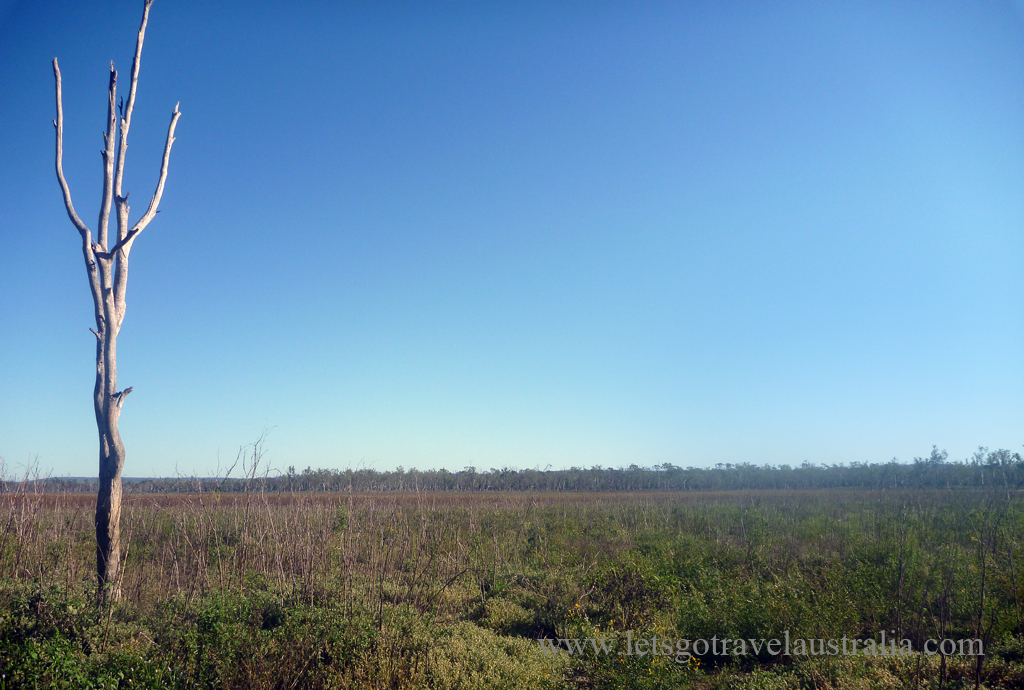 There is a 4km circuit which starts and ends in the camp ground which is more of a nature trail which follows the creek for some parts, crosses the road and winds amongst the gums and the Dawson Palms, a very pretty walk.