21/4/14 – We reluctantly left Lake Murphy but it was time to move on and our friends wanted to stop back in at Judds Lagoon for a few nights.
First stop was Taroom, were we filled up water and fuel tanks and had morning tea by the river. It's a lovely busy little town, RV friendly so dump point and plenty of taps in the local park to fill up with water.
Next we stopped for lunch at a park in Wandoan. Again plenty of taps to fill up with water and a dump point, a nice country town. At the park there was a statue of a Mick the cattle dog. In 1901 an injured stockman scratched a message for help on his tin matchbox, threaded it to his belt and attached it to Mick's neck and sent him home for help, saving the stockman's life.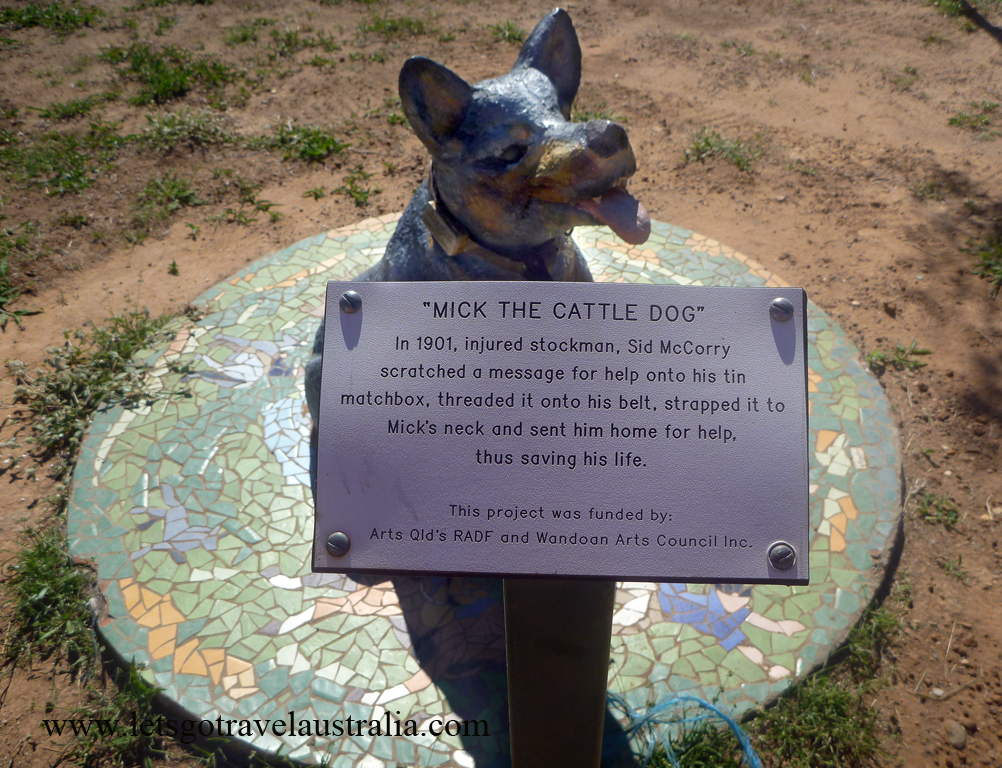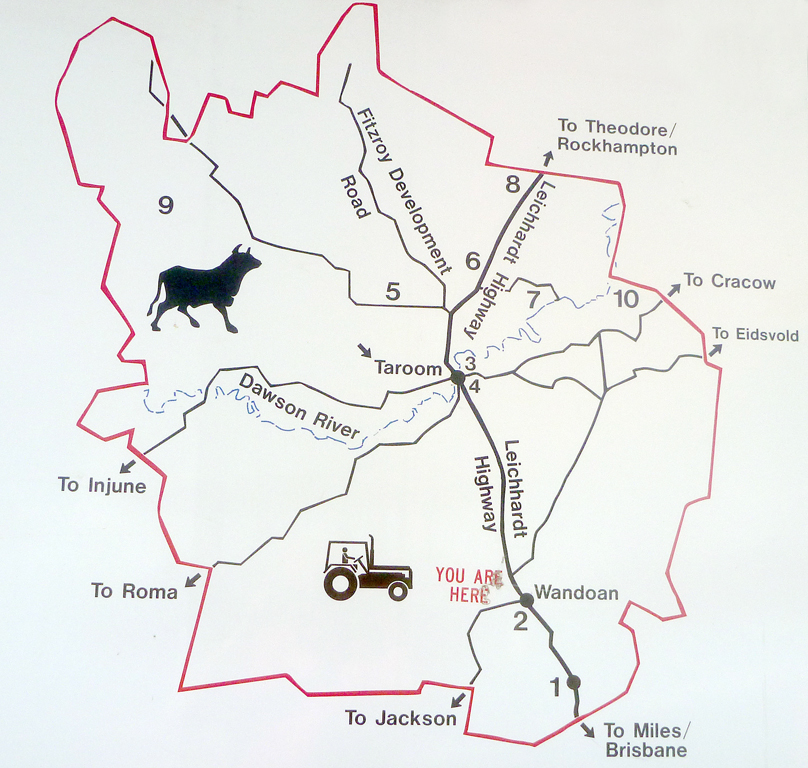 The old Wandoan railway station is also set up in the park as well as the Wandoan Windmill which is purely decorative but a mill of this size can pump between 22,700 to 31,800 litres per day. The mill was originally erected at Bungaban station to pump water from a bore.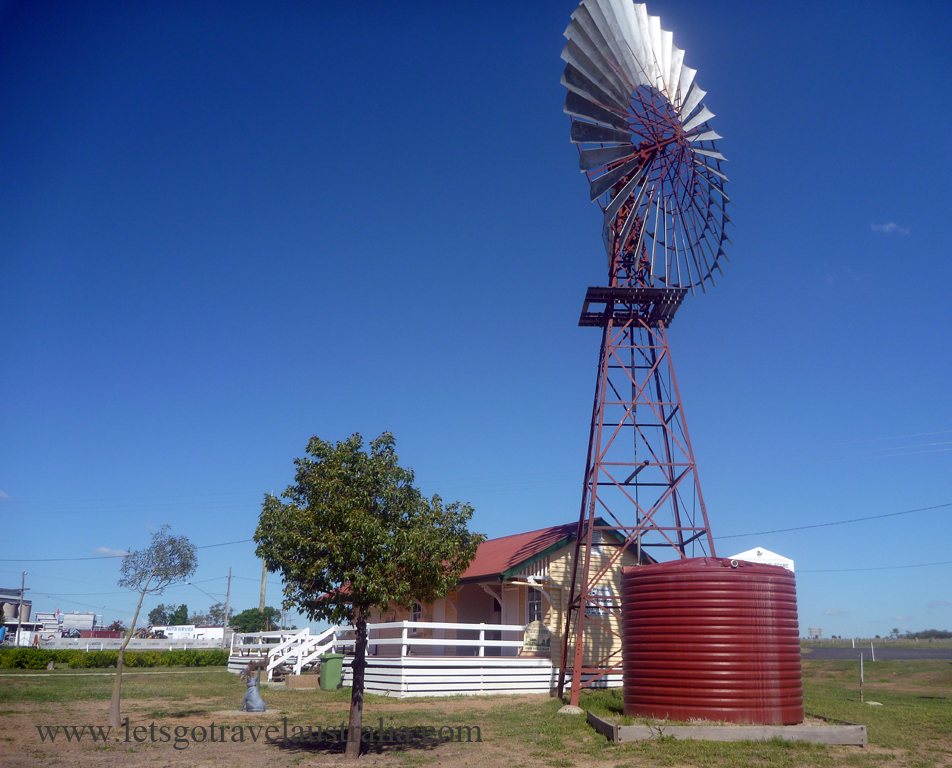 Across from the park is a huge painted mural on one of the water storage tanks, amazing piece of work.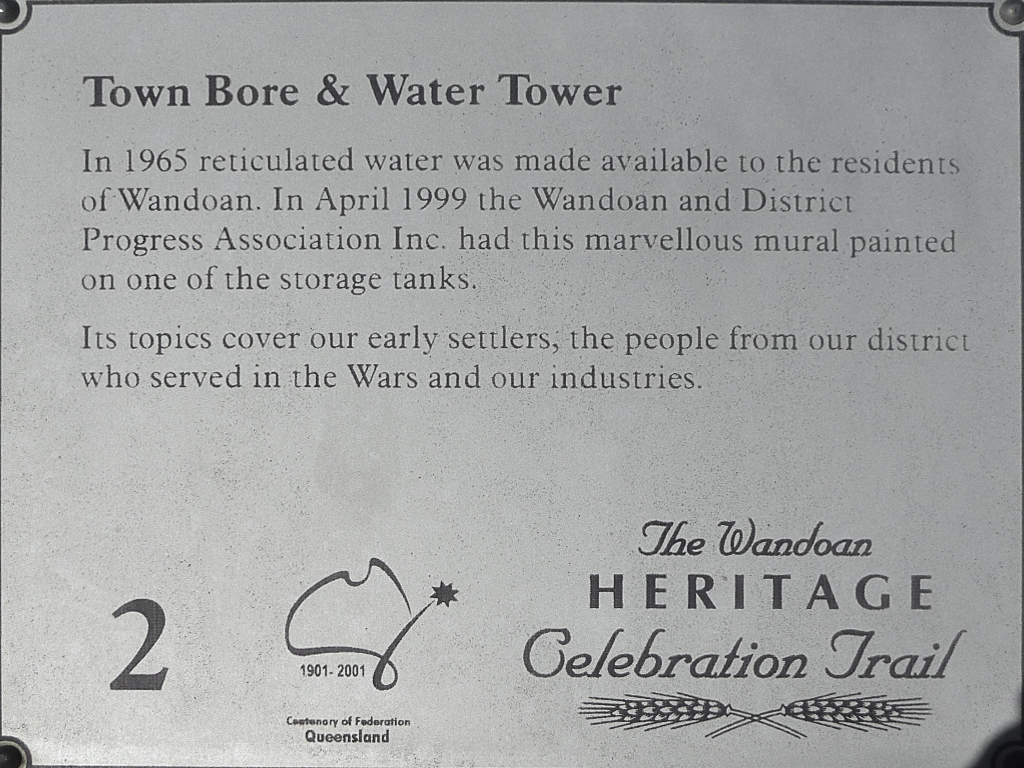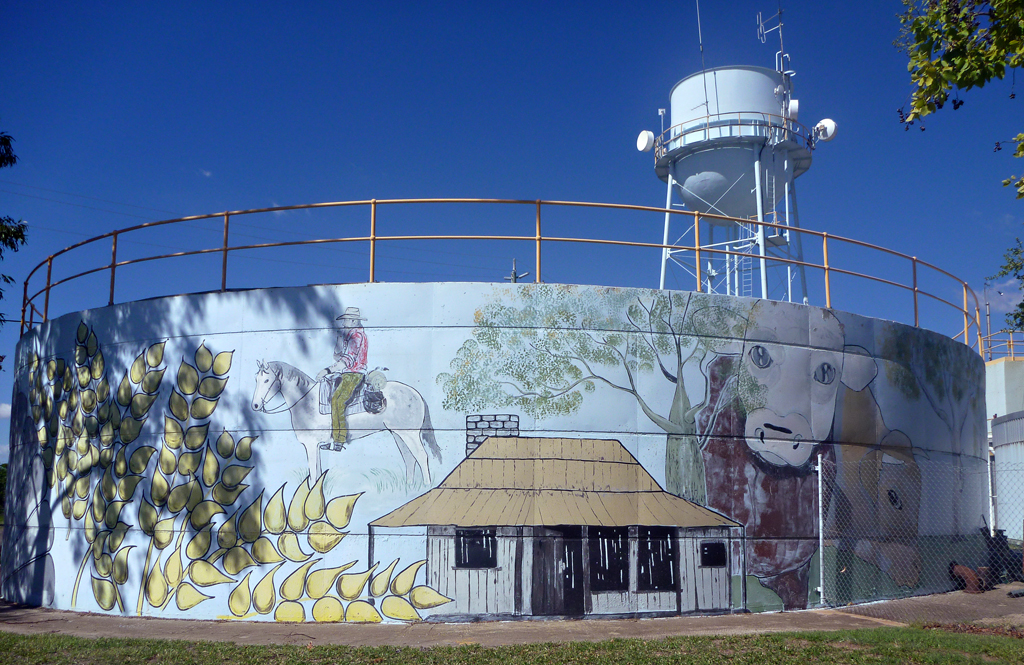 From there we took the road to Jackson along the Warrego Hwy to Yuleba then onto Judds Lagoon 3km SE of Yuleba. It's a largish area next to the lagoon, lot of trees and shade. Area close to the lagoon is on rather a slope. We had trouble finding a spot that didn't have remnants of a fire with ash. Even though it is 2km from the hwy we were surprised there was still some hwy noise at night. It's a fairly popular spot. 4 weeks ago the lagoon had very little water in it. Recent rains have mostly filled in the lagoon much to the delight of the local kids. There is a rope swing they come down and use when it's hot. The water does have a stagnant smell to it, not enough water yet to flush it through. This camping area would very different if there was no water in the lagoon.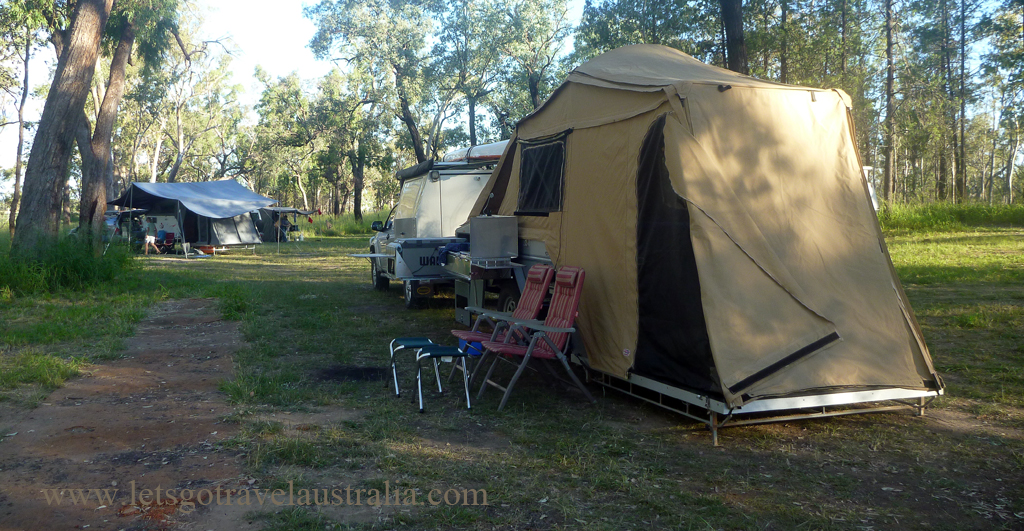 22/4/14 – The place cleared out this morning and so far it's not as full as it was last night.
We had a paddle up the creek/lagoon/billabong, it's always so relaxing and peaceful paddling up a stream.