Wow just wow, soooo awesome, mind blowing, every corner you turn, every sandstone wall was one carving after another. The only difficulty we had is the lighting wasn't the best for clear steady photography shots. And we have soooo many photos these are just a few and loads of video still to process.
First a bit of history on the Chambers of the Black Hand info taken from their website. The carving level is 11.2 metres underground, the 100 year old mine is 19.6 metres underground, subterranean tunnels open into vast chambers. The walls have over 700 eclectic carvings and paintings created by our artist Ron Canlin, the owner of this uniquely Australian attraction his talent is never ending. Chambers of the Black Hand is both a collection of sculptures, hand carvings, paintings.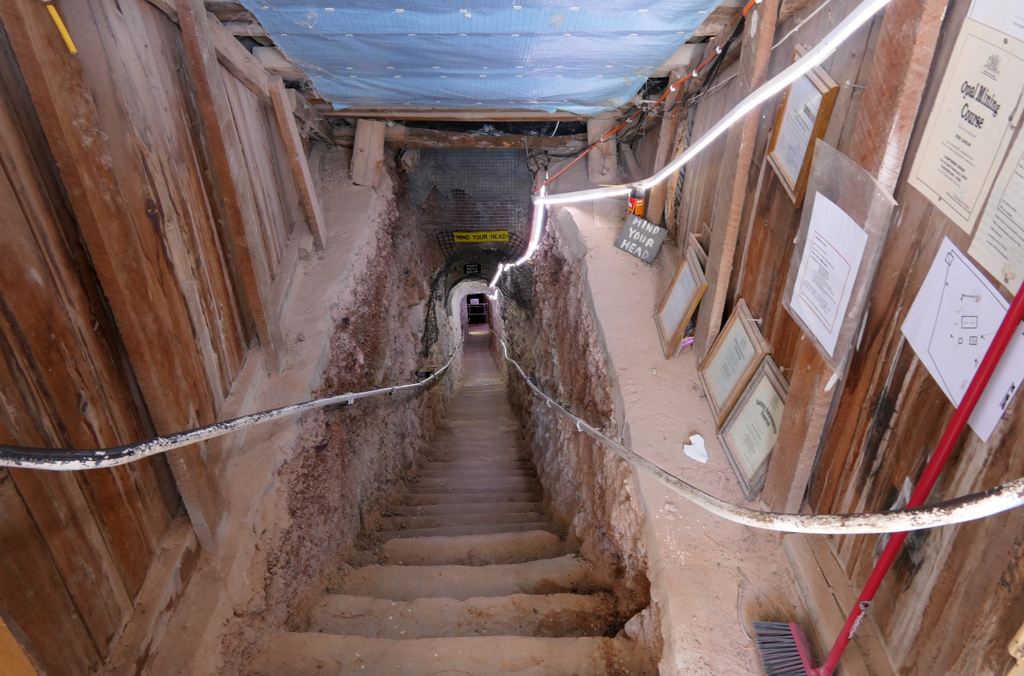 Ron Canlin started the Chambers of the Black Hand in 1996 and it took 6 months to dig to the opal level of 60 feet for the purpose of showing visitors the opal mine.  Over the past 18 years, he hasn't stopped. (Steps going down but there is also a one person lift for those that can't do stairs)
At this point the carvings were not even thought of but after the first year of unofficial business showing a few people the mine I decided to dig a Little extra room at the 35 foot level to give visitors a demonstration of opal cutting.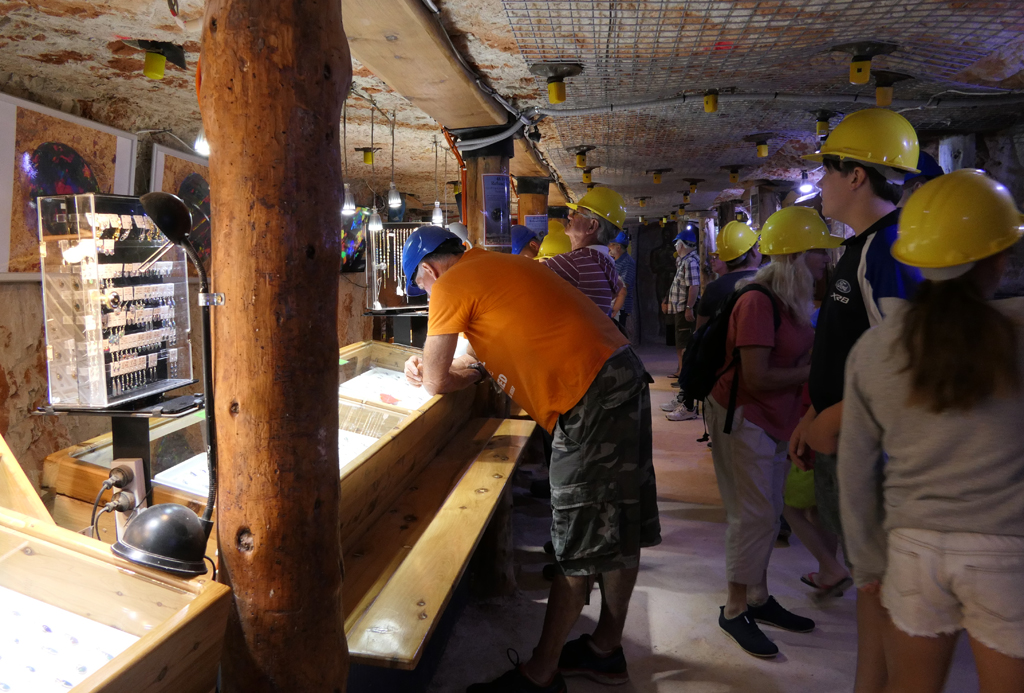 As the sandstone was excavated for the new room, I decided to carve a welcome on the wall and the Chambers of the Black Hand was born. One carving led to another and then when one room was completed the next room was excavated to allow for more carvings.
With the passing of time and practice I decided on bigger themes like the Egyptian room, animal room etc, I then decided on "David" and the story goes on.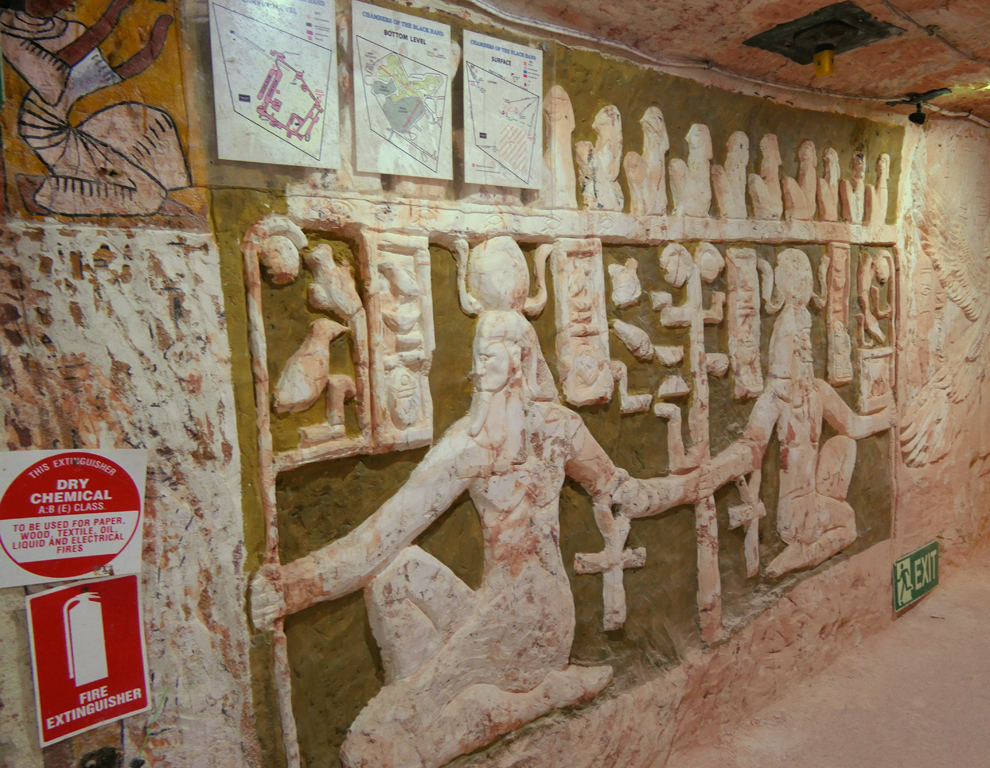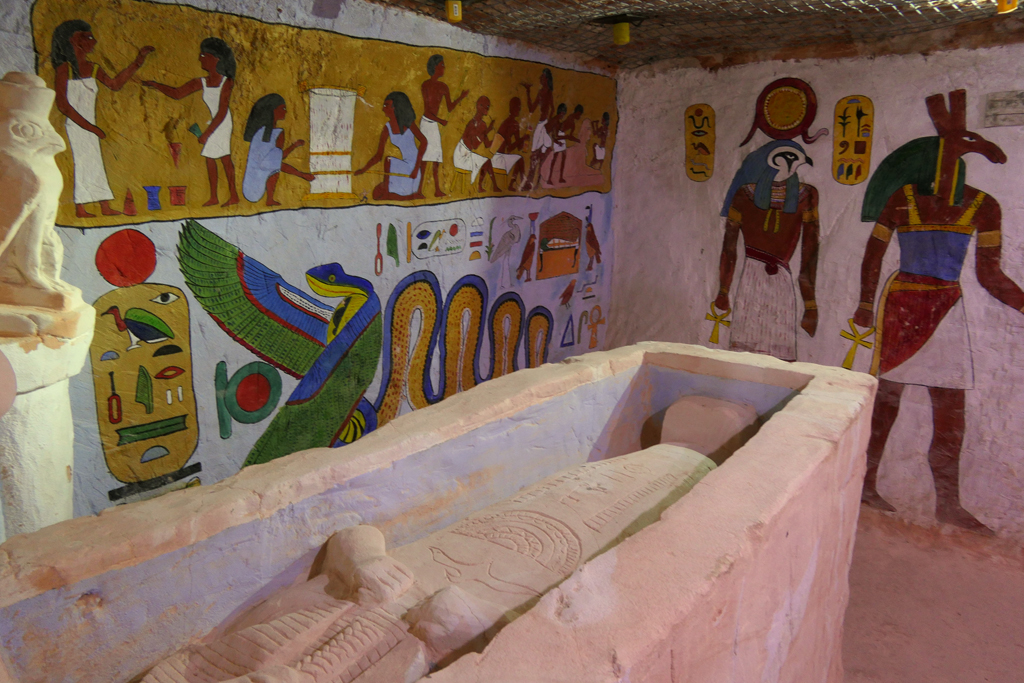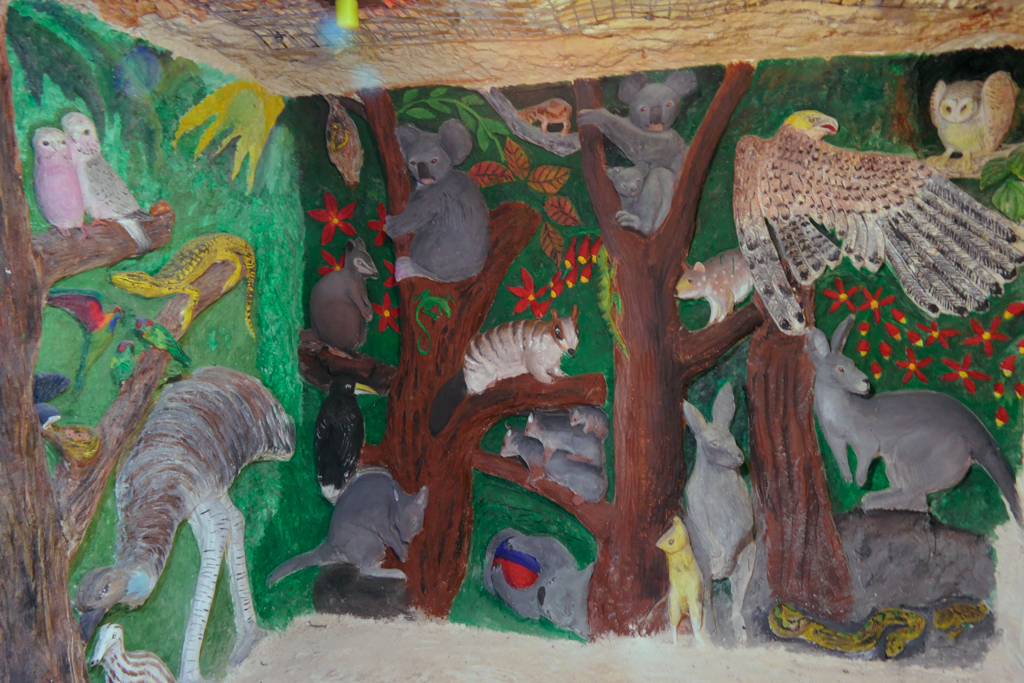 The Big Buddha turned into three big Buddhas and many more Ideas waiting to be born. My intention is to make the Chambers bigger and as time goes on I will continue to carry on carving either my ideas or requests from our visitors who have in the past given me good ideas.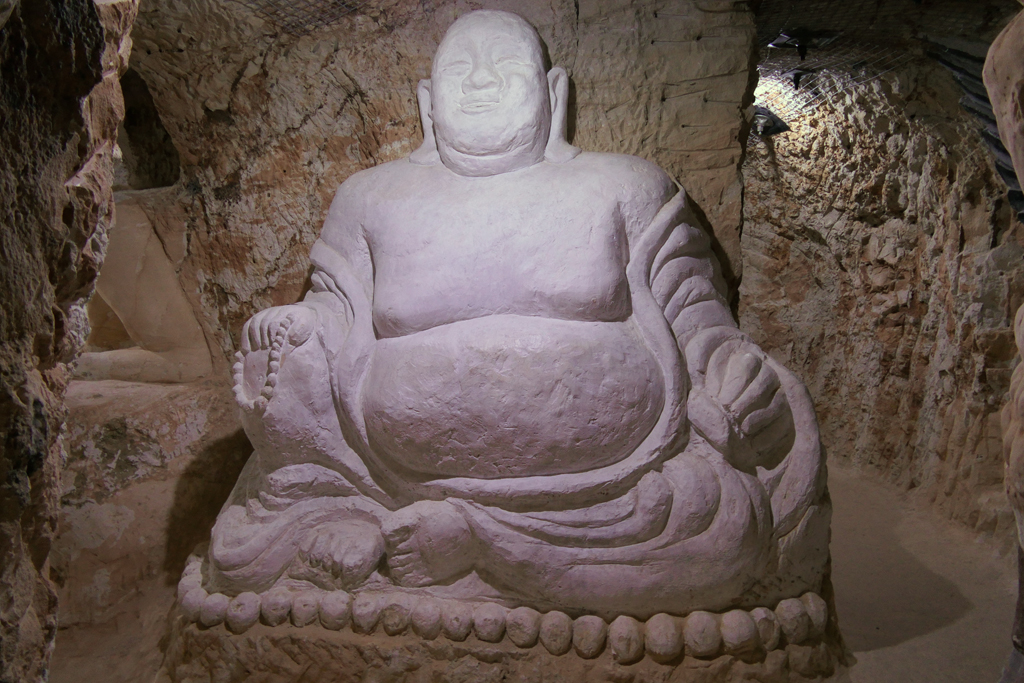 You need to allow plenty of time to explore the sculptures but you can also come back for free the next day if you do run out of time. There is heaps of amazing sculptures the kids will love.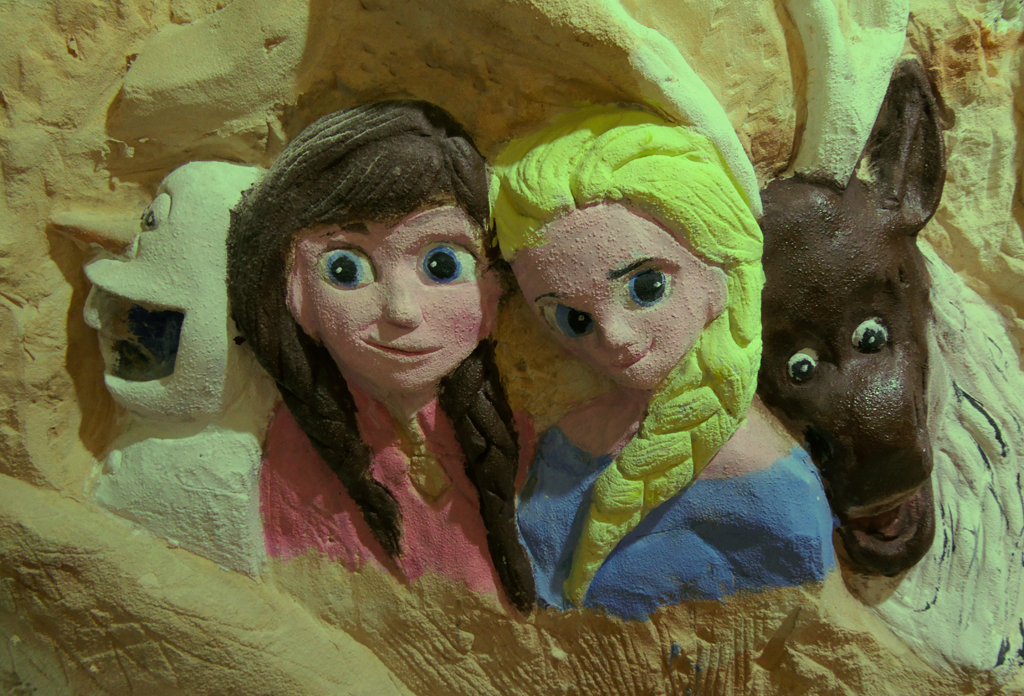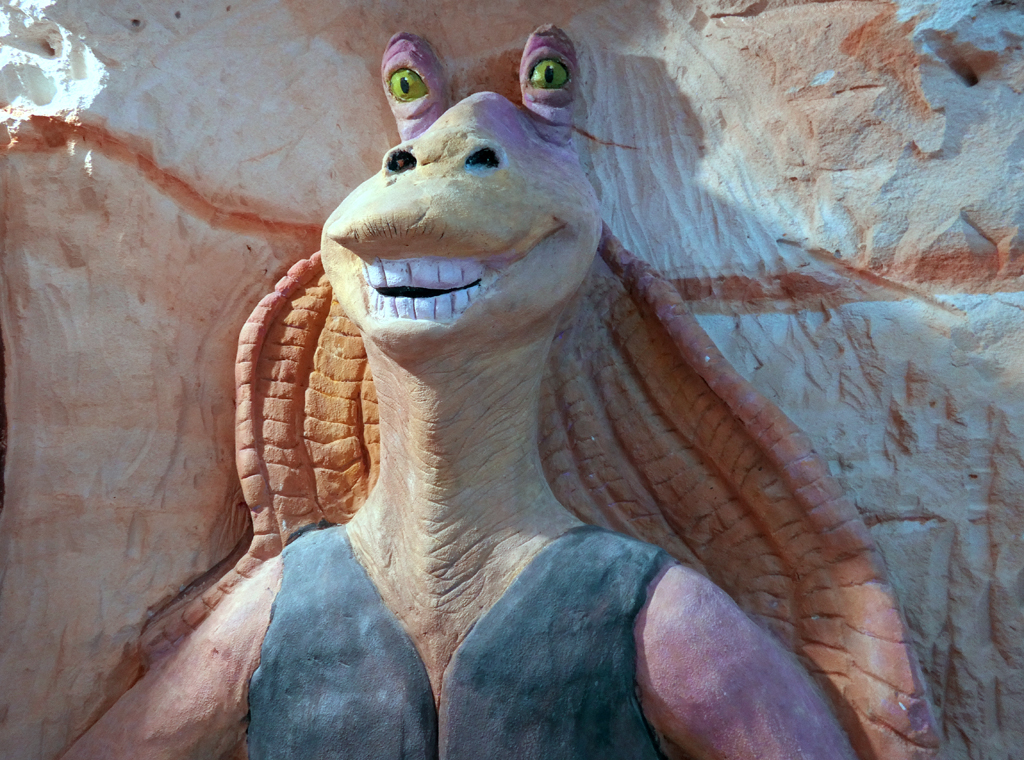 We did the sculptures floor and the mining floor on our tour. The mining floor was a tour down to the next level where one of the guides who is also a miner tells some of the history of lightning ridge how opals are formed, what's so special about black Opal, how mining was done in the past, how it's evolved and what is a ratter.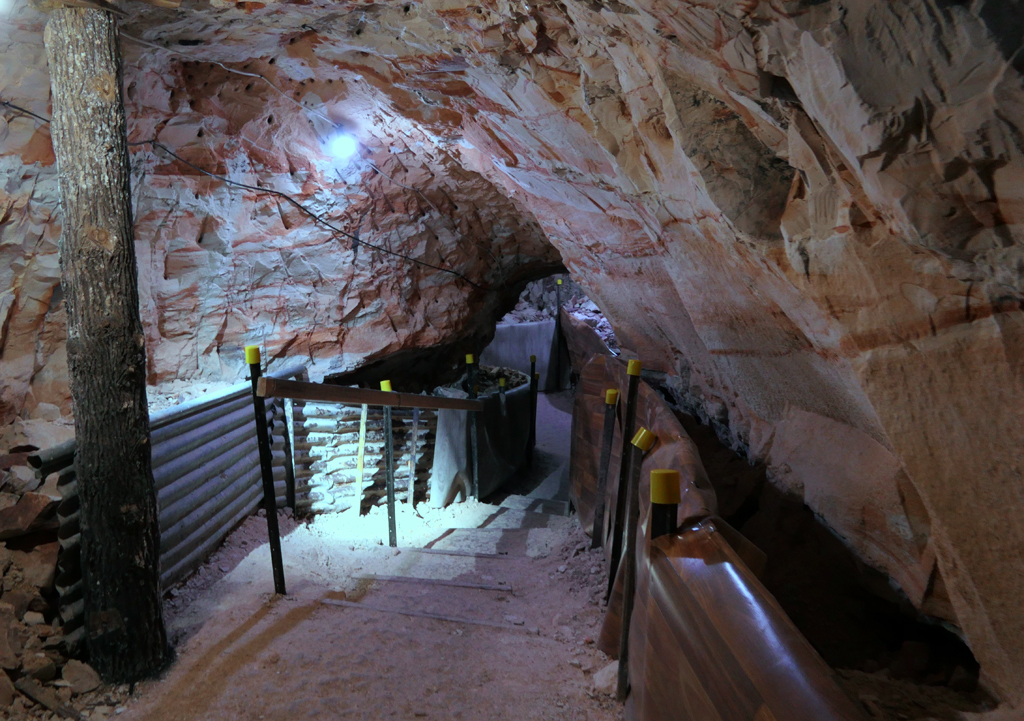 No words can fully describe the sculptures hopefully the following photos will help tell the story.