5/7/14 – We were up early and on the move, several gorges to see today. Back past the Mt Barnett Roadhouse.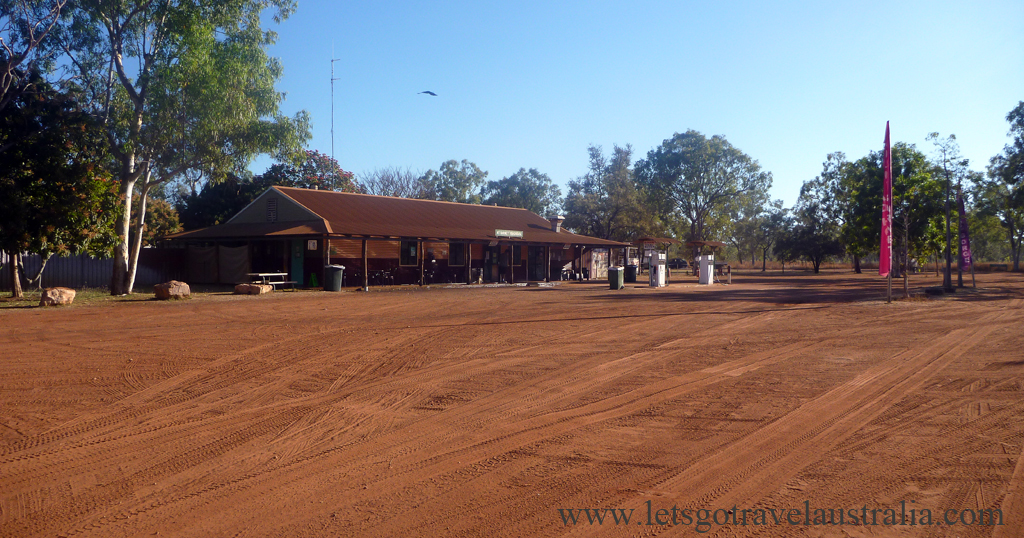 First stop was Adcock Gorge, access is via a rocky 5km long road off the Gibb. We went the wrong way first at a Y intersection, there is an arrow on a tree pointing left, we missed it and went straight ahead. So take the left turn, this track gets a bit rougher as it crosses a creek bed. You come to a sign saying day use only, the track continues past this over a creek bed and some rough patches, there is a turning circle at the end.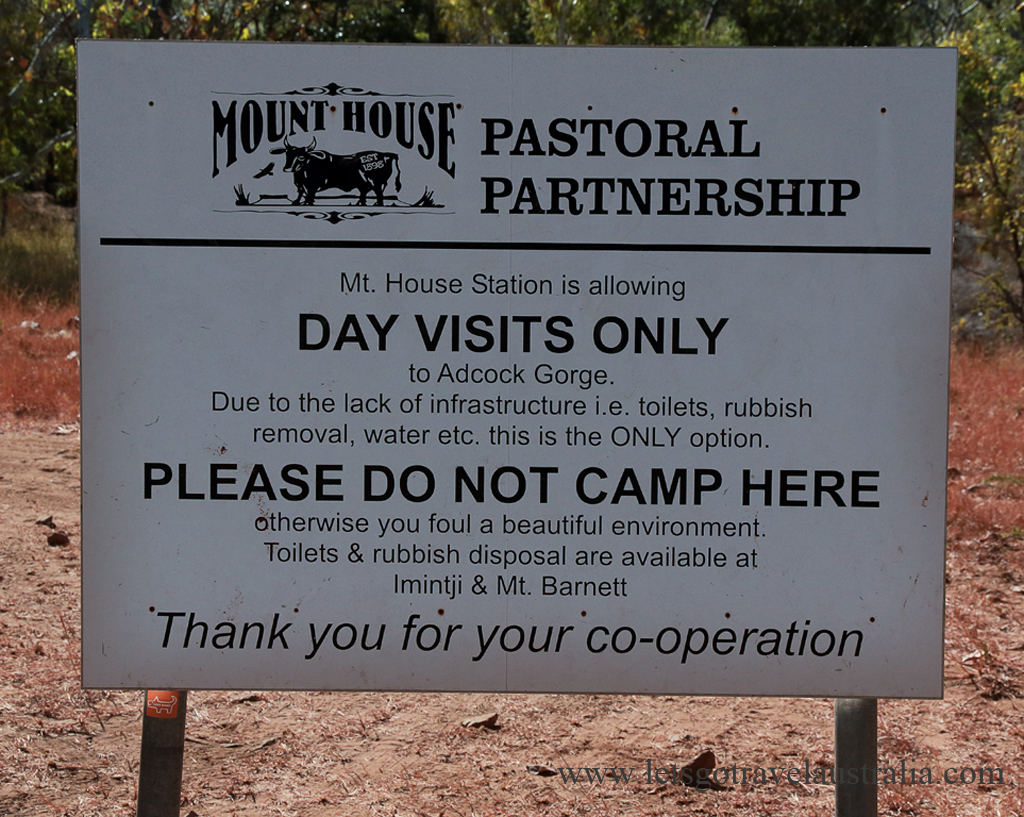 There is a Lilly pond with a track above it to the gorge, lots of climbing over rocks. This gorge would be best seen in the arvo. Personally we don't think it's worth effort to get into the gorge.
Next stop was filling up with fuel at Imintji, which was packed. One fuel pump @ $2.36 L they claim to be the cheapest fuel on the Gibb. The store was doing a roaring trade, people buying hot food, groceries, fuel etc, there was a long line in the store.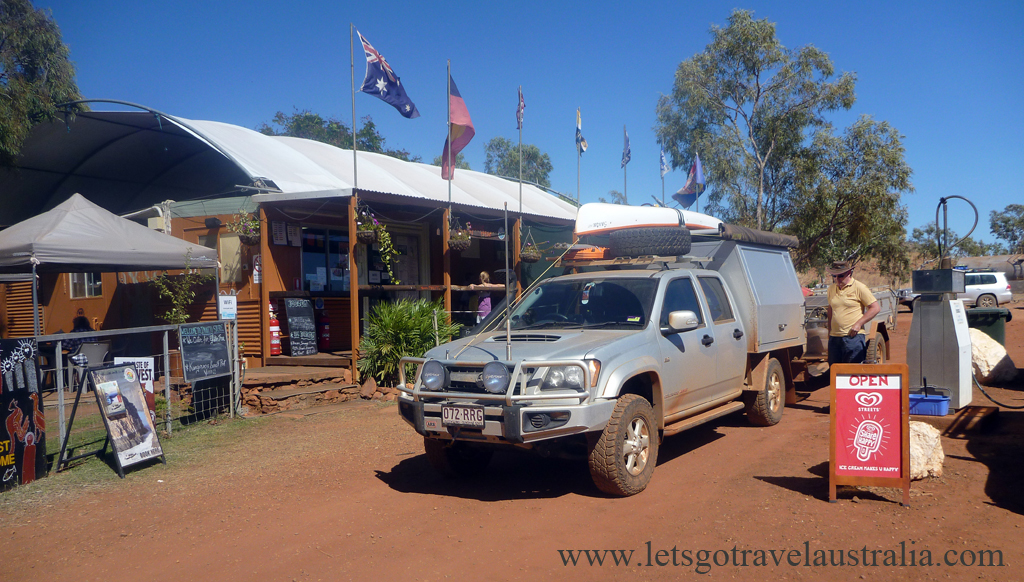 The road into Bell Gorge is a rocky one. Creek crossings, corrugated, wash outs, loose gravel it was in need of a grade. But it's worth the 29km detour off the Gibb into Bells Gorge, we thought it was wonderful. The first part of the walk to the top of the falls is classified as grade 4 and is 2km return. It has a rocky descent then continues over rocks and sand to the top of the falls. You are greeted with several swimming holes one above the falls and one below the rock that gives Bells Gorge it's name.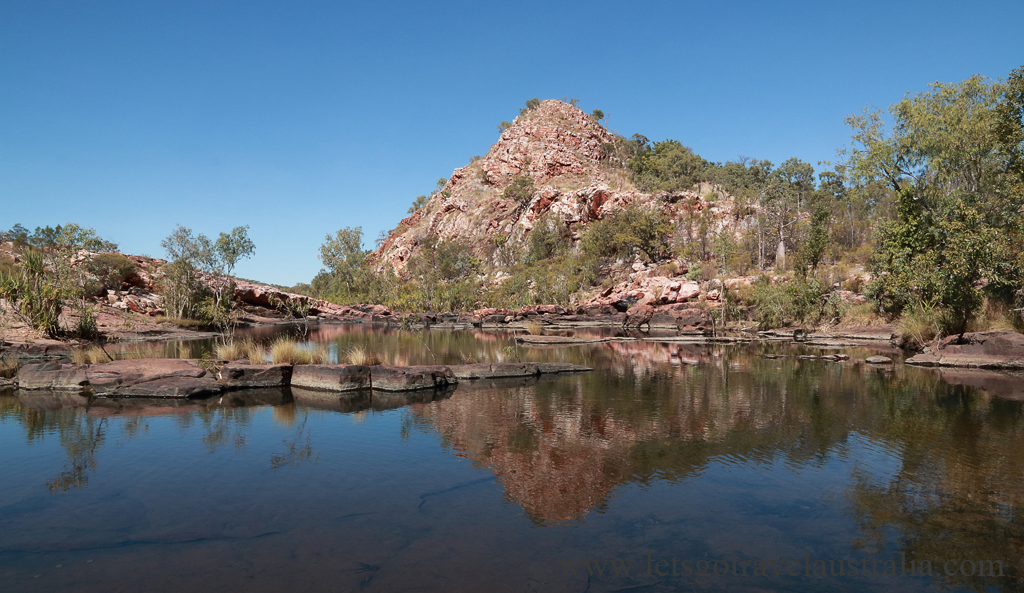 The next 1km return to the bottom of the falls is classified as grade 5. It has a steep climb over rocks then a steep decent to the falls over some big rocks. But when you get there you will think it was worth going that extra distance, it's beautiful and we think one of the best gorges on the Gibb. Certainly much better than Manning. The water wasn't as cold either.
After our noisy night in an official campground we decided we wouldn't stay the night as Silent Grove, it is known for being packed in the peak season. We decided we would go and "hide" as one lady said somewhere off the Gibb 🙂