From Bonshaw we went via Texas which was indeed packed with campers, probably hunkering down while the school holidays were on. Plenty of space though.
From there it was the back way up to Toowoomba. It is now a very busy place and so green compared to where we have been. Out to Hampton and down the range to Esk then Toogoolawah. Our last night for this trip, time to chill and relax for one more night before the short drive home.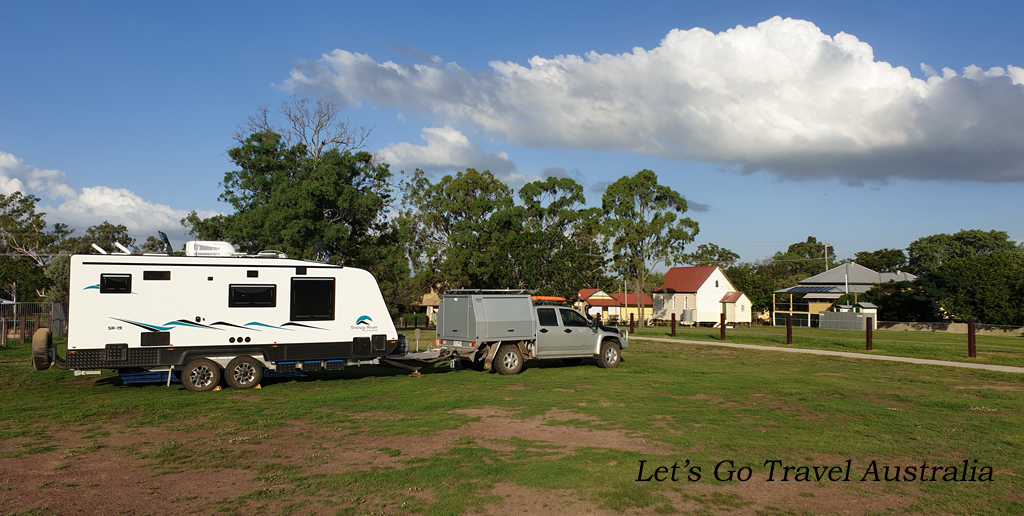 This rest area is on Gardner St, near the courthouse. Feels a bit like you are camping next to people's houses but you are not, a couple of business close by . It is a grassed fenced off area, opposite the courthouse, police station and the local church.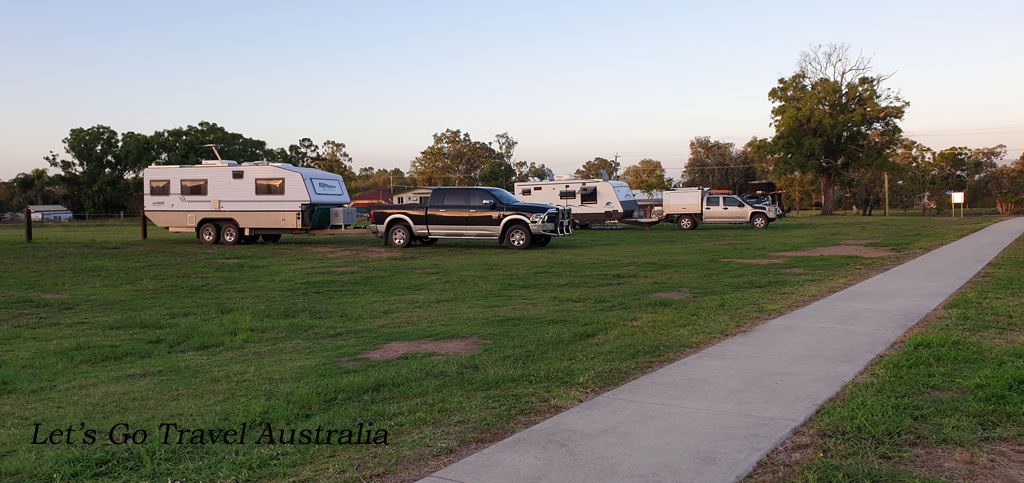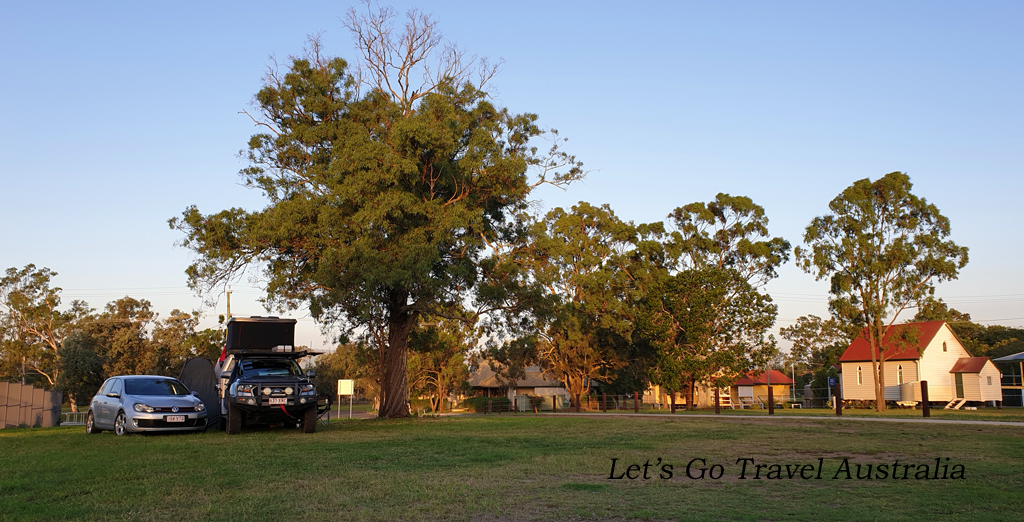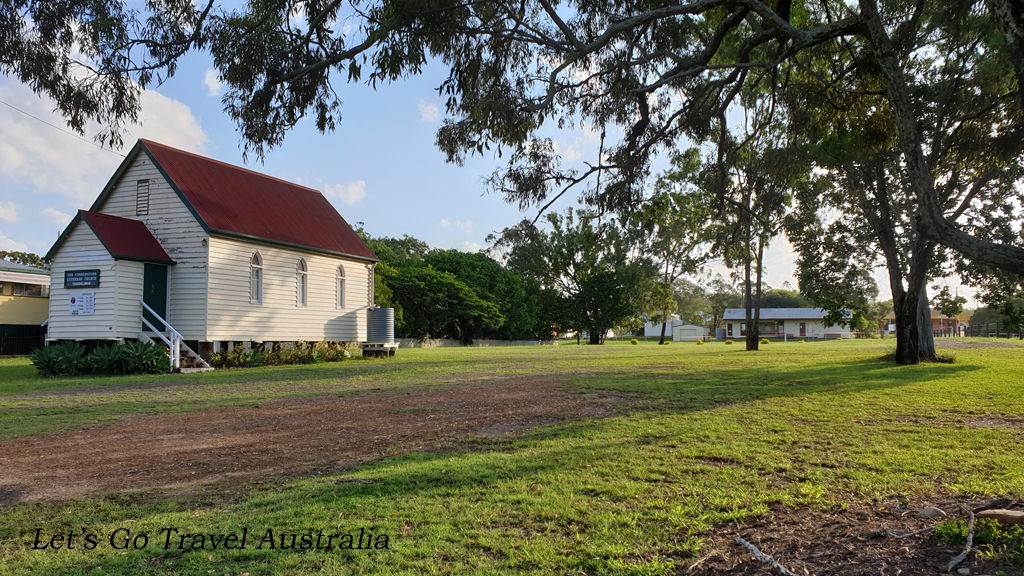 You can stay here for 20 hrs, there are bins and a path up to the town area. It's also next to the old railway station, suitable for all RV's, dog friendly and free, you can also get mobile reception.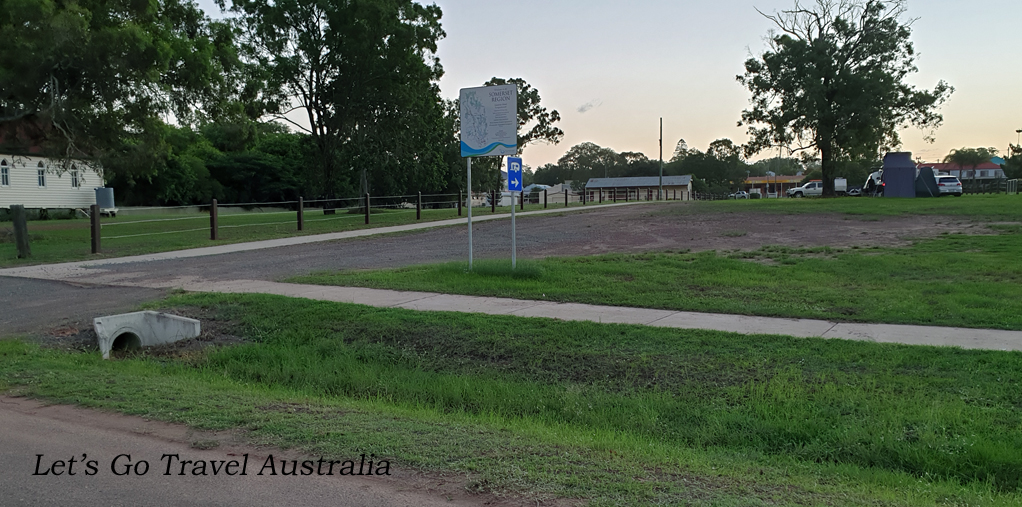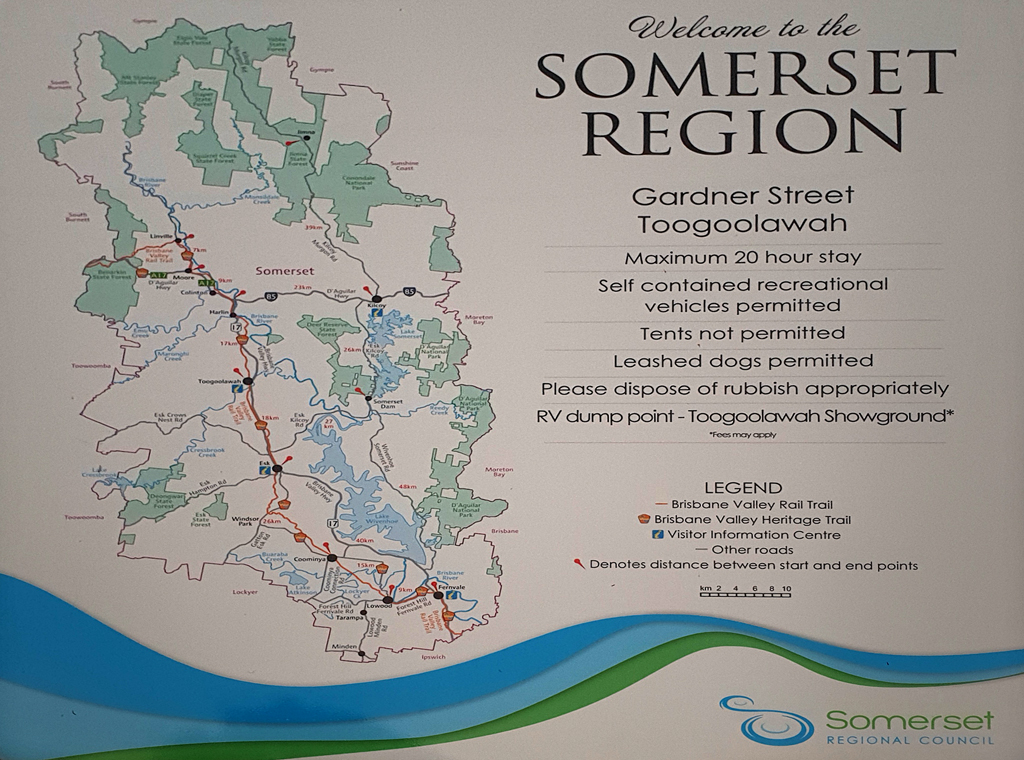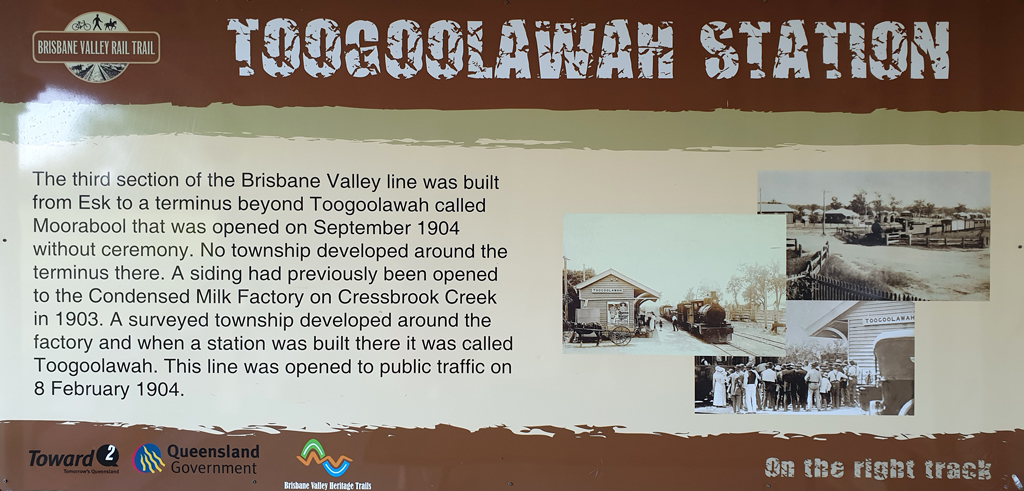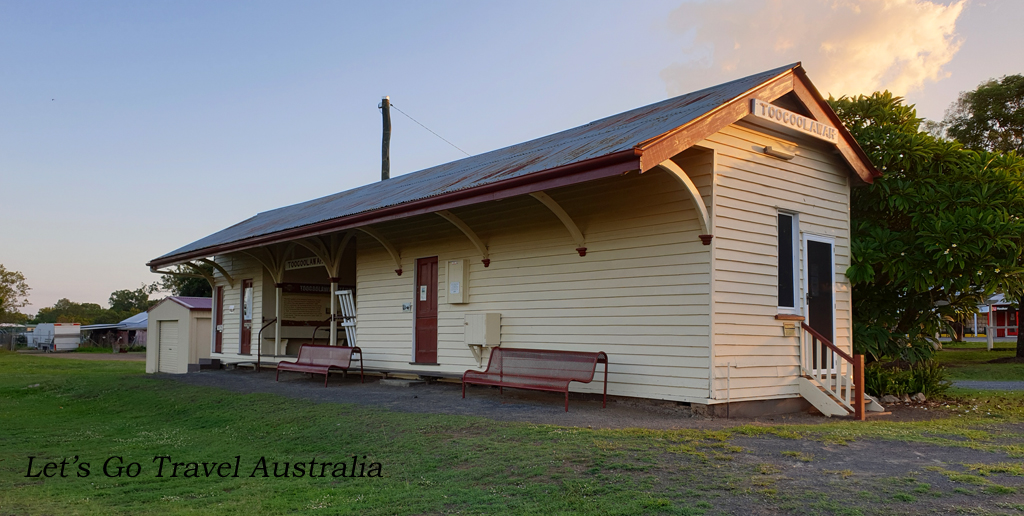 Being a Sat arvo most of the shops were closed except the 3 pubs and the IGA. Heaps of parking in the Main Street. Seems like a great little spot for our last night.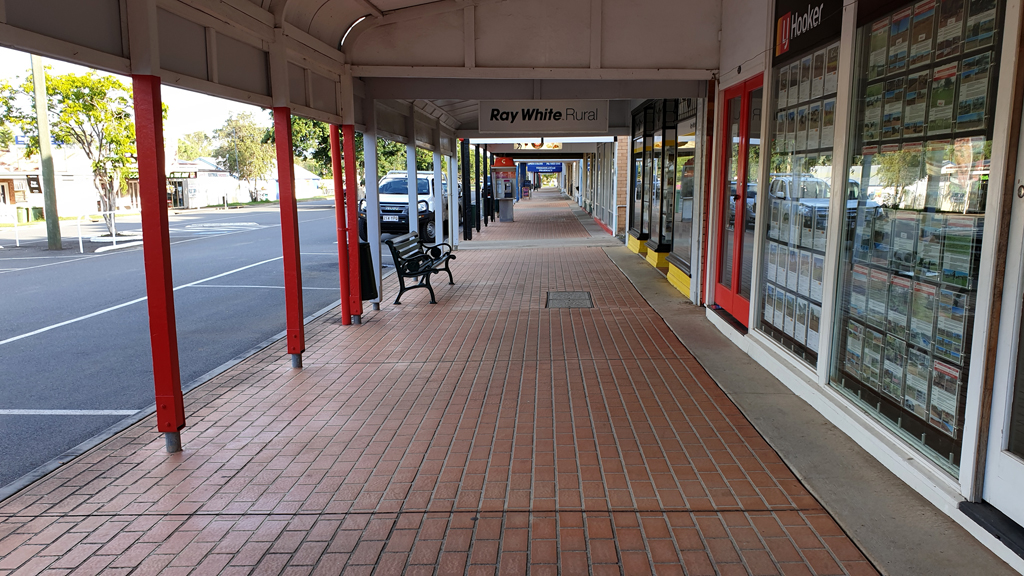 It's been a great short break, a great shake down trip for the new caravan, we can't wait to get out there again and are already planning our next trip 🙂