What an awesome little town Monto is. Very close to Cania George, main Street with lots of shops, couple of supermarkets and the cheapest fuel we have seen in ages at the Puma.
There is a 72hr RV stop in the town area at the old railway station. One area was not in use from the rain, the area was wet, soft and muddy. Still plenty of other spots to camp and a walk across there road into the town area.
The night before Monto we stayed the night at Lawgi Dawes Hall which had a lovely mural on the front. A popular spot, but again a bit muddy with the rain.
We liked the Monto RV stop so much we decided to stay a second night, enjoying blue skies and some lovely sun finally. There was more in the 2nd night and due to being a Friday the pub across the road was a bit noisier.
We had lunch at Cafe Delicious across the road on the corner. Really nice meal with fresh salad and crisp chips and battered fish. Highly recommend the cafe, everything looked good.
There are several amazing murals painted around town by The Zookeeper who is street artist Joel Fergie, and DRAPL is street artist Travis Vinson. They also painted the water tower.
It was nice to have some fine weather and get out and explore the streets with lots of walking which Jess appreciated too.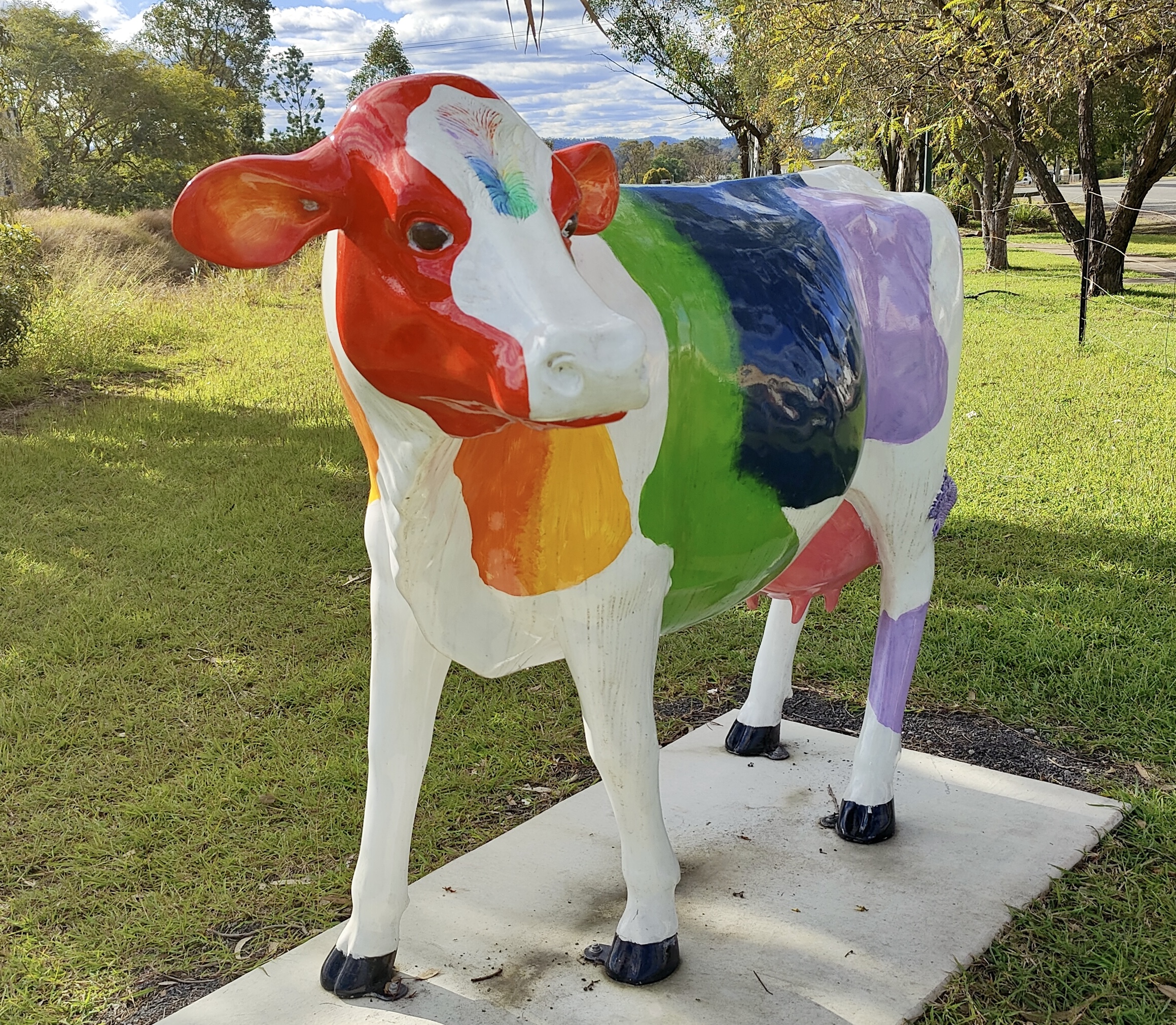 A bit further out of town are the painted silos called the Three Moon. Three Moon was also painted by The Zookeeper and DRAPL.
The name Three Moon comes from several legends all with a similar theme. I'll just tell one. A stockman fetching water from the creek one night where he notices the moon in the sky and it's reflection in both his billy and the creek, 3 moons.
There is a carpark a viewing area across the road from the silos and a great fruit and veggie stand.