The wind did die down overnight and isn't too bad this morning. We really need to go into Cloncurry, we umm and ahhh about doing a run in from here, nearly 120km round trip and then stay another night or 2 or stay here until lunch then just head off do our Cloncurry bits and keep moving north. We decided to stay until after lunch then head off.
We did the bits we needed to do in Cloncurry, filled up with fuel, did some shopping and headed off towards Normanton, stopping for the night approx 80km out of town at Terry Smith Lookout.
It has toilets, dump point, bins, shelter, table and chairs, dog friendly, free, Telstra reception, plenty of room for all sizes and variety of RV's.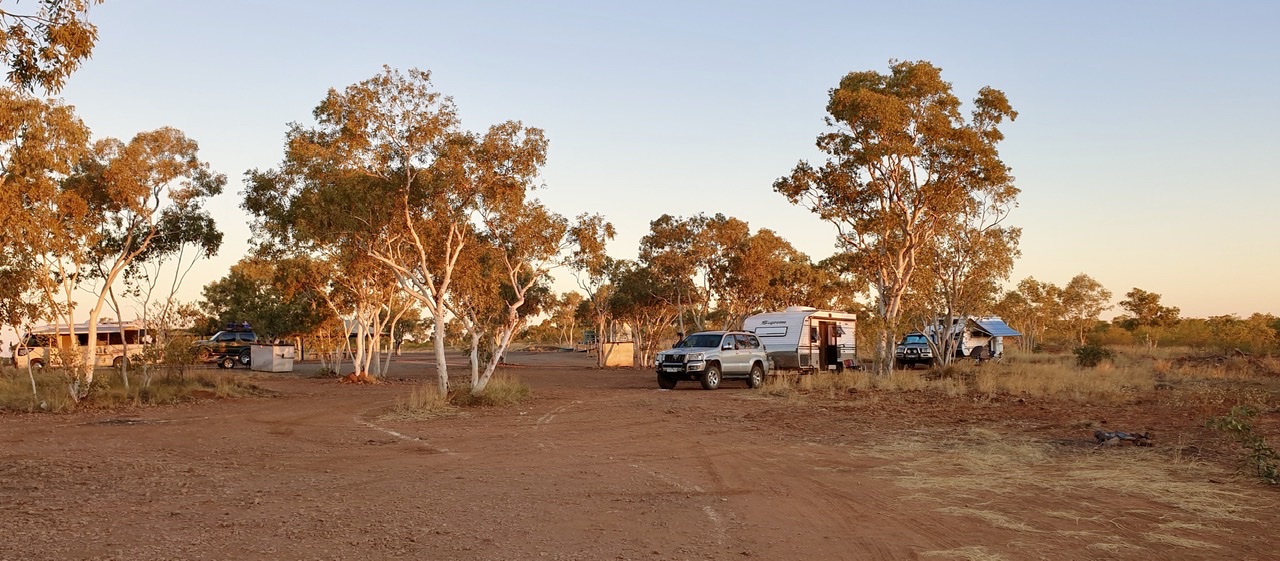 The bitumen area is closer to the road, you can pull of further towards the fence on some gravel.