Apparently it got down to below zero last night, but it didn't feel that cold in the van. After a quick fill of fuel we started heading to Blackall. On the way the Ute started playing up and Chris assumed it was water in the fuel filter. We stopped for morning tea and drained the water trap off the fuel filter and the Ute sorted itself out.
We had a few hours relaxing in the hot pools at Blackall. Unfortunately to our disappointment and several other people food is no longer being served there, we were all looking forward to buying lunch. It is hopefully something that will start again down the track. Money went into a new larger spa, with seating all around the end and a warmer temp of 37 degrees. The older spa is 35 and the pool 32. Still $2 entry amazing value.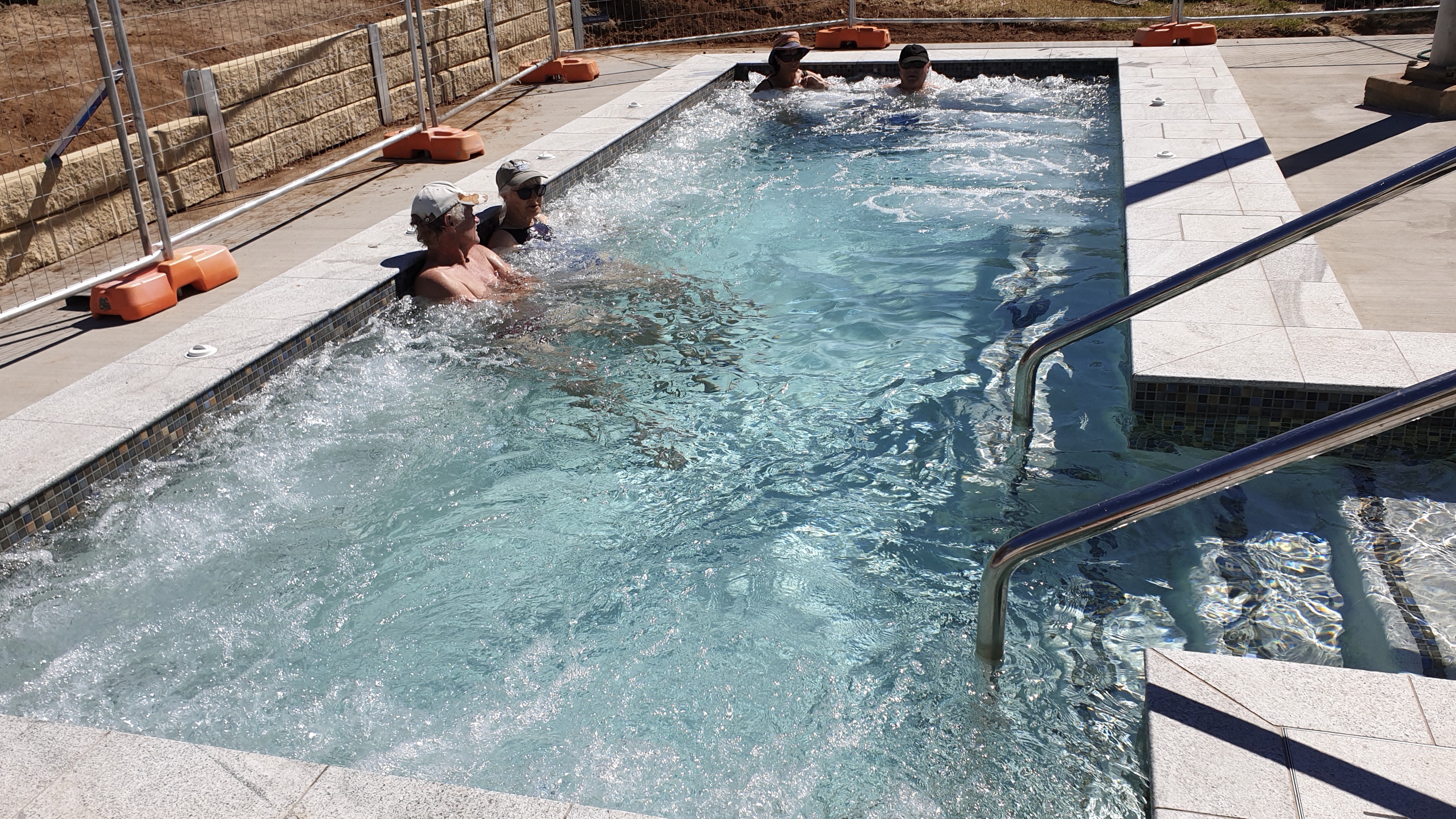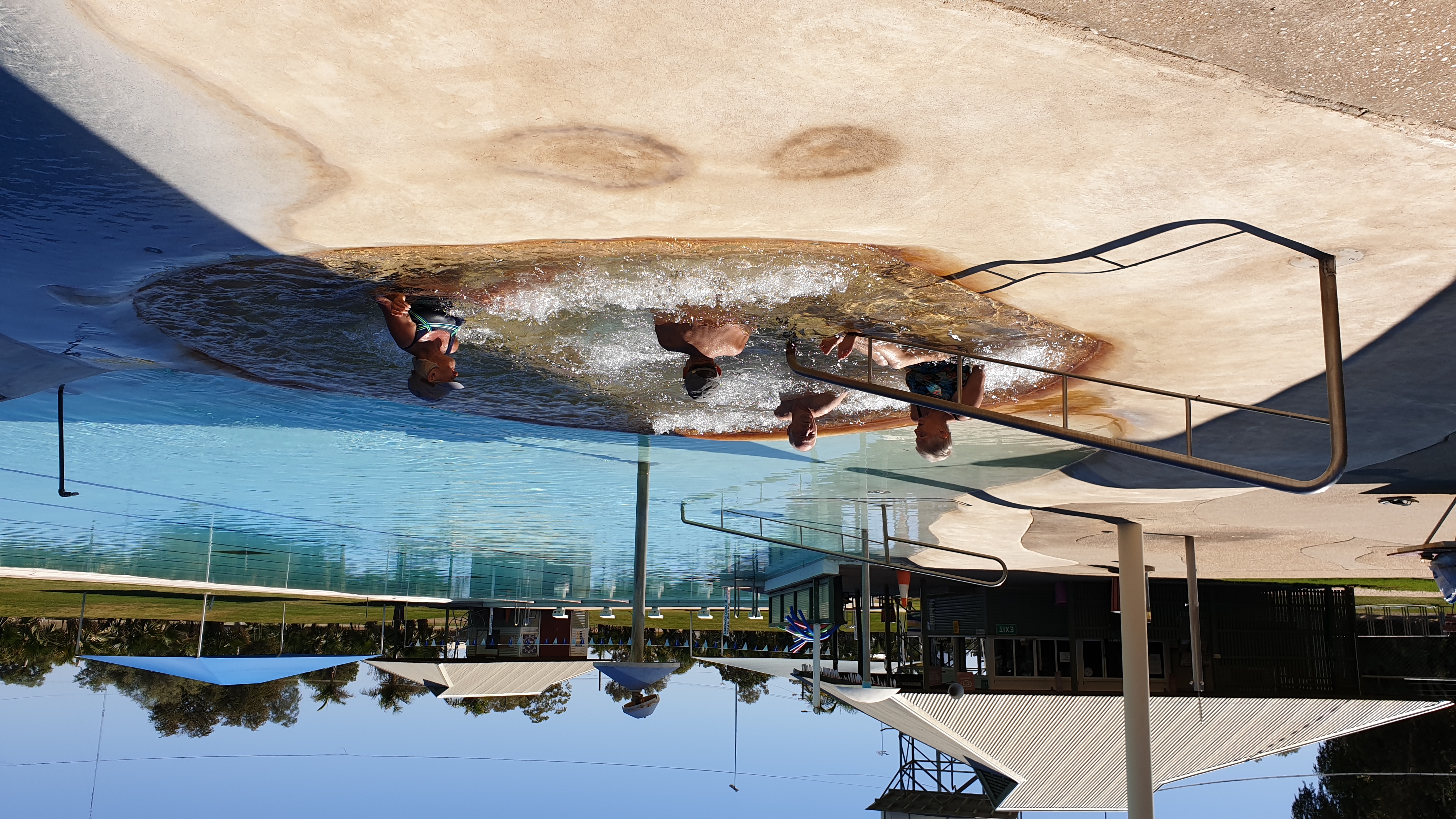 After a leisurely lunch back at the van we decided to go straight to Aramac rather than stay a night at Barcaldine. We have stopped for he night at Emu Camp by the Aramac River. It is a large area, plenty of trees, prickles and very dry. Only one other group of campers.