Well it's finally here. Have to say near the end it was a little nerve racking wondering if they had got all our colours, changes and upgrades right. But very happy to say we had nothing to worry about 🙂 We are thrilled with our colour choices and the changes we made.  The girls in the office at Green RV were fantastic and kept us informed every step of the way.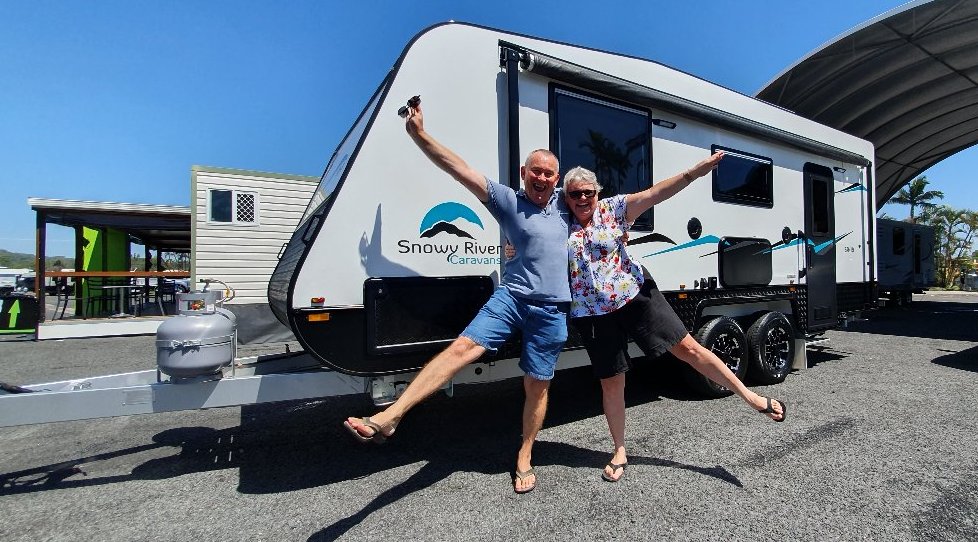 Thanks to the Karl at Green RV on the Sunshine Coast for taking the above photo.
So what did we buy? A Snowy River SR19. We won't list all the standard specs you can look that up on the Snowy River website. We made a few customs changes and upgrades to the base van there will also be some things we will do ourselves later to save on costs. We concentrated on things that really needed to be done at time of manufacturing.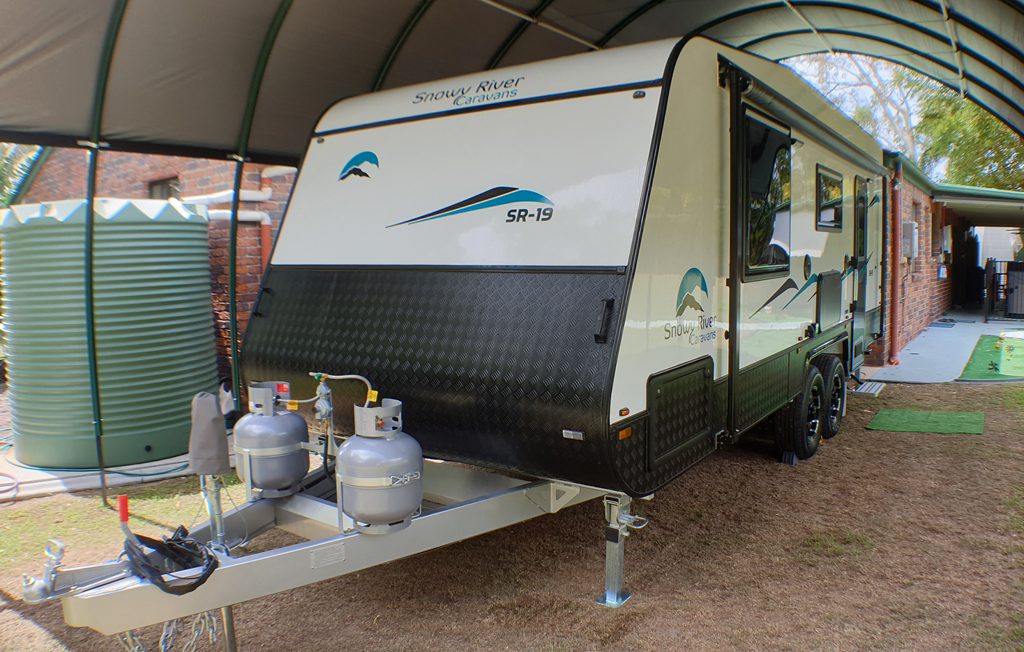 We deleted the front boot and front window – apart from reducing any possible water leaks it also means the bed can be pushed forward a bit creating a bit more room allowing us to put a standard queen size mattress in.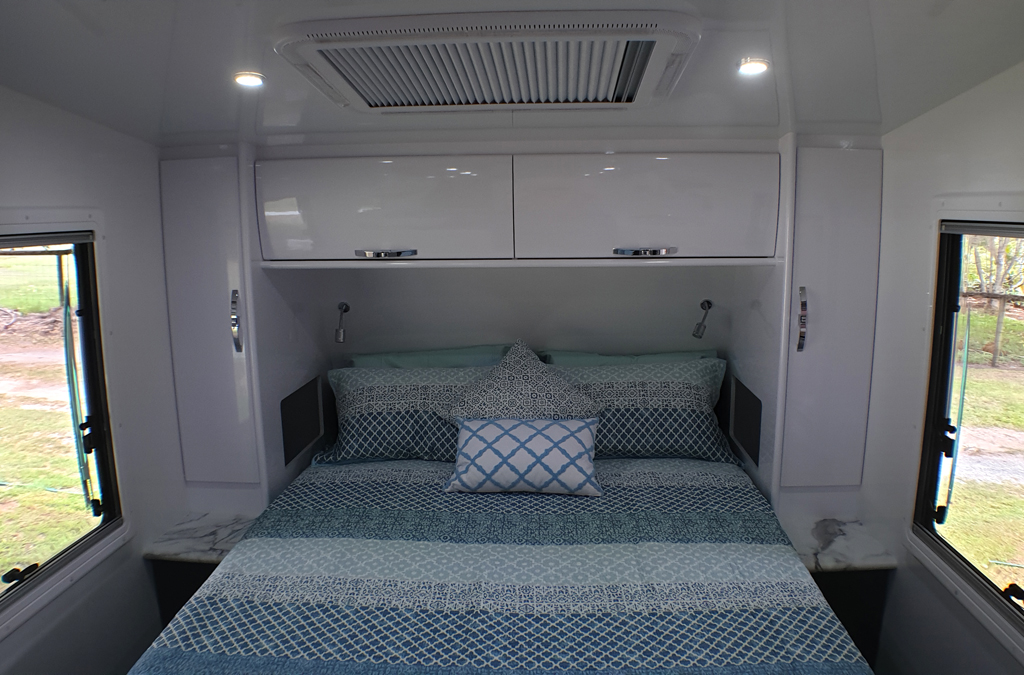 We deleted the pull out pantry to create more bench space, top cupboards extended above and cupboards below. Very happy with this decision.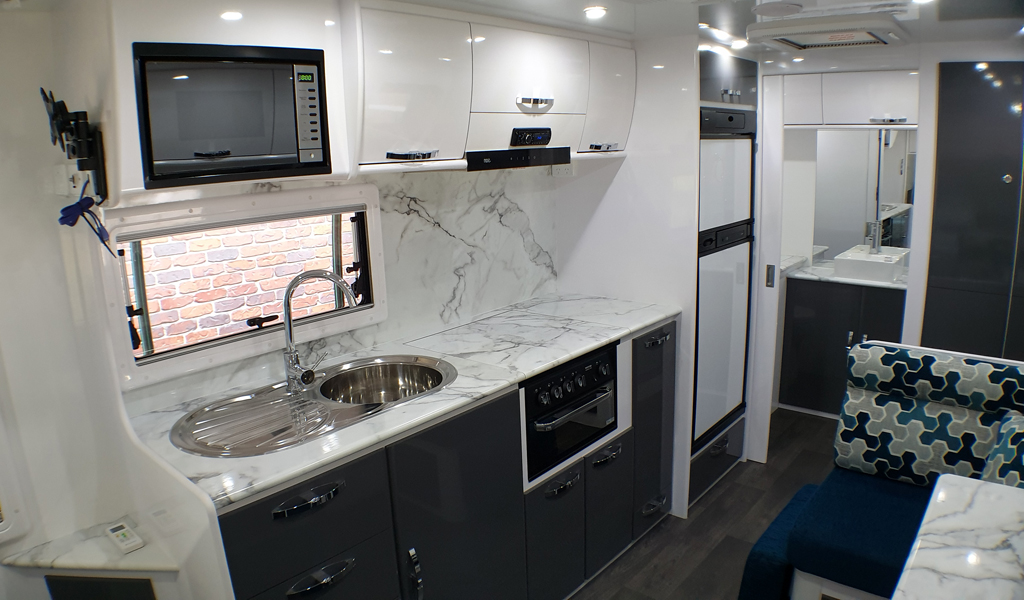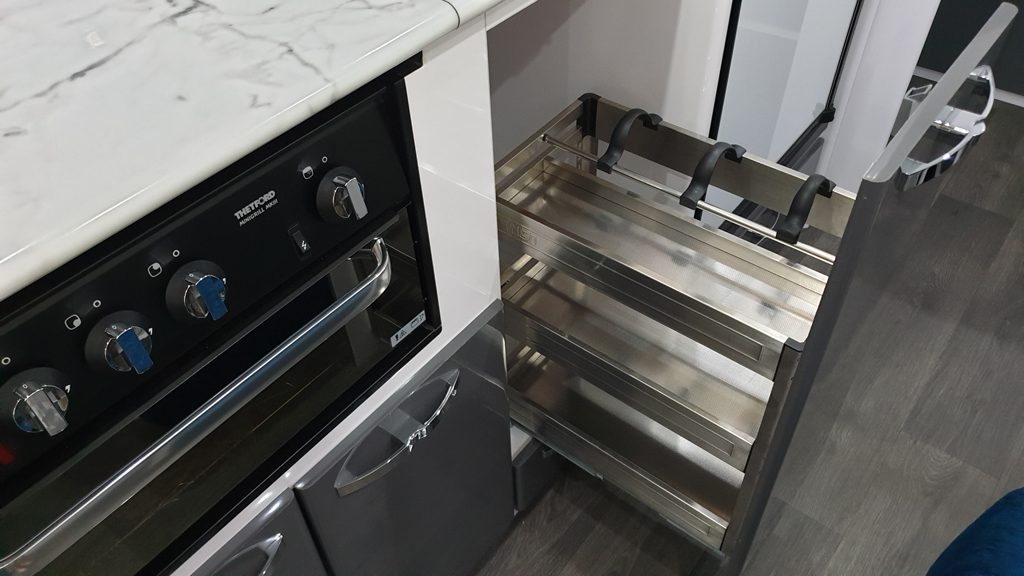 We got to choose all our colours on cupboards, seats, floor, external decals, panel, awning etc etc. None of the above added any extra costs, in fact we got a little bit of credit back on things we removed.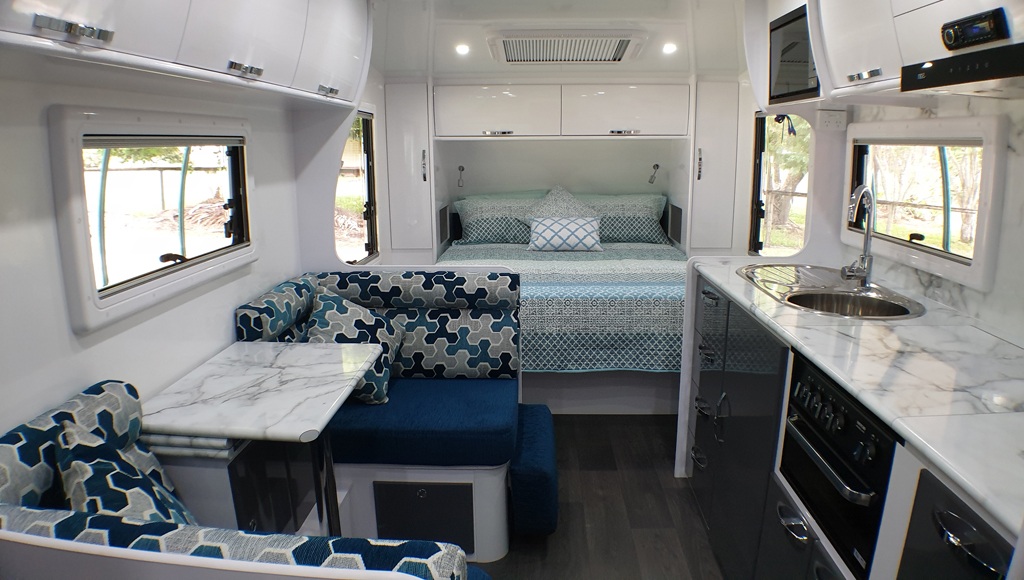 Upgrades that we choose to do: 300mm extended drawbar, chassis riser, shockies, extra spare, rear bar upgrade, changed door and screen, ATM to 3T, bubble handle, extra led light outside, larger 16ft awning, extra water tank, 3rd battery box, TV aerial upgrade, sail track full length of drivers side, draws under both seats and flip out foot rests, niche/nook next to bed into wardrobes with power points, ceramic toilet.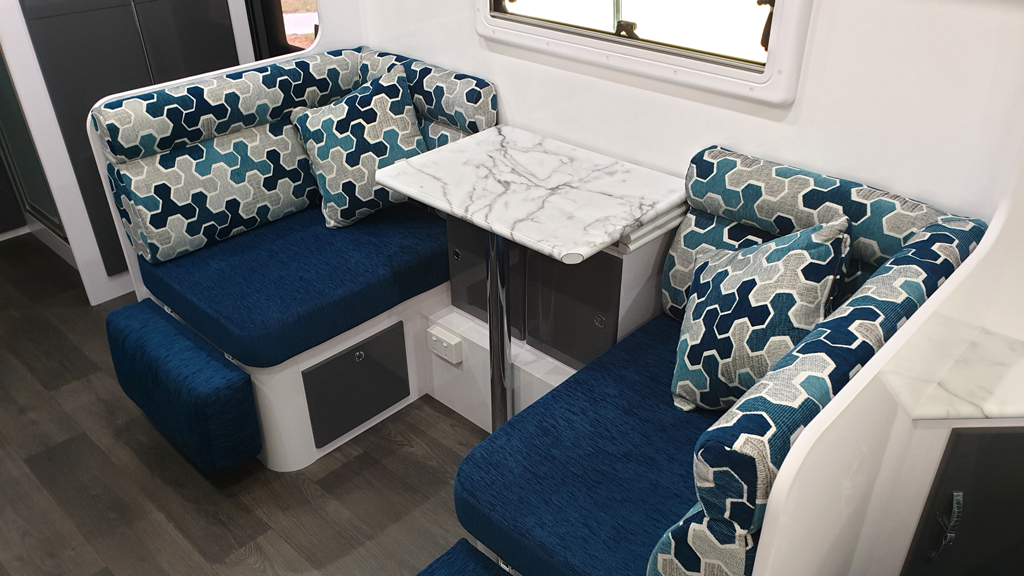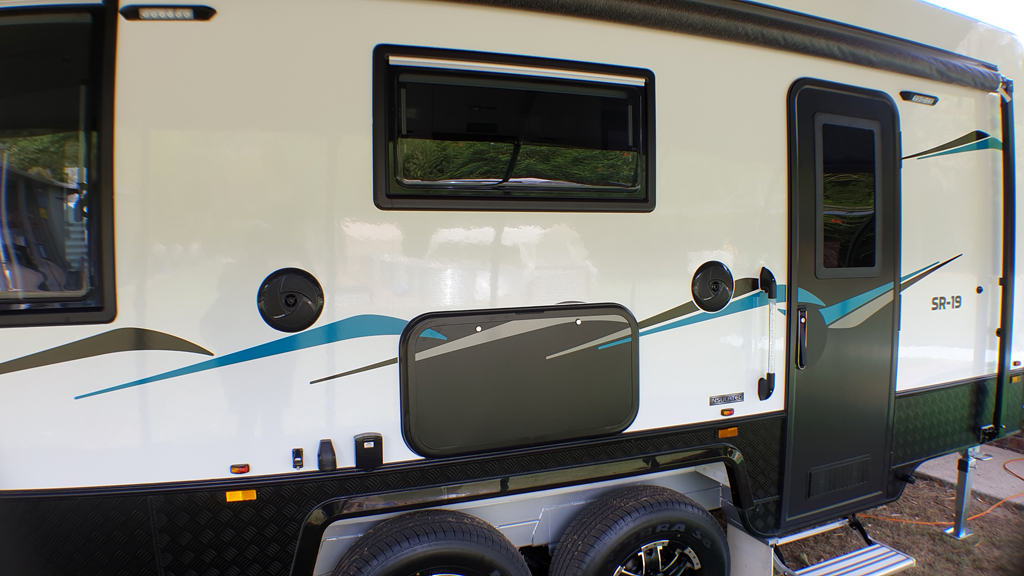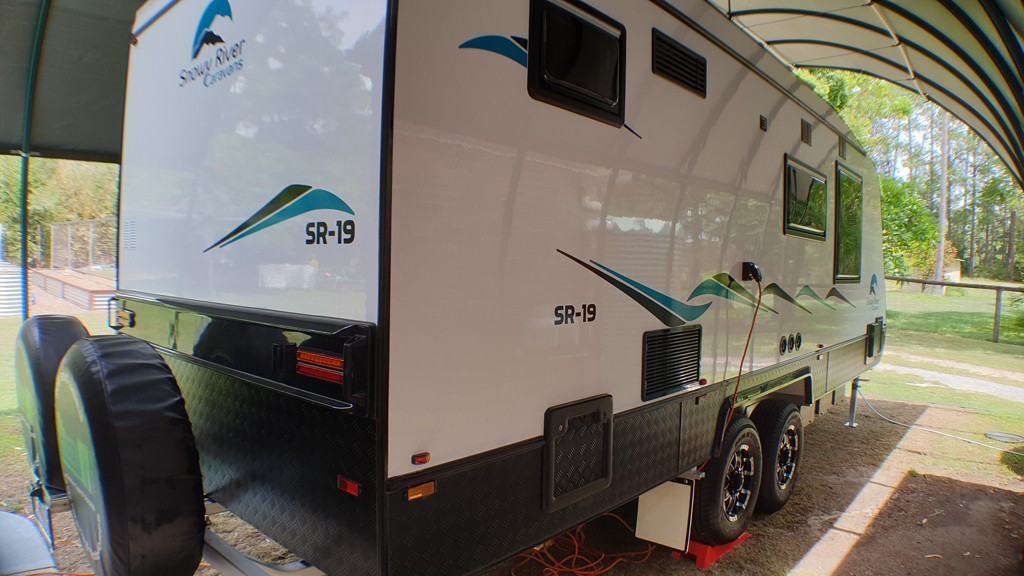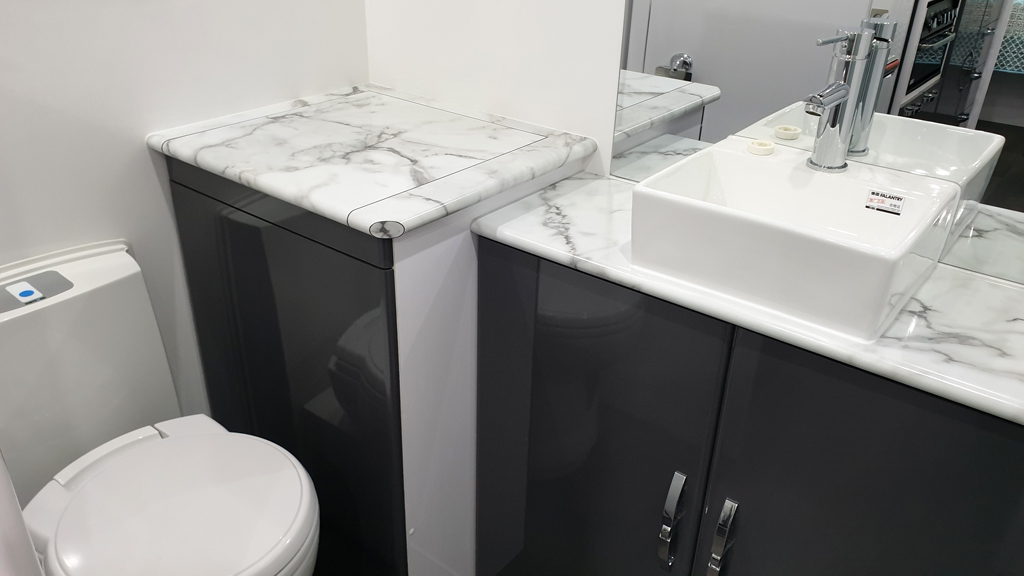 There were some other upgrades that would have been nice but were a bit too expensive. A few months after ordering the van and getting emails from the dealer with "would you like fries with that" after much consideration we decided to add a Dexter Sway Control.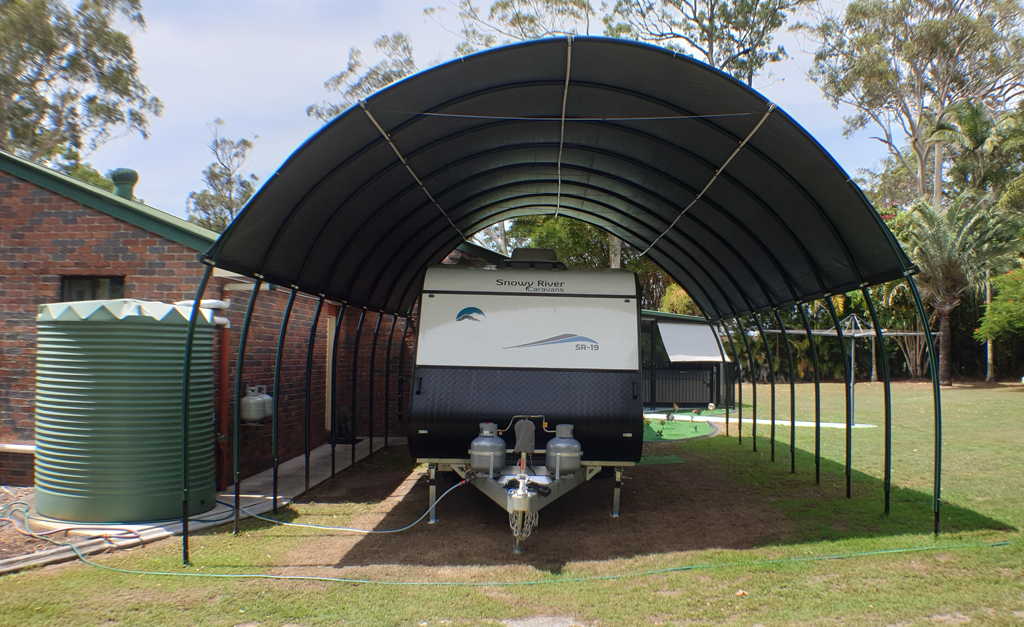 Our Snowy at home in it's SnowCone 🙂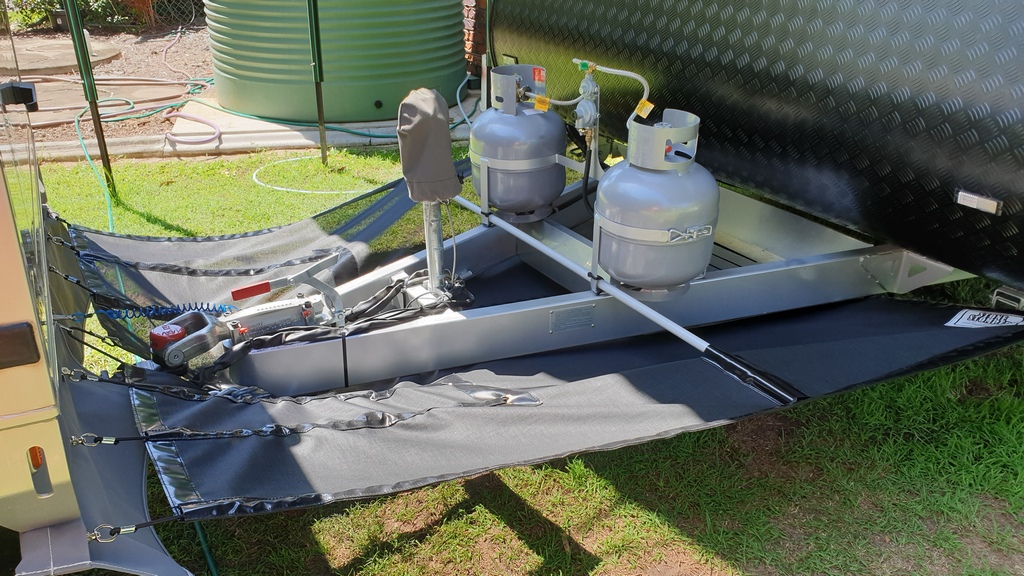 We have already started doing a few little modifications that we feel will make things even better. We have put on a StoneStomper straight up, we had one of these on our Aussie Swag Camping Trailer and it was great.
So far we have been impressed with the quality of workmanship. We will be heading of over Easter for a 10 day trip where we will really be able to give it a good shake down and weed out any potential problems. Down the track we will give an honest warts and all review on the van. So far we think it's great 🙂