Only a short drive today to Ringers Rest Bush Camp. 6km's east of Mareeba. Mainly providing camping to those that are self contained, grey water can and is welcomed to drop onto the dry ground. https://ringersrest.weebly.com/rv-park.html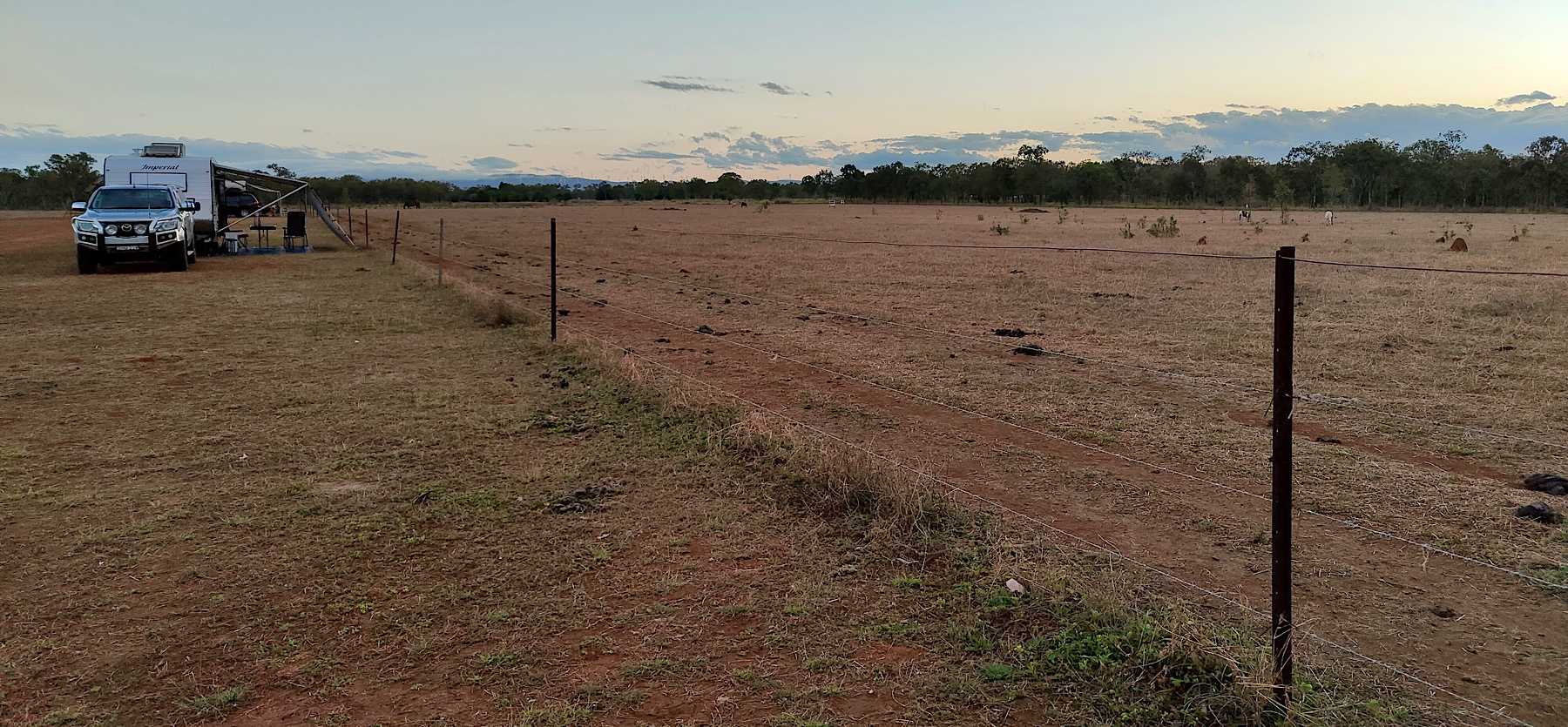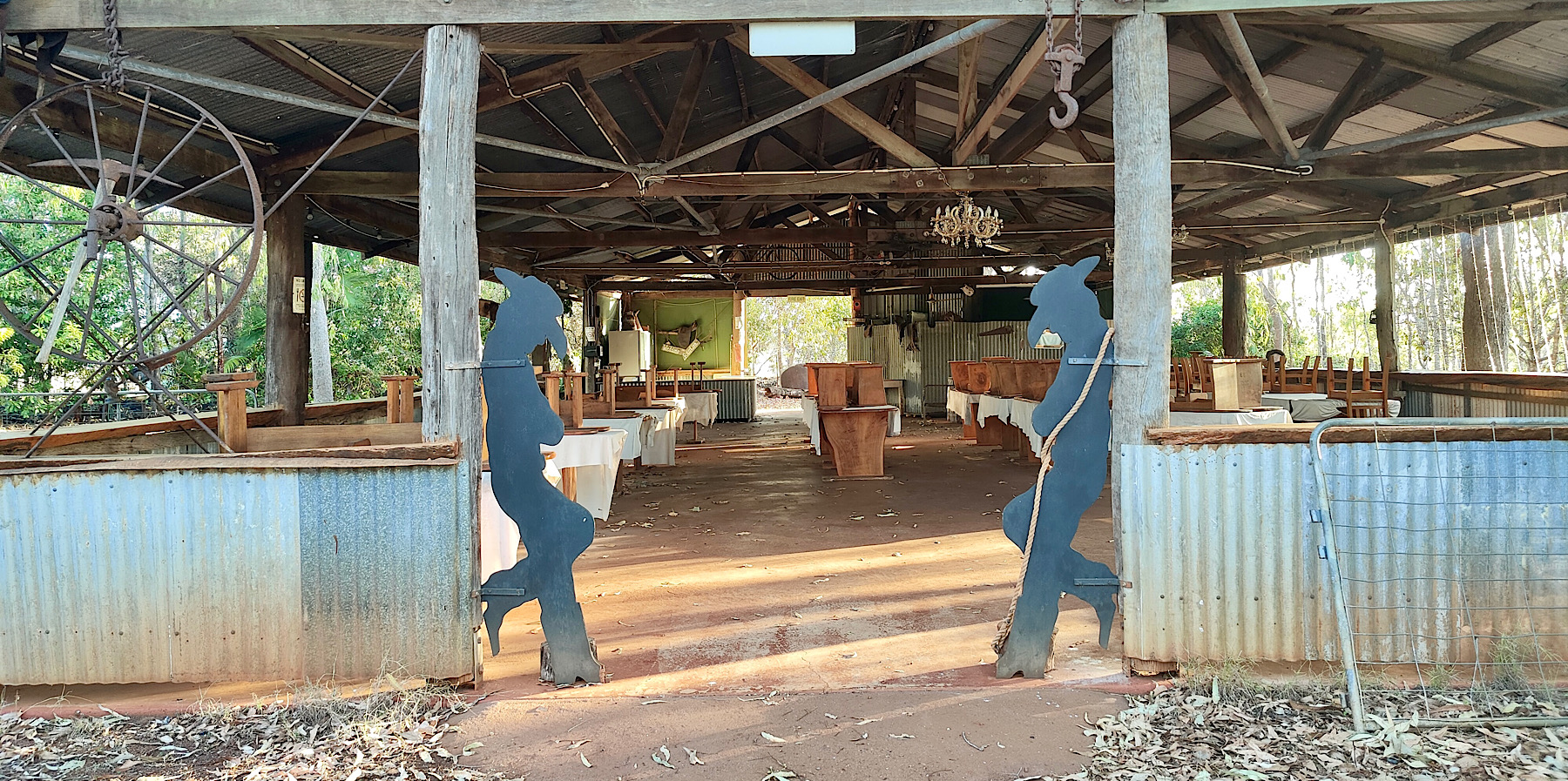 The place is pretty rustic, there are some long drop loo's and a cold shower. No bins or drinking water. No individual camp fires BUT there is a large communal camp fire that is pretty well is lit all the time that people can cook on and gather around the fire every night to catch up with other campers or your camp host Dave.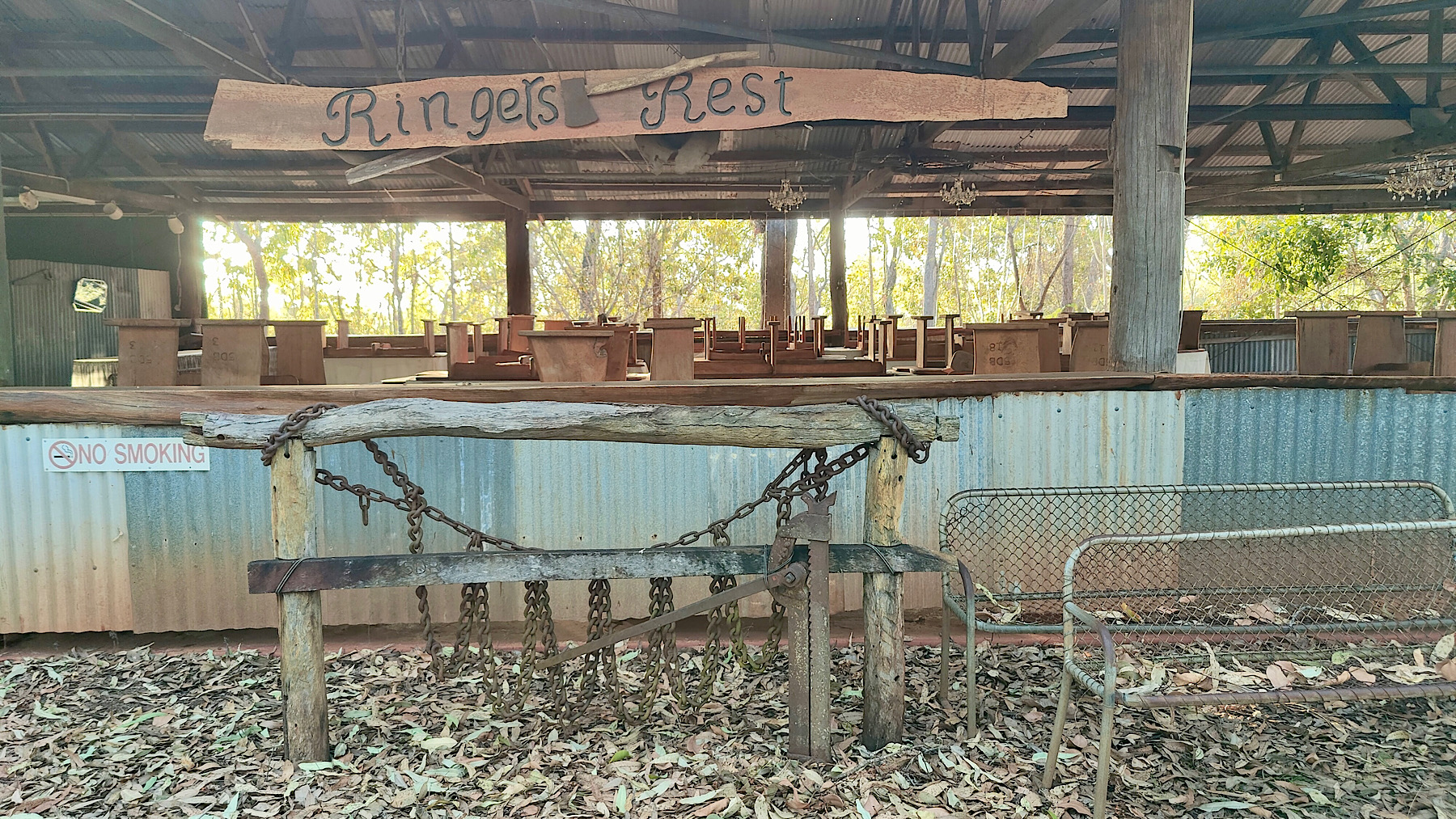 Dave is a real character, a real gentleman of the bush. The driveway into the camping area is bitumen. It is a little narrow, and tree lined. We had no issues getting in with the truck and van, there is another access onto the property for larger vehicles.
A very chilled Jess.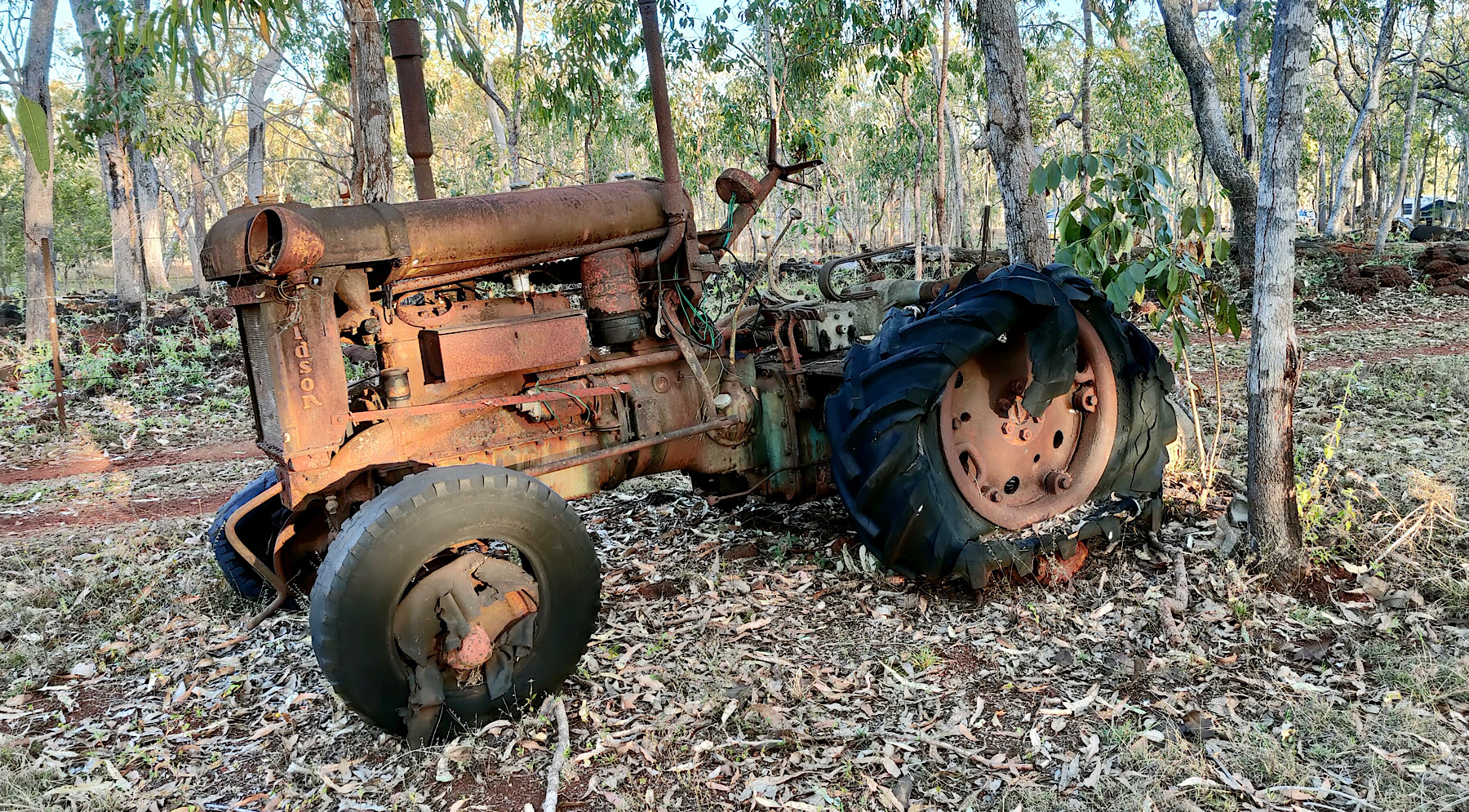 All campers must stop at the basic tin shed office where you will be greeted by Dave. Asked to take a seat as he takes your details, tells you are a little bit about the area. Checkin is not a quick process as Dave likes a good chat. Cost is $10 a night and is a great base to explore the area. You can even leave your van here to go and do a trip down the range to Kuranda or Cairns.
There are horses and cattle that like to come and say hello and grab a carrot if you have one spare. Hot air balloon's can be seen most mornings and often land pretty close. We had one land in the paddock next to the camping area which was a bit of fun.
Ringer's Rest is pretty basic and rustic, it was dry and dusty when we were there. Drivers are asked to go at 5km, put it in first gear and keep your foot off the pedal. Some unfortunately can't keep that foot off the accelerator.
Mareeba is an RV friendly town with several low cost camping options and plenty of places to fill up with drinking water and RV parking spots close to the main street.
We did find this whole tablelands area not very dog friendly. Most of the attractions, waterfalls, fig trees etc are in National Parks. The local markets once were dog friendly but are now not. Other business were also not very dog friendly. The info centre is as well as the Heritage Museum attached to it, which we have done before but will do again with Jess.
Because of this we will be staying at a few different camping locations to limit the travel time and time away from Jess.
One place we did find we could take Jess close to Ringers Rest was Emerald Creek Falls. Not so much on the tourist circuit but very much a popular spot with the locals.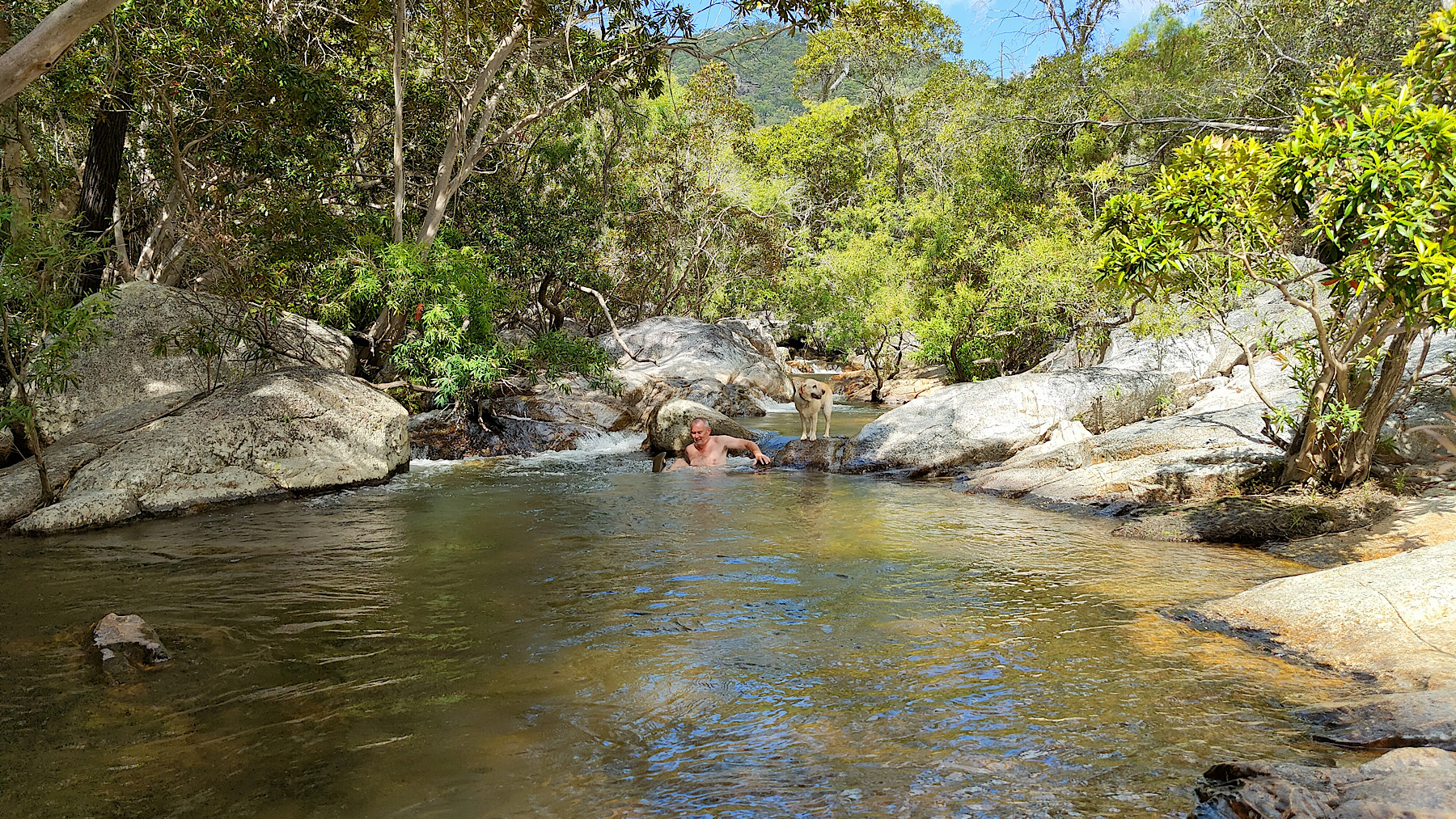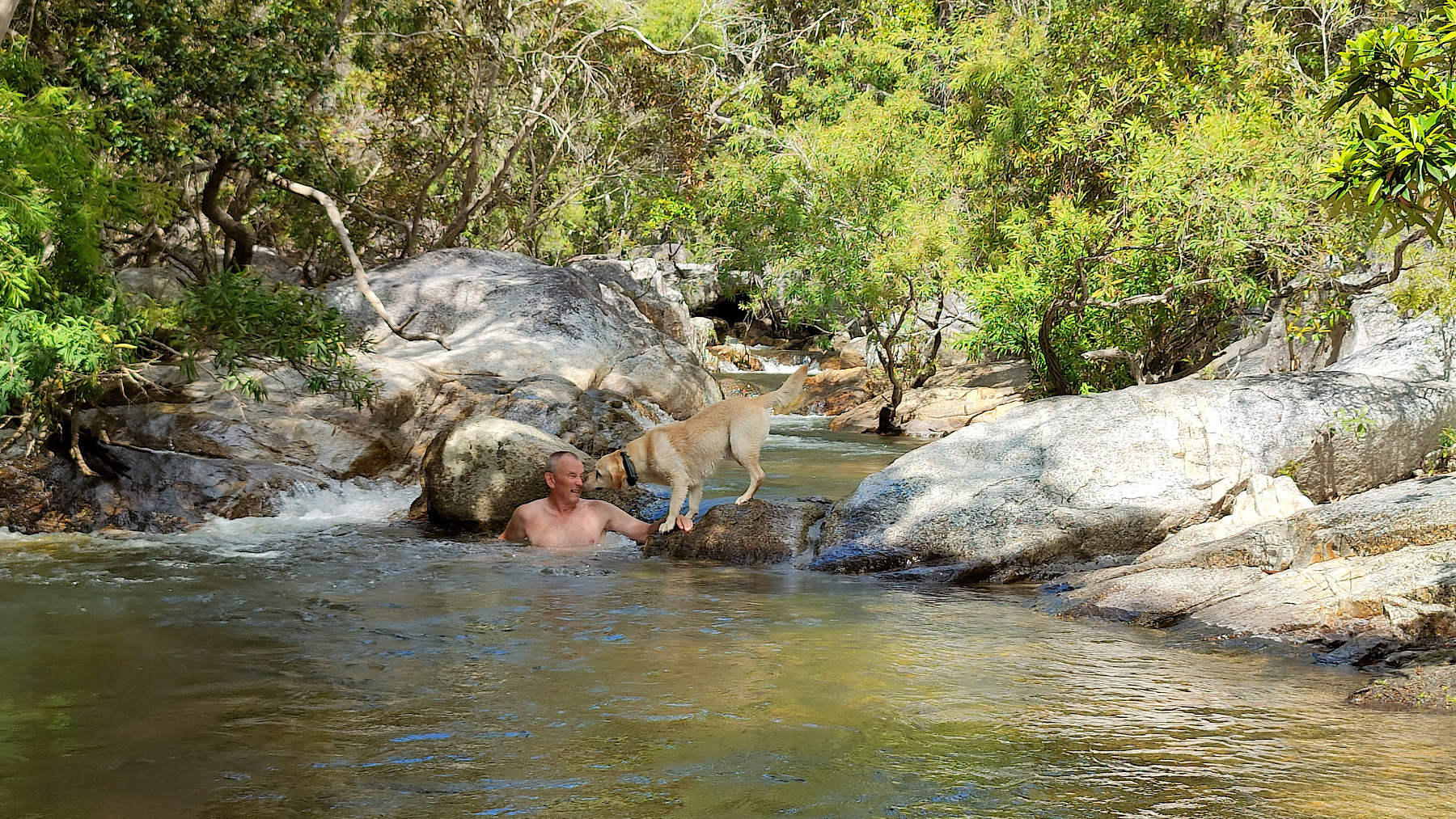 We also called into Coffee Works, really expensive if you want to buy anything but a large assortment of coffee's, chocolate and giftware. We didn't take Jess here but you can tie you dog up outside at the entrance near a couple of tables and have a coffee outside.
There is also an incredible coffee museum at the back. If you are seriously into coffee then this is a must do. The collection and number of different coffee machines in incredible.