We were told by a traveller at Dalhousie that the road up to Old Andado was really good and they had gone at 70-80kms an hour but you could go even faster. There are two ways to Old Andado, one is up the Binns Track, the other is via Charlotte Waters and New Crown. One is longer in kms and one has large sections of bull dust, lots of them. Only one of them allows you to get over 60kms hrs. We did both.
The Binns track has large sections of bull dust like we have never seen before, we could see in the mirrors the amount of bull dust being dumped on the Ute, the road does improve in the second half but is still very dusty. When we got to Old Andado and opened the back doors and saw the red dust sitting on the fridge and other areas we decided we would go back the longer route. Just as well we like to take different routes when we can.
The camping area was pretty dusty so we elected not to camp here. There are several fire pits and a camp kitchen. But for those interested it was $10 pp and that included hot showers. You can also pay just to have a shower.
As you approach the front gate of the house there is an information board that starts of saying "Imagine living in a house with no closed in veranda's, no windows, no flyscreen and no doors. The temperatures in summer can escalate to over 50 degrees …… no plumbing, no power, kerosene lanterns for lighting and fridge's, wood stove cooked the food and boiled the water " There is no doubt the conditions were harsh, when Kate was younger living with her parents we lived in the bush and built a house out of flitches that had no windows, doors, flyscreens, no plumbing, we used kerosene lanterns and even had a kerosene fridge, we also had a wood stove that we cooked on and heated the water. The wind used to howl through the windows over our beds. Thankfully we didn't have the 50 degree heat, or the dry conditions, we did have the snakes and mice.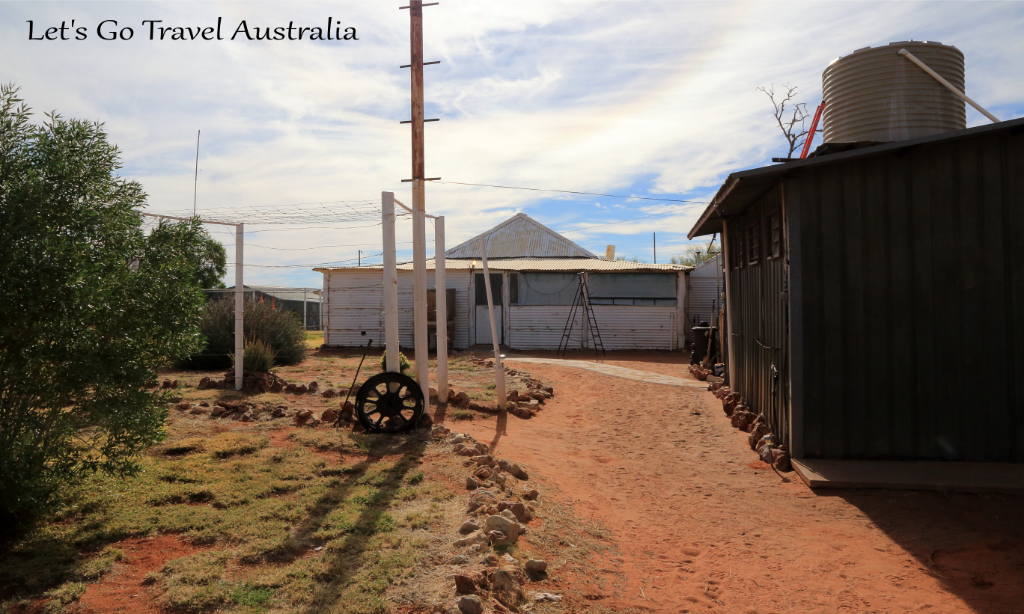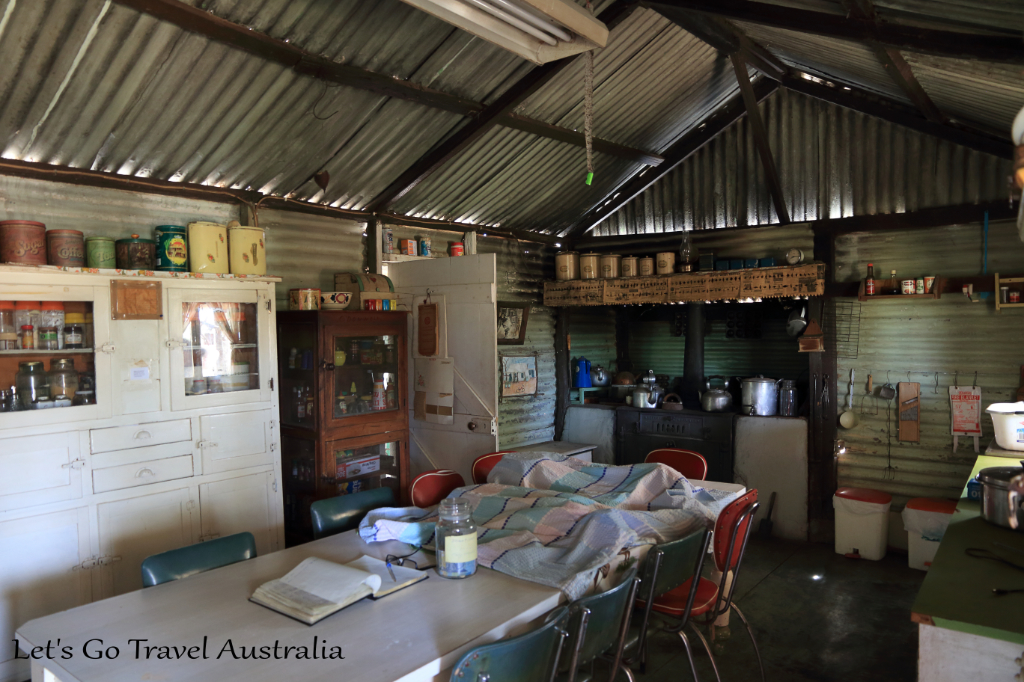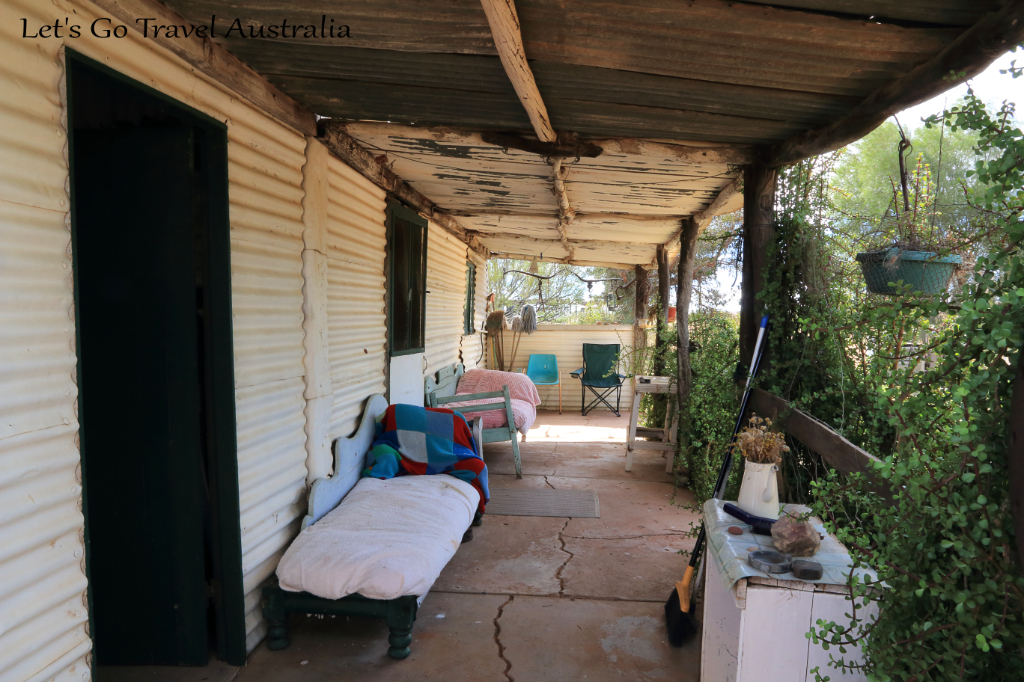 The difference between Old Andado and other old places we have seen is this place is not set up like a museum, this is someone's home, who just walked out and left it the way it was for others to see and appreciate the way life was. Donations are asked for and if you do visit I think you will find you are more than happy to donate a few dollars to help keep the place going. It was very interesting and bigger than we expected.
Anotherr traveller who knew Molly personally told us a few fascinating stories about Molly, one was how she started off training as a nurse and due to ill health at the time had to stop her nursing. She so wished to be a nurse. Another story was Molly opened the kitchen cupboard one day to find a brown snake in there. She got the shot gun and shot the snake putting a hole in the back of the cupboard. When Molly and her husband first built the place they had a bad sand storm and ended up with meters of high sand in the house they had to cart out with wheelbarrows. The caretaker is also filled with stories about Molly. Molly sounded like a read character.
The road through New Crown was a better road, through several closed gates and cow paddocks. You could get a bit more speed up on this road, it was still dusty and a few areas of bull dust as most of the roads out this way are.
We decided to head back to Dalhousie and camp at the springs campground and then have a dip in the warm waters after tea, which we did and it was lovely.